This shop has been compensated by Collective Bias, Inc. and its advertiser. All opinions are mine alone. #DogsLoveNutrishDISH #CollectiveBias
If you're a dog lover, you know that dogs are like friends – even more, best friends! To a dog person, there isn't much difference between a human friend and a furry one. We love them both. The best part about owning a dog is that they love you unconditionally, no matter what. And for that rare quality, this affection is reciprocated tenfold.
In my life, that one special dog is named Field Trip Dog! He is a rescue puppy that I got three years ago from a local animal rescue in Southern California. He was surrendered by his previous owners who could no longer care for him and apparently there was some mistreatment involved. Field Trip Dog was only 5 months old at the time when I rescued him. But now he is a healthy, happy 3-year-old mutt with a big, bright future ahead of him.
I only want what's best for Field Trip Dog. The best of friends, the best excercise and of course, the best food. I want to nourish him from the inside out!
So, to encourage you to "nourish" your own relationship with your special canine, here are a few suggestions:
Feed your dog high quality dog food
Feeding your dog top quality dog food is very important! That's why recently I made the switch to serving Field Trip Dog Rachael Ray™ Nutrish® DISH Beef & Brown Rice Recipe.
In 2007, with help from pet nutrition experts, Rachael Ray created Nutrish super-premium food and treats for dogs inspired by recipes from her own kitchen. Every Nutrish DISH recipe is made with whole ingredients you can see, like slow-roasted chicken, carrots, peas and apples. Plus there is no poultry by-product meal or fillers in the recipes.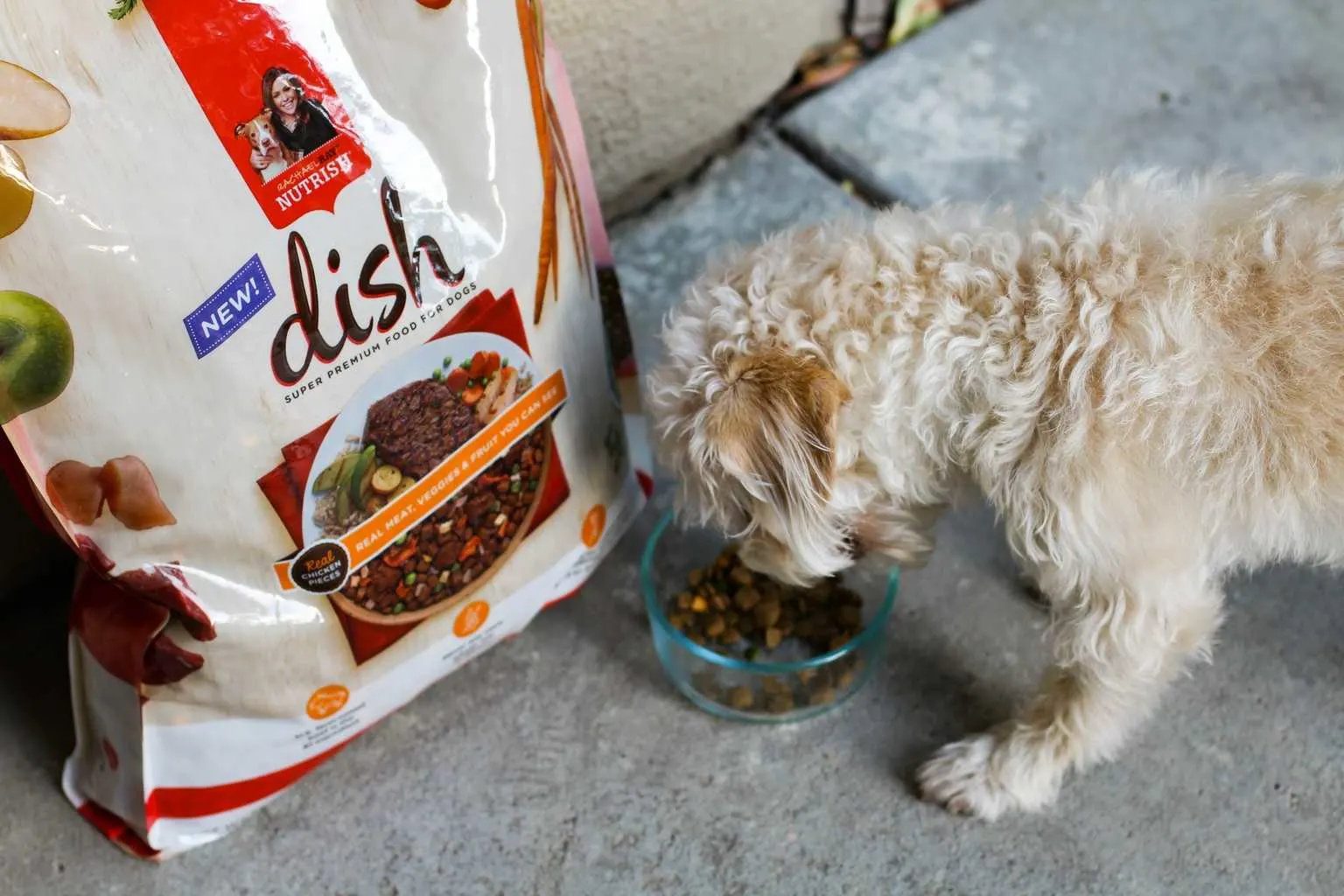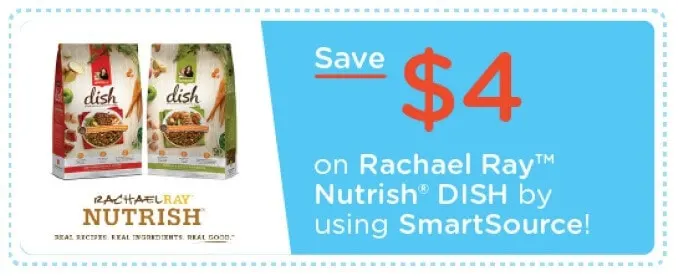 Just for you, download a coupon to save $4.00 on Nutrish DISH! (Details: The coupon is good through the end of the year and can be printed up to 2xs. Not applicable online and must be redeemed in-store.)
It's important to note, that when changing your dog's diet you need to gradually introduce the new food by incorporating it into your current dog food over the course of 7-10 days. Slowly replace your dog's current food with Nutrish DISH until it's completely switched over.
Did you know that Rachael Ray also started a successful animal rescue? Rachael's Rescue® was created for all of the forgotten pets – the ones who might not have someone who loves them as much as they deserve. A portion of proceeds from each sale of Nutrish is donated to The Rachael Ray Foundation, which helps animals in need through Rachael's Rescue.
Through December 2016, Rachael's Rescue has donated more than $17.5 million dollars to pet charities and other organizations that do good for animals. The funds are used for food, medical supplies, treatments, and more for animals in need. Many more animals around the country need help, and through Rachael's Rescue, together we can make a difference in the lives of many four-legged friends.
I easily ordered Nutrish DISH on Amazon.com for Field Trip Dog.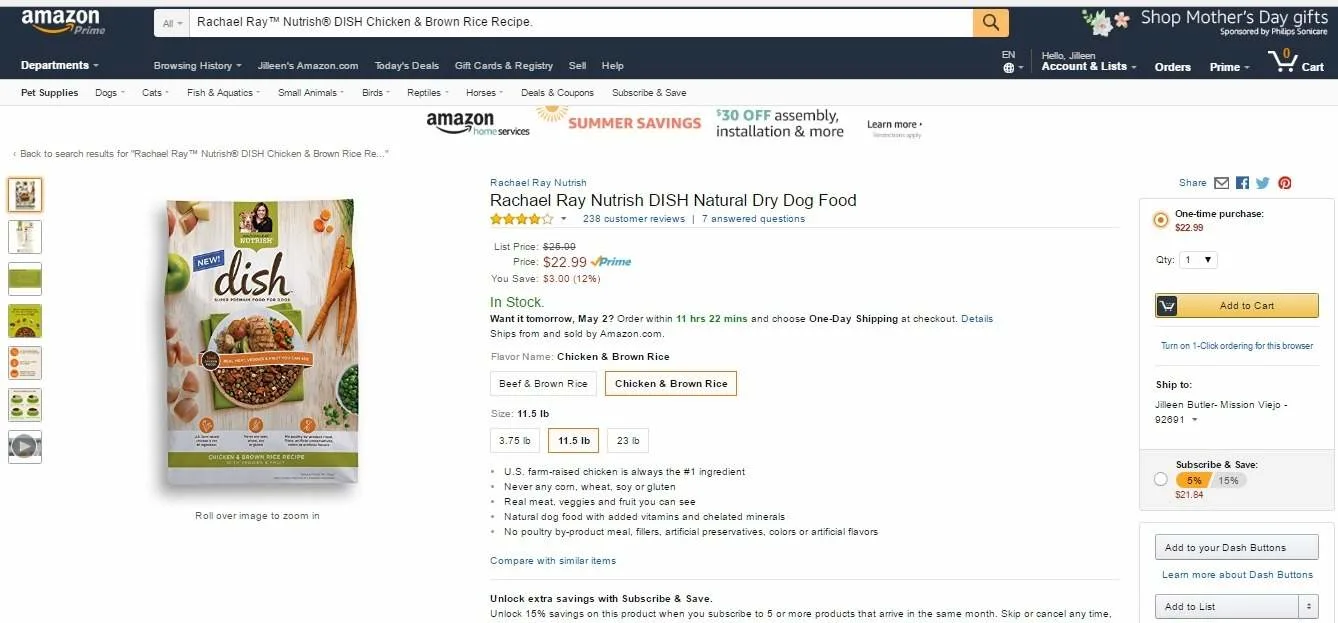 Just for you, download a coupon to save $4.00 on Nutrish DISH! (Details: The coupon is good through the end of the year and can be printed up to 2xs. Not applicable online and must be redeemed in-store.)
Plan a doggy play date
Whether you've got a new puppy in need of socialization or an adult dog that you want to introduce to your next door neighbor's dog, setting up a successful play date takes time and planning. You need to consider the temperaments of both dogs, the logistics of the meeting area and how things will unfold once the dogs are in the same place. The good news is, if you do it right, a successful get together is fun for everyone. Field Trip Dog, in particular, likes to play with his "girlfriend" named Dory!
Take your dog to the dog park
Dog parks are extremely popular among dog owners. They range in size and style, but all share the same purpose: to provide a place where dogs can run freely off-leash and socialize with other animals like themsleves. A trip to the dog park helps your dog stay happy, healthy and strong as they exercise both their body and mind. So, if your furry friend enjoys the company of her own kind, a visit to your local dog park can greatly enrich her life and yours.
Groom your dog every few weeks
Regularly brushing your dog helps to distribute the natural oils in your dog's fur and skin, while keeping his or her coat healthy and looking its best. Furthermore, grooming your dog regularly from an early age helps them get used to being touched. This is especially crucial when you have a rescue dog.
Plan a trip to the dog beach
One of my favorite things to do on the weekends is to take Field Trip Dog to our local dog beach. Here, he can run freely with his furry friends, frolic off-leash in the waves and sniff in the sand 'till his heart's content. The dog beach is also the perfect place to spend the afternoon throwing a frisbee or playing catch together.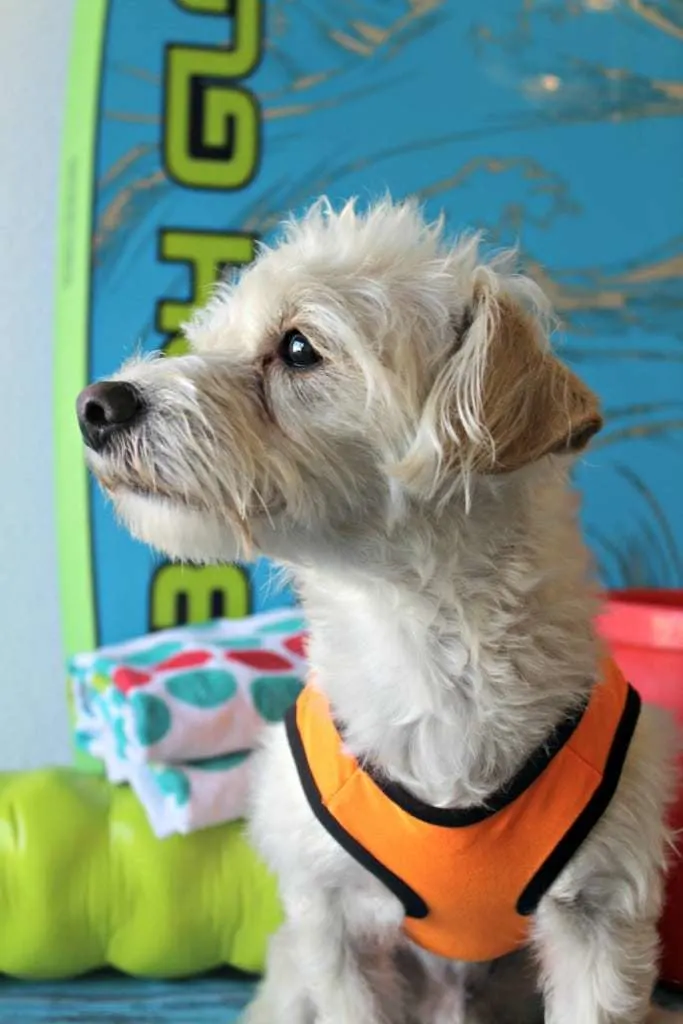 Now that I've shared with you some creative ways to "nourish" your relationship with your dog, which one do you plan to do first? I look forward to reading your comments below!