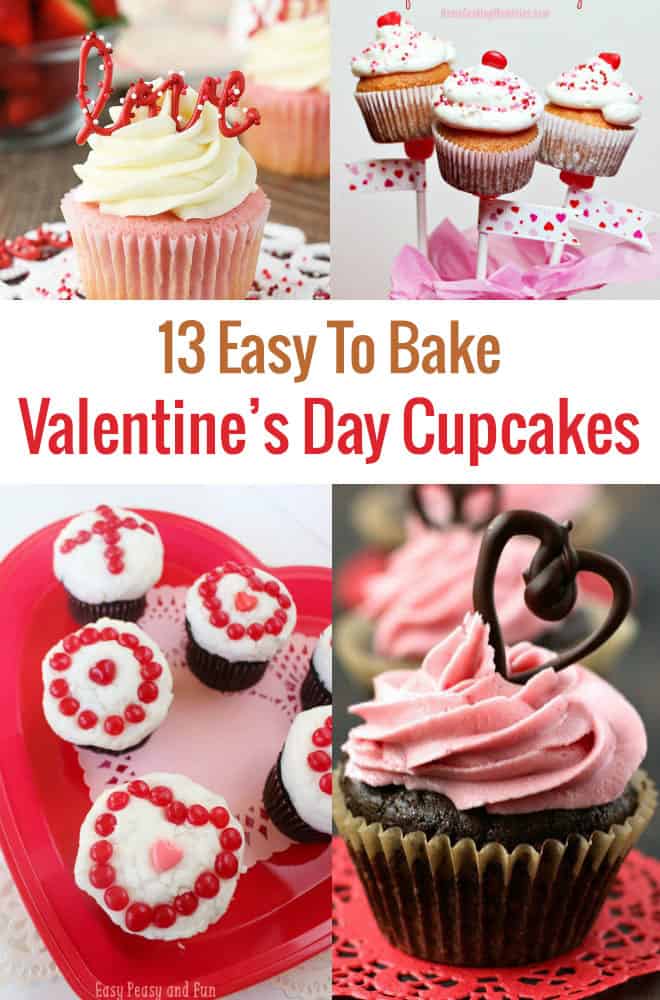 Are you looking for an easy to make Valentine's Day cupcake recipe?  It'll be love at first bite with one of these indulgent seal-the-deal Valentine's Day treats.  These Valentine's Day cupcakes recipes are ideal for classroom parties, office potlucks or even a traditional tea party.
So, have fun baking and Happy Valentine's Time Day!
Jilleen
13 Easy To Make Valentine's Day Cupcakes
These cute cupcakes are simple to assemble, yet festive for Valentine's Day! Say "I love you" with XOXO cupcakes.
This simple recipe puts a fun twist on typical strawberry cupcakes! Add some crunch for texture.
A traditional strawberry recipe is sweet and the perfect color for the holiday! These are topped with a cream cheese frosting.
Coconuts and cherries have a coconut center and cherry frosting. They're also topped with a cherry for extra red and pink goodness.