Thank you CAPRI SUN for sponsoring this post. You can find CAPRI SUN's four new All Natural Ingredient and No Sugar Added products at most grocery retailers nationwide, including local grocery stores, mass merchandisers and club stores.
This past weekend my daughter, her friend and I decided to visit one of Irvine's most prestigious parks.  Adventure Playground!  This outstanding park has been around for over 25 years and recently underwent a major renovation.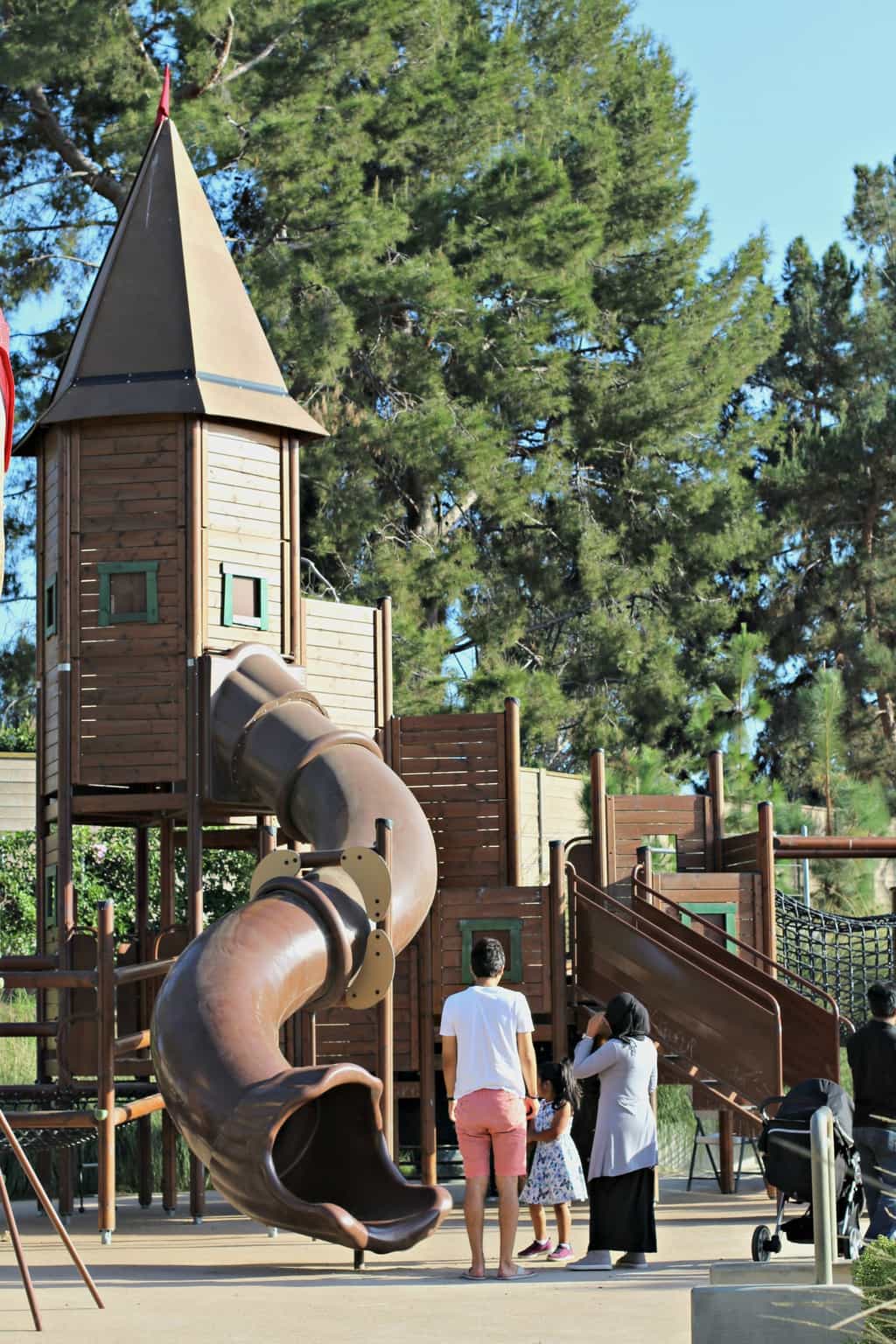 On Sunday, it was a toasty one, coming in hot at 90°.  So while packing for the park, we loaded up our picnic basket with some snacks, a bottle of sunblock and a handful of CAPRI SUN varieties, the flavors of which were Organic Tropical Punch, Berry Carrot Blast, Traditional Apple and Awesomely Apple.  We put the CAPRI SUN on a bed of ice so they would be nice and cold by the time we got there.
Adventure Playground in Irvine
Upon arrival aat Adventure Playground, the kids excitedly jumped out of the car and ran for the entrance.  As we walked through the main gate, we were welcomed with all sorts of cool things to do.  I imagined if a public park could have a red carpet rolled out at the entrance, this would be it!