Are you looking for some fun activities to keep the kids entertained on Valentine's Day? These 13 Creative Valentine's Day Crafts for Kids are surprisingly a little silly, but sure to delight your little sweeties. They're also cute and dainty and may become your family's favorite keepsake memory. What's not to love? I hope you like them!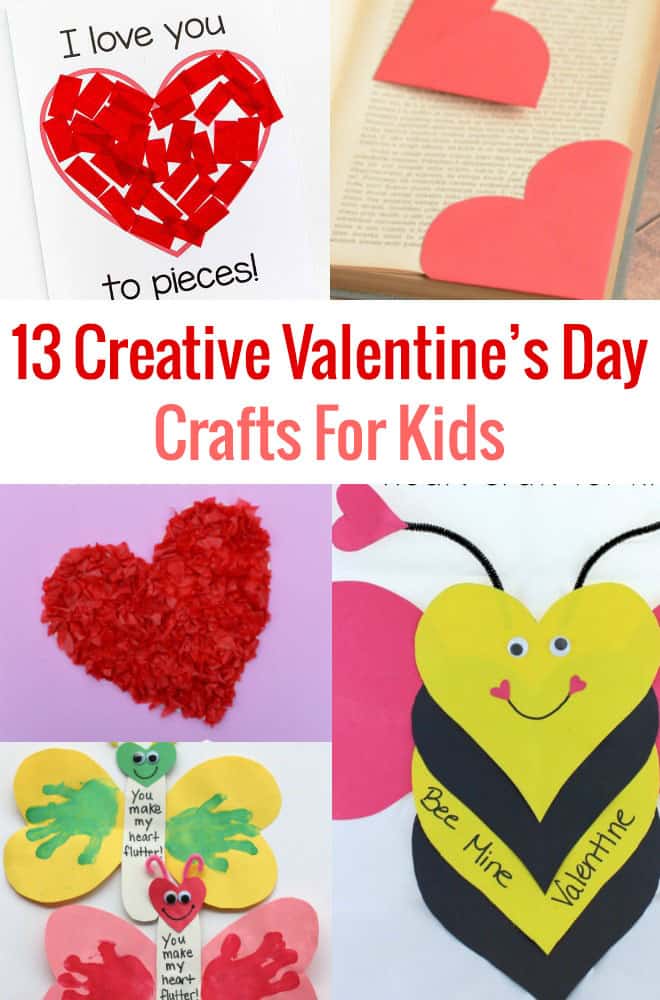 13 Creative Valentine's Day Crafts for Kids
These small bookmarks are perfect for bookworms! Mark your page with a little bit of love.
Grab bubble gum and these free printables for a yummy Valentine's snack, expressing "you blow my heart up!"
Make this Valentine's Day themed paper bag book as an easy way to list the reasons why you love someone.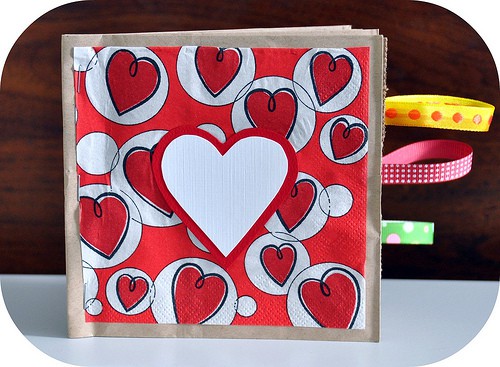 This free printable makes it easy to create your own "I love you to pieces" Valentine's day card. Use tissue paper or construction paper for this craft.