Now that fall is here, the leaves have started falling and filling our backyard with the various colors of the season. Those leaves aren't the only things falling though. We've also noticed an abundance of acorns under our trees now that the weather has finally started to change.
There's just something about acorns that attract children. They like to collect as many as possible, put them in piles and make little acorn families out of them. So, if you've ended up with 5 pounds of acorns around your house like me, and aren't sure what to do with them, check out this list of 15 Fun Fall Acorn Crafts for Kids. We've collected plenty of acorn crafts for preschoolers through teens with lots of ideas for using nature in your craft projects
15 Fabulous Fall Acorn Crafts for Kids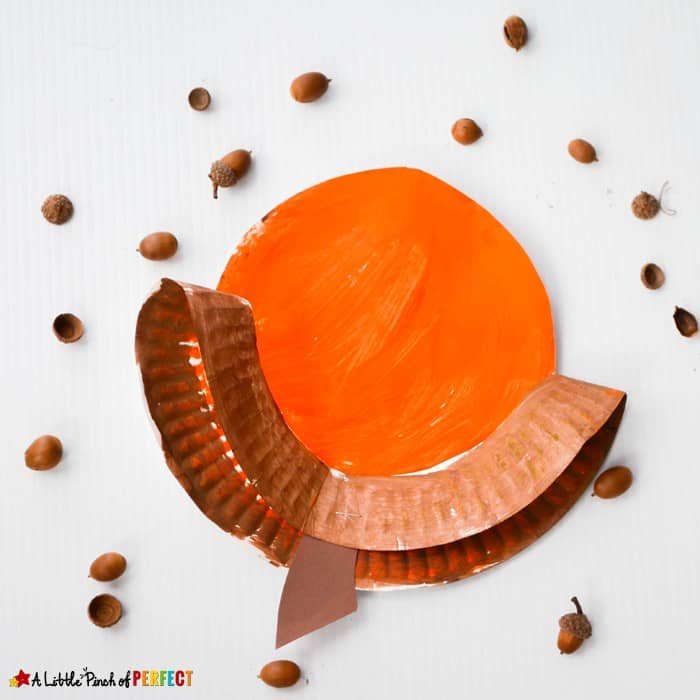 Paper Plate Acorn – A Little Pinch of Perfect
Paper plate crafts are always easy! This acorn one is sure to turn out great each time.
Twine Wrapped Acorns – Glue to my Crafts
Practice fine motor skills and create the perfect fall decor for your house in this easy craft!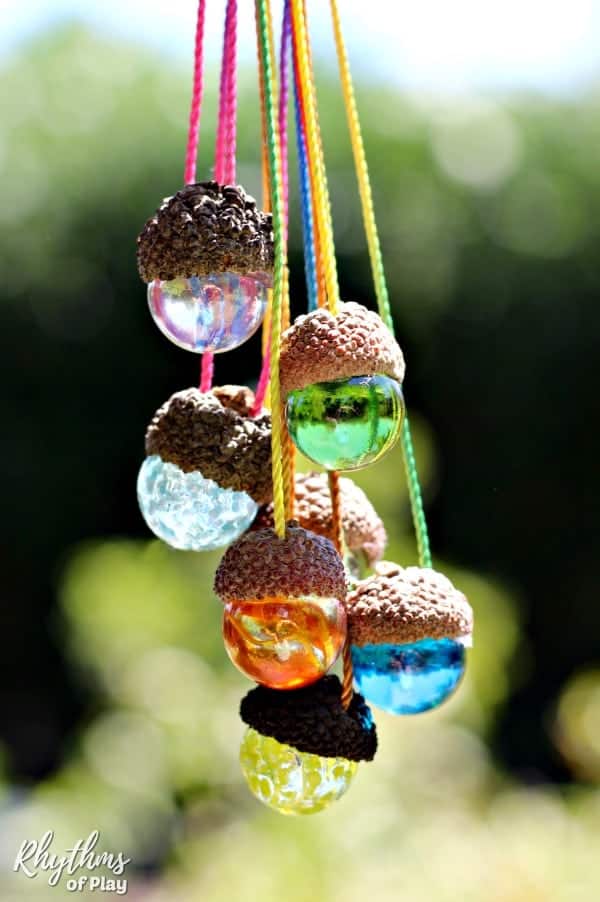 DIY Acorn Necklace – Rhythms of Play
Use acorns to put together your own beautiful fall necklace!
FALL ACORN CRAFT SUPPLIES
&

100 Pcs Artificial Acorns with Natural Acorn Cap, Realistic and Natural Looking, 2 Color Small Fake Acorns for Crafting, Wedding, House Decor
AuldHome Gold Acorns (60-Pack), Decorative Artificial Acorns for Farmhouse Crafts, Christmas & Seasonal Decor
Felt Autumn Leaves and Acorns by Wildflower Toys TM
Lorigun 50 Pcs Artificial Acorns with Natural Acorn Cap Fake Acorn for Decoration Home House Kitchen Decor Christmas Decoration Fall Table Scatter Crafting (Brown Faux Nut)
SM SunniMix 100 Pieces Novelty Waldorf Acorns DIY Plain Unfinished Wooden Cute Kids Fashion Craft Accessories
Create little furry friends out of acorns. Kids will love to go out and hunt for materials.