This is sponsored post.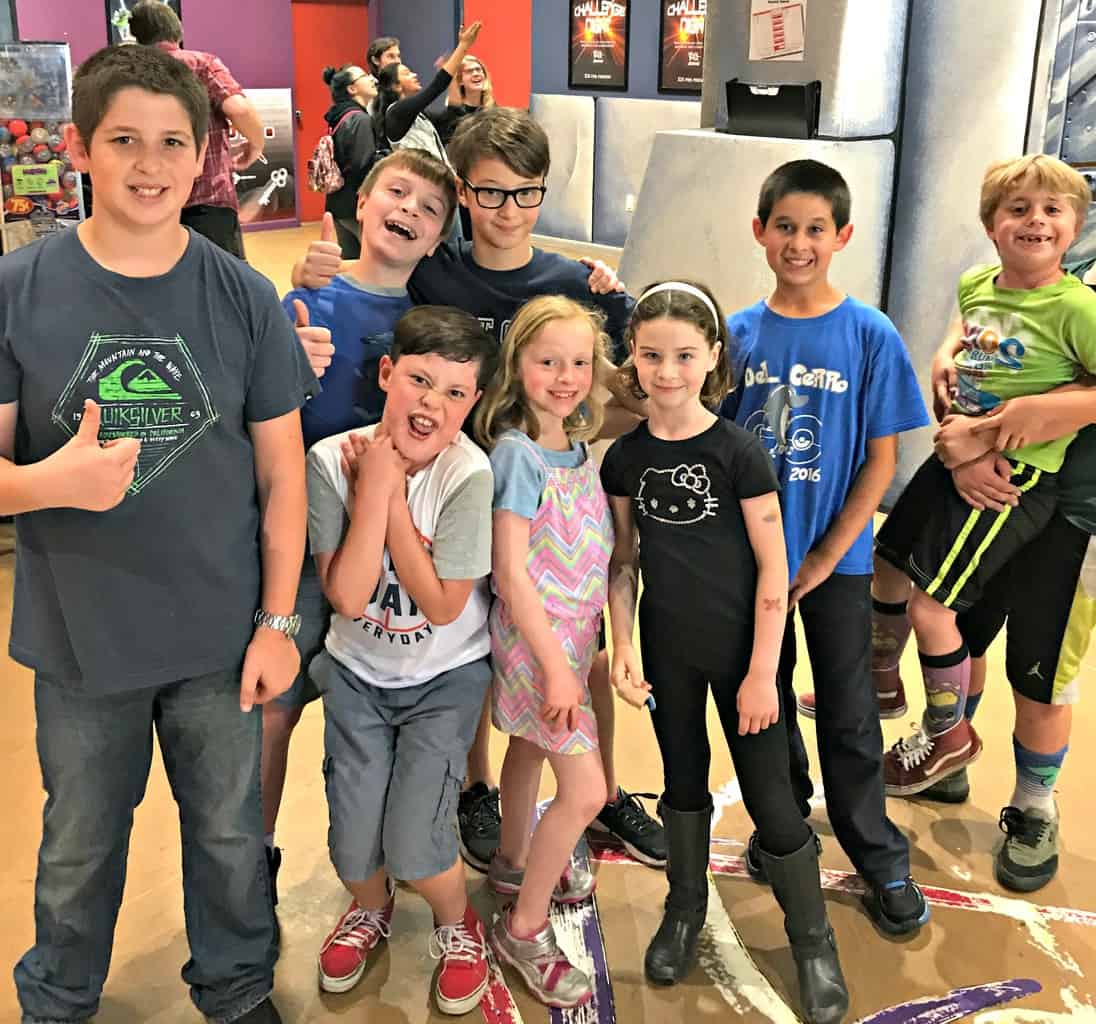 The tween years are an important "rite of passage" in a child's journey to adulthood. This transitional age of 8 to 12 years old can be a wildly exciting and tumultuous time of life for you and your tween. From shyness to independence, from baby fat to puberty, planning birthday parties for this particular age group can be challenging.
Questions come up like "Who will your tween invite to the party?" and "Will you approve of their guests?" Do parents have to stay or leave? How much does it cost to host a birthday party for a tween? It may be tough to know how to plan a tween party, but don't panic! It's not much different from having a party as a kid, except there's a lot more hormones in the room!
Tween Birthday Parties at Laser Quest
From past experience, I've found that one of the best places to host a tween birthday party in Southern California is at Laser Quest in Mission Viejo. In March, I hosted an 11-year-old birthday party for Field Trip Boy at Laser Quest. It was super easy to make a reservation online, decide which party package we wanted to go with and send out the free e-vites Laser Quest provides for their guests.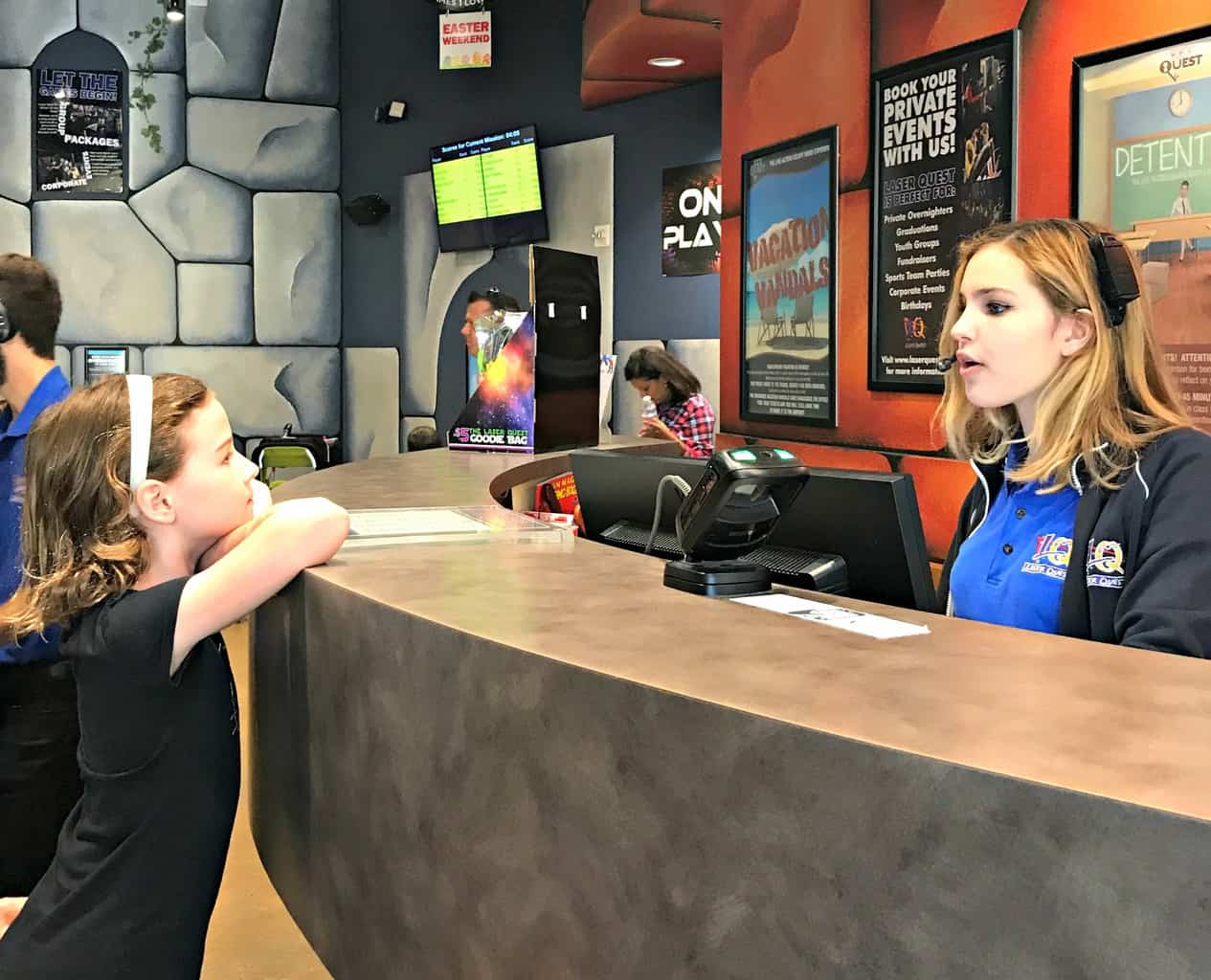 I selected the standard birthday party package for my son at Laser Quest. The tweens had a spectacular time playing two fun-filled missions of laser tag and finding out who beat each other at the very end. Laser Quest has an overhead score board where everyone can see their final results.
After the kids burned off their excess energy playing laser tag, our party host directed us to a private party room. Here we had some appetizers and drinks that I brought in for the celebration. Laser Quest allows you either bring your own snacks for the party or you can purchase pizzas for an additional fee. Laser Quest was also kind enough to provide us with one tableware setting per player.
After cake, our guests received a complimentary "buy one game, get one free pass" for a future visit to Laser Quest. My son also received a complimentary play pass for a future visit as the birthday boy. On the way out, I gave each tween a Laser Quest goodie bag filled with fun toys and momentos from the special day. Good bags are available for $5 each.
In addition to a standard party package, Laser Quest also offers a premimum party package which includes:
A dedicated party host
Two slices of pizza per guest
One soda pop / water per guest
A free goodie bag for the birthday person
A photo bonus! They'll take the photos and present you with an SD card at the end of the party.
Laser Quest Mission Viejo is located at 27741 Crown Valley Pkwy, Suite 315A, Kaleidoscope Courtyards, Mission Viejo, CA
92691, (949) 367-1421.
To learn how to book a birthday party at Laser Quest Mission Viejo, please visit https://www.laserquest.com.
Have a great party!
Jilleen