This review was made possible by iConnect and "Bottersnikes & Gumbles". I was provided compensation to facilitate this post, but all opinions stated are 100% mine.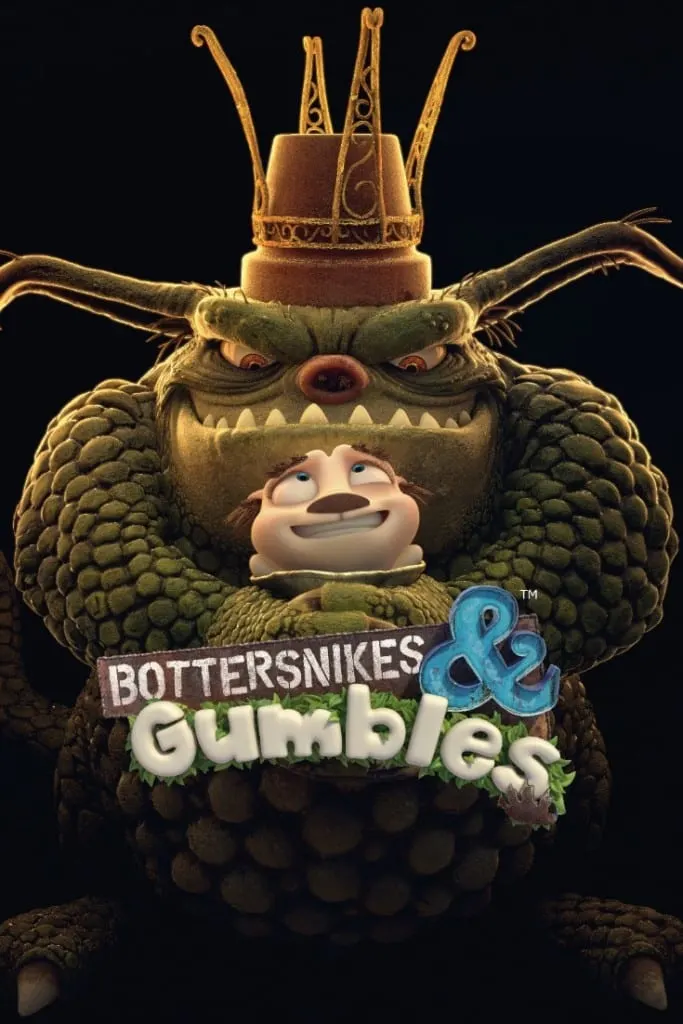 Hey, parents! There's a new children's series on Netflix called "Bottersnikes & Gumbles" that is chocked full of whimsical characters, playful language and a sense of urgency to protect those things most important to us.
I was recently invited by Netflix to review "Bottersnikes & Gumbles" for the blog with my family. While the show is designed for children ages six and up, the adults in my household loved it too.
About Bottersnikes & Gumbles
The "Bottersnikes & Gumbles" series on Netflix is based in a fantasy kingdom of rusting junk and abandoned things from the human world. Bottersnikes & Gumbles were originally fictitious creatures in a series of children's books written by Australian author S. A. Wakefield and illustrator Desmond Digby. Four books in all were published between 1967 and 1989.
Bottersnikes & Gumbles: Who are the three little Gumbles?
Once you watch "Bottersnikes & Gumbles", you'll understand what a Gumble is. The three little Gumbles are the stars of the show. It's actually hard to describe what "gumbling" is without watching the series for yourself, but in general, the Gumbles do a lot of it. Keep in mind that the Gumbles are HAPPY characters. My personal favorite part of the series is when the Gumbles start laughing, it's quite contagious.
Bottersnikes & Gumbles: Who are the the Bottlesnikes?
Each episode in the series has an appealing and memorable plot about the Bottersnikes and Gumbles. My kids especially found delight in watching the Bottersnikes chase after the Gumbles, because my kids love to create havoc too (at least in my opinion!).
In particular, the Bottersnikes don't care for the environment and like to recklessly mess things up. They even eat weird things such as mattresses, pictures of food, rusty nails and bottle tops. One of the main characters, Bottersnikes King, is especially mean and lazy, but makes the show quite entertaining with his big personality.
"Bottersnikes & Gumbles" is a wonderful way to teach children about how to treat others. Because no one likes a mean and grumpy person! The Gumbles are also great role models for kids, because they are joyful in everything they do. This is the way I want my kids to live their lives or at least attempt to do so!
Bottersnikes & Gumbles on Netflix
"Bottersnikes & Gumbles" is now streaming on Netflix for all to watch. The show is also currently available on the Seven Network in Australia and on CBBC in the UK.
Happy Movie Watching!
Jilleen