This shop has been compensated by Collective Bias, Inc. and its advertiser.   All opinions are mine alone. #GiftDeliciously #CollectiveBias
Christmas is one of my favorite times of year!  It is also one of my favorite times to do a variety of arts and crafts with my kids.  Yesterday we created a Homemade Gingerbread House using snack size boxes of Chips Ahoy! and Nutter Butter.  Here's how we did it!
To create a Homemade Gingerbread House, you will need the following supplies:
2 – Chips Ahoy! boxes
1 – Nutter Butter box
Brown Acrylic Paint
Red Glitter
Paint Brush
Tacky Glue
Plastic Snowflake Mini Decorations
Holiday Stickers
Packing Tape
Scissors
Holiday Figurines (Santa Clause, Frosty the Snowman, etc.)
Homemade Gingerbread House Tutorial
Step 1 – Cut open the 2 Chips Ahoy! boxes.  Lay them flat.
Step 2 – Glue one vertical end piece of each Chips Ahoy! box together using tacky glue.  Push down to seal and let dry.
Step 3 – Now take each long vertical end piece of the cardboard box frame and glue them together.  Push down to seal and let it try.  You should now have a larger size rectangular box created out of two individual Chips Ahoy! boxes.
Step 4 – Glue and seal the top and bottom of the gingerbread house box frame.
Step 5 – Cut 2 triangles and 2 rectangular pieces out of the Nutter Butter box with scissors for the Homemade Gingerbread House roof.  You can measure how much cardboard you will need for the roof by estimating how big your gingerbread house frame is.
Step 6 – Assembly the roof pieces with packing tape.
Step 7 – Add the roof on top of the gingerbread house box frame and attach with packing tape.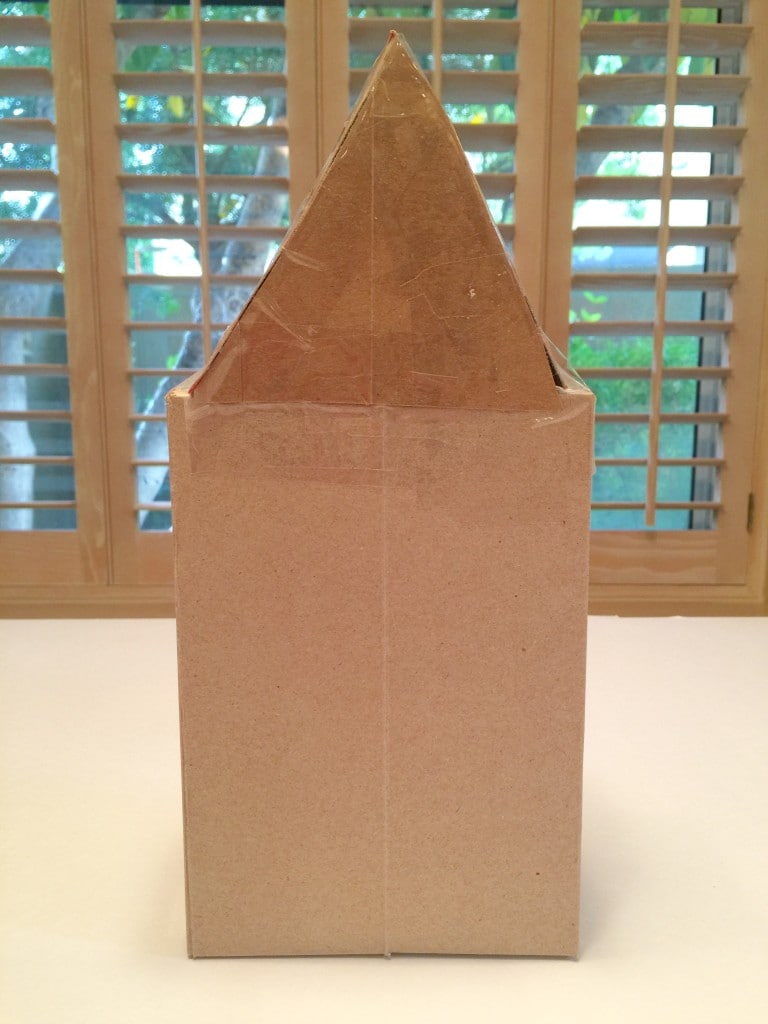 Step 8 – Paint the outside of the gingerbread house with brown acrylic paint.  Allow to dry.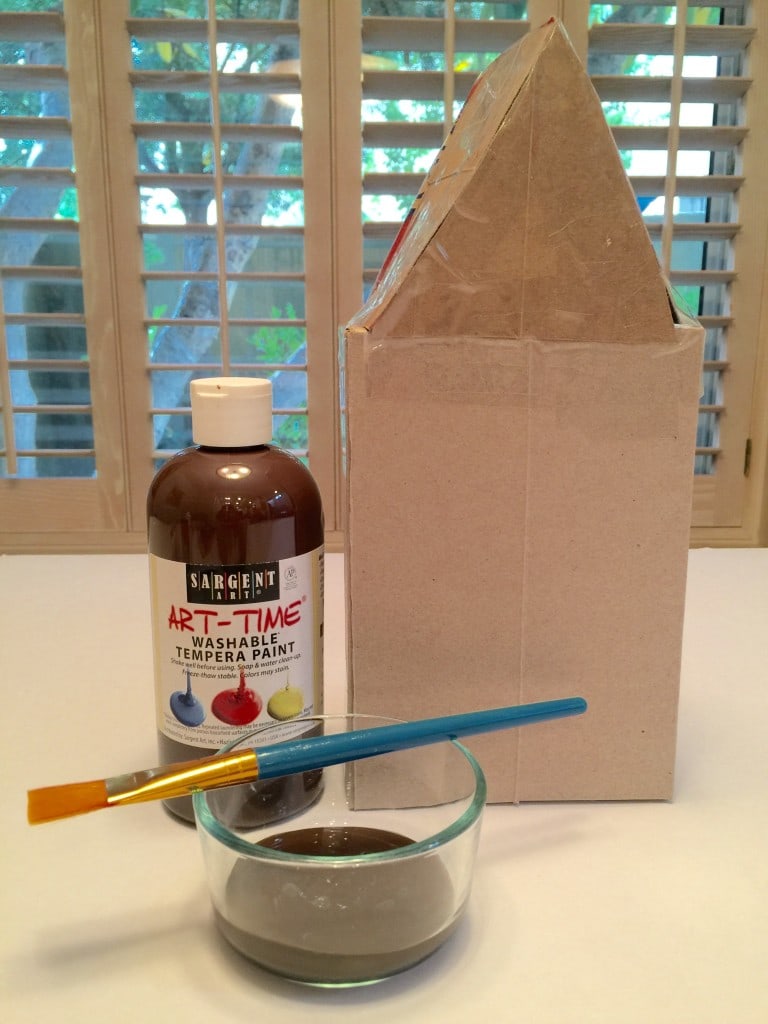 Step 9 – Paint the top of the roof with tacky glue and add red glitter.  Let dry.
Step 10 – Glue the plastic snowflakes onto the front of the gingerbread house.  Allow to dry.
Step 11 – Add the holiday stickers and figurines onto the gingerbread house with glue if needed.   Let dry.
My kids decided to create a Santa Clause and reindeer themed gingerbread house!  I think it turned out rather cute and is a perfect addition to our holiday decor.  Now all we have to do is wait for Santa Clause to arrive on Christmas Eve for him to enjoy it!
FYI, I picked up all of my supplies for this craft, including the Chips Ahoy! and Nutter Butter boxes, at my local Walmart.  Plus a few extra snack boxes for the holidays such as OREO, Double Stuf OREO and RITZ Crackers!  I found  all the snack boxes near the checkout register.  The snack size boxes are inexpensive, so they are perfect for teacher gifts and stocking stuffers.
What type of holiday crafts do you like to make with your little ones?  Please share with us in the comment section below.  I look forward to seeing your Christmas crafts too!
Merry Christmas!
Jilleen