This post contains affiliate links.
It's pumpkin season.  Better yet, it's pumpkin patch season!  Now's the time to load up the kids and head out to one of Southern California's 30+ pumpkin patches in the area!
Annually, my family ventures out to the Irvine Park Railroad's Annual Pumpkin Patch in Orange, for a good time.  Field Trip Girl especially enjoys this pumpkin patch because of the face painting, tractor rides and carnival games.  The Irvine Park Railroad also does a great job at creating a classic pumpkin patch feeling, along with a few games and activities.  This season we also plan to visit Peltzers Farms in Temecula to go through their gigantic corn maze.  Field Trip Boy loves mazes!
Best Pumpkin Patches in Southern California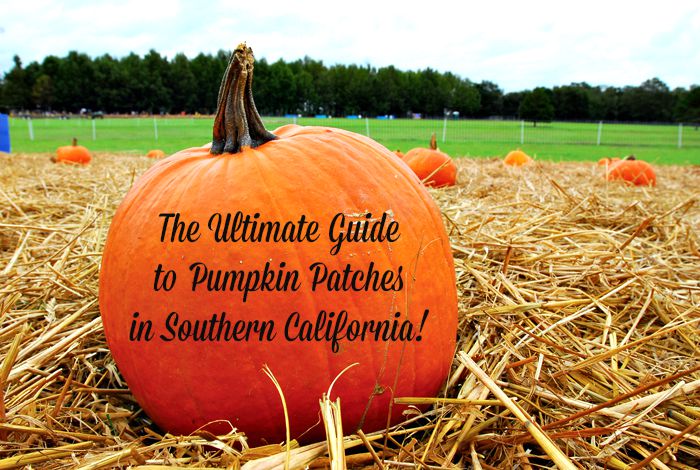 In preparation for the fall, I complied a list of 30+ Pumpkin Patches in Southern California.  I surveyed several my friends who live in the area to find out which pumpkin patches they like to visit with their families.  The majority of them said that they like to go to the old-fashioned, classic type pumpkin patches.  However, I've compiled a list of a variety of pumpkin patches that are sure to please everyone in the family!
If you know of a pumpkin patch in your area that you really like and should be added to this list, please send us an email to jilleen@jilleen.com.
Best Pumpkin Patches in Los Angeles
Calabasas Pumpkin Festival, Calabasas (October 21 & 22)
Debbie and Jeff's Pumpkin Patch, Redondo Beach
Forneris Farms, Mission Hills (annual pumpkin patch and Harvest Festival)
Foursquare Favorite: Santa Monica Farmers Market (on the Wednesdays leading up to Halloween, pumpkins are added to the bounty along the 3rd Street Promenade)