Rains in Orange County are preparing us for a beautiful wildflower season this year, and many of the parks, public landmarks and gardens are already in bloom ahead of spring. Poppies, lilacs and wild roses are just a few of the floral varieties that can be found blooming throughout the region's wilderness parks and arboretums. Just remember when hiking one of these 20+ locations in Orange County to see wildflowers to stay on the path and bring extra sunscreen!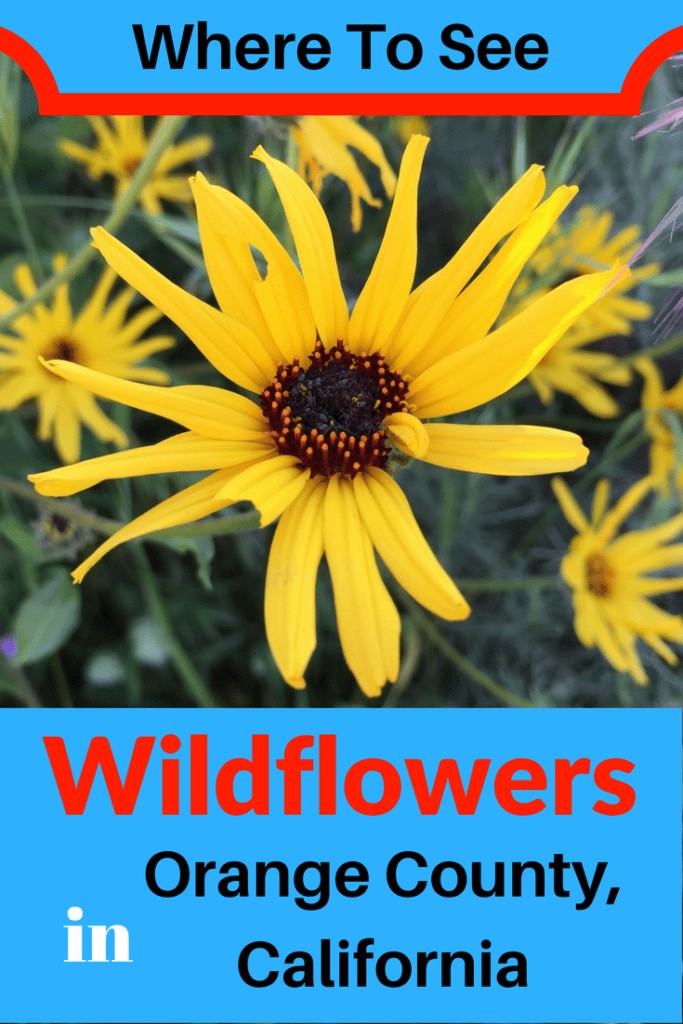 Where To See Wildflowers in Orange County
Here is a list of 20+ Places To See Wildflowers in Orange County, California.
Baker Canyon, Irvine
Baker Canyon welcomes nature lovers to enjoy views of the Santa Ana Mountains as well as the wildflowers and plants of oak-shaded Baker Canyon. Travel along a 3.5-mile hike and learn about the local habitat.
Black Star Canyon, Silverado
Black Star Canyon is a remote mountain canyon in the Santa Ana Mountains. It is a watershed of the Santa Ana River and a popular destination for mountain bikers and hikers due to its wild scenery. Visitors to Black Star Canyon can spot California lilacs (Ceanothus) and bright yellow fiddlenecks (Amsinckia) in many sizes, shapes, and colors on a hike.
Bommer Canyon, Irvine
Bommer Canyon is an open space preserve in southern Irvine featuring hiking and biking trails as well as private event areas. The canyon is open for self-guided access on designated trails, where sticky monkeyflower (Mimulus aurantiacus) and popcorn flower (Cryptantha intermedia) have been known to sprout. Trekkers enjoying the Turtle Ridge Trail in Bommer Canyon can spot elusive shooting stars (Dodecatheon meadia) and visitors to Orchard Hills can admire vibrant blue hyacinths.
Buck Gully Reserve, Newport Beach
Buck Gully Reserve is open daily from dawn to dusk, where it's common to see bush sunflower (Encelia californica) in bloom along the trails.
Fullerton Arboretum, Fullerton
The Fullerton Arboretum is the largest botanical garden in Orange County spanning approximately 26 acres. With more than 4,000 plant species in its collection, the arboretum invites visitors to explore their new California native wildflower garden known as "The Meadow" Here visitors can walk through fields of thousands of native wildflowers and take photos. The Fullerton Arboretum is open 7 days a week from 8 a.m. to 4:30 p.m.
Irvine Lake, Irvine
The Irvine Lake is a quiet, scenic fishing lake nestled at the base of the Cleveland National Forest. Santiago Creek feed the 750 acre lake that features steep rocky cliffs, shallow coves, deep creek channels, submerged high spots, overhanging trees and provides excellent fishing and family park environment. Hikers are invited to enjoy beautiful blooms and lake views while taking a 6-mile hike along the lake path.
Laguna Coast Wilderness Park, Laguna Beach
The Laguna Coast Wilderness Park is a 7,000-acre wilderness area in the San Joaquin Hills surrounding Laguna Beach. The park features coastal canyons, ridgeline views and the only natural lakes in Orange County. The park has 40 miles of trails that wind through oak and sycamore woodlands and lead hikers up and down hills and canyons. At each location, visitors have the chance to view different varieties of native plants and flowers such as wild hyacinth, morning glories, popcorn flowers and southern suncups.
Limestone Canyon, Silverado
Limestone Canyon is sprouting with common wildflowers including arroyo lupine (Lupinus succulentus) and Mariposa lilies (Calochortus).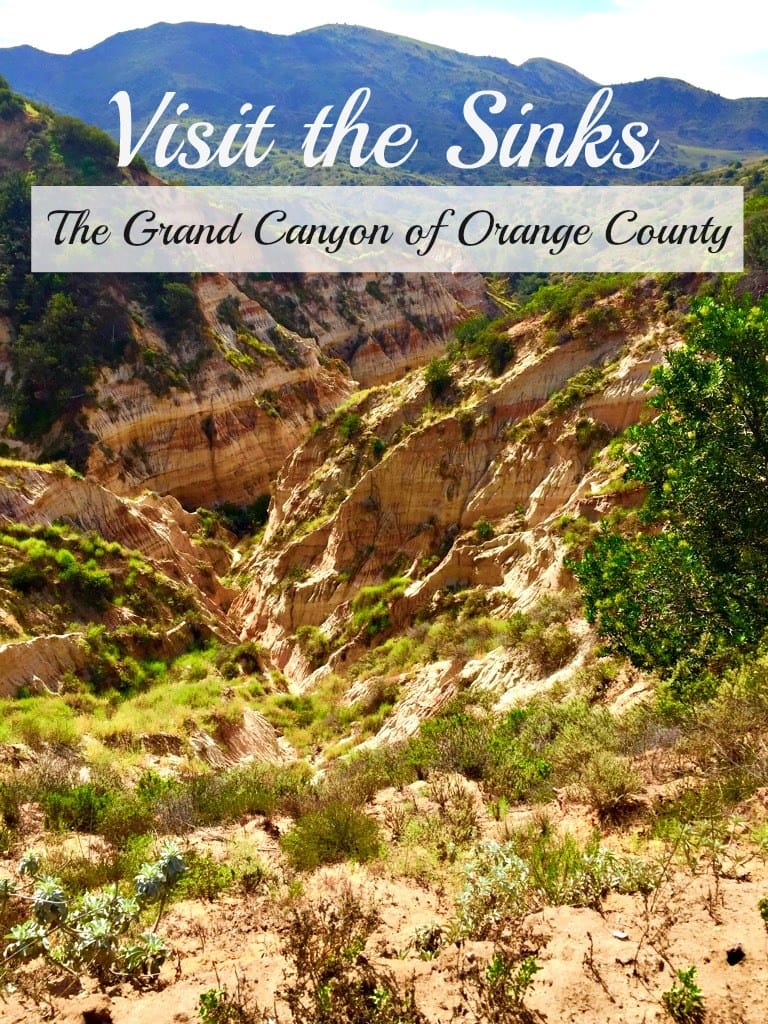 Native Seed Farm, Irvine
Dig In! Plant With Us at the Native Seed Farm is a reoccurring stewardship program always looking for volunteers to harvest seeds from native spring wildflowers. Take in the sights of the 14-acre farm and help the Landmarks by harvesting seeds from local wildflowers. All tools and training are provided, and nature lovers age 8 and older are welcome.
Oak Nature Center, Anaheim
In the spring, wildflowers at the Oak Nature Center bloom and sprinkle the hillsides with a myriad of colors. Pick up one of the trail guides at the nature center and enjoy an easy one or two hour walk throughout the park. You can walk under a canopy of live oak trees along the river bed, then take the Roadrunner Ridge trail to walk above the canyon walls. Here you can see wildflowers like prickly pear cactus, poppies, and lots of other budding flora.
O'Neill Regional Park, Trabuco Canyon
A wide variety of wildflowers abound at O'Neill Regional Park in South Orange County. During a hike through Trabuco and Live Oak Canyons and along Trabuco and Hickey Creeks, you will see buttercups, poppies and fiddlenecks in the grassy areas and along Trabuco and Hickey Creeks, which generally flow through early spring.
Quail Hill, Irvine
Take a break and spot blooms in the City of Irvine's Quail Hill. Enjoy views and quiet time in Irvine's beautiful Southern Preserve, and be sure bring plenty of water for this 10 – 12 mile hike. The 2.8-acre Quail Hill Trailhead provides a great location to connect to southern Irvine's extensive trail network. The trailhead is located at the end of Sand Canyon Road and marks the beginning of the Quail Hill Loop Trail, an easy two-mile natural surface trail at the foot of Quail Hill that is open to the public from dawn to dusk. Irvine's southern wilderness is also accessible via docent-led activities that begin at the trailhead.
Quail Hill loop is the only wilderness trail in the Natural Landmarks that allows dogs – on leashes of course. While visiting the Quail Hill Loop Trail, bring along your cell phone and experience Irvine's self-guided cell phone audio tour.
Santiago Oaks Regional Park, Orange
The wildflowers at Santiago Oaks Regional Park typically bloom between March and April. This early in the season, the highest concentration of flowers is along the interior slopes, such as Coachwhip Trail and Weir Canyon Loop. They include California poppy, arroyo lupine, fiddleneck, Indian paintbrush, blue-eyed grass, California wishbone and bush sunflower. The park also has a nature center and offers interpretive walks.
ENC Tucker Wildlife Sanctuary, Modjeska Canyon
Tucker Wildlife Sanctuary, a 12-acre nature preserve owned and operated by The Environmental Nature Center in Newport Beach, is open to the public as a place to learn about Orange County's wildlife and local canyon habitat. In the spring, visitors can admire the wildflowers while getting an education on the native flora and fauna. Tours are scheduled in advance from Tuesday through Friday and are open to schools and large groups.
Whiting Ranch Wilderness Park, Foothill Ranch
With 23 trails winding through 3,000 acres of lush hills and canyons, Whiting Ranch is a favorite destination for families to explore nature. In the spring, the base of Red Rock Canyon is a mosaic of colorful blue, yellow, purple and pink flowers. You can see wildflowers growing alongside one of the three running springs in the park.
Happy Field Tripping!
Jilleen
More Places To See Wildflowers in Southern California
Best Places To See Wildflowers in the California Desert
Where To See Wildflowers in the Inland Empire
Best Places To See Wildflowers in San Diego