This is a sponsored post by Savings.com.
Do you have a picky eater? If so, I understand your struggle. It's real! Some kids are happy to snack on carrots, cucumbers and hummus, while other kids would be happy to follow a dairy-based diet of milk, cheese and yogurt. My daughter, who's a picky eater, prefers to eat food that's loaded with carbs and sugar. Trying to get her to sample new food is a daily struggle and sometimes I just want to throw up my hands and say "you win!"
It's important for children to develop a healthy relationship with food at a young age. But why are some kids fussier than others? My pediatrician tells me that picky eating is normal in young children. But for other kids, in more severe cases, picky eating can lead to both short and long term nutrient deficiencies and other problems.
Finally, as a frustrated mom, I took the time to educate myself on the topic and have found the following tips and resources helpful when teaching my daughter how to have a healthy relationship with food.
Top 3 Tips For Helping Picky Eaters
First, I lead by example, always being positive when offering her food. I show her how much I personally like a food when asking her to try something new. I also tell her my favorite thing about the food I am eating and describe what it tastes like. This opens up a positive dialogue around food. Then I challenge her to do the same thing.
Next, I clear the kitchen table before eating. Since my daughter get easily distracted, I want her to focus on her food rather than her surroundings. Sometimes I even play classical music in the background to create a sense of calmness around the dinner table.
Finally, I watched and observed my daughter. I noticed that she was a little nervous when she tried new foods. That's okay. Her pediatrician told me that it can take kids up to 12 exposures to any given food to put it in the category of food they "like." Exposure can come come in a variety of ways such as looking at a food in the serving dish, listening to a parent talk about eating it, helping prepare the food, feeling the food or trying a nibble of the food. So, it's not just about eating it!
Take smoothies, for example. Recently, I tried to get my daughter to take a sip of a smoothie that I had made. Oh, my! That didn't over well!
So the next day, I asked her to create her own recipe for the best tasting smoothie ever. She created a list of ingredients that she thought she "might" like and we went to Walmart to get them. Over the next few days, we blended up all sorts of ingredients until she found the exact smooth recipe that pleased her taste buds. (And don't worry, my husband was a happy tester of all the left overs!). During this challenge, my daughter tried several new flavors and textures that were originally unpalatable to her. The biggest take away from this experiment was that she learned to try new foods and actually enjoy them.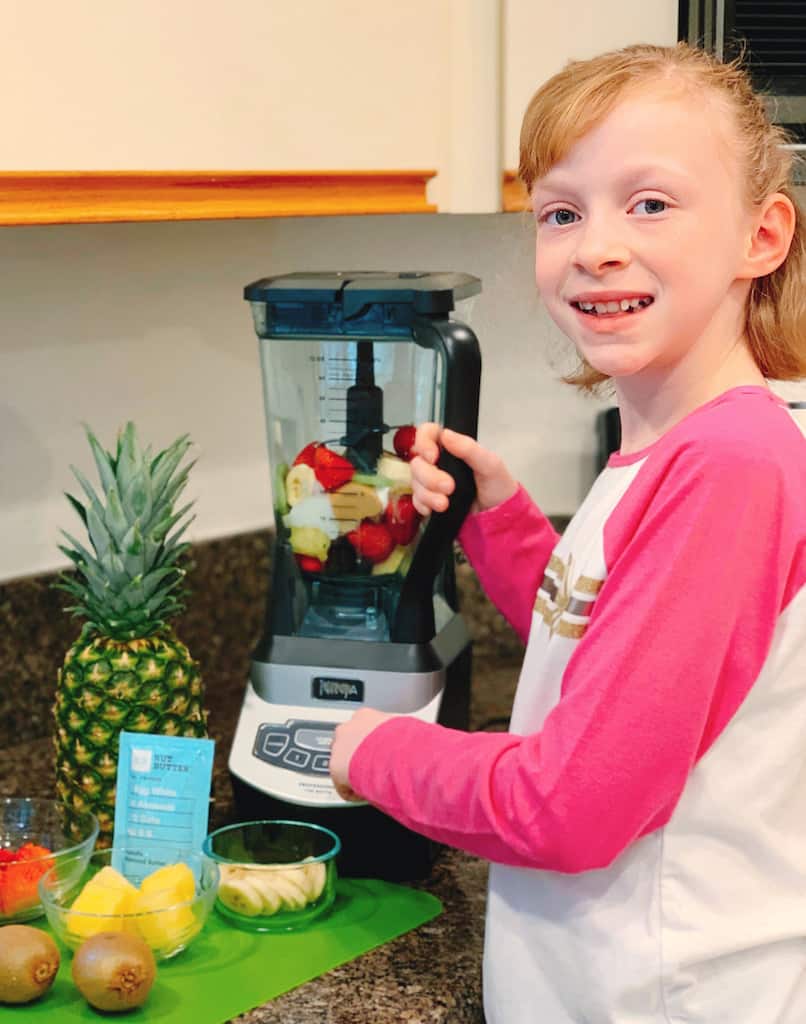 The smoothie recipe that my daughter created was made with RX Nut Butter from Walmart. RX Nut Butter is a wholesome and delicious spread made from real ingredients like egg whites, nuts and dates that provides nutrition. Who knew my daughter would like dates? Even my husband was surprised!