This post is a sponsored post.
Summer is right around the corner and grilling season is officially here!  I don't know about you, but I love this time of year when our family spends more time outdoors enjoying the beautiful weather and BBQing with friends.   In fact, this spring we relandscaped our backyard and installed all new artificial grass, trees and shrubery.  Now I have the perfect location to host the perfect BBQ!
Do you have regular family get-togethers during the summer or like to grill out with your friends?   I love hosting impromptu backyard parties and most of the time it involves food.  So, whether its a planned summer gathering or spur-of-the-moment party, here are my 5 tips for hosting the perfect BBQ!
5 TIPS FOR HOSTING THE PERFECT BBQ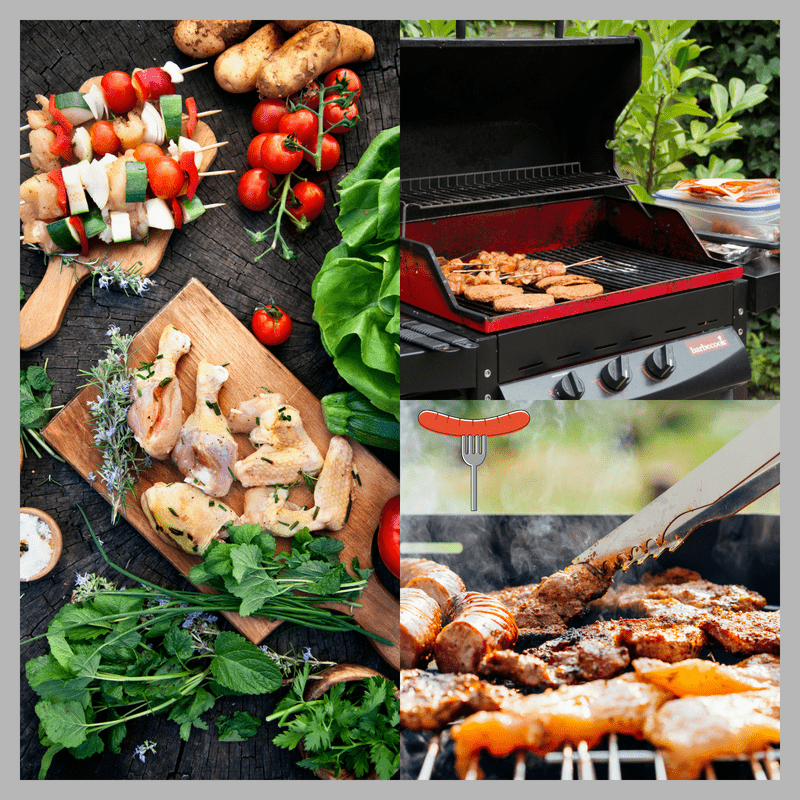 Select a Theme
Pick a theme.  Any theme.  It can be as easy or as intricate as you want.  Maybe a Hawaiian luau would be fun.  A clambake, surf and turf or even just deciding on a color scheme helps to set the tone of the party.  Choosing a theme will also help you narrow down your food offerings.
Send out E-vites
Now that you have selected a theme, use it to send out invites to your party.  Digital "E-vites" make it quick and easy for guests to respond.  Make sure to include the basics like date and time, location, whether kids are welcome and if guests should bring a side dish, dessert or beverage.