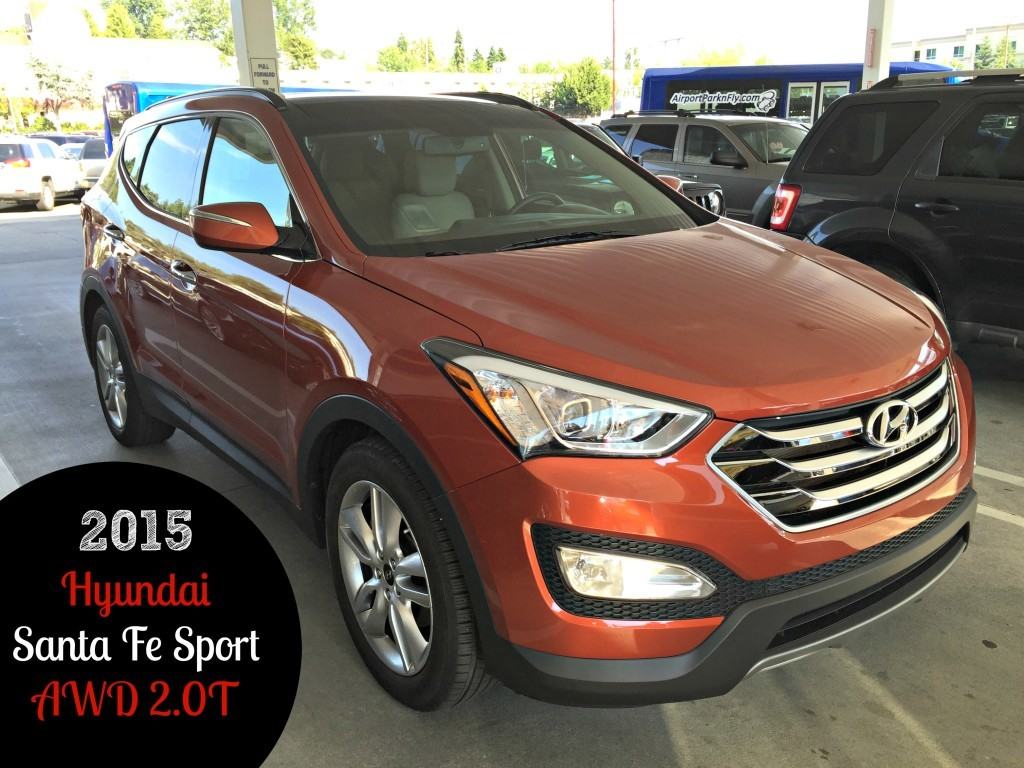 Last Tuesday I returned home from my first vacation of the summer!  I went on a quick four day trip to Seattle, Washington with my mother and sister to explore the sights and sounds of this bustling city.  And bustling it was!  Seattle reminds me a lot of Portland with their down to earth residents, environmental subculture, and amazing architecture.   Yet, is completely surrounded by water!
While in Seattle, I drove this spectacular 2015 Hyundai Santa Fe Sport AWD 2.0T around the city.  I personally own a 2013 Hyundai Santa Fe Limited and love everything about the vehicle.  So driving the 2015 Hyundai Santa Fe Sport was just like taking an old friend for a ride, but with new upgrades.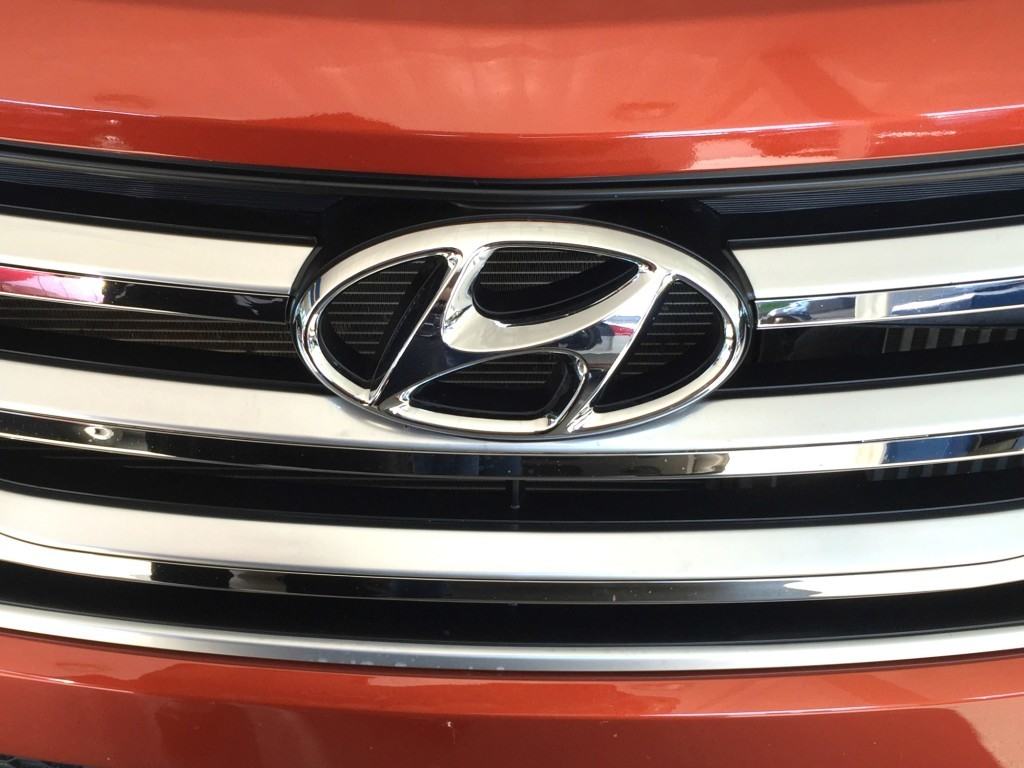 The 2015 Hyundai Santa Fe Sport got us to all of our destinations in a jiffy with ample time to spare.  With 260 horsepower, the vehicle drove like a champ up and down Seattle's steep city streets.
Inside the Hyundai Santa Fe comes standard with leather seats, top interior and a lot of other bells and whistles that are normally part of an upgrade on other vehicles.
There is also plenty of leg room in the Hyundai Santa Fe Sport in both the front and back seats to stretch out and relax.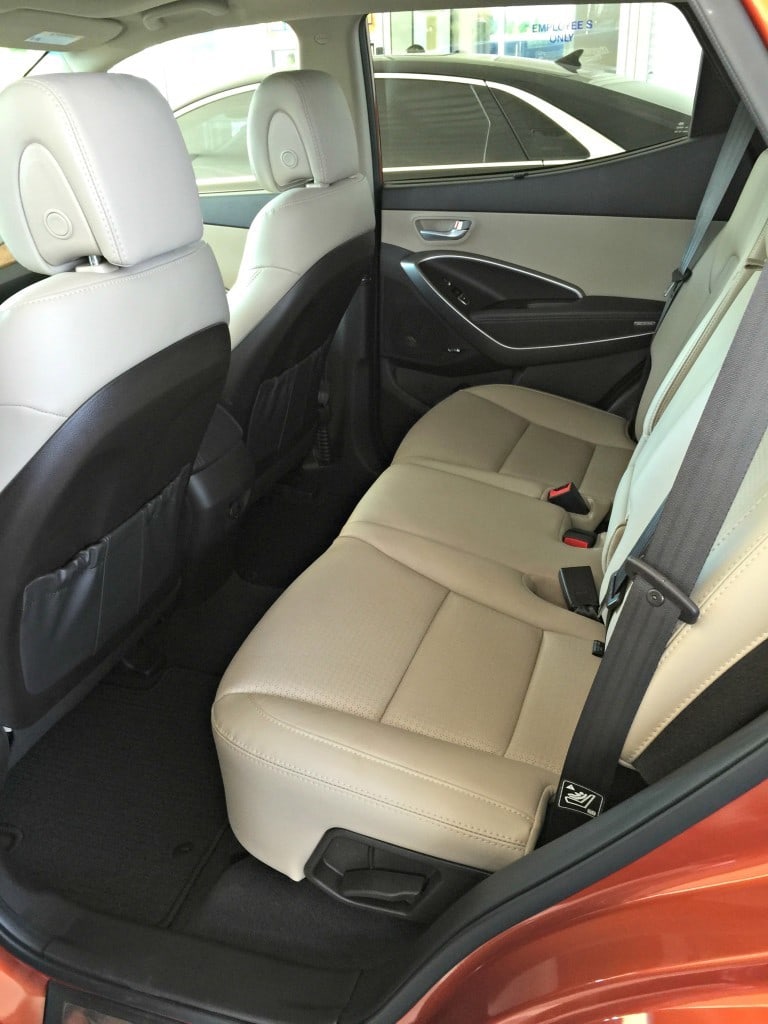 With the click of a button, you can easily move your seat forward or backwards.  I have even been known to take a nap in my own Hyundai Santa Fe!  The seats are so comfortable its like snoozing in a soft leather recliner.  But please don't tell my kids!  I will never get them out of the car if they learn about this perk of owning a Hyundai Santa Fe!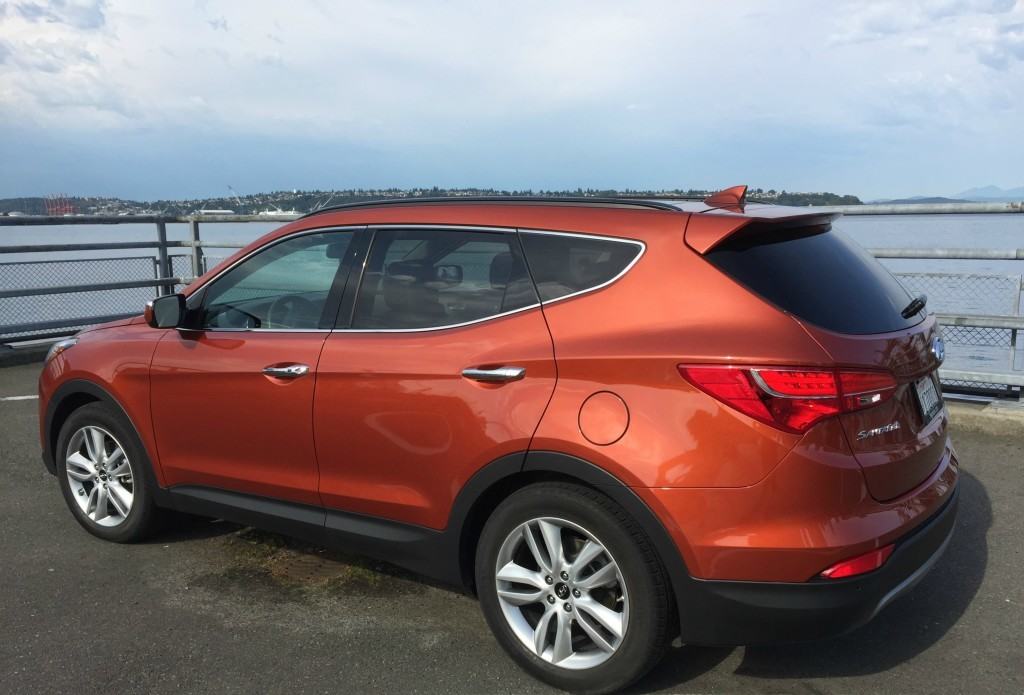 Another nice feature about the Hyundai Santa Fe Sport is that almost everything in the vehicle is computerized.  Want to adjust your windows, change the radio station, or tilt your seat back a little bit?  Just put a button!  Need to check the mileage on your vehicle, find out when your next oil change is due or adjust the car's temperature?  Just push another button!  Most of your immediate needs can be met by using the buttons on the leather wrapped steering wheel.
This was especially important to me while driving.  You see, in Seattle it was unusually hot –  92 degrees and counting.  But thankfully the Hyundai Santa Fe Sport comes with dual automatic temperature control with cleanair ionizer.  Plus my mom was able to adjust the temperature in the back of the care according to her liking.
Sometimes instead when we wanted to enjoy the fresh Seattle air, I would open up the vehicle's skylight to see the beautiful mountain ranges and picture perfect sunset.   It was gorgeous!
Did you know that the Hyundai Santa Fe Sport also comes with a 4.3 inch touchscreen color audio display with optional navigation?  We never got lost once thanks to the navigation system.
The Hyundai Santa Fe Sport comes with ample storage space as well.  The trunk held all of our luggage including three medium size suitcases, a backpack and computer bag.  It could have easily held another three suitcases if stacked properly.
There are three options for opening the trunk.   From inside the vehicle, on the keychain or pushing a button on the door itself.  With one click, the trunk will slowly open and make way for all of your stuff.  I like this feature on my own vehicle too, because when my arms are full of groceries, I just hit the button and up pops the trunk.
Not only is the Hyundai Santa Fe Sport a well designed vehicle, but it looks sharp.  The sleek outdoor exterior definitely turn heads as you drive by.  In fact, I noticed a few of the valet attendants doing just this when we dropped off our car at the Space Needle to go to dinner.  Both my 2013 Hyundai Santa Fe Limited and this Hyundai Santa Fe Sport, always draws attention.
I have saved the best for last though!  All of Hyundai's new vehicles come with a 10-year/100,000 mile powertrain warranty and 5-year/60,000 mile vehicle limited warranty.  That's good news for penny pitching folks like me!
Enjoy the new Hyundai 2015 Santa Fe Sport AWD 2.0T and Happy Fielding!