We stayed at Big Sur River Inn as a guest of the inn.
Yesterday, my family and I drove up from Orange County to Big Sur, California to spend a few days along the breath-taking central coast. It was has been a crazy few weeks for my family and we really needed to get away. So I planned a week-long vacation in central California for some much-needed rest and relaxation.
As soon as I pulled into the Big Sur River Inn I found the serenity I was looking. Our two bedroom motel suite was situated right along the river bed.
From my front door I could see the never-ending river stream, beautiful autumn foliage and tall glorious trees. Even though California is in a drought, the scenery around Big Sur is still green and surreal. I was by surrounded by God's beauty through and through.
Our room was decorated in rustic decor with a king size bed in the master bedroom. The bed was especially comfy and large! All four of us could have slept in it if we had wanted.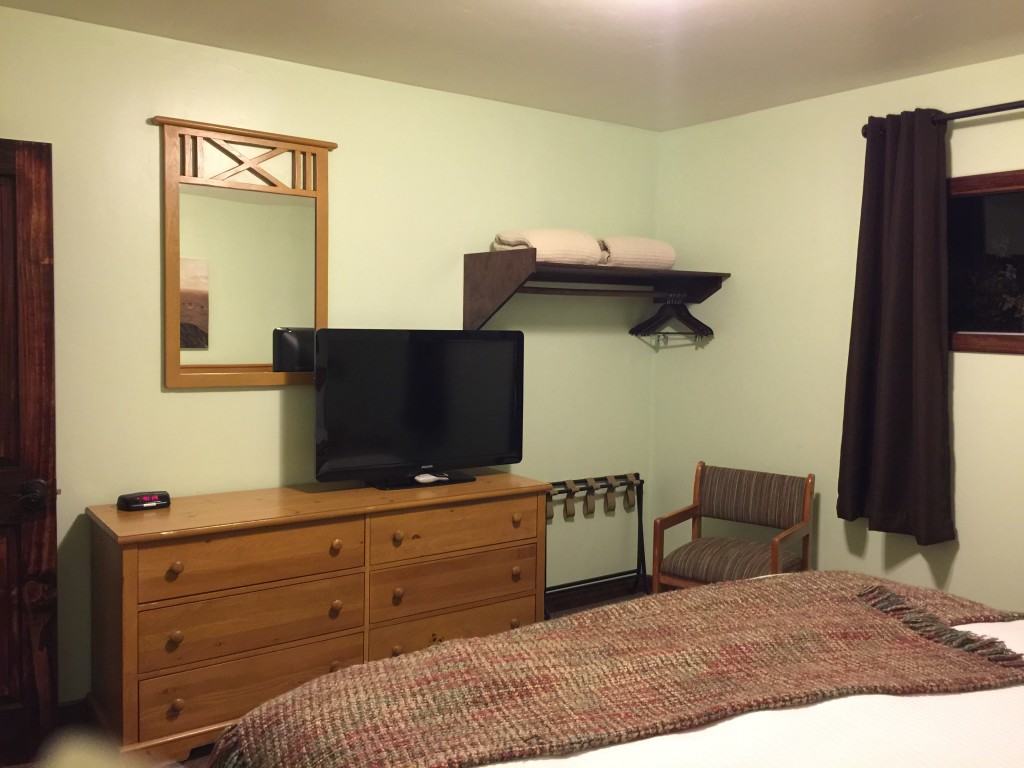 The second bedroom / living room came with a pull out trundle bed and small table area. This is where my kids slept.
The suite also came with a decent size bathroom with a shower/bath tub combo and complimentary bottled water and coffee.
Generally, the room reminded me of staying in a log cabin in the woods. Nature surrounded us as we cuddled around the warm heater in our room and sipped hot chocolate. My kids especially enjoyed this added touch.
Big Sur River Inn also has a restaurant on the premises that offers responsibly priced food for breakfast, lunch and dinner.
We ate dinner at the restaurant the first night. I ordered a classic hamburger with American cheese, while my Mr. SoCal Field Trips had a green leaf and spinach salad served with candied walnuts, onions, feta cheese and a crisp green apple.
My kids thought their grilled cheeses were tasty too. We also ate breakfast at the restaurant in the morning. As a hotel guest, you receive 10% off your bill.
On the motel's premises there is a small grocery store, burrito bar, gas station and gift shop. It is convenient that they have such shops on site in case you need to buy any food and supplies.
So if you are looking for a reasonably priced place to stay on the coast, near all sorts of hiking trails with a scenic creek at the front of your doorstep, then Big Sur River Inn is your destination! And while here, don't forget to sit by the running creek in the cedar chairs!
Happy Field Tripping!
Jilleen