I am a little gitty inside with the news I get to share with you tonight!  A few days ago, I received an email that I have been selected as an Official LEGOLAND Blogger!
This was awesome to hear, because I have been sharing for some time now about the numerous opportunities for both fun AND learning at LEGOLAND California.  Here is a glimpse into what I have shared in the past.  Perhaps there is something new for you and your family to explore at the theme park in 2016!
10 Tips for Visiting LEGOLAND + Homeschool Field Trip Information
Visit the New LEGO Friends Heartlake City at LEGOLAND
A Picture Tour Through the Sealife Aquarium at LEGOLAND California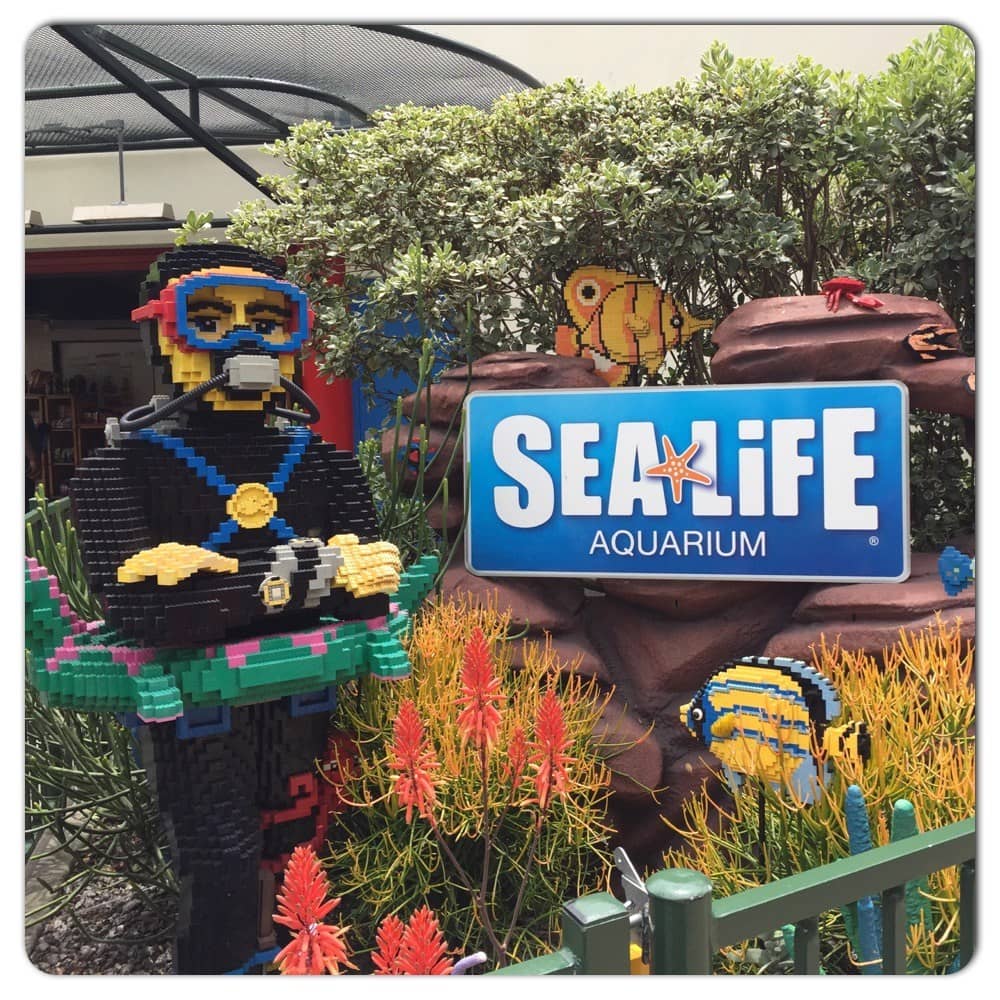 Top 5 Must-Dos at Brick-or-Treat Party Nights at LEGOLAND
Holiday Snow Days & Winter Nights at LEGOLAND California
Coming in 2016, I will have a lot more insider news and surprises to share with you from LEGOLAND, including the upcoming LEGO®Movie 4D A New Adventure and the new LEGO NINJAGO – The Ride opening this spring.
Officially opening on February 6, The LEGO®Movie 4D A New Adventure" follows a new journey for Emmet, Wyldstyle, Unikitty, Benny and MetalBeard after they receive a mysterious invitation leading them to a new theme park  where all of the rides are based on the characters' adventures in "The LEGO Movie."  But not all is as it seems as the heroes are once again thrust into the middle of an evil secret plot, only this time, it will be up to the audience to use their Master Builder skills to help save them!  Using elements such as wind, water, smoke and special lighting effects, the larger-than-life experience brings the film's main characters, Emmet and Wyldstyle, back together with their friends for another awesome adventure.
And right now you can enter to win an invite to the Premiere of The LEGO® Movie™ 4D A New Adventure at LEGOLAND® California Resort!  The video contest is a chance to share your child experiencing a new adventure for the opportunity to join Emmet, Wyldstyle, Benny, Unikitty and MetalBeard on their new.  Learn how to enter the contest on Facebook and Twitter here.
Then we have LEGO NINJAGO – The Ride!  It will feature technology never before seen at any other theme park in the world.  While on the ride, the cutting-edge technology enables you to control the outcome of your adventure with hand gestures, 3D imagery and high-tech sensors that blast animated fireballs, lightning, shockwaves and ice as you master your skills before heading into battle.  Collect points for your training and battle efforts throughout the ride. 4D effects such as heat, smoke and wind are also incorporated throughout the adventure, giving you the ultimate interactive experience.
So there you have it…two new rides to explore at LEGOLAND in 2016!
See you there!
Jilleen