What do you when you have a few errands to run and know that your kids are not in the mood to join you? How about when you want to go on a spur-of-the moment date with your spouse, but forgot to line up childcare? Or what if someone like great aunt Betsy drops in unexpectedly and wants to take you to lunch with no kids, of course? Normally when these situations arise, I panic. I have a few family members and friends I can call up last minute to help me out, but I don't like to reply upon them too much. They have their own lives and are just as busy as me.
KidsPark Childcare Facilities Are Nationwide
From example, last Saturday, after my family and I went minature golfing, my husband and I wanted to go out for dinner – but without the kids! Then my husband reminded me about KidsPark in Corona! At Kidspark, I could drop of my kids for a few hours of childcare with no reservations. It was as easy as 1…2…3!
I simply called KidsPark to make sure they were open, asked about their pricing and then drove my kids over to be babysat. A few hours later, we picked up our smiley faced kids, and headed on our merry way. The entire process was that easy.
KidsPark provides hourly child care during the day, evenings and on the weekends. In fact, they are open till midnight on Fridays and Saturdays!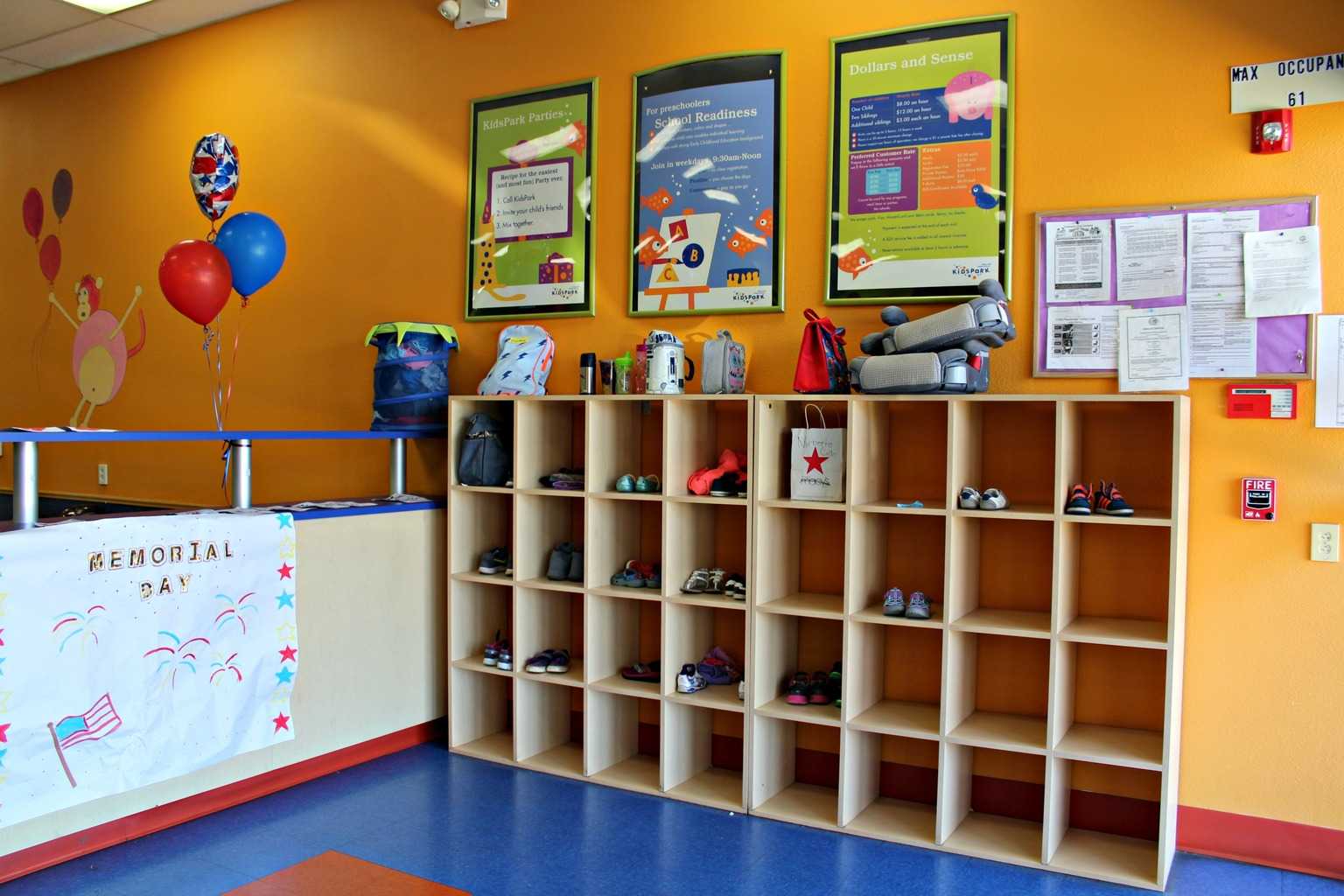 KidsPark Activities & Games For Kids
All KidsPark locations are staffed with early childhood education teachers and no reservations are required. You heard that right…NO RESERVATIONS required! Instead, you simply fill out a little paperwork upon arrival and then be on your way. For food, you can either bring a lunch or dinner for your kids or KidsPark will provide one for an additional fee.
During my children's visit to KidsPark, they played a few games including the XBox, did some cute art and climbed on an indoor play structure called the Mountain of Energy.
How To Find A KidsPark Location In Your Area
KidsPark accepts children ages 2- 11 years old, while a few centers accept children as young as 12 months. They are also the perfect back up solution when your normal child care provider is unavailable or school is closed.
KidsPark motto is "Happy kids. Happy parents." By far, after my husband and I picked up our kids from Kidspark in Corona, our entire family was happy! Mission accomplished.
Click here to see if there is a KidsPark location near you! Good luck!
I was selected for this opportunity as a member of CLEVER and the content and opinions expressed here are all my own.