This shop has been compensated by Collective Bias, Inc. and its advertiser. All opinions are mine alone. #AvengersUnite #CollectiveBias
Can you hear it? Wham! Bam! Pow! Thug! The sounds of MARVEL's The Avengers: Age of Ultron. coming to a store near you! In fact, my son and I just picked up a copy of the new MARVEL's The Avengers: Age of Ultron now available on Blue-Rey/DVD at Walmart yesterday. And guess who got to watch it before he went to bed last night? Yes, Field Trip Boy!
We have been preparing for the release of MARVEL's The Avengers: Age of Ultron for some time now. First, I took Field Trip Boy to Walmart to pick out a MAVEL's The Avengers superhero costume. We saw a wide assortment of them in the costume aisle for a great price. He debated between Spider Man and Captain America for a while, but eventually Captain America won out. Then we strolled over the movie aisle and picked up a copy of the MARVEL's The Avengers: Age of Ultron DVD.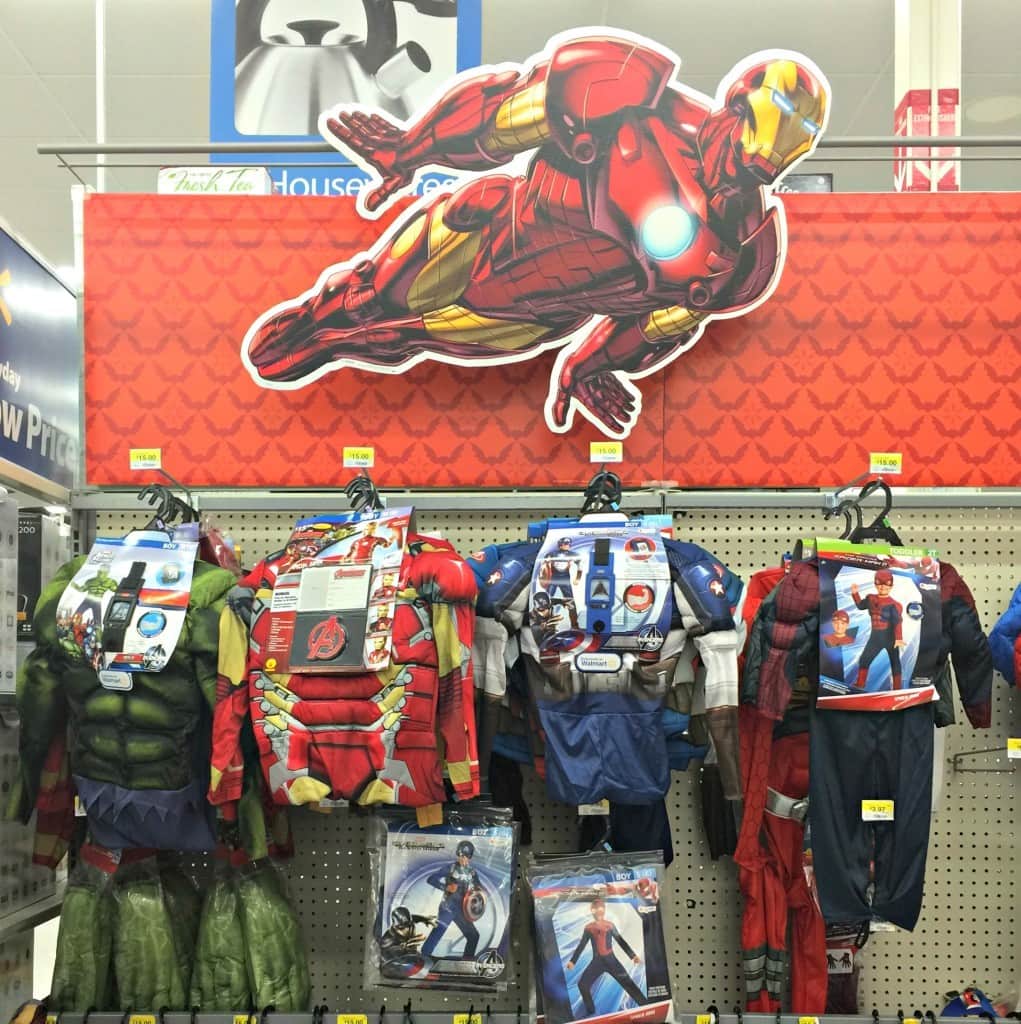 I know I am biased, but I think Field Trip Boy looks pretty cute in this costume! Not only did he wear it during our MARVEL's The Avengers: Age of Ultron viewing party last night, but he also wants to wear it for Halloween. Sure thing son!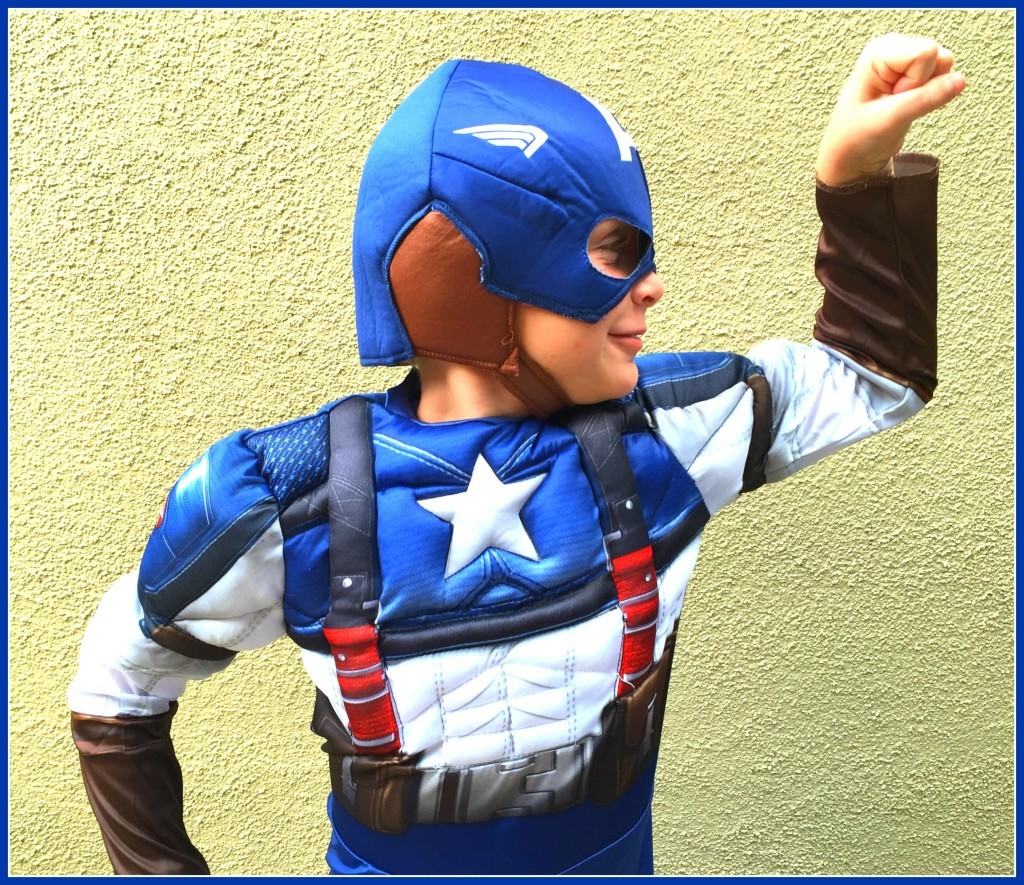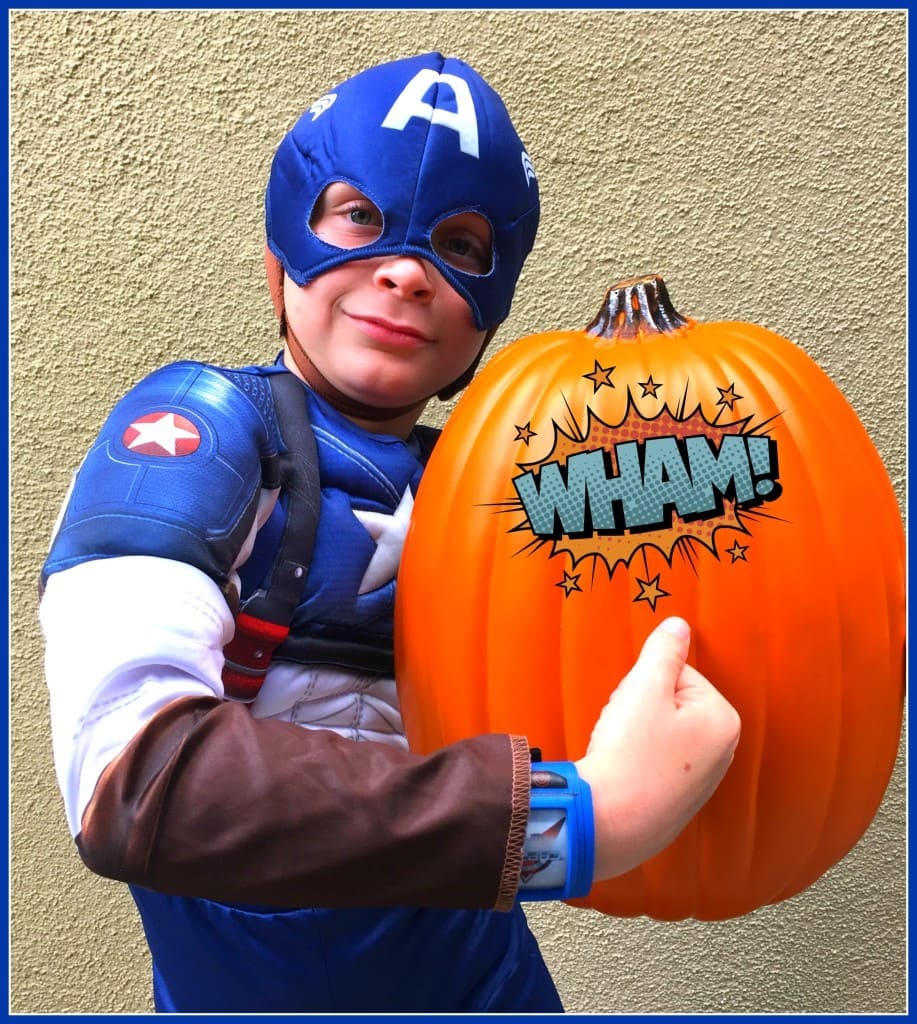 For our viewing party, I also made this cute MARVEL's The Avengers inspired pumpkin. It was very easy to make and all for under $15.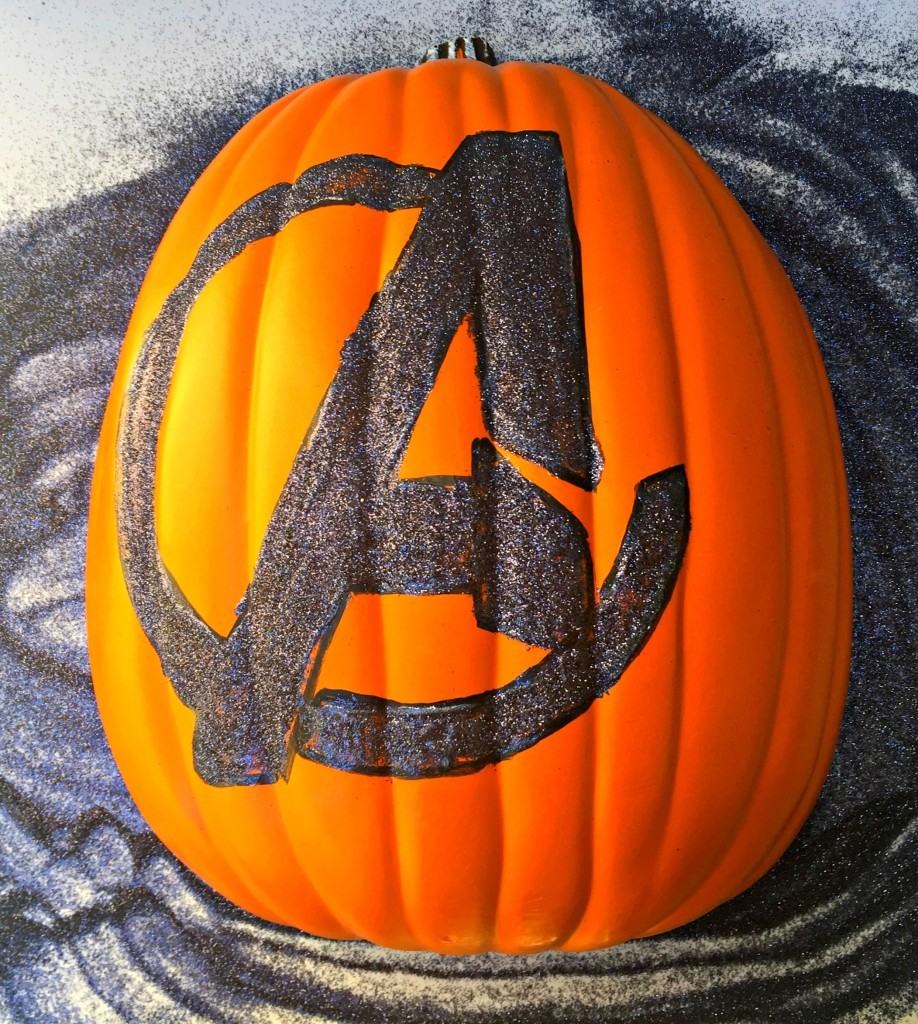 MARVEL's The Avengers Pumpkin Tutorial
You will need the following craft supplies to make this MARVEL's The Avengers inspired pumpkin:
Foam Pumpkin
Mod Podge
Paint Brush
Scissors
MARVEL 's The Avengers logo
Black Glitter
Black Marker
First, you want to download and print a MARVEL The Avengers logo from the internet. There are literally thousands of logos to choose from, but I prefer this one.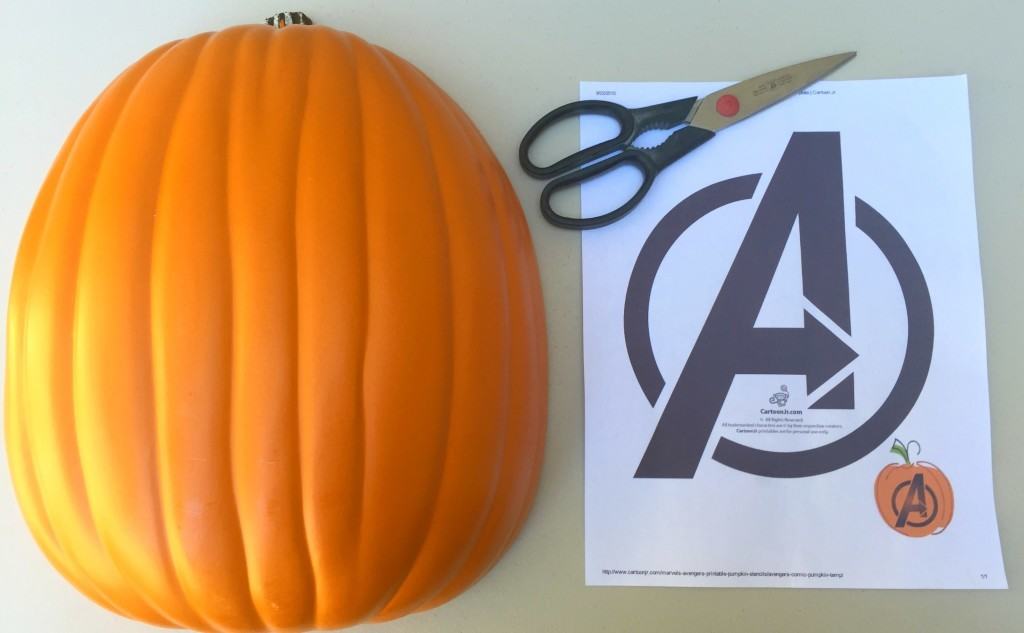 2. Cut out the logo with scissors.
3. Trace the logo on the pumpkin using a dry erase black marker. This way if you make a mistake you can easily wipe off the errors with some water. I had to do this a few times to get my lines right.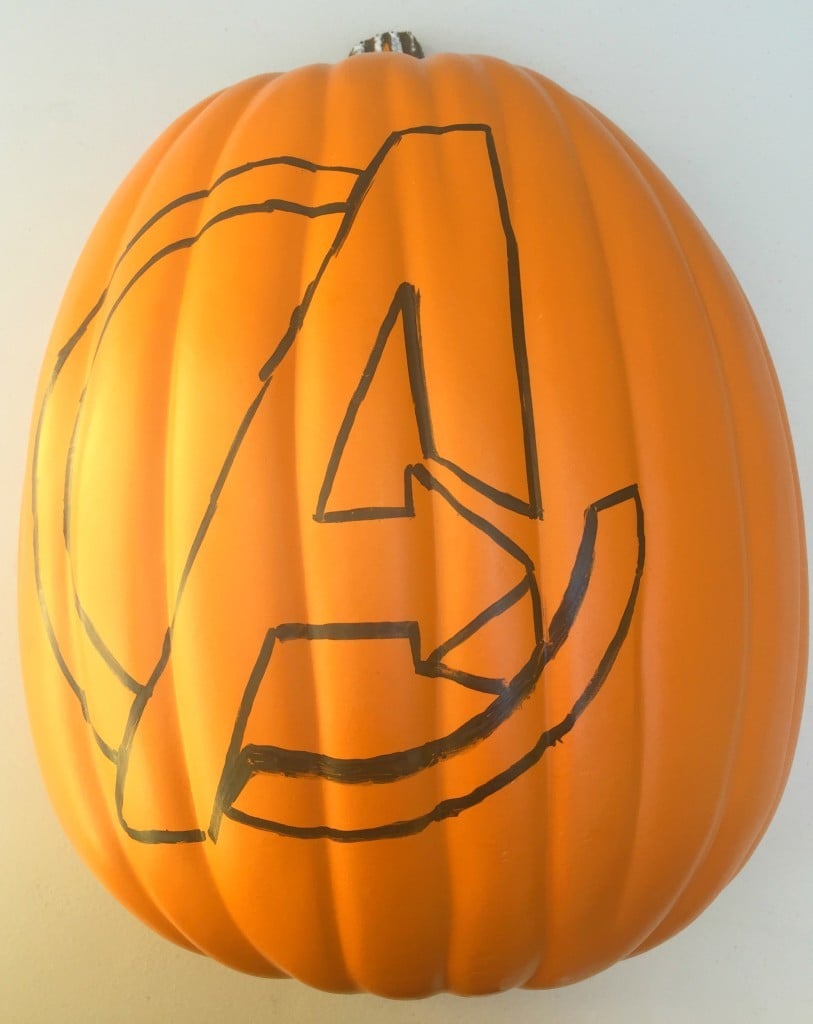 4. Next add Mod Podge inside the lines of the Marvel's The Avengers logo on the pumpkin.
5. After adding the Mod Podge, quickly sprinkle glitter all over the pumpkin. Don't worry about over doing it! The more glitter the better on the pumpkin. You also want to make sure you get the glitter on as fast possible, because the Mod Podge is fast drying.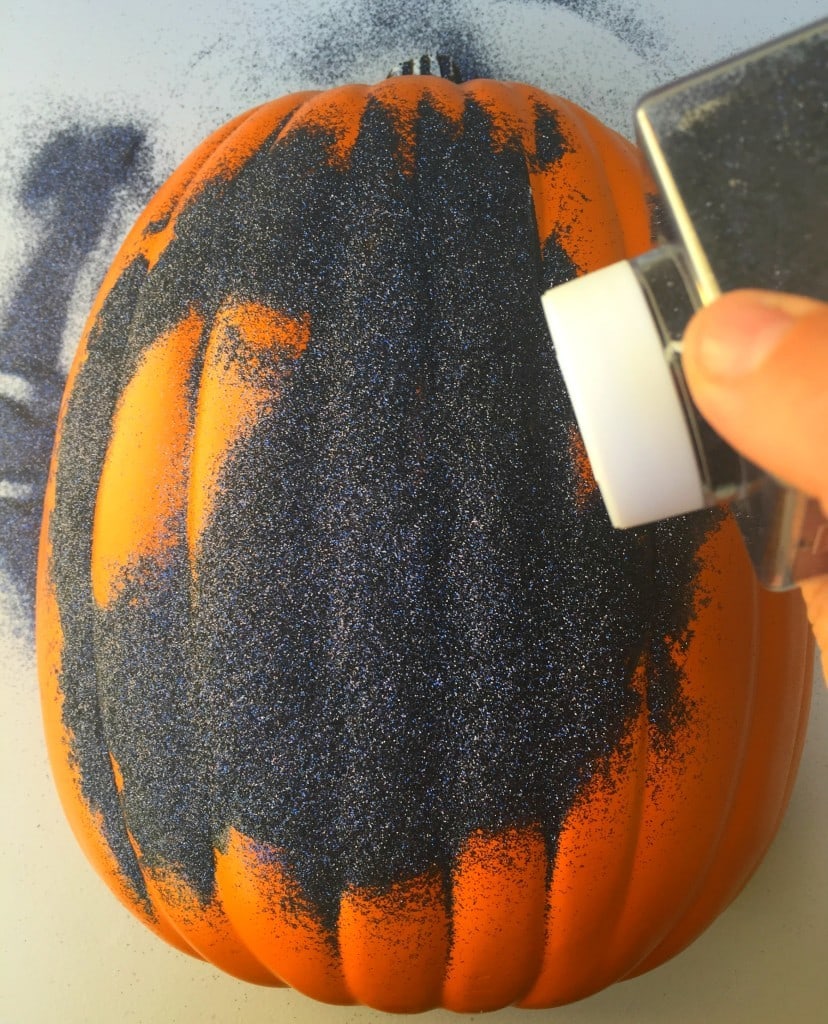 6. Allow the glitter to settle for about 10 minutes and then shake it off. You can also use a small paint brush to wipe off any extra glitter around the edges of the pumpkin. Once the pumpkin is completely dry you can put it out on display for Halloween!
This MARVEL's The Avengers pumpkin craft is fun to do with fans of all ages. So, now that I've shared with you how our family is gearing up for Halloween with the MARVEL's The Avengers: Age of Ultron Blu-Ray/DVD, what are your plans for Halloween this year? Please share with us in the comment section below. I would love to hear about your MARVEL Halloween dress up plans!
Happy Halloween!