Last January, I took my daughter to discover the wonder of the friendly and inquisitive alpacas at The Alpaca Hacienda in Temecula, California! This alpaca farm is what I would consider one of the top 5 hidden gems in the Inland Empire.
The Alpaca Hacienda in Temecula
On our tour of The Alpaca Hacienda, we experienced these captivating animals up close and personal and laughed at their delightful personalities.
After we arrived, we sat down for an entertaining slideshow to learn about alpacas and some of the quirky, interesting things they do.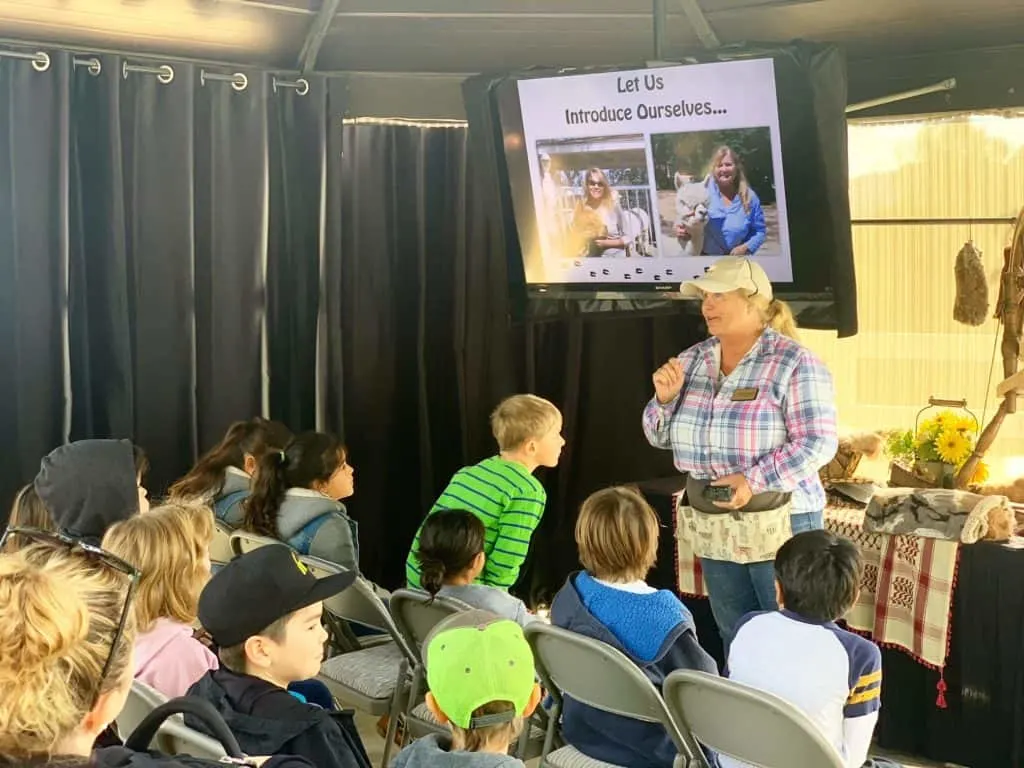 The History of Alpacas
The presenter told us that alpacas are a domesticated member of the camel (camelid) family. The camelid family also includes llamas, guanacos, and vicunas from South America, and the Bactrian and Dromedary camels from Asia and Africa.
It is believed that about 6,000 years ago alpacas were created through selective breeding which was heavily influenced by the vicuna. There are similarities in size, fiber, and dentition (teeth) between the alpaca and the wild vicuna.
Fading into the background for two or three centuries, the alpacas once again gained prominence during the 19th century and Industrial Revolution. Fabric and finished goods like hats, scarves and other clothing were held in high esteem across Europe during this time.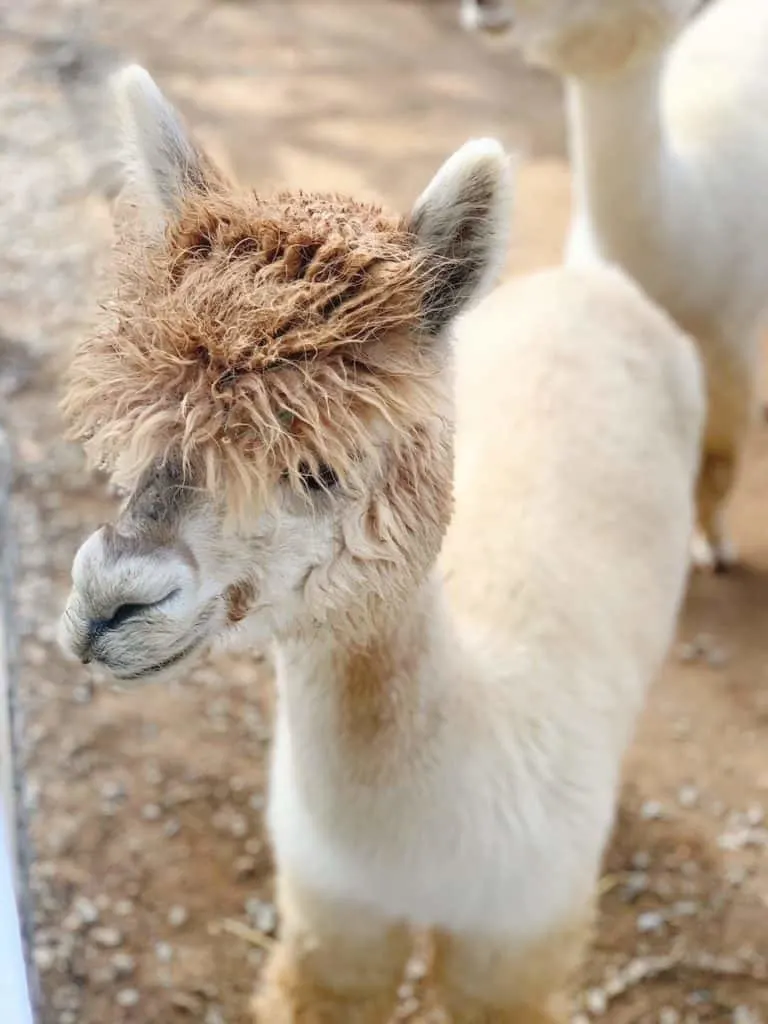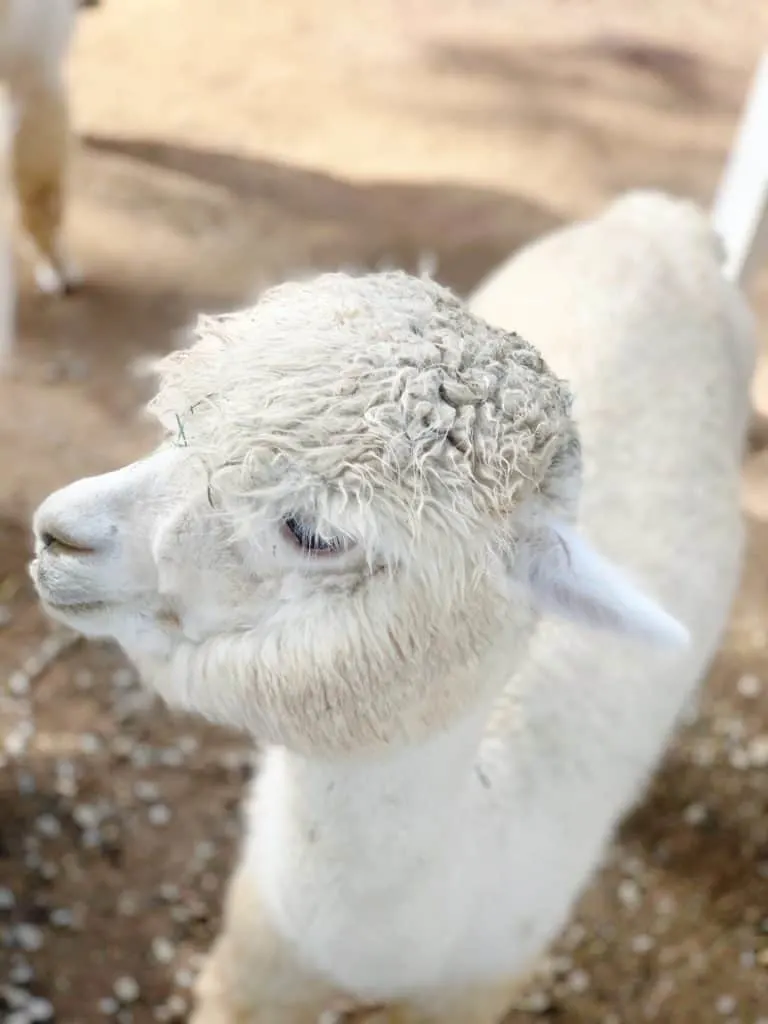 Today, alpaca fiber continues to be prized for its special and unique characteristics by manufacturers, hand spinners and weavers all over the globe.
After our mini-lesson, we had the opportunity to hand feed the alpacas a nutritious treat. This is when the giggles began! It was fun feeding and mingling amongst the Alpacas. Even the little children were not too scared to get up close and personal with the gentle giants.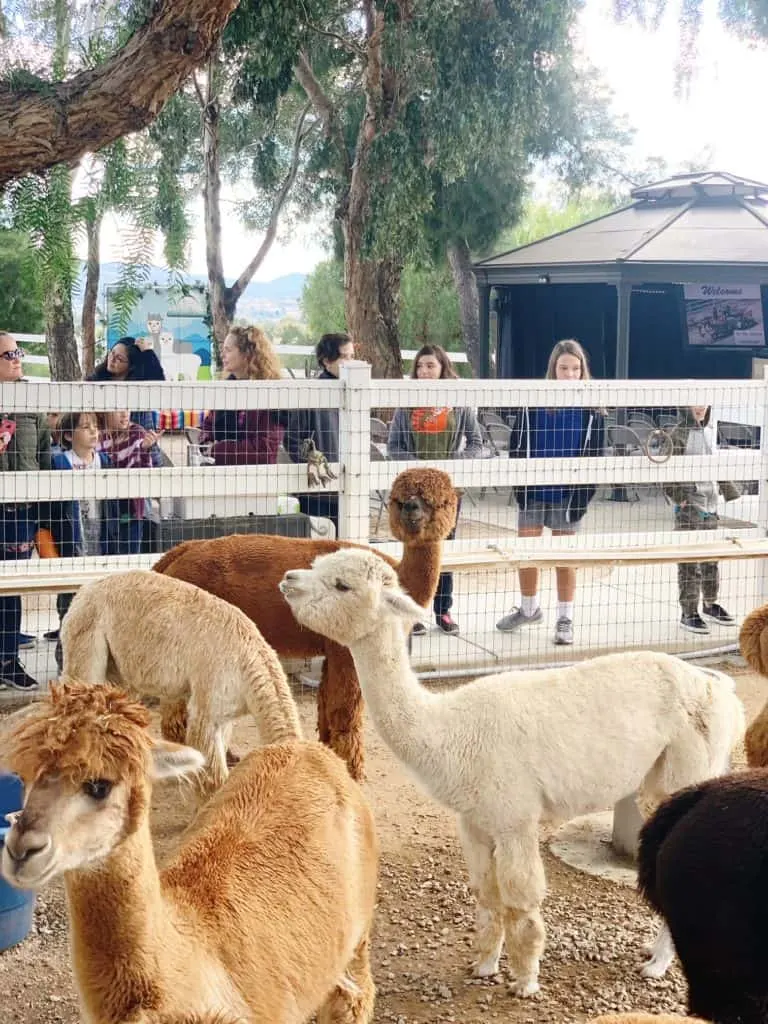 As I was feeding one of the female alpacas, she decided to launch a big old spit wad at me over the fence. As I learned from the caretaker, female alpacas spit when they are not interested in a male alpaca, while both genders spit to keep others away from their food or anything else they may have their eyes on.
Spitting is mostly reserved for other alpacas, but they will also occasionally spit on humans too! Thankfully, a friend of mine caught all of this on video. Lucky me!
The Alpaca Hacienda has many great opportunities for photos and selfies! Our favorite photo consisted of sitting down with the owner's sheep herding dog. He was adorable with his windy, curly mane. He was so well behaved too!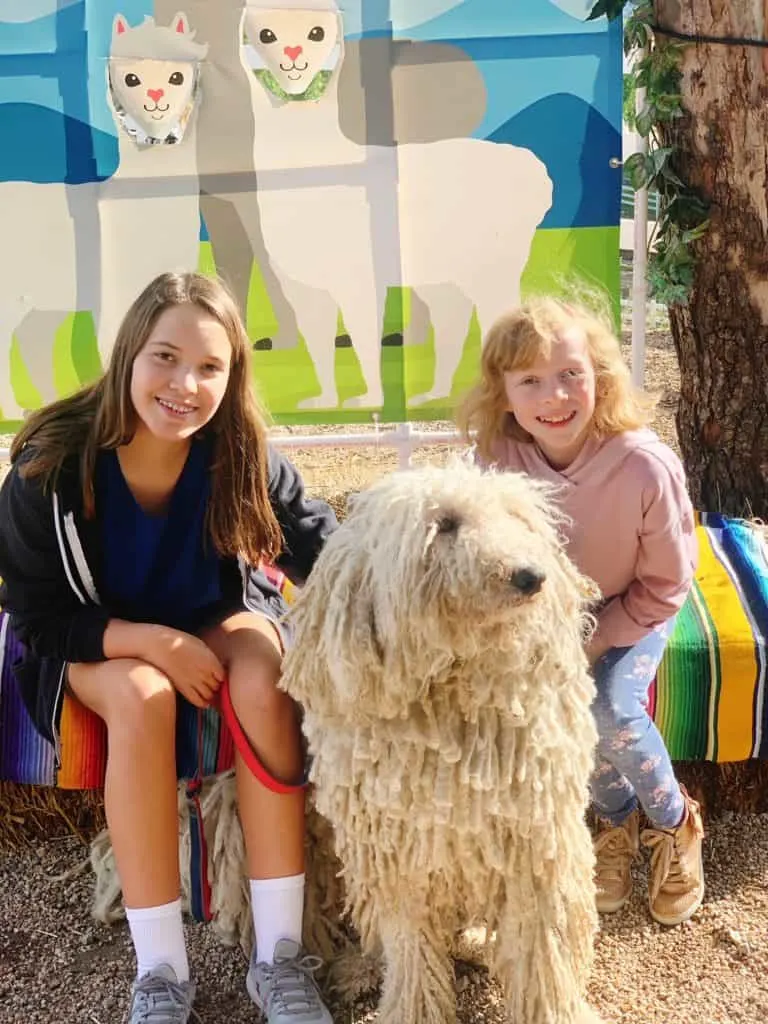 At the end of our tour, we had a chance to visit The Alpaca Hacienda's ranch store where I found many items made from luxurious alpaca fleece such as hats, scarves, and gloves, as well as toys and alpaca-themed items.
The Alpaca Hacienda Tours
The Alpaca Hacienda offers group tours by appointment only, Wednesday – Sunday, for the general public, school groups, homeschool groups and scouting troops.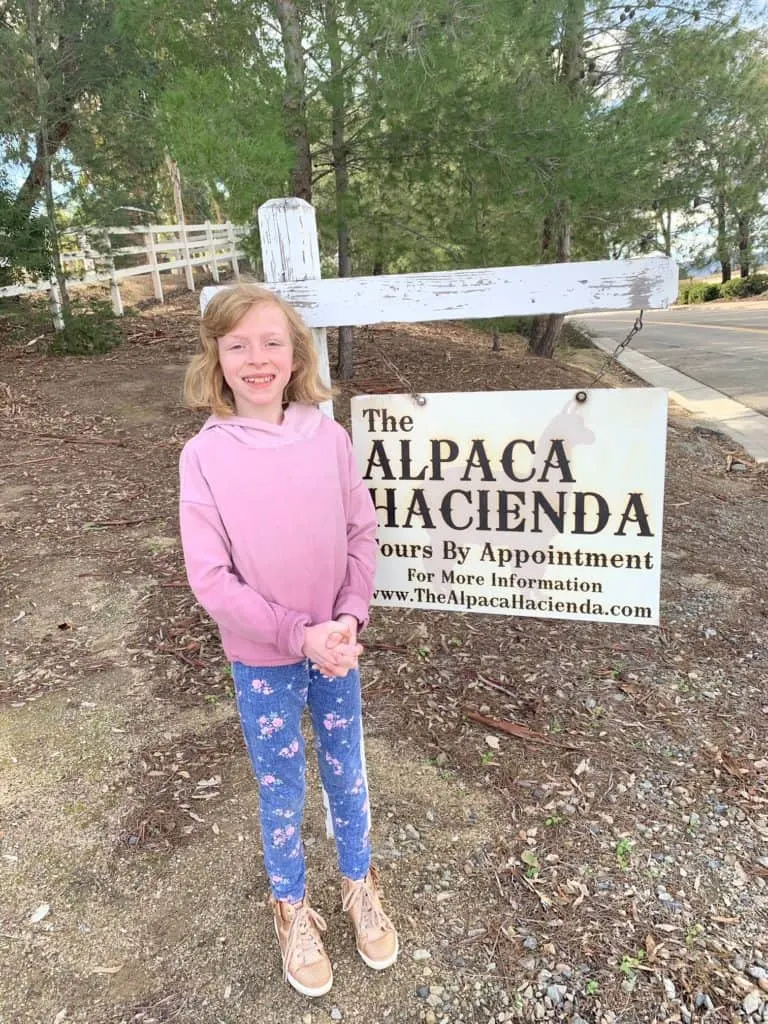 The tour lasts approximately an hour and a half. To learn more about The Alpaca Hacienda, visit www.thealpacahacienda.com or call (951) 440-9021.