This shop is part of a social shopper marketing insight campaign with Weave Made Media® and DreamWorks, but all my opinions are my own. #weavemade #VeggieTalesfun
VeggieTales have been a staple in our home since my children were born. My kids love to watch the silly songs and lovable characters. As a parent, I love the shows for their meaningful lessons and faith-based values.
So when I heard that VeggieTales character-based toys are now available at Walmart, I made a quick jaunt down to my local retailer to pick one up for my son.
My local Walmart had a variety of VeggieTales toys in stock including Larry the Cucumber, Bob the Tomato, Laura Carrot, Junior Asparagus and Petunia Rhubarb. I decided to get Larry the Cucumber for Field Trip Boy since he likes him the most.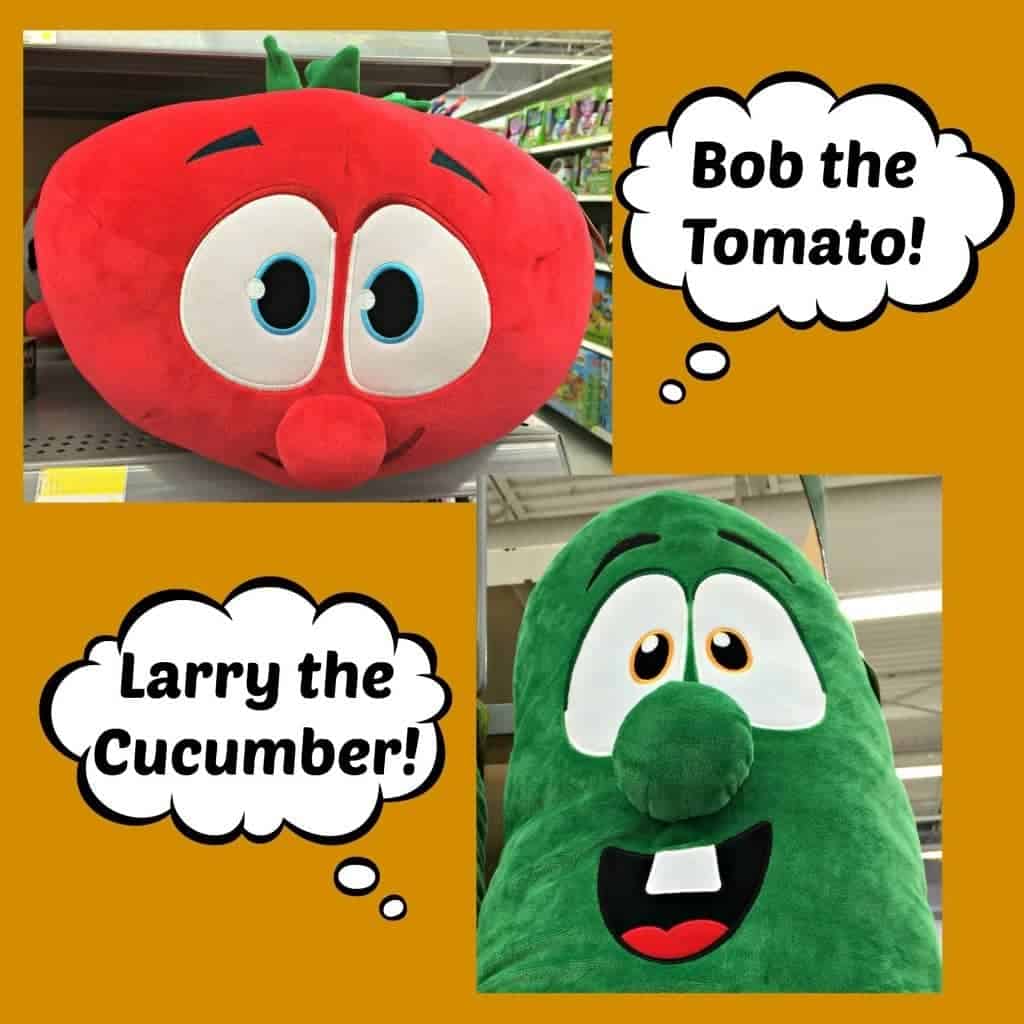 In today's world it seems like there is always a new show or a new toy being marketed to children. However, I don't always agree with the message they are teaching my children.
At home I am constantly having to pre-screen what my children watch on TV, including shows that are supposedly child-friendly. Sometimes I sit back and wonder whatever happen to the 8 pm family hour on television they had when I was a kid!
With VeggieTales I have finally found a show that my kids love and is safe for their little eyes. And better yet? I love it too! The music is catchy and a hoot!
Even more important though is the lifelong lessons taught on the shows. It is comforting to know that when my children watch a VeggieTales show, they are also learning about our own faith-based values such as honesty, integrity and faithfulness.
Furthermore, the shows are a great resource for me as a parent, as I teach my children about God's love and mercy.
After I surprised Field Trip Boy with his new Larry the Cucumber toy, we decided to watch a VeggieTales episode together. Of course he was insistent that Larry the Cucumber join us too!
VeggieTales character-based toys are now available at your local Walmart store!
Does your child have a favorite VeggieTales character? Share with us in the comment section below.