Now that spring is here, my family and I are excited for longer days, fresh flowers and beautiful spring like weather. Along with new seasons, comes new holidays to celebrate with family and friends. So, to kick off this celebratory time of year, check out this list of 10 Beautiful Mother's Day Handprint Crafts that children of all ages can make and create for the important mother figures in their lives.
Mother's Day is the perfect time to show your mom how much you love and appreciate all that she does. Older kids may enjoy cooking breakfast. Younger kids may like making her a handmade card or a craft. A craft that is popular with little ones is handprint art.
From handprint string art to handmade jewelry, the possibilities are endless and make such precious gifts. Therefore, enjoy these making 10 handprint keepsakes for Mother's Day that are sure to be cherished by every mom that receives one!
10 Beautiful Mother's Day Handprint Crafts
Clay Handprint Jewelry Dish – Crafty Morning
Use your child's hand as the mold and shape to create a homemade jewelry dish for mom this year.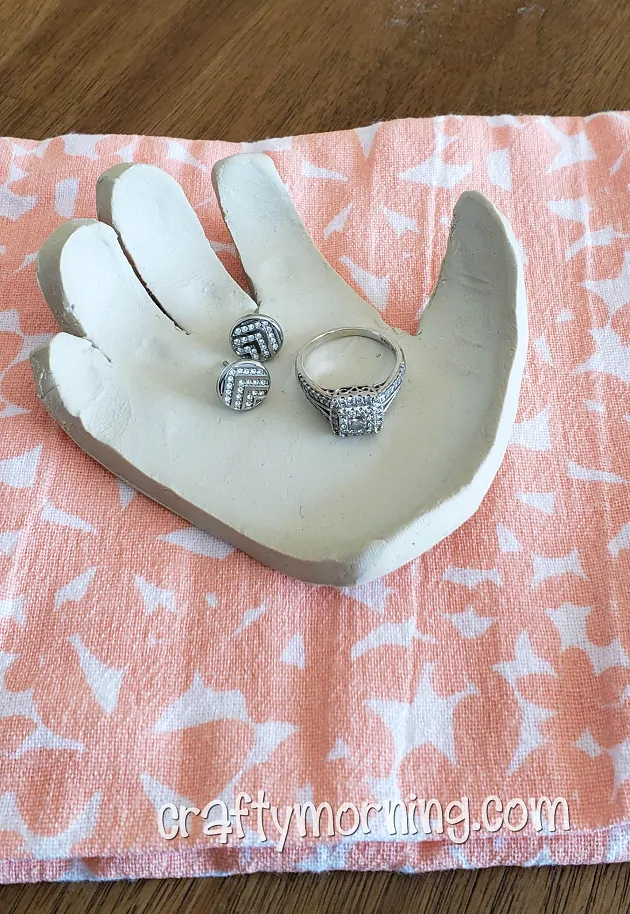 Mothers Day Handprint Art Flowers – Easy Peasy and Fun
Have the kids get mom flowers this year, but add a loving touch to their gift by adding their handprints into the mix!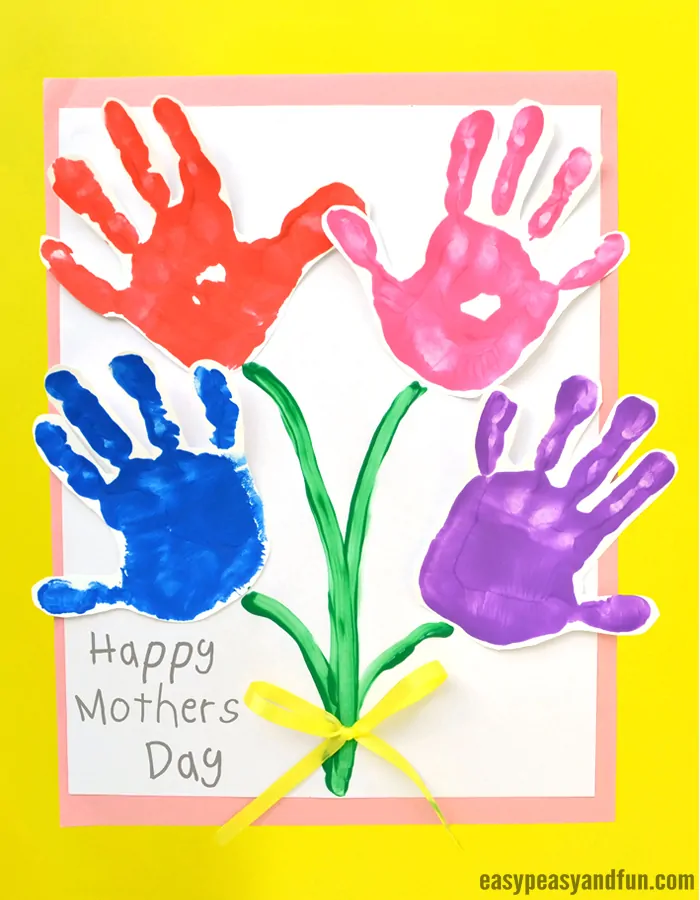 Mothers Day Mason Jar Vase – Christina's Adventures
Buy mom some flowers this year and add a homemade touch by decorating a vase with handprints.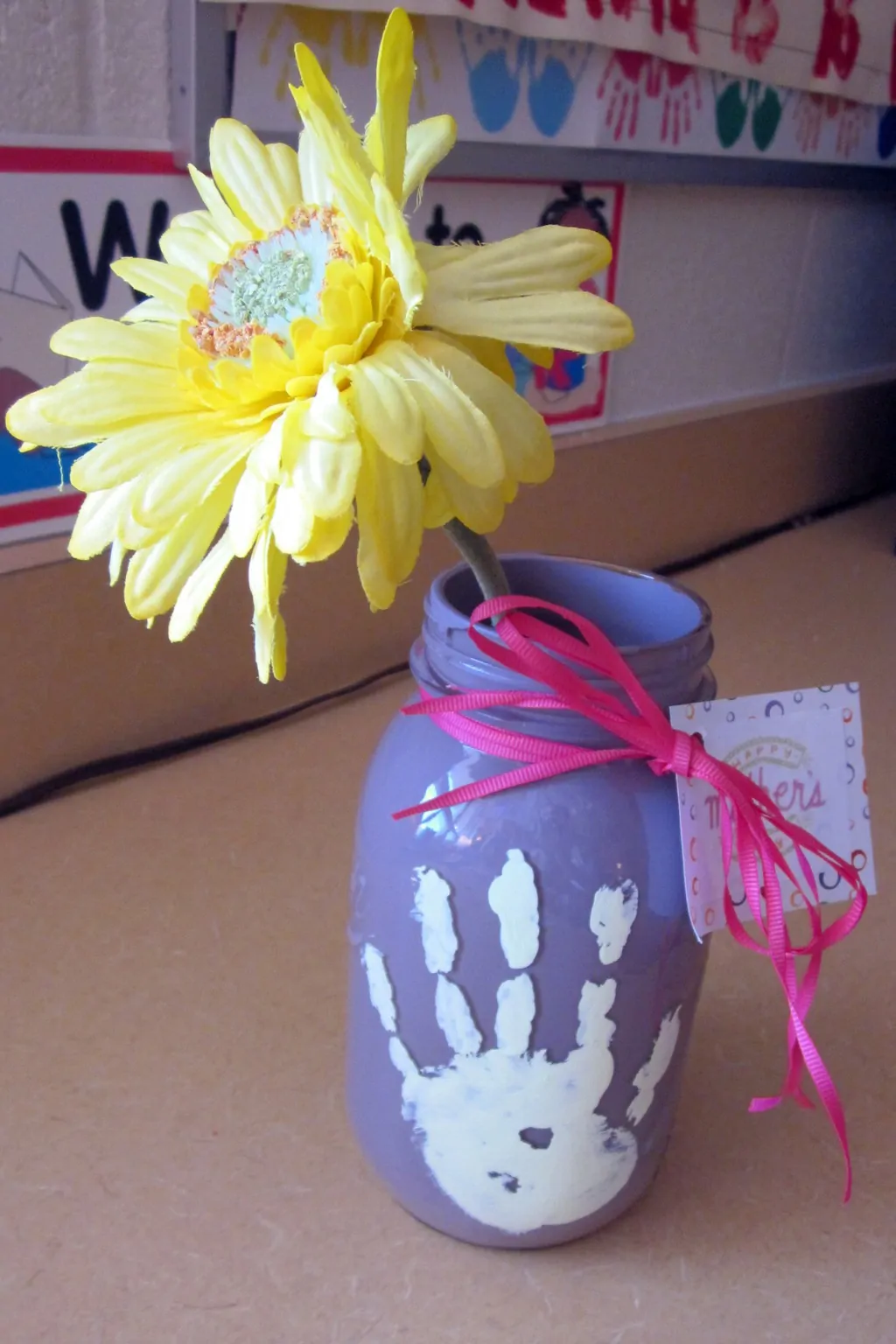 Handprint String Art – One Little Project
Create a homemade card for mom with your little one's handprint in this unique way.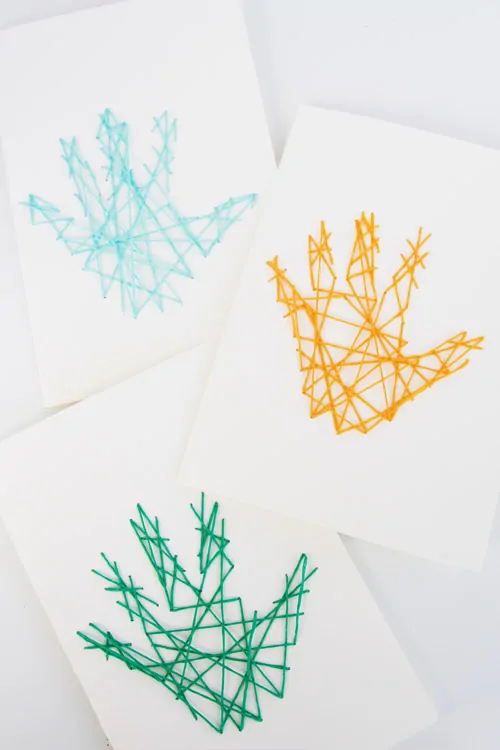 Handprint Mothers Day Card – A Night Owl Blog
Have the kids use a blank piece of paper as their canvas and leave their prints all over it. Then, fold it up into a card and write a loving message for Mothers Day!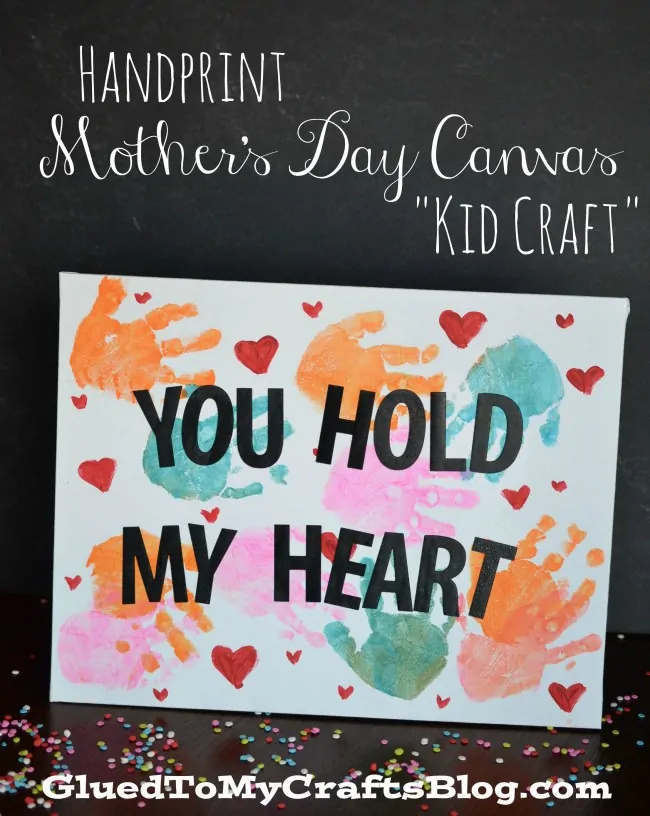 Handprint Pillow – The Country Chic Cottage
Use handprints on a blank canvas again, but this time with pillows instead of paper! This is a gift that you can easily keep around forever!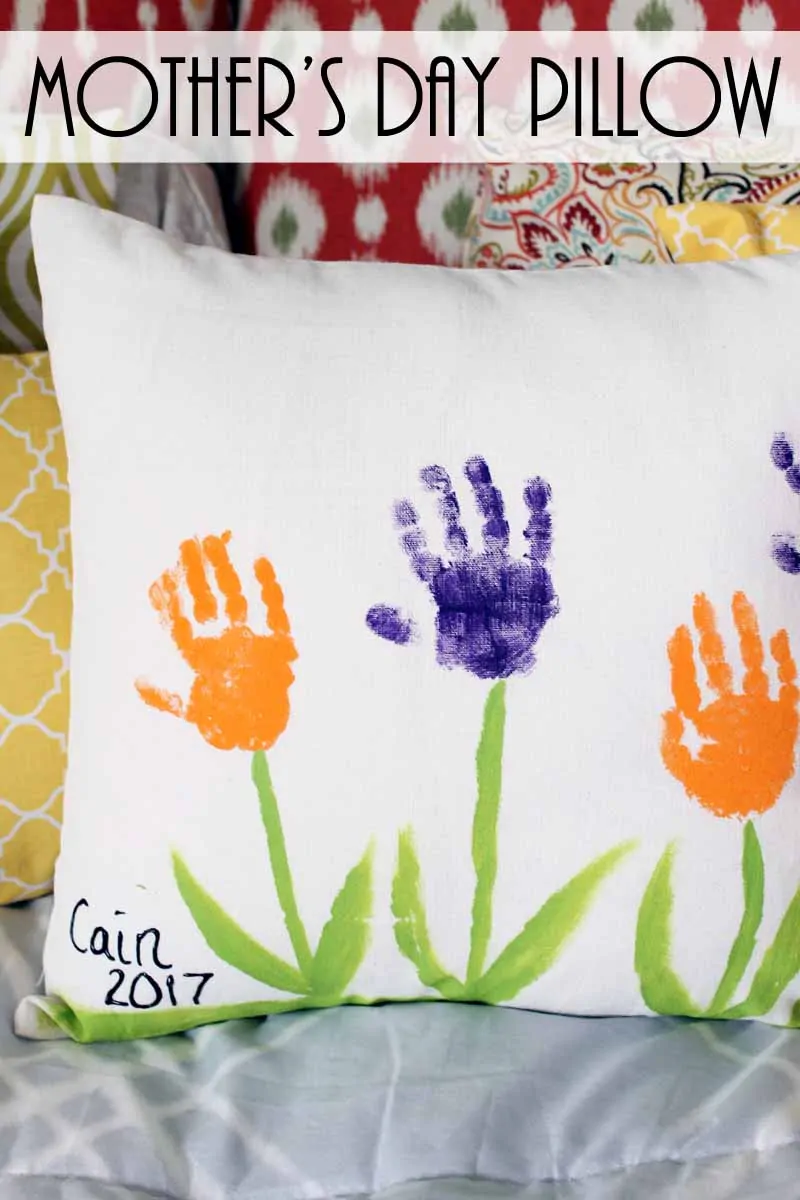 Handprint Suncatcher – And Next Comes L
These are not only fun to make, but so fun to look at too. And they can stay up all summer long, not just during Mothers Day.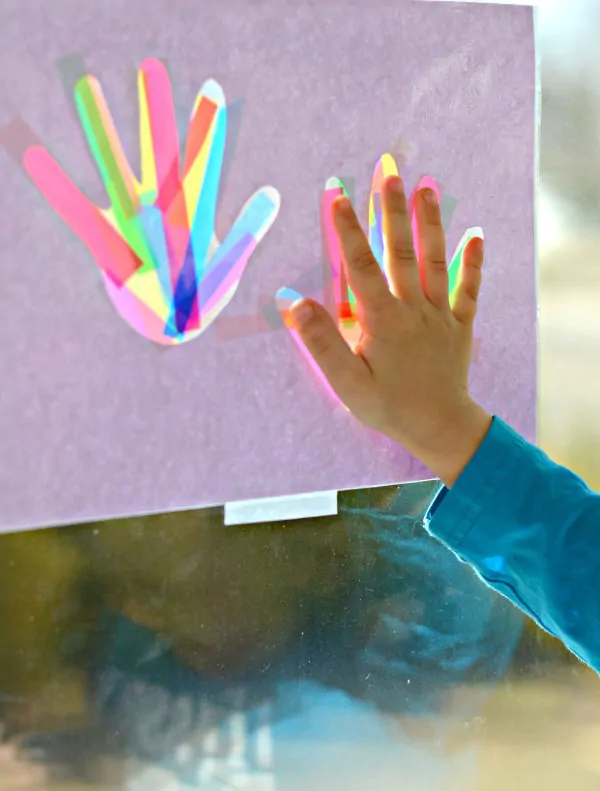 Handprint Potholder Mothers Day Gift – Glued to my Crafts Blog
Leave a loving touch on a plain potholder to gift mom a useful and thoughtful gift this Mothers Day!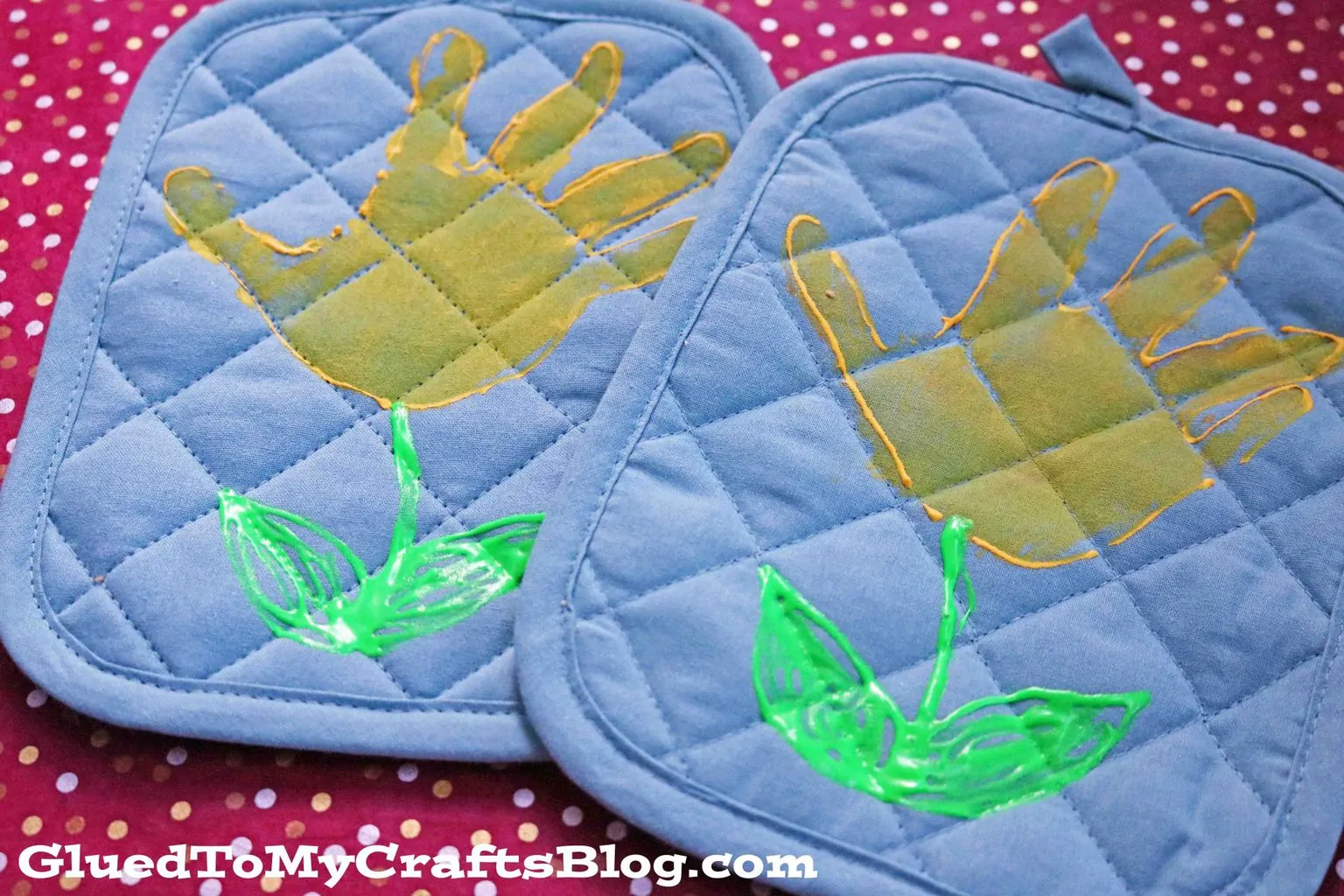 Handprint Tulip Towels for Mother's Day – I Can Teach My Child
Another fun way to use handprints on popular household items!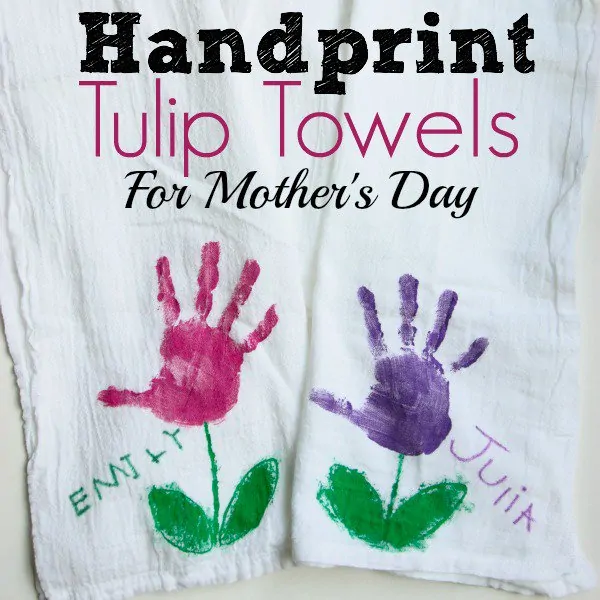 Footprint Flower Pot – The Inspired Home
Another fun way to add a thoughtful touch to the gift of flowers this year.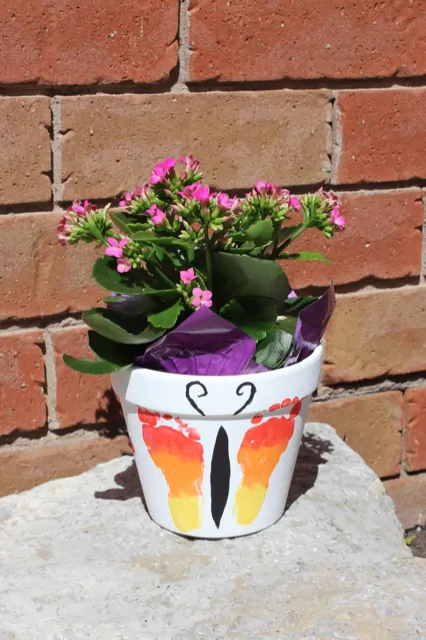 I hope you have enjoyed making one of these adorable Mother's Day crafts as much as I do! And if you're looking for even more kid inspired crafts and activities, be sure to check out the fun posts below. Better yet, if you decide to make any of these gift giving ideas found on our blog – be sure to snap a picture and share it with us on our Facebook page. We look forward to seeing all your creations on social media!
Happy Crafting!
Jilleen