When it comes to teaching STEM concepts, you don't have to go out and buy a lot of materials. Using paper plates to create STEM activities might sound strange, but you can use paper plates to do just about anything STEM related!
Whether you're using them as a fun craft in your unit study or to teach your kids about the sun and earth, there is a paper plate STEM activity that will work for you!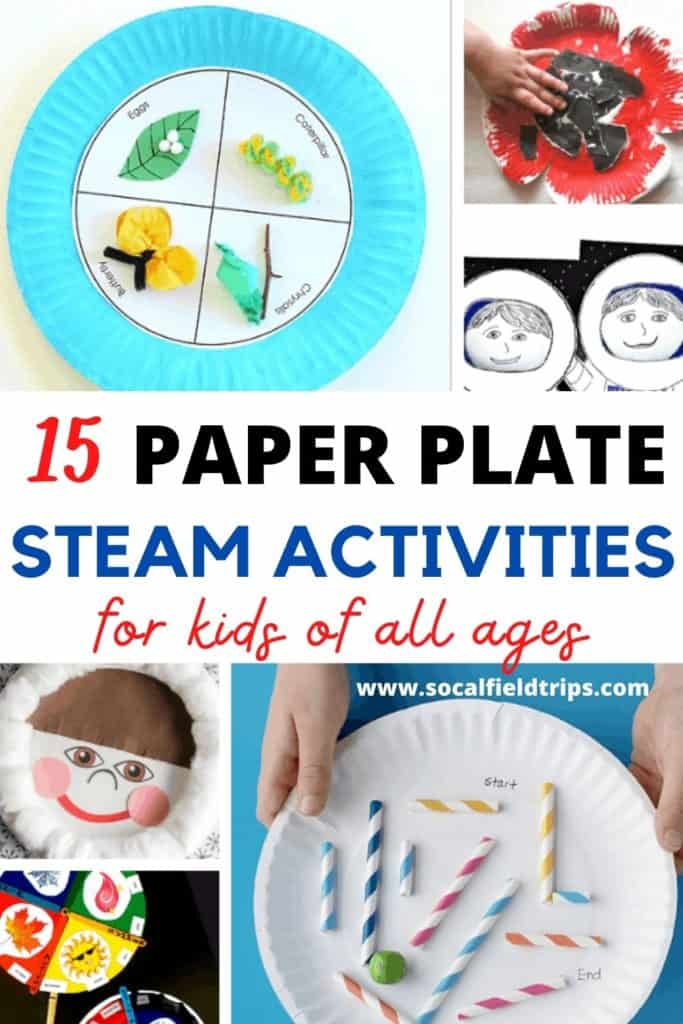 15 Paper Plate STEAM Activities for Kids
All of these STEM activities use paper plates as the base for the activity so that way you can focus on using materials you already on hand to create a fun and engaging activity for kids!
These steam activities also work for any age group, and even toddlers will love crafting with paper plate .
These activities are also great for extended learning or work as a complete lesson plan. So, here are 15 paper plate STEM activities that you can start right away!
Your kids will love this out-of-this-world astronaut craft!
This sun craft is simple, easy, and great for kids of all ages.
Teach your children about the seasons using this season spinner.
Learn about the earth and have some messy fun with this simple earth day craft.
[Read more…]