I partnered with Valvoline Instant Oil Change for this project. All opinions are my own.
I have a long history of cancer in my family. Previously, I shared with you how my grandmother had breast cancer back in the early 90's when there weren't that many treatments options available. It was an especially difficult time to have cancer, but thankfully she overcame it.
Three years ago, my aunt was not so lucky. She died from melanoma at the age of 59. The doctors discovered that she had melanoma on her scalp, a type of skin cancer that multiples quickly if not detected early, and passed away a year later.
Then in 2017, my mom was diagnosed with cancer for the third time. Thankfully, she had wonderful doctors who took her concerns seriously and acted quickly to remove the cancer. After chemo, she has been declared cancer free again.
I consider my grandmother, my mom and my aunt, my heroes! So, in support of these strong female women in my life, I went to my local Valvoline Instant Oil Change (VIOC) to get my oil changed and have a pair of AutoTex PINK Wipers installed on my vehicle.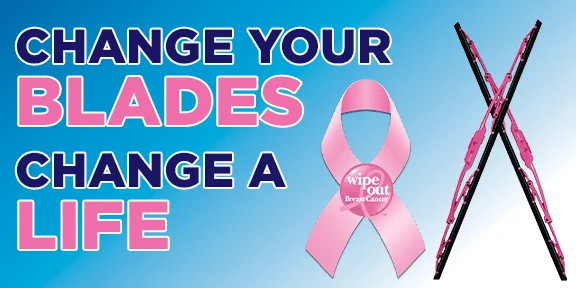 VIOC is a full service 15-minute drive thru oil change with no appointment needed. Throughout the month of October, VIOC is selling AutoTex PINK Wipers in support of Breast Cancer Awareness Month, with all proceeds going to National Breast Cancer Foundation (NBCF).
During my oil change, I was able to relax and listen to the radio while the experts worked on my car. Then a friendly VIOC employee asked me to decide which type of wiper I wanted to put on my car; either full Pink Wipers or Black Wipers with a small pink ribbon.
Don't the wipers look adorable on my silver Hyundai Santa Fe? Even my 9 year old daughter, who's aware of our family's history of breast cancer, commented on how cute they were and was excited to support Breat Cancer Awareness Month alongside her mama.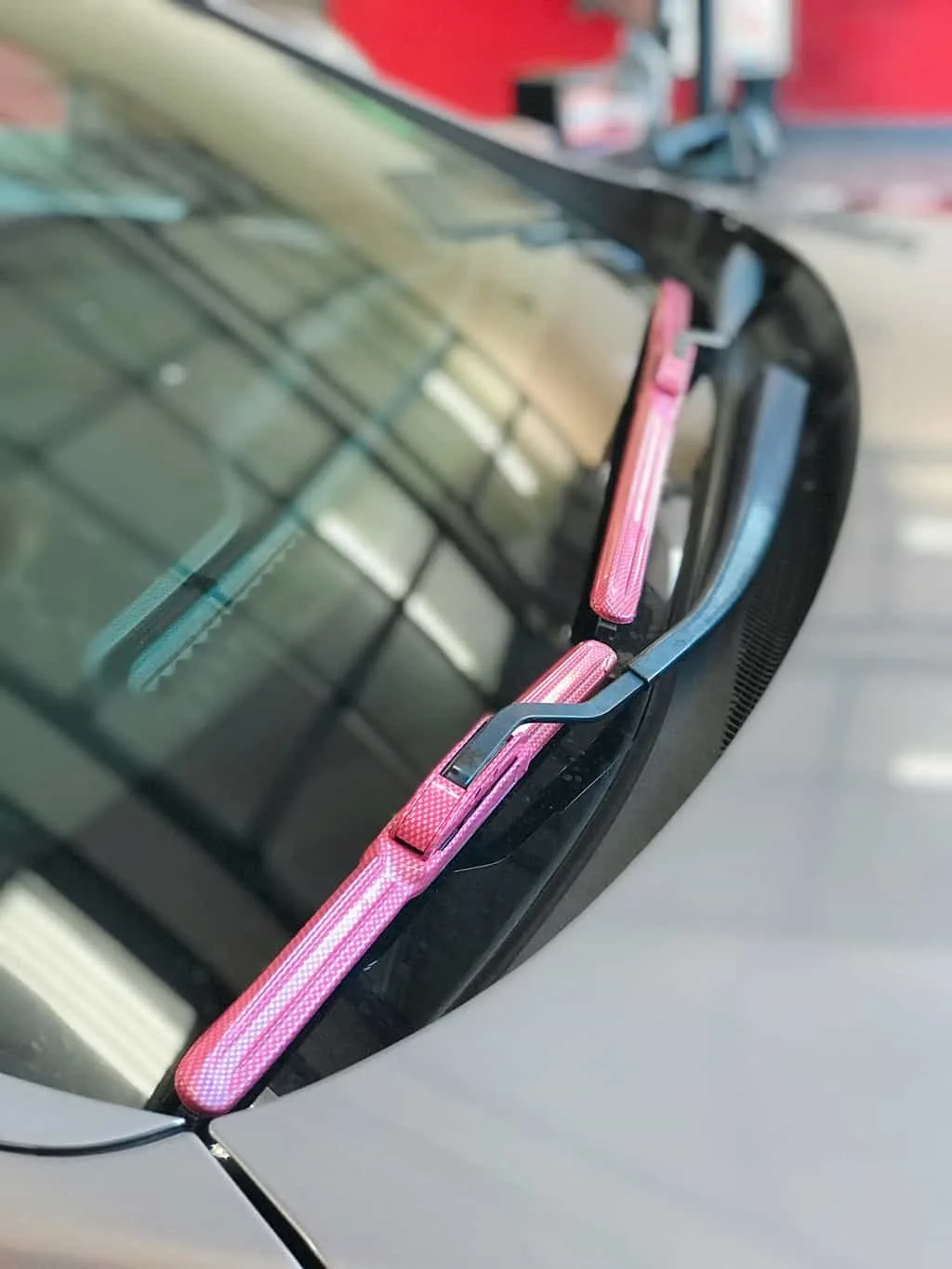 To find a participating VIOC location selling AutoTex PINK Wipers in your area, please visit HERE. You can also download and print out this VIOC discount coupon good towards one oil change. Then after you buy a pair of AutoTex PINK Wipers, I encourage you to enter the Pink My Ride Photo Contest for a chance to win up to a year of free oil changes! Who wouldn't like to save money on car maintenance? I know, I would!
Plus if you visit your local VIOC on September 29, which is also National Mammography Day, VIOC will make a double donation on all wipers sold!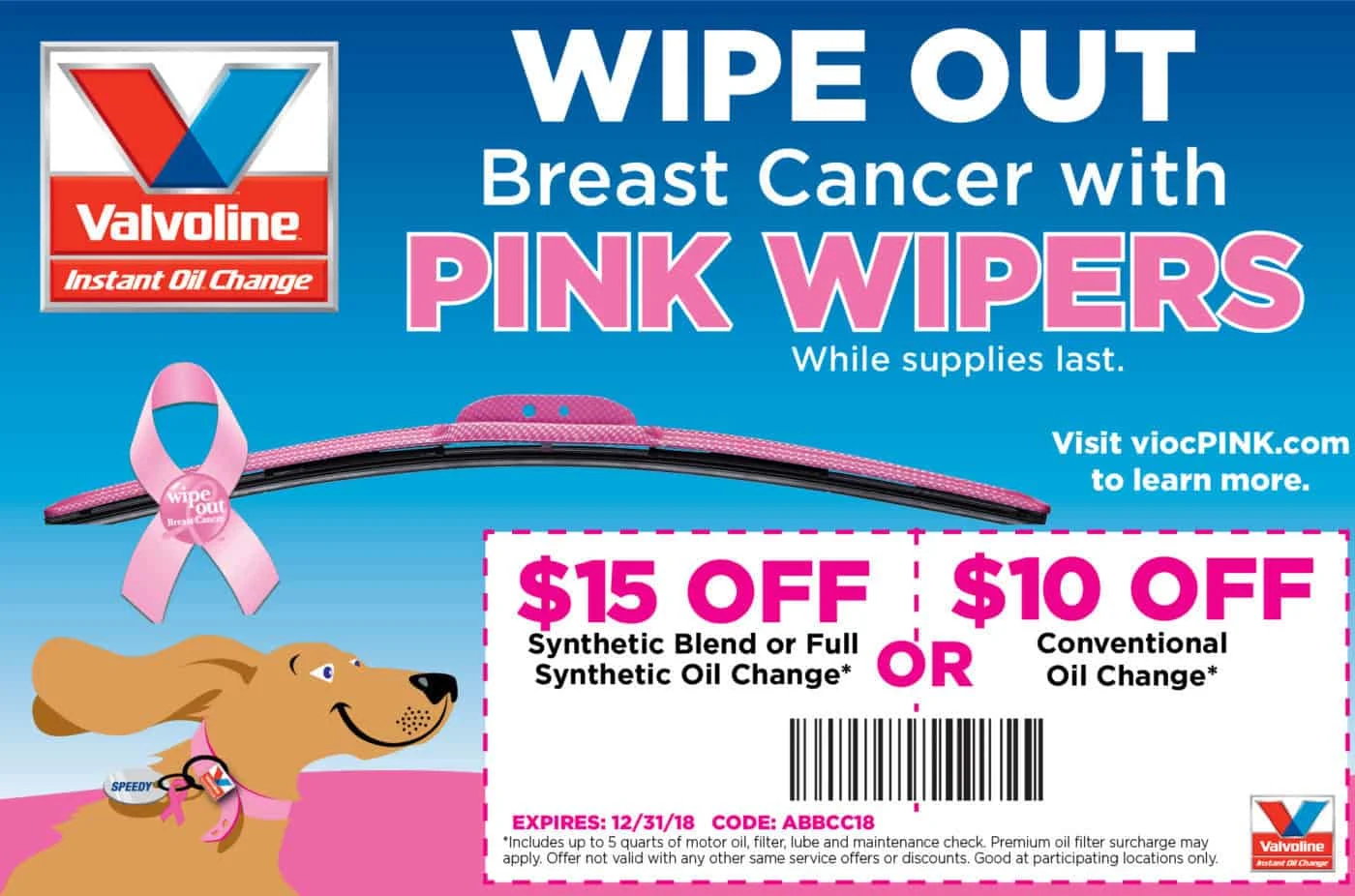 So, join me! Stop by your local Valvoline location in October and together we can support Breast Cancer Awareness Month!