This post is sponsored by Valpak.
It was a warm Sunday morning in September, when I checked in for the Susan G. Komen Orange County's Race for the Cure at Fashion Island in Newport Beach. Since I'm not an early riser, I signed up for the 9:45 am start time. After visiting the registration booth, I put on my Valpak t-shirt, pinned my personal Race For the Cure badge on my back and went to the starting line. At the sound of the bell, I joined over 15,000 breast cancer survivors, supporters and volunteers from all over Orange County in the Susan G. Komen Race for the Cure. In its 27th year, this year's Race called for supporters to "Be More Than Pink"!
A day of hope, celebration and courage, the race brought the local community together to inspire hope for those fighting breast cancer, celebrate survivors and honor those who have lost their battle with the disease. I observed people of all ages, races and ethnicities walking for the cure! Even this cute Shepherd dog got in on the action!
Susan G. Komen Race for the Cure in Orange County
The ultimate goal of the Susan G. Komen Race for the Cure is to help reduce the current number of breast cancer deaths by 50% in the U.S. by 2026. I am all for supporting such a worthy cause! As announced during the race, funds raised from this year's Susan G. Komen Race for the Cure will go towards the following needs.
research
Better detect, prevent and treat all breast cancers, especially deadly metastatic breast cancer
Increase access to and participation in innovative clinical trials
Fund the next generation of breast cancer researchers
care
Improve access to quality breast health services by funding patient navigators
Provide underserved patients with low- or no-cost screening, diagnosis and treatment
Eliminate barriers to quality care by supporting lifesaving services like transportation, medication access and child care
community
Eliminate disparities in breast cancer care and outcomes by addressing gaps in access and quality
Offer volunteer opportunities so that individuals and communities can match passion with movement
Provide scientifically accurate information, support and compassion through the Komen Breast Care Helpline
action
Advocate for research funding and access to affordable, high-quality breast health and cancer care services
Provide the public and elected officials with accurate, widely accepted breast cancer information
Gather survivors, those living with metastatic breast cancer, co-survivors and their communities together to honor, support and celebrate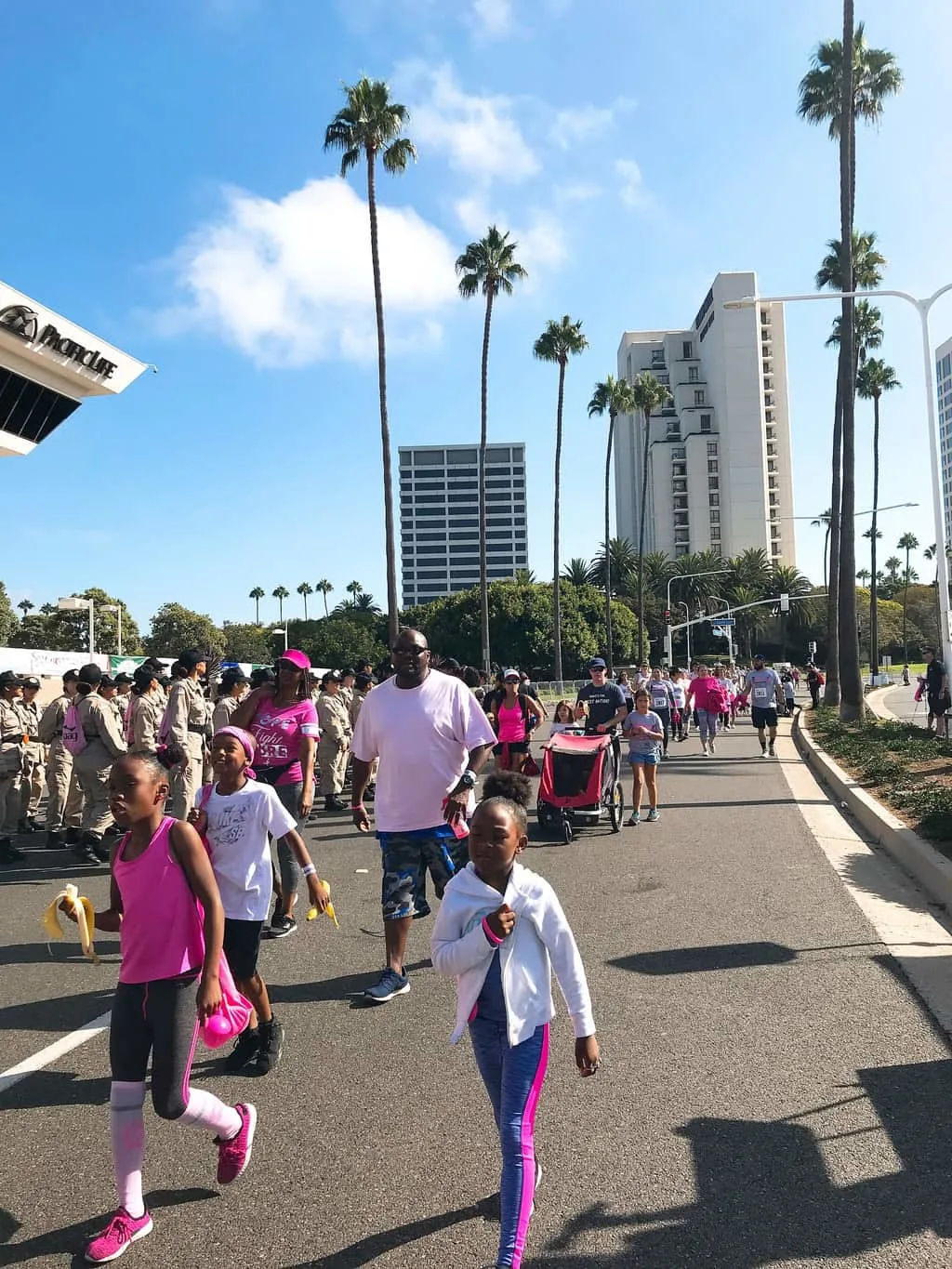 How To Support to the Susan G. Komen Race for the Cure
At the end of the 5K Run/Walk, I was exhausted and ready for a big breakfast. However, more importantly, I was appreciative of the fact that I just helped make a difference in the lives of those living with and fighting against breast cancer. Thanks again to Valpak for supporting my efforts.
Good news! There's still time available to make a donation to the Susan G. Komen Race for the Cure! In 2018, the iconic Valpak Blue Envelope will go pink in support of Komen's mission to save lives and end breast cancer. Together, Valpak and Komen are dedicated to making a difference by harnessing their collective involvement in communities across North America to do more by taking action toward finding a cure for breast cancer.
Your involvement, no matter how large or small, will help reach their vision of a world where no one dies of breast cancer. To learn more and make a donation of your choosing, pleaes visit HERE.
Happy Trails!
Jilleen