Winter break was quite the adventure for my family. We traveled from Southern California to Northern California to spend quality time with my family, including my mom who had not seen her grandkids in over a year. Due to health problems, 2018 was a very difficult year for her. However, thanks to modern medicine and a whole lot of prayer, my mom made a full recovery and we decided to celebrate her renewed health over the holidays.
The trip up north see my mom was made possible thanks to the all new 2019 Mitsubishi Outlander Sport. With ample cargo space, comfortable seating, automatic climate control and more, we had everything we needed for an enjoyable 8 hour road trip to the Bay Area.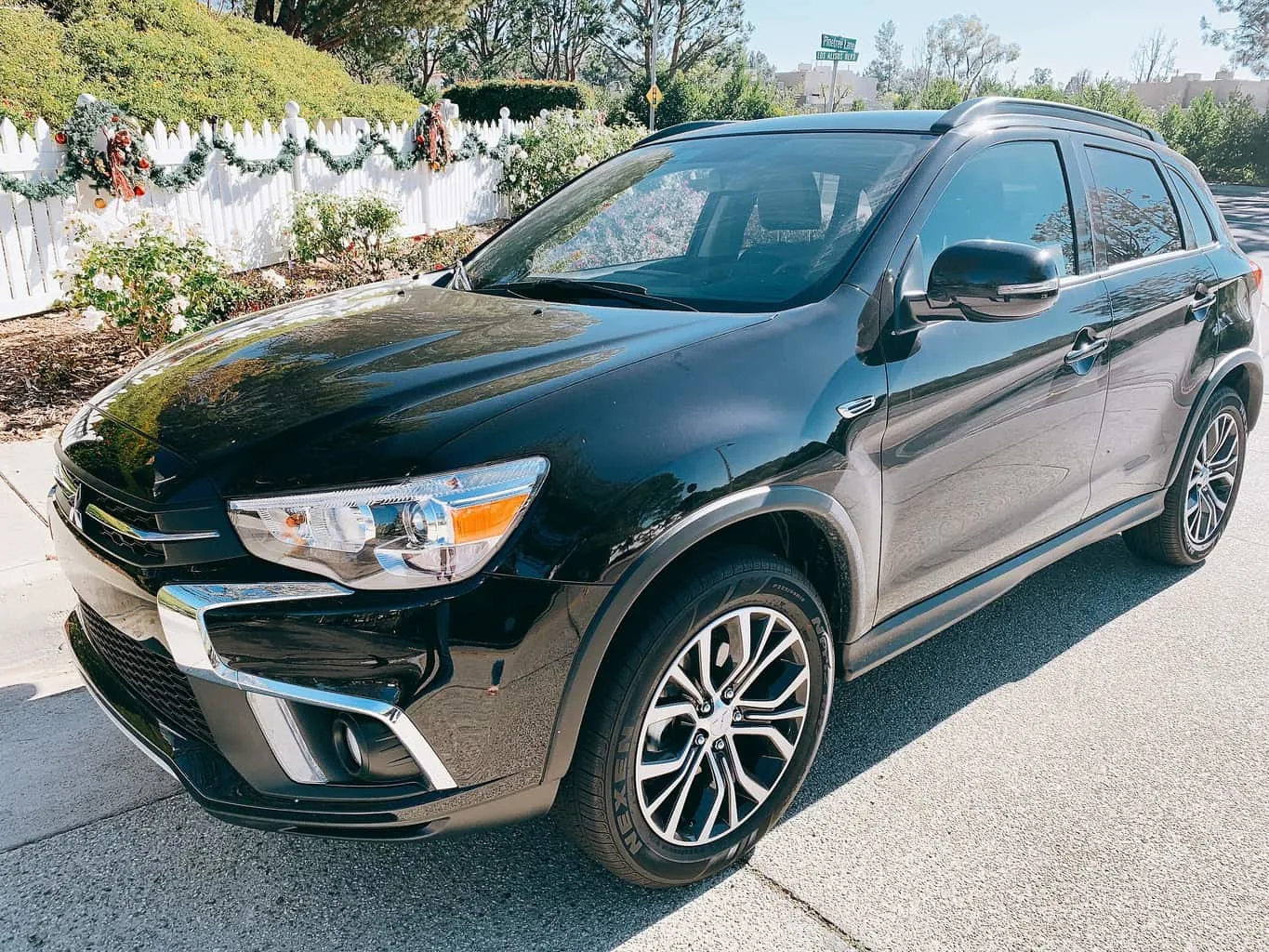 During the drive, my kids relaxed in the back and read a few books while sitting on the soft fabric seats that come standard with the Mitsubishi Outlander Sport. Due to the advanced climate control system that automatically adjusts the fan speed, air source and temperature of the vehicle, I found my kids snoozing in the back as well. The drive was so smooth and comfortable that they slept like babies.
The 2019 Mitsubishi Outlander Sport comes loaded with several high-end safety measures. As the driver, I really appreciated the vehicle's Blind Spot Warning (BSW) and Lane Change Assist (LCA)2 systems that helped me change lanes with accuracy. The two systems worked together to notify me when a vehicle was in, or approaching my blind spot, while driving on the steep, curvy, busy, big-rig-filled mountain route that holds California together. Otherwise known as the Grapevine.
On the LA side of Grapevine it was very foggy and visability was low. That's when the Outlander Sport's Auto High Beam Headlights kicked in and automatically adjusted between the brightness levels depending on the surrounding light. After that, maintaining visibility on the road was easy, because the fog lights beamed through to give me a clearer view of the road ahead.
During a quick pit stop, I used the Outlander Sport's power-folding side mirrors to help me squeeze into a small parking spot at In-n-Out Burger. Then when I went to leave, I used the car's rearview camera system and wide-angle view to guide me. The onboard screen was also useful when backing out of tight spaces.
The inside of the Mitsubishi Outlander Sport is just as nice as the outside. All of our luggage and holiday presents from family and friends fit nicely in the 49.5 cubic feet of cargo space. On the way back from Northern California, I also picked up an extra passenger, my niece, and all of her luggage fit in nicely too.
My kids will agree the best feature of all though is the SiriusXM Satellite Radio, which gives you access to more than 130 commercial-free digital channels offering music, sports, news, talk, comedy and more. For a long road with kids, I recommend the following stations for entertainment purposes: Kids Place Live, Kids Bop and Disney Channel. You can watch my full review of the SiriusXM Satellite Radio on my Instagram stories.
The 2019 Outlander Sport is a compact crossover that combines the versatility to carry people or cargo at an affordable price with an EPA-estimated 30 mpg on the highway / 24 mpg in the city.
For more information about this high quality, family friendly SUV visit mistubichiscars.com.
Happy Travels!
Jilleen