This post may contain affiliate links.
Field Trip Girl's birthday is not until this summer, but I have already decided where I am going to take her to celebrate her special day! I am going to reserve one of the new LEGO® Hotel Friends fully themed rooms at the LEGOLAND® Hotel at the LEGOLAND® California Resort in Carlsbad.
3 Reasons To Book a LEGO Friends Themed Room at the LEGOLAND Hotel
#1 – Your family can discover Heartlake City in a whole new way!
Take an adventure with your family and discover the full joy of LEGO® Friends Heartlake City! On March 10, 2016, guests can begin their LEGOLAND California Resort adventure by spending the night in the newly themed rooms all before heading into the Park to enjoy a day at the LEGO® Friends Heartlake City itself.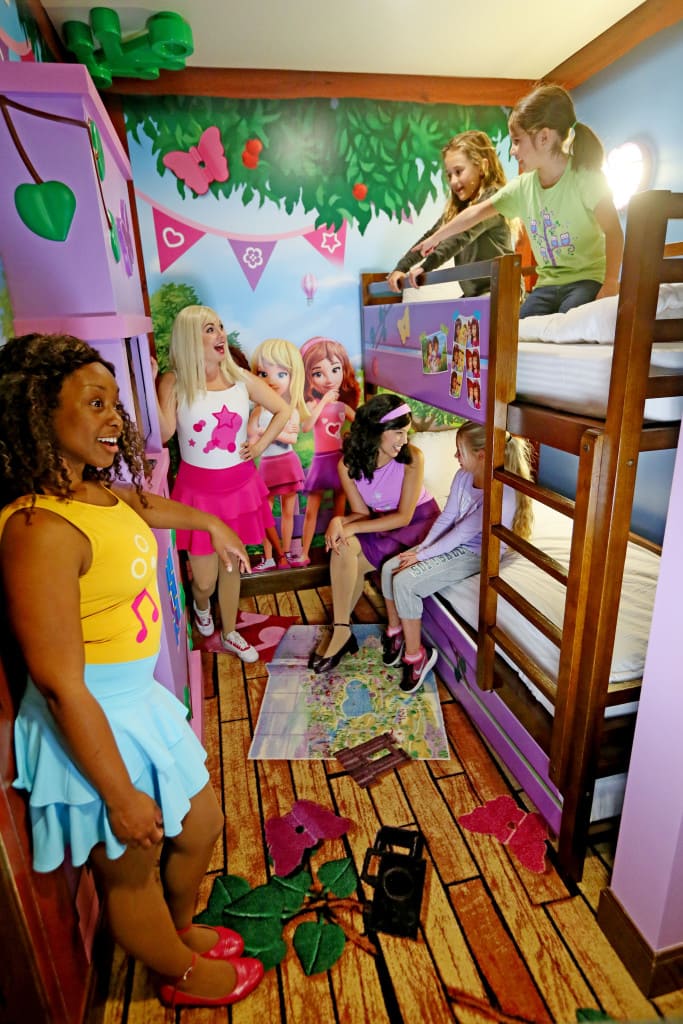 LEGO Friends Heartlake City comes complete with Mia's Riding Camp, a 62 horse and jeep carousel ready to take guests on an adventure, the Heartlake Fountain where children can splash about and the Heartlake Stables ready for LEGO building activities. Your family can sing along with the LEGO Friends on the Friends Forever Stage all before enjoying delicious crêpes at the City Park Crêperie. Now your family can experience the excitement of LEGO® Friends from sun up to sun down!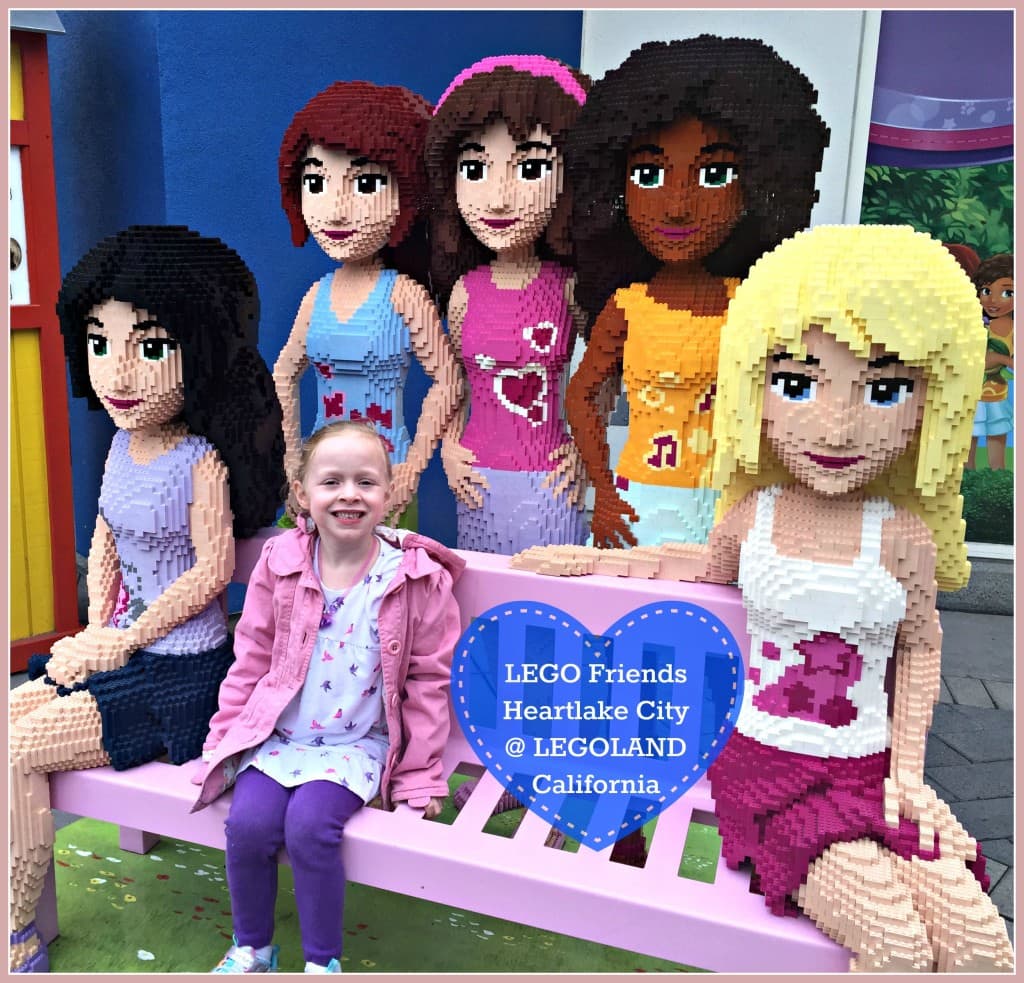 #2 – Your child can spend the night with their favorite LEGO® Friends character!
Filled with 12 LEGO® models inspired by Heartlake City throughout each of the 11 rooms and one suite, your child can spend the night with one or more of their favorite LEGO® Friends characters – Emma, Mia, Andrea, Stephanie and Olivia. As a hotel guest, they will get their own TV, games, bright colored LEGO bricks and a treasure chest hidden just beneath their LEGO themed tree!
Parents can also sleep in style with their own themed version of Heartlake City Stables and families can enjoy getting ready for their day at the Park in Stephanie's Beach House themed restrooms.
#3 – Your child can visit with their favorite LEGO® Friends pet characters!
Your child will recognize Goldie the Bird, Scarlett the Dog and Felix the Cat in LEGO form as they enjoy sleeping in bunk and trundle beds themed as the Friends Tree House. LEGO® Friends love hanging out with their guests in the treetop retreat, playing games and camp out under the stars!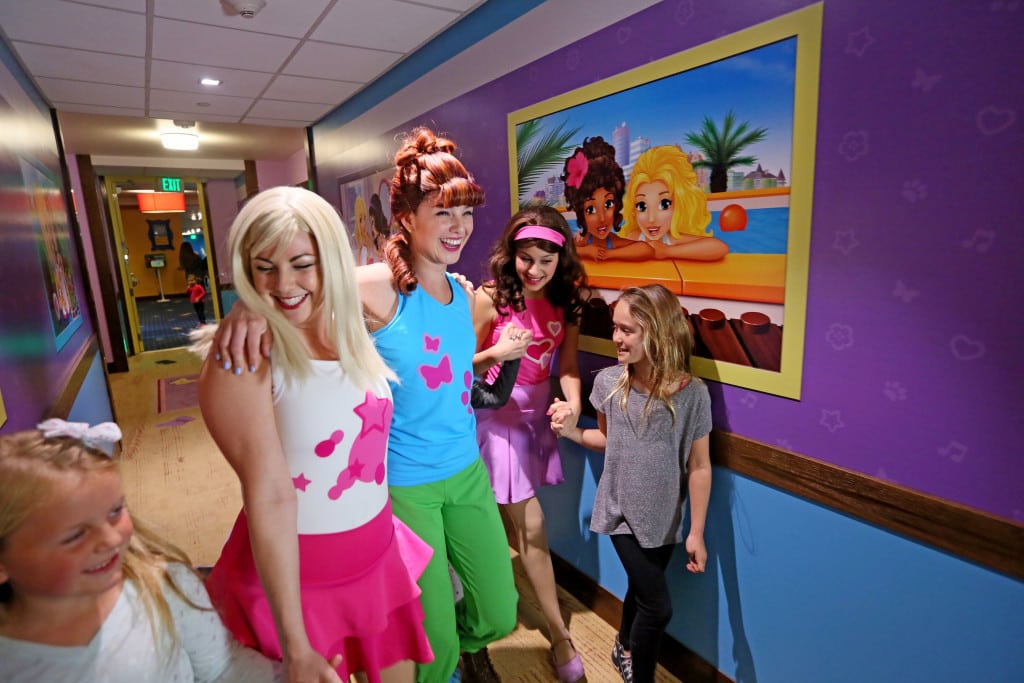 Recently recognized by TripAdvisor as a 2016 Traveler's Choice winner, the LEGO Friends rooms at the LEGOLAND Hotel are available to book now!
Be sure to buy the park-hopper passes as there are three parks to visit and you'll need at least two days to see them all. Better yet, if you plan to visit other destinations in San Diego, I recommend that you get the Go San Diego Card to save even more money!
Plus don't forget to check out the new The LEGO Movie™ 4D A New Adventure now playing at LEGOLAND. It's awesome!
Happy Field Tripping!
Jilleen