Last April, I shared with you 4 Grocery Store Field Trips For Kids in Southern California. In 2015, I also led a field trip for 12 kids and their parents to Bristol Farms in Newport Beach, California. We received an exclusive tour of the store and learned about the inner workings of how a grocery store is run and operated. It was fascinating, even for this mom who has been grocery shopping for her family for years.
Upon arrival, we were kindly greeted by Assistant Store Manager, Suzanne. Suzanne gave us a brief history of Bristol Farms and how the upscale grocery store chain opened its first store location in Rolling Hills Estates, California, in 1982. Their vision of combining the service and food quality of a corner grocer, butcher and baker together was a huge success. Now Bristol Farms operates fifteen stores, twelve in Southern California, and one in San Francisco. The fourteenth and fifteenth stores operate as Lazy Acres Market in Santa Barbara and Long Beach.
The first stop on our tour was a visit to the quick meal counter. Here you can order Chinese food, pizza, sushi, sandwiches and many other items to go.
At this department, each child got to sample a piece of pepperoni pizza. Delicious!
Next, we moved onto my favorite part of the store – the bakery! Cookies, cake, and muffins galore!!! My children were especially enamored with the cherry cheesecake. Thankfully, Mr. SoCal Field Trips wasn't with us or we would have gone home with the Espresso Chocolate Truffle Cake!
At the bakery, the kids received a free sugar cookie from one of the resident bakers.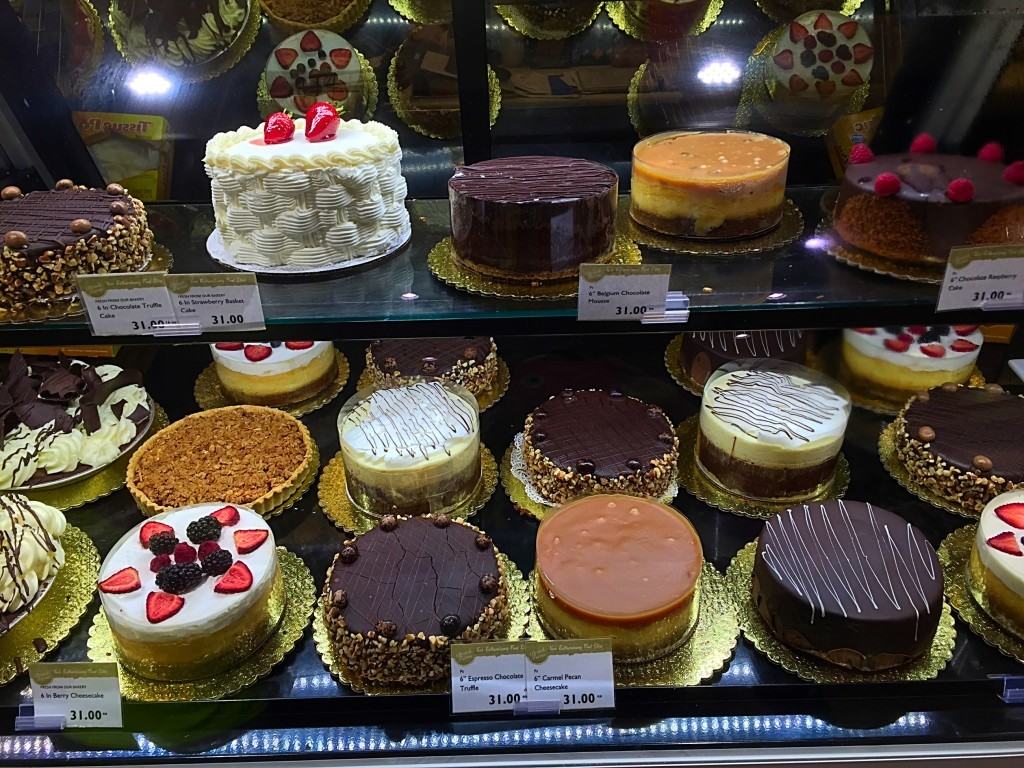 After filling up on pizza and cookies, Suzanne introduced us to one of the butchers in the meat and seafood department. It was interesting to learn that Bristol Farms only serves fresh meat in their stores. They do not have any kind of frozen meat on display whatsoever.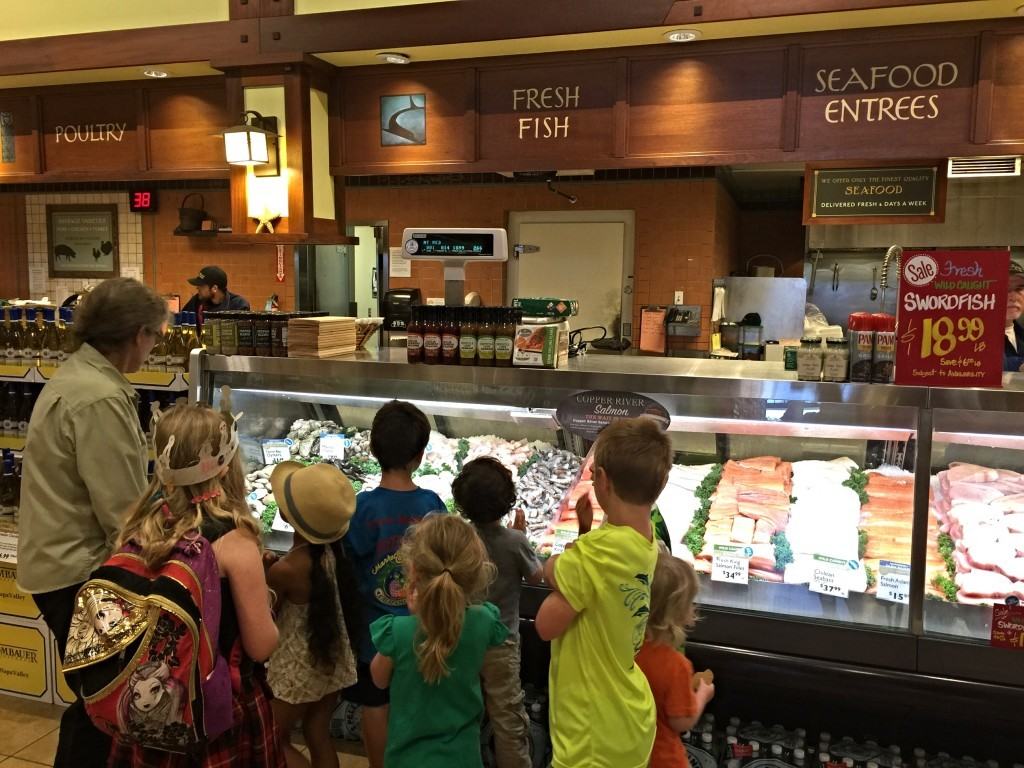 The butcher explained how Bristol Farms' lobsters are sourced from Canada and gain approximately 1 lb per year.
The lobsters already come with rubber bands secured around the claws, because they can easily take off a finger. Another mom and I were joking that the lobsters were delivered to the store by some mystery named "Six Finger Joe"!
Then the butcher let every child hold a live lobster! Field Trip Boy was up for the challenge, but Field Trip Girl respectfully bowed out. I don't blame her. Just look at that thing!
After ruminating over the lobsters, we perused the produce aisle and met the produce department manager. He was a sweet gentleman and gave each child a fresh piece of fruit.
Bristol Farms has some unique produce too. It reminded me of my recent visit to Manassero Farms in Irvine when I attended their Breakfast in the Barn event.
Our final stop on the tour was to the floral department.
Here they had gifts waiting for all of us. A balloon for each child and a flower for each mom. My heart melted as I realized how much effort they had put into our tour. It was extra special!
Bristol Farms went above and beyond anything that we could have imagined. It was top-notch and for that, we are grateful! We hope to come back again soon!
Bristol Farms has 12 Southern California locations including:
Hollywood
Manhattan Beach
Rolling Hills
Santa Monica
South Pasadena
West Hollywood
Westchester
Westwood
Newport Beach
Westlake Village
La Jolla
Palm Desert
Each store offers their own individualized FREE 45 minute tour for kids. The ideal group size is 10 – 15 children. Depending upon the age of your group, older children may hold a lobster while younger children decorate cupcakes.
To learn how to book a tour, please call the local Bristol Farms store in your area and ask to speak with the store manager.
Happy Field Tripping!
Jilleen