Sponsored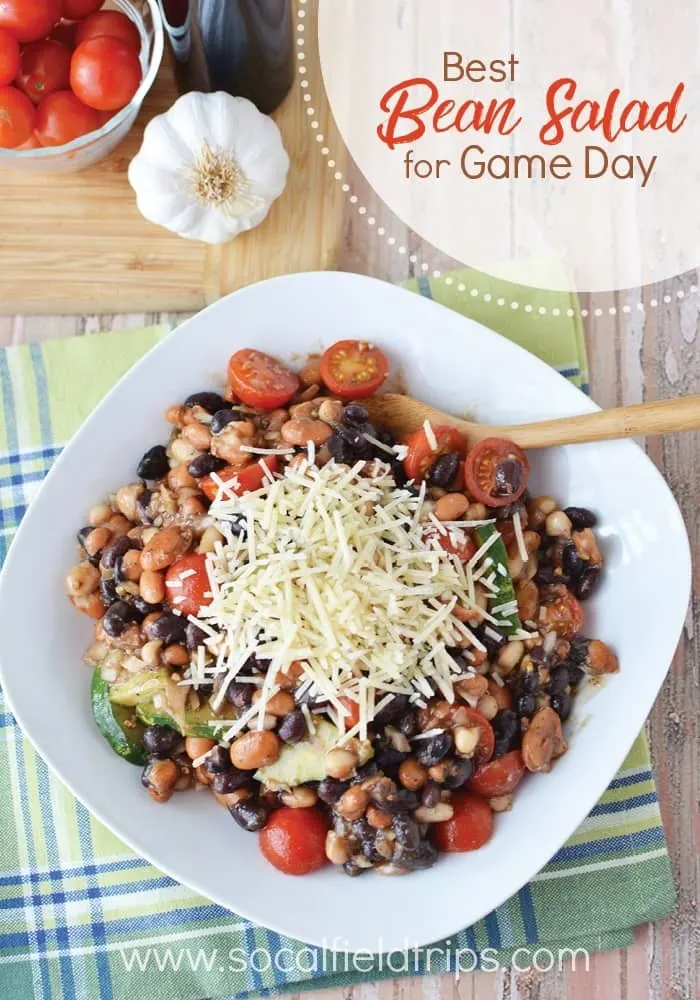 Inviting a few friends over to watch your favorite football team face off is nice, but why not up your game this year, by hosting a bash that guests will be cheering about until next season! Hosting a game day party is actually a lot less work than you think, as long as you plan ahead and shop early.
One of my favorite dishes that I like to make for game day is this Easy Cold Bean Salad.
It's perfect for fall picnics and potlucks too. And even if you're not a football fan, you'll still want to make it. It's that good!
This Easy Mixed Cold Bean Salad has the taste of 'mush' beans along with the crunch of an onion (although not much since it's cut so small) and a cucumber. It also has a balsamic-y taste because of the vinegar, but not too strong.
Easy Mixed Bean Cold Salad Recipe
Ingredients:
1 can Bush's Black Beans, drained and rinsed
1 can Bush's Great Northern Beans, drained and rinsed
1 can Bush's Pinto Beans, drained and rinsed
1/4 cup onion, diced
1 cup cherry tomatoes, halved
1 cup cucumber, quartered
1/4 cup olive oil
1/4 cup balsamic vinegar
2 teaspoons minced garlic
1/2 teaspoon salt
1/4 teaspoon black pepper
1/2 cup shredded Parmesan cheese
Directions:
Add Bush's Black Beans, Bush's Great Northern Beans and Bush's Pinto Beans in a mixing bowl and mix well.
Stir in onion, tomatoes and cucumbers.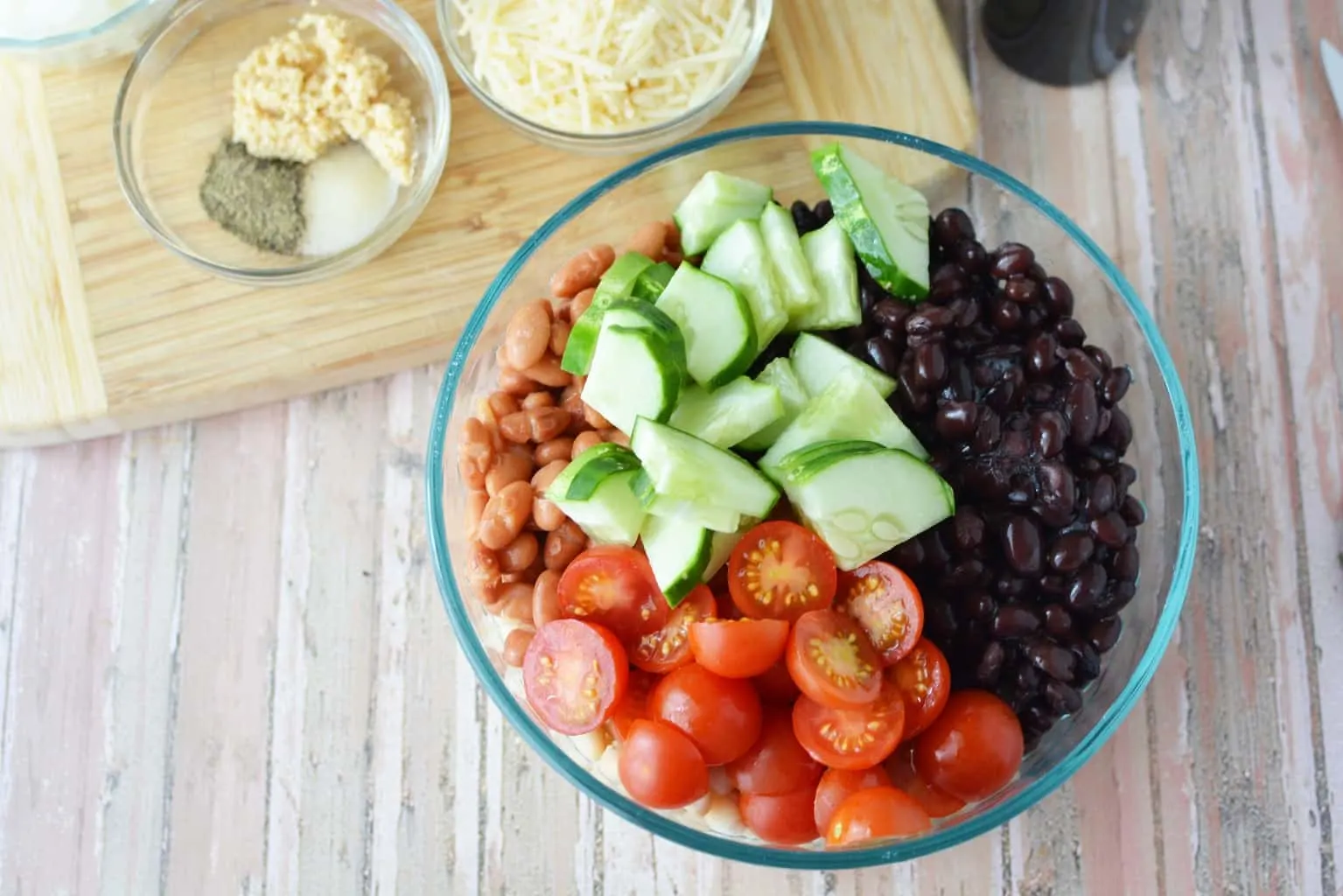 In a small bowl, combine olive oil, vinegar, garlic, salt and pepper. Mix well.
Pour over bean mixture and stir well to coat evenly.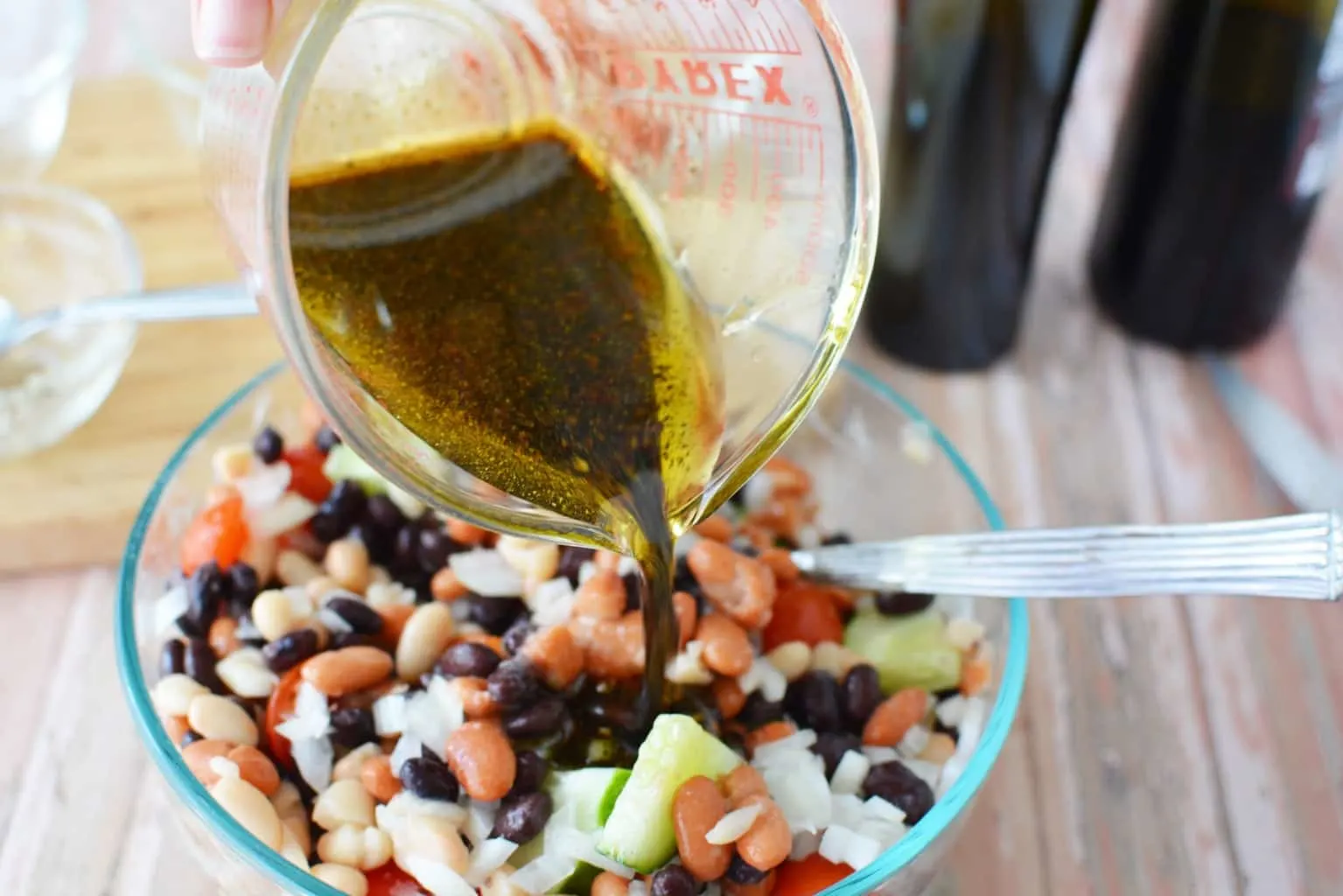 Refrigerate for at least an hour, but ideally overnight.
Stir before serving and top with shredded cheese when serving. Serves 6-8.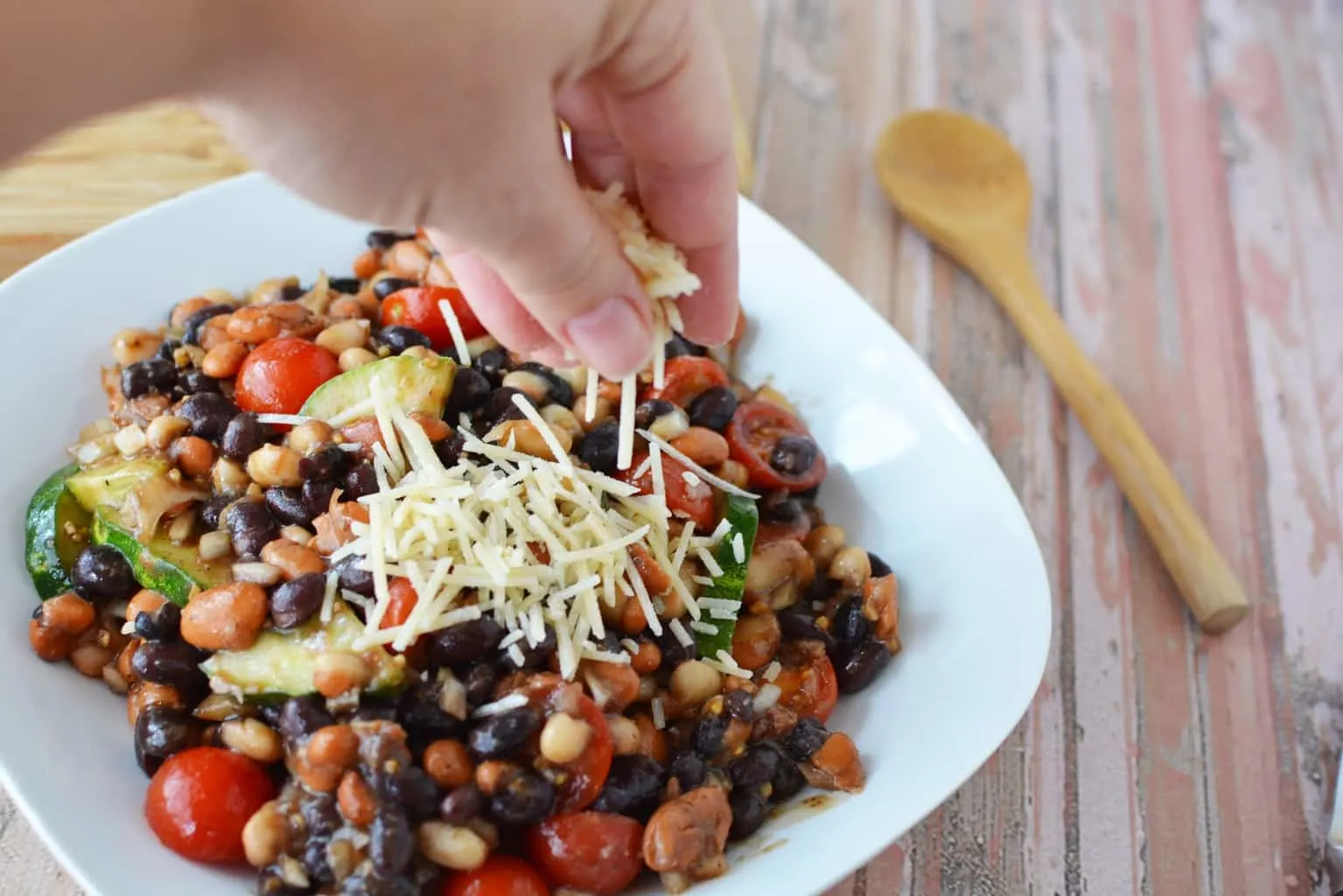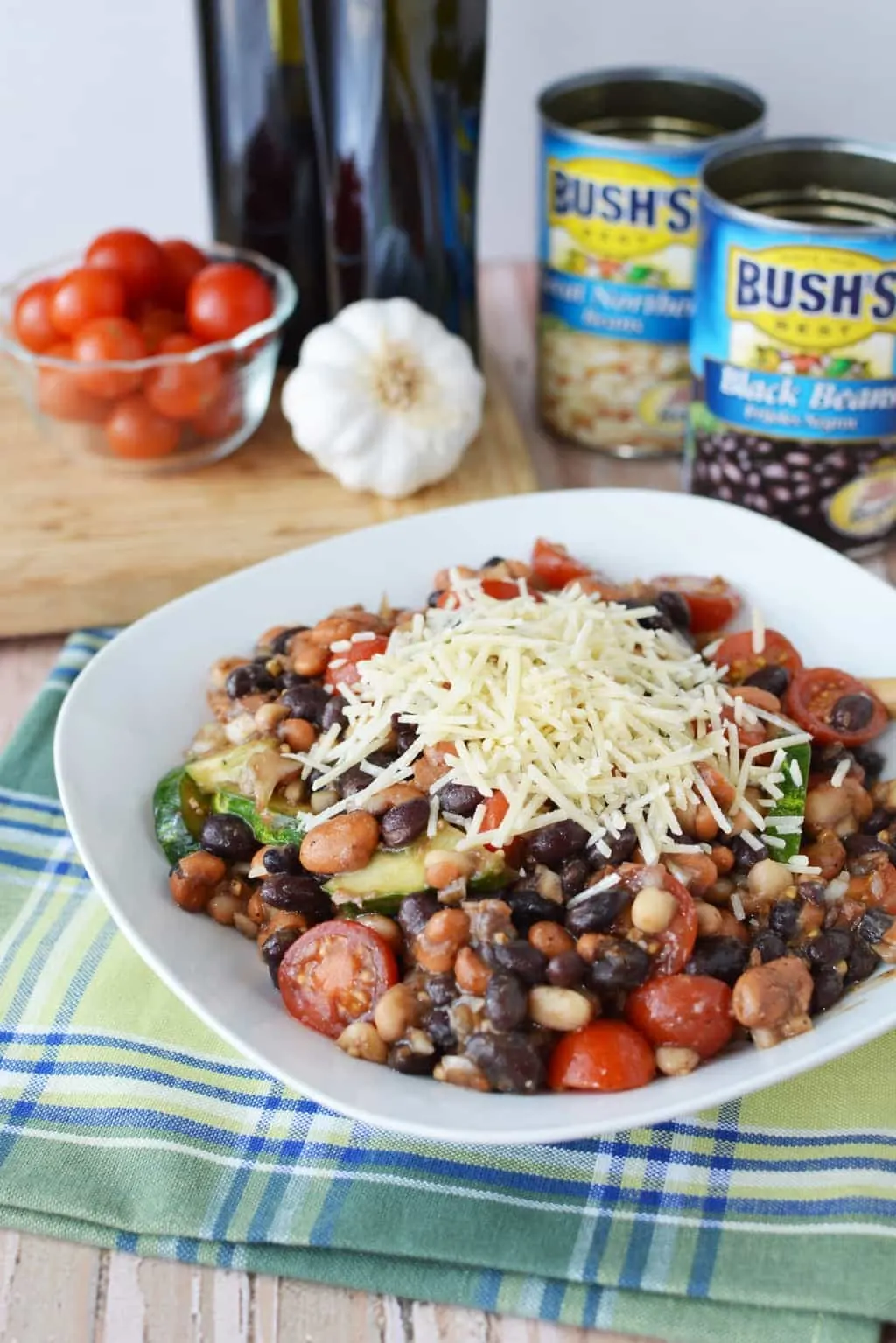 I prefer to use Bush's beans in my recipes, because they are a great addition to game times snacks, like this Bush's Black Bean Salsa with Pineapple.
Right now, you can download an exclusive Bush's coupon and redeem it at any Walmart store nationwide. The offer is to Save 75¢ when you buy any TWO (2) BUSH'S® Variety Beans or BUSH'S® Chili Beans.
For further savings, check out the recent Valpak envelope that came in your mailbox for an additional Bush's coupon.
Savings.com Walmart Cards Giveaway
And now for the best news of all! In honor of Game Day, Savings.com is a running a $500 Walmart gift card giveaway! 10 lucky winners will each receive a $50 gift card to Walmart. See official rules for entry instructions, full prize descriptions, restrictions and other important details.
Happy Game Day!
Jilleen