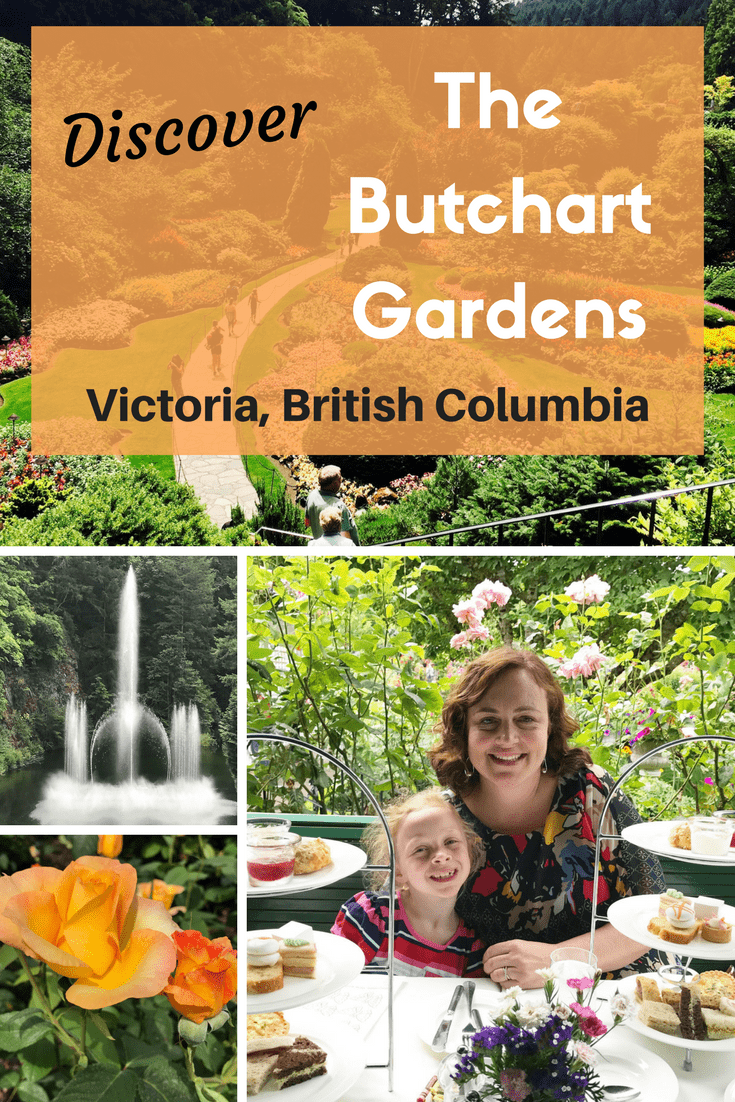 If you've laid your eyes upon the great artists of the post-impressionist era, like Seurat, or Monet, Cézanne or Van Gogh, no doubt, you've seen amazing masterpieces of two-dimensional art in a variety of well known museums. These men created beautiful paintings of landscapes and people relaxing in cafés
or parks, eloquent snapshots of Victorian times.
Now you can see in splendid reality a living masterpiece, a series of themed botanical gardens that will take your breath away, The Butchart Gardens in Victoria, Canada.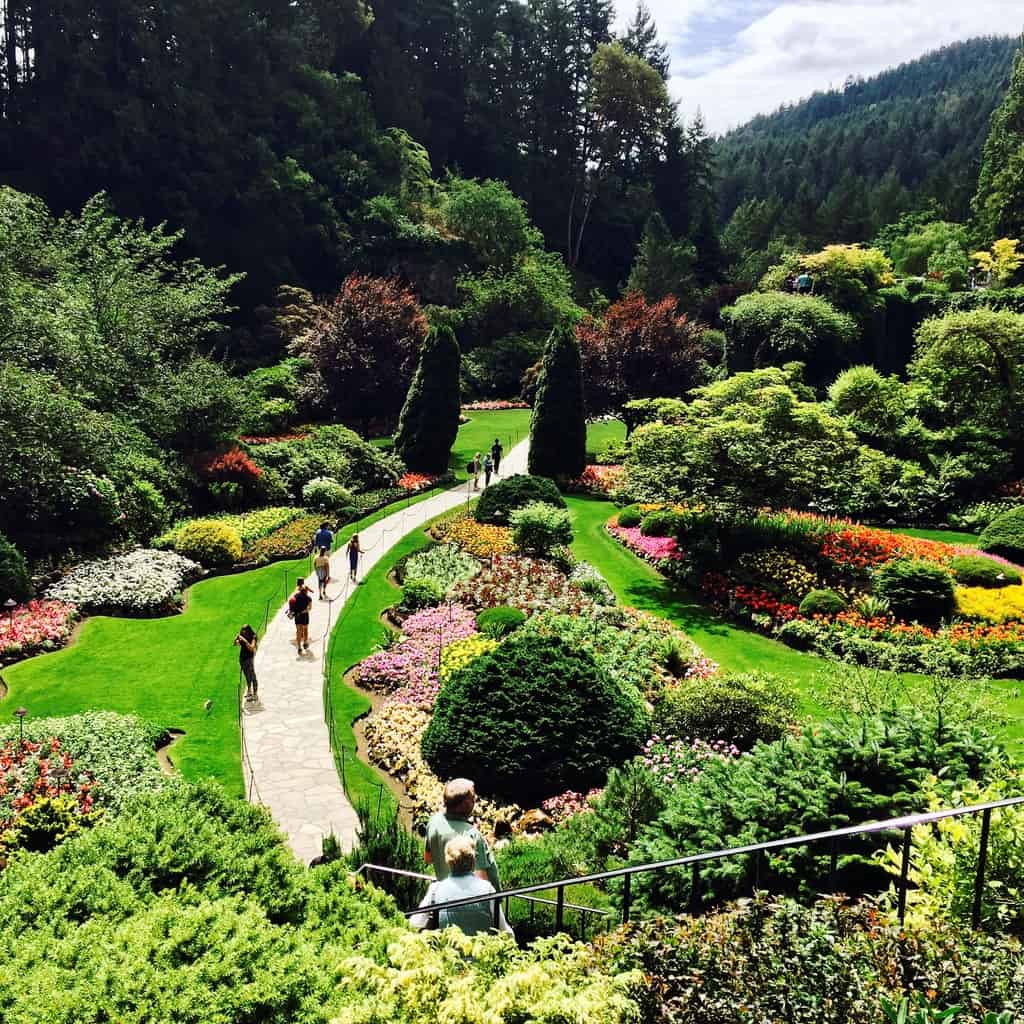 These gardens, nurtured in the rain forests of British Columbia, are the closest thing you'll get to what amounts to a modern day garden of Eden. If you are in Victoria, The Butchart Gardens is a must see attraction!
The story of the gardens is as follows. Jennie Butchart began her quest of gardening over 100 years ago, using property that was originally used for limestone quarry's for the family's cement production business. She envisioned magnificent gardens that would sprawl the landscapes of the many acres that the Butchart family owned. For over a century her vision of creating a marvelous set of gardens has brought pleasure, awe and wonder to countless patrons that have visited its splendor.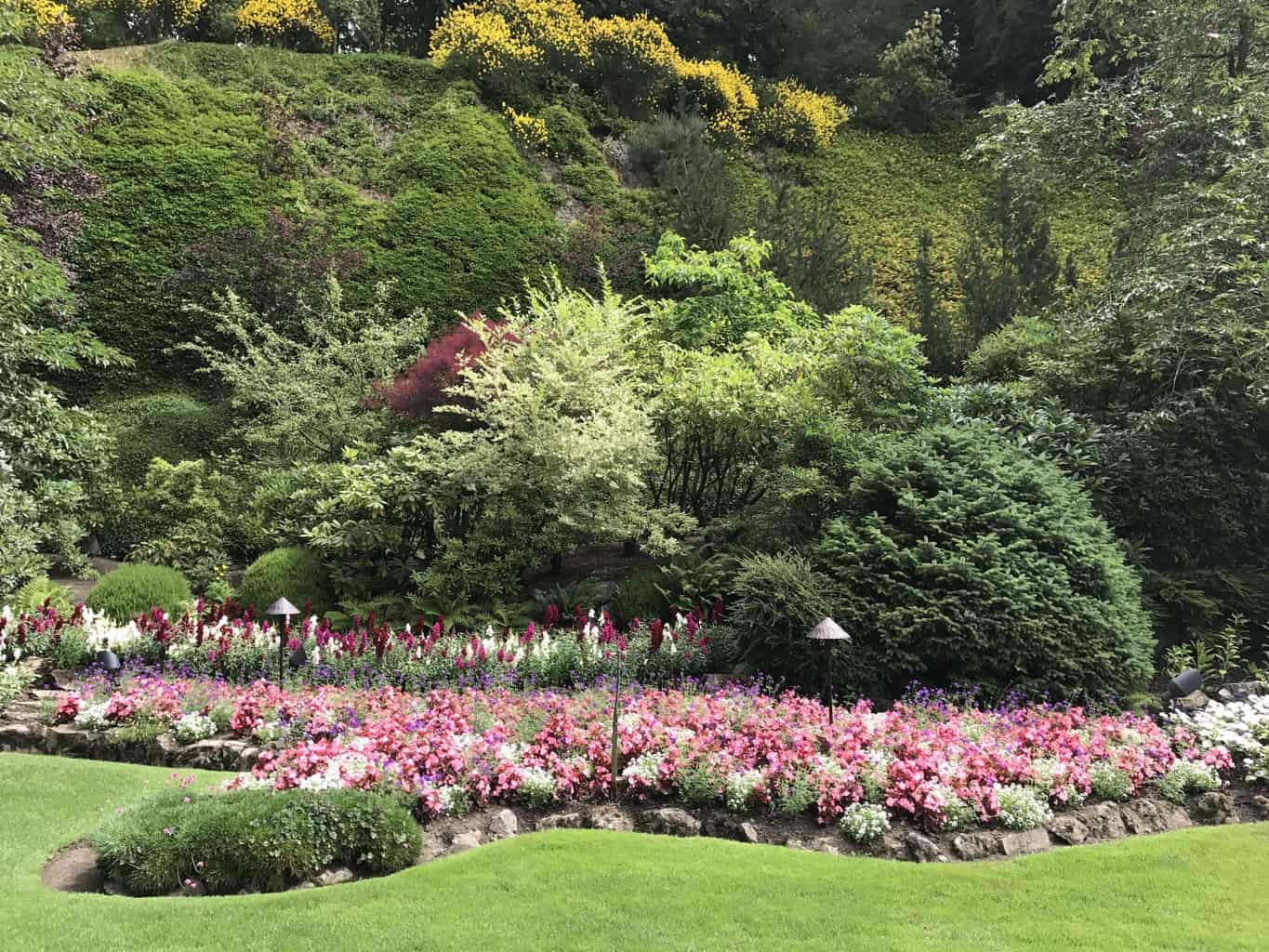 When we visited The Butchart Gardens, it was a beautiful summer day in mid-July and with the weather at 72 degrees, we couldn't have timed a better day to visit. We were warmly welcomed by the staff and given a map to help guide us around.
The gardens comprises an area of 55 acres and takes around an hour and a half to make your way through the various areas, consisting of the Sunken Garden, Bog Garden, Rose Garden, Japanese Garden and Italian Garden. Immediately after entering the park we were greeted by an explosion of color across the landscape from an array of gorgeous flowers, truly a rainbow of petals.
On our journey through the gardens we saw beautiful ponds with flowering lilies, such dreamy scenery that would've inspired the likes of Claude Monet and other artists of his time. We even saw a dancing water fountain in the distance, the Ross fountain, along with a hundreds of other spectators snapping pictures of the scenery.
Rose Garden at The Butchart Gardens
After taking a short ride on the indoor carousel with my kids, we made our way to the massive rose garden replete with trellises you could walk under. The trellises were filled with varying types of flowering plants and vines from top to bottom awash in all the colors of the spectrum.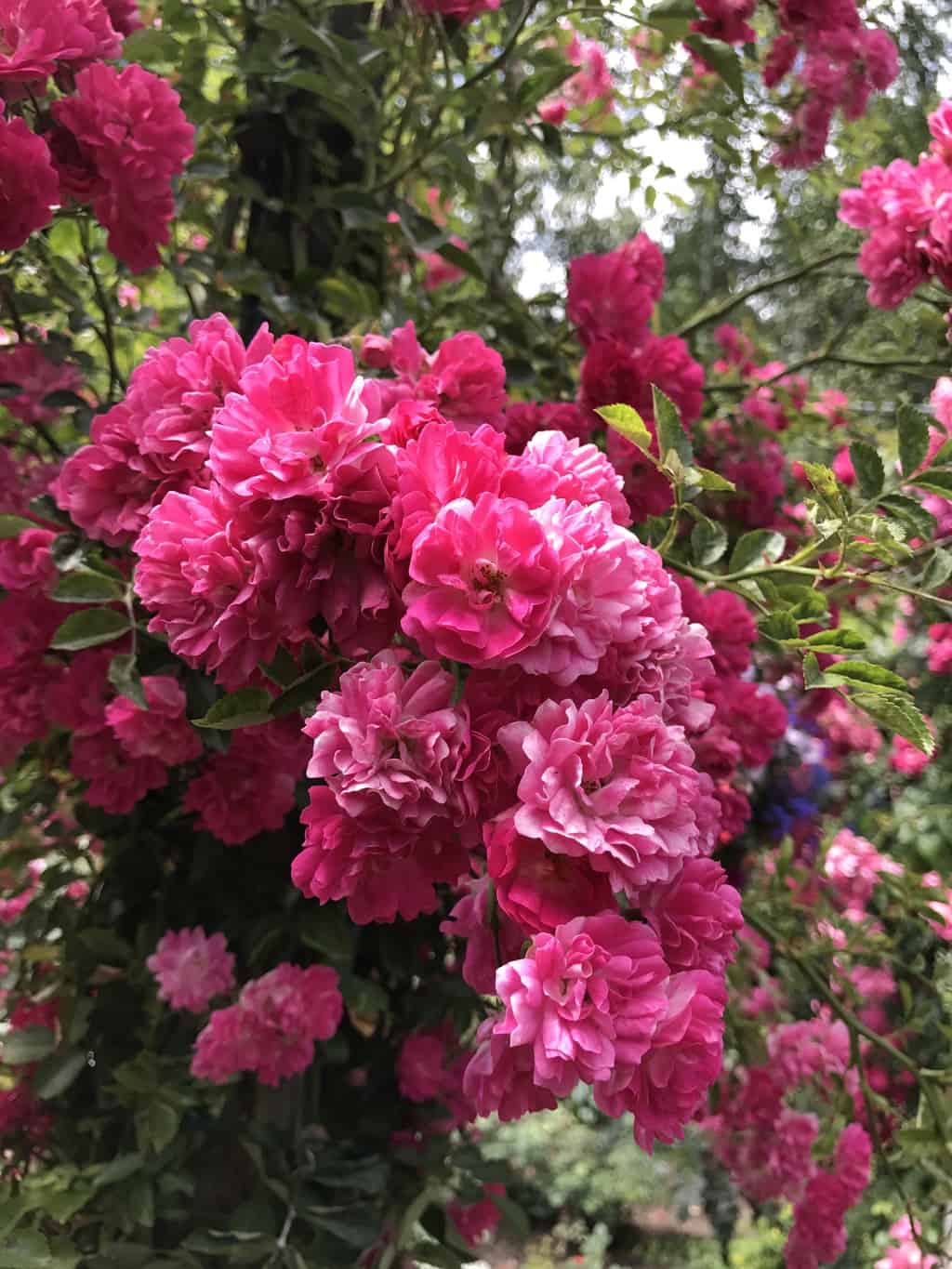 As we strolled through this section of the gardens, we could not help but feel pleasantly relaxed with all the colored rosed about you and beautiful scent they gave off.
Japanese Garden at The Butchart Gardens
My family and I loitered around the roses for quite a while, but eventually we made our way to what was my favorite section, the Japanese garden.
Here, we walked underneath a Torji gate and beheld magnificent Japanese maple trees, bamboo groves, tea roses, lillys, cherry blossoms along with babbling brooks overshadowed by black and red painted Japanese bridges. Come camera ready as you will want to get some great shots to hang up in your living room.
The Butchart Gardens Dining Options
After touring The Japanese gardens we decided to get some lunch. The gardens offer a great dining experience, you can choose to eat at the Dining Room or the Blue Poppy restaurant. My son and I decided to go to the Blue Poppy restaurant, while my wife and seven-year-old daughter got to experience high tea time at the Dining Room.
My wife and daughter raved about high tea time, enjoying all the little sandwiches and snacks that they experienced during the event.
Italian Garden at The Butchart Gardens
The last section of the gardens we visited was the Italian Garden. Here, they have beautiful selection of Mediterranean plants and trees and a fountain shaped as a star for the kids to play and run around. They also have a magnificent gelato store.
My family and I had a wonderful experience at The Butchart Gardens. It was a marvelous time where great memories were made and, of course, lots of pictures. If you're in Victoria, The Butchart Gardens are a must see.
Happy Field Tripping!
Mr. SoCal Field Trips