Now that spring is here, my family and I are excited for longer days, fresh flowers and beautiful spring like weather. Along with new seasons, comes new holidays to celebrate with family and friends. So, to kick off this celebratory time of year, check out this list of 10 Beautiful Mother's Day Handprint Crafts that children of all ages can make and create for the important mother figures in their lives.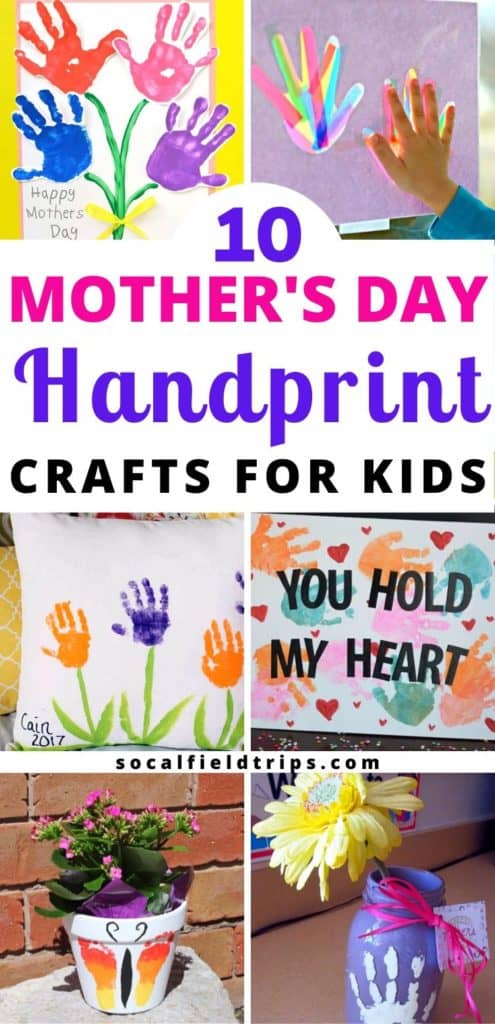 Mother's Day is the perfect time to show your mom how much you love and appreciate all that she does. Older kids may enjoy cooking breakfast. Younger kids may like making her a handmade card or a craft. A craft that is popular with little ones is handprint art.
From handprint string art to handmade jewelry, the possibilities are endless and make such precious gifts. Therefore, enjoy these making 10 handprint keepsakes for Mother's Day that are sure to be cherished by every mom that receives one!
10 Beautiful Mother's Day Handprint Crafts
Clay Handprint Jewelry Dish – Crafty Morning
Use your child's hand as the mold and shape to create a homemade jewelry dish for mom this year.
Mothers Day Handprint Art Flowers – Easy Peasy and Fun
Have the kids get mom flowers this year, but add a loving touch to their gift by adding their handprints into the mix!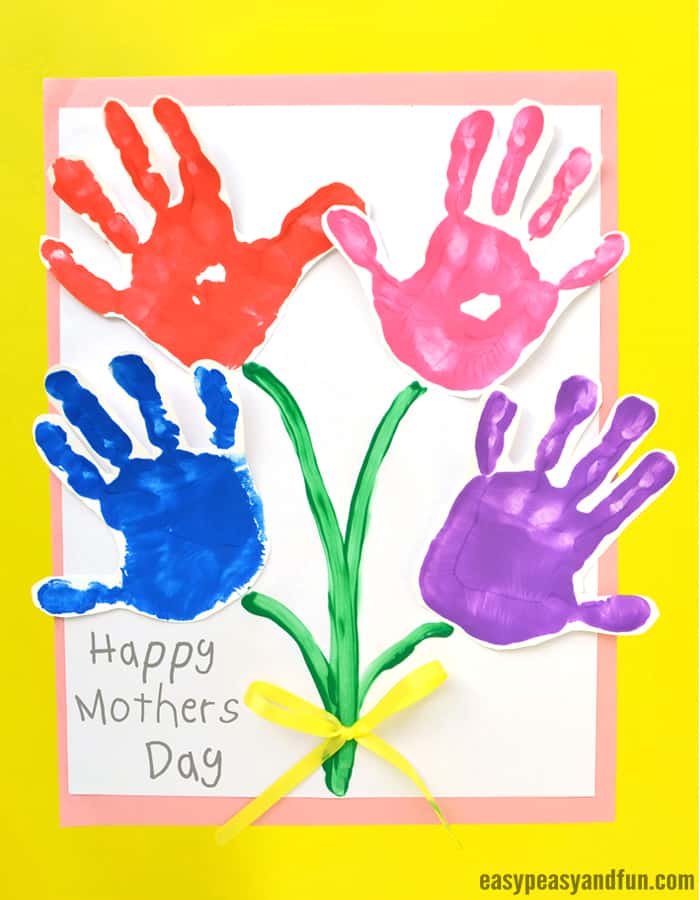 Mothers Day Mason Jar Vase – Christina's Adventures
Buy mom some flowers this year and add a homemade touch by decorating a vase with handprints.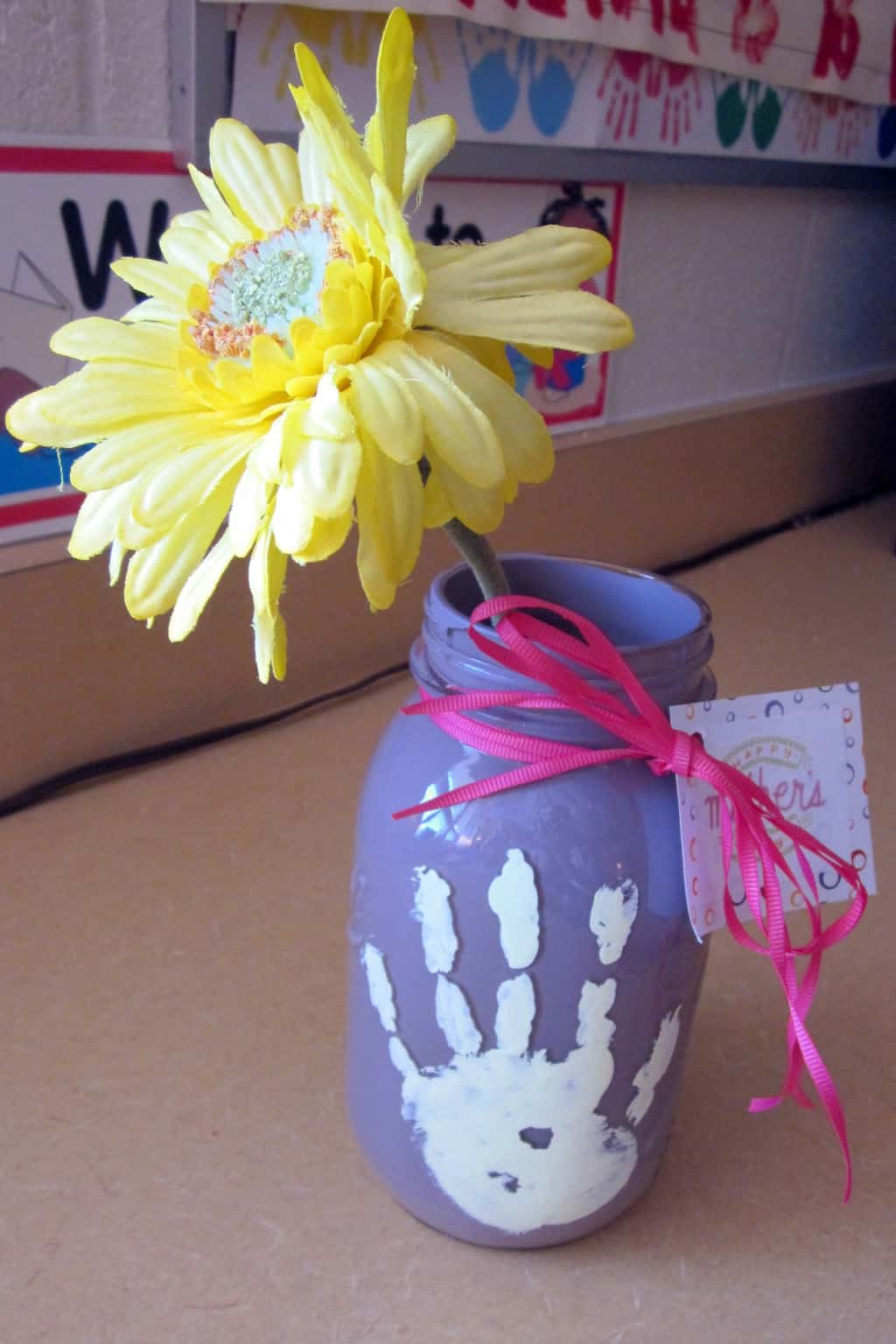 Handprint String Art – One Little Project
Create a homemade card for mom with your little one's handprint in this unique way.