Breast cancer.  Just writing the words sends chills down my spine.  I don't like it.  No one does.  But breast cancer is the second most common kind of cancer in women outside of skin cancer.  Begrudgingly, my family has been affected by both.
My maternal grandmother "kicked breast cancer to the curb" back in the 80's when not as many cancer treatments were available.  Although chemotherapy produces side effects, including nausea, exhaustion and bone marrow toxicity, today's chemo is definitely not as harsh on the body as in my grandmother's day.
My grandmother was in her late 70's at the time of her cancer diagnosis.  Back then, a woman's fight against cancer was often fought in the shadows.  There were no online support groups or Relay For Life events or numerous fundraisers to find a cure.  However, my family did not let my grandmother go through her battle alone!  We stood by her every step of the way.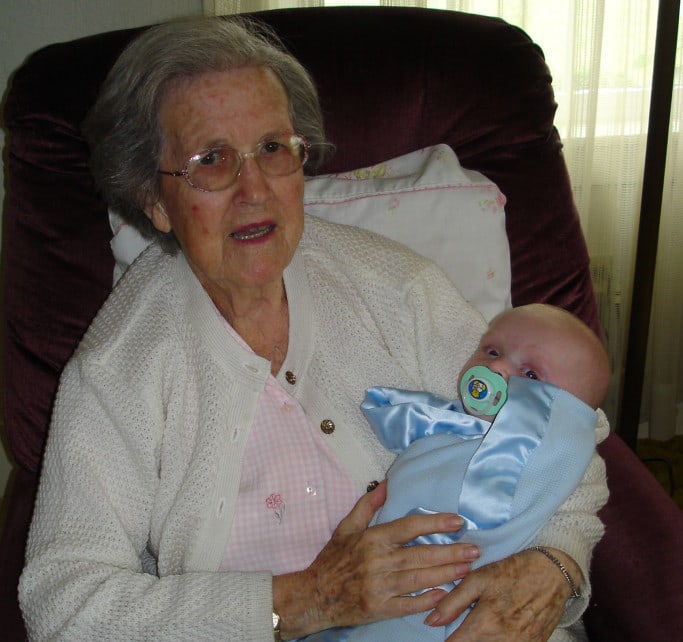 Did you know that approximately 1 in 8 women born today will get breast cancer at some point in their lives?  That's a nasty statistic that needs to go away!  In fact, I have a very close friend battling stage 4 breast cancer right now and has two young children at home.  Cancer insurance would have definitely helped her out, because on average breast cancer patients with an employer-sponsored health insurance spend approximately $6,553 on out-of-pocket expenses.  That's a whole lot of co-payments!
If you have a significant other going through breast cancer treatment, here are 10 ways to help them!
Offer to babysit her children.
If you live far away, send her a gift card to enjoy a meal out with her family.
Hire a housekeeper or offer to clean her house.
Start an online meal train.
Send her frequent snail mail and ecards of encouragement.
Call her often to let her know you are thinking of her.
Offer to do her Christmas shopping.
Start an online support group and invite her closest friends and relatives.  The more encouragement she receives the better!
Send her flowers to brighten her day.
Say a word of prayer.
Did you know that October is Breast Cancer Awareness Month too?  October brings the annual campaign to increase awareness of the disease, offer information and support to those affected by breast cancer and raise funds for research into its cause, prevention, diagnosis, treatment and cure.
Early detection is key!  Even as the second most common cancer among women in the United States, millions of women are surviving breast cancer thanks in part to early detection and improvements in treatment.
You might also want to consider insurance policies such as Aflac's that can help ease worries about the financial cost of breast cancer if it were to occur.  When caught early, the survival rate for breast cancer is as high as 99%, but the diagnosis can be accompanied by an expensive treatment regimen, just as in the case of my friend.
Aflac's cash benefits help policyholders pay the out-of-pocket costs associated with costly cancer treatments.  Aflac's cancer insurance policy can be used not only for treatment expenses not covered by major medical insurance, but also for extra child care that may be needed, transportation to and from the doctor or treatments, and even everyday living expenses, such as mortgage payments or groceries.  Plus, with Aflac's recently introduced One Day PaySM initiative, which allows Aflac to process, approve and pay eligible claims in just a day, you can have the cash you need in hand faster than ever before.
During Breast Cancer Awareness Month Aflac is partnering with the American Association for Cancer Research (AACR) again for its second annual "This Duck Wears Pink" campaign.  Aflac is selling a variety of campaign-related merchandise including the plush duck, hats and a breast cancer ribbon pin, with all the net proceeds going to the AACR for the specific purpose of funding research aimed at finding a cure for breast cancer.  You can donate and shop for merchandise here.
Together we can beat breast cancer!
Jilleen
I was selected for this opportunity as a member of Clever Girls and the content and opinions expressed here are all my own.