Affiliate link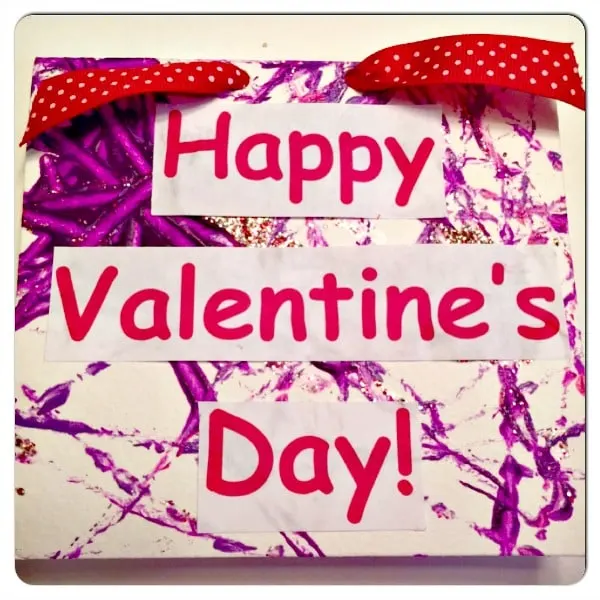 One of my favorite pass times is being creative and doing arts and crafts with my kids. I guess you can blame it on being left brained! Once creative, always creative!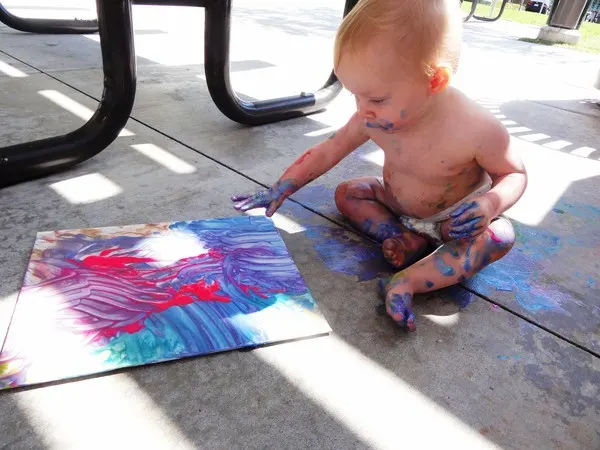 Since writing for my blog on almost a daily basis, our family's arts and crafts times had been put to the back burner for a while. The kids still colored and glued and turned my house into a craft lover's paradise, but me…not so much! I missed it a lot! Therefore, yesterday, I decided it was about high time that our entire family started crafting again.
The first project my children and I got rolling on (literally!) was Marble Painting. Marble Painting is as easy as it gets when it comes to crafting. Only four simple items are needed – acrylic paint, a marble, watercolor art paper and a cookie sheet.
I chose to use Plaid's folkArt Acrylic Paint and Martha Stewart Crafts' Multi-Surface Glitter Acrylic Craft Paint for this project, because it was close to Valentine's Day.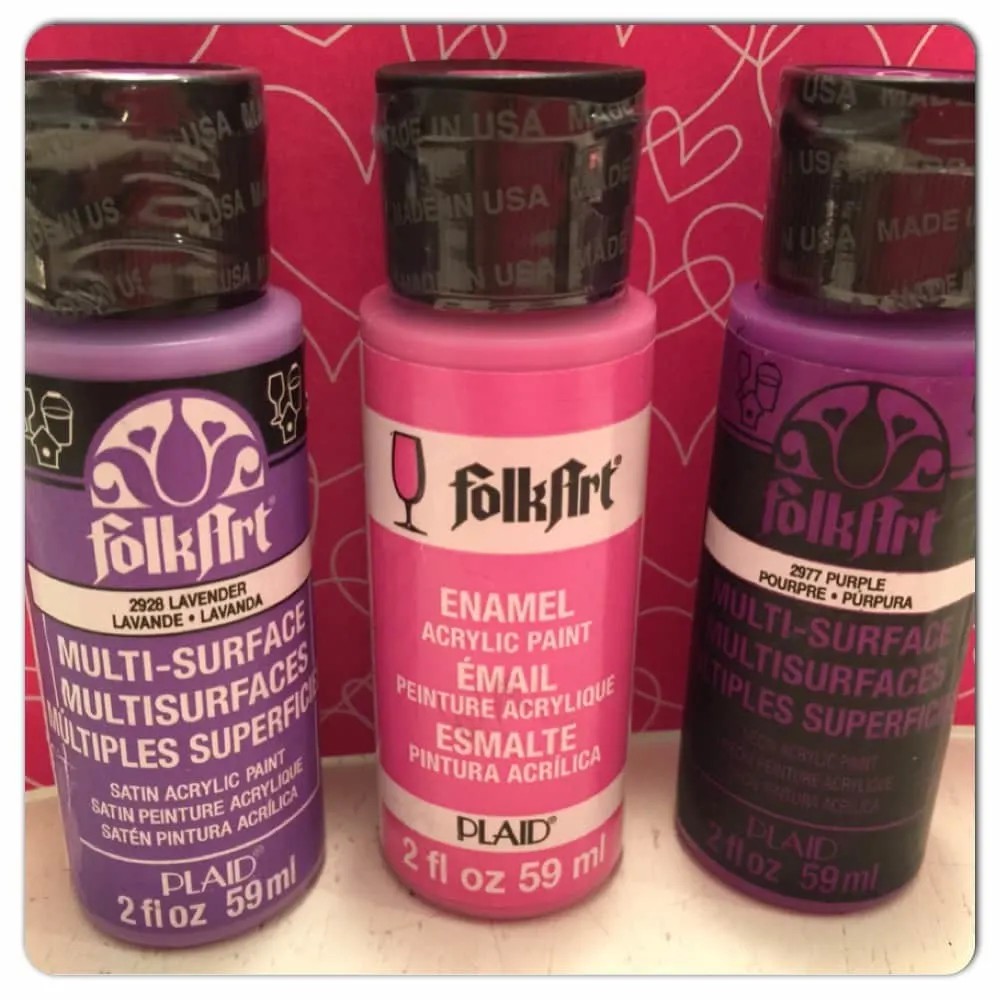 How To Make Marble Painted Valentine's Day Cards
1. First, put a piece of watercolor paper (I got mine at Michael's Crafts Stores) on the cookie sheet.
2, Next, add a few drops of acrylic paint (whatever colors you want depending upon the season) onto the paper.
3. Finally, put a marble on the paper and swirl it around in the paint. You can also use different size marbles if you want to. It's that easy!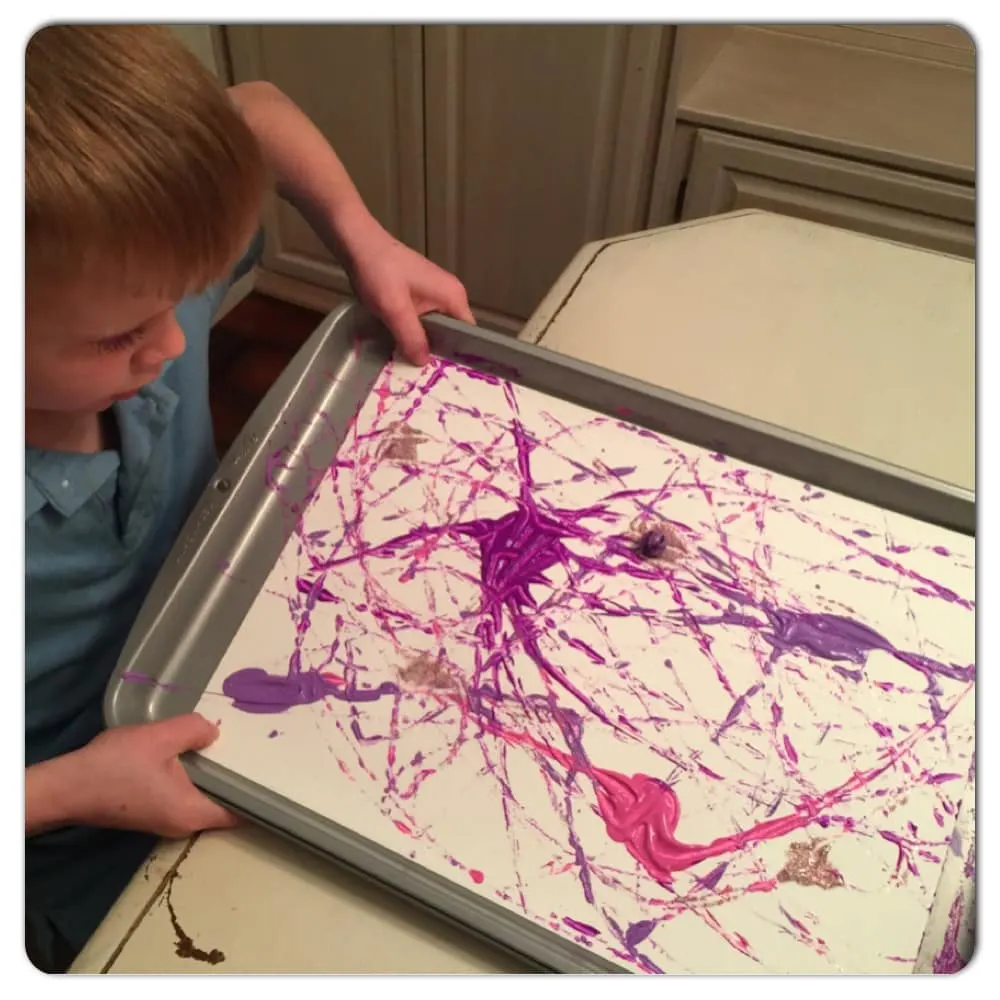 The last time we did marble painting, I used the top of a cardboard box to roll the marble around. However, since I didn't have one this time, I improvised by using a cookie sheet. It turned out to be a fun challenge for Field Trip Boy as he tried to keep the marble on the cookie sheet. Just take a look at his face!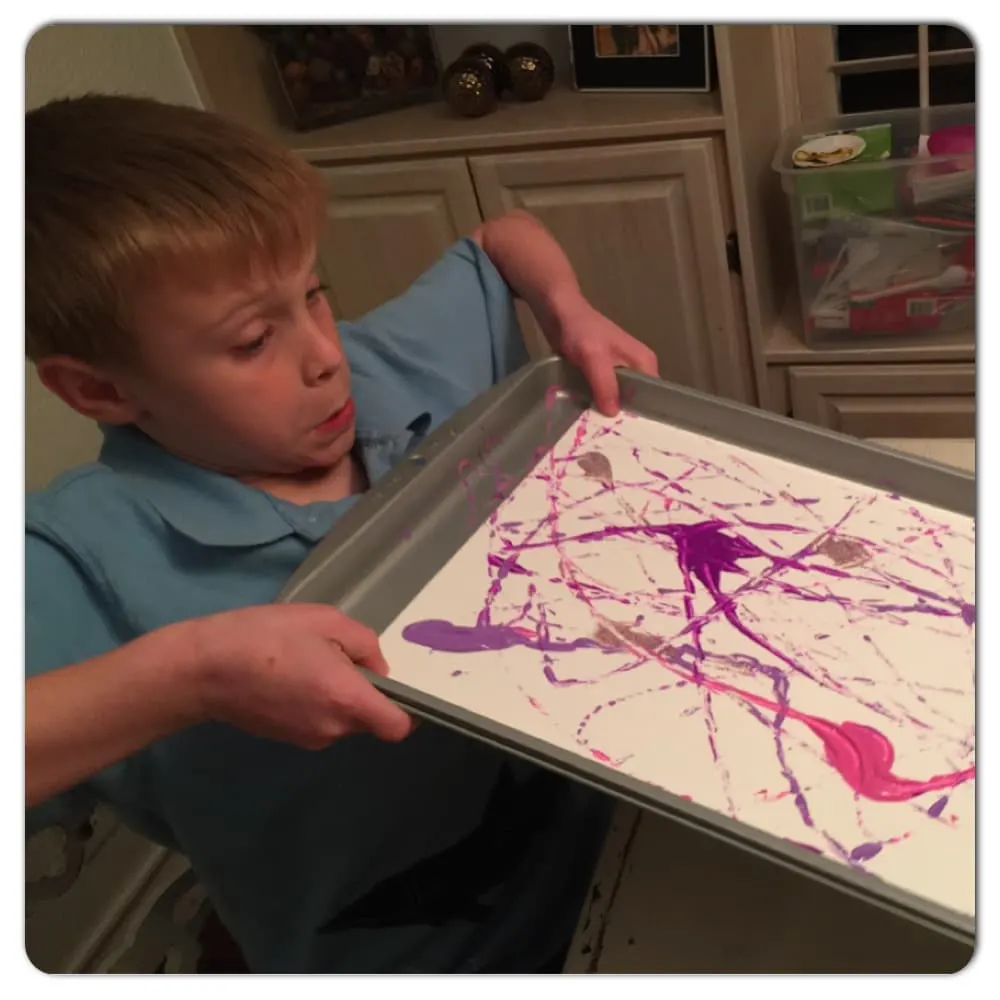 Field Trip Boy and I came up with all sorts of marble painting concoctions. We tried different color patterns, different paint textures and even different ways to roll the marble around.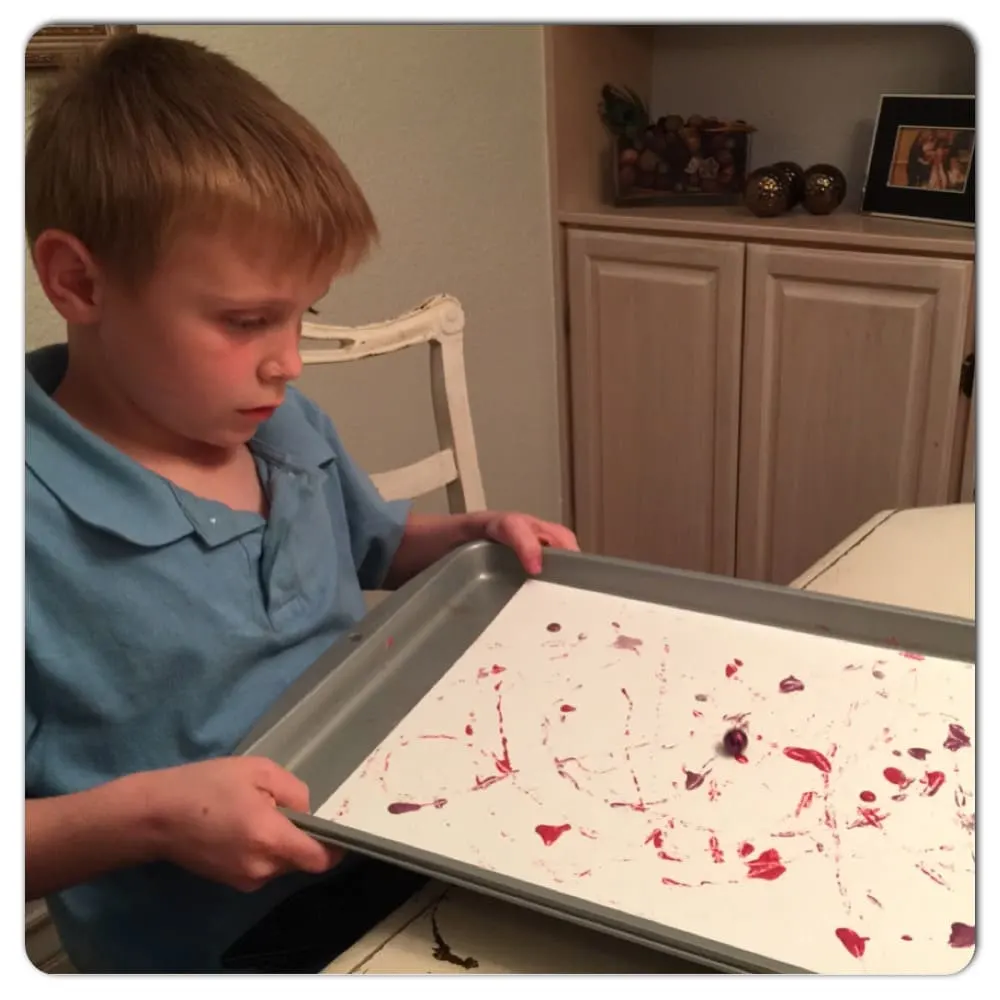 After the paper dried I decided to create some quick and easy Valentine's cards with it. We plan to send these cards to grandma and grandpa this year for Valentine's Day! They love homemade presents just as much as we do.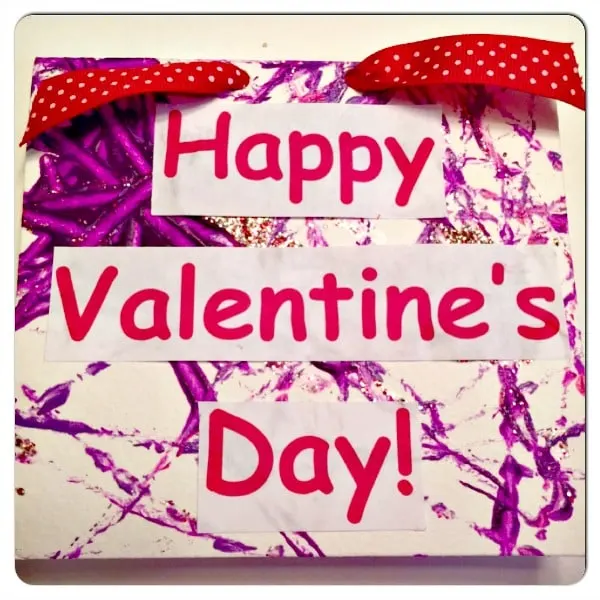 Happy Valentine's Day!
Jilleen