This post is sponsored by Sivan Social. All comments and opinions are my own.
Fall is my favorite season. I love the changing of the leaves, cooler days and nights, snuggling with my kids by the glowing fire and the magnificent hues of the sunset against the backing of the night sky. I even went to Maine on my honeymoon to go leaf peeping!
In addition to all the changes that comes with fall, I also like to change my wardrobe. Warm sweaters and jeans are my prerogative in the fall. My daughter likes to wear fashionable dresses, while my son prefers classic t-shirts and pants.
Banana Republic Fall Fashion
Shopping is fun anytime of year, but I especially like doing it in the fall, when if feels like you're turning over a new leaf. One of my favorite places to shop for a new wardrobe is Banana Republic. They have a wonderful collection of fall fashions to choose from this season.
Here are a few looks that I plan to get for my family. First off is for myself!
The Chunky Sweater
A chunky sweater may be the coziest piece in your fall wardrobe! There's a lot of extra material involved to keep you warm on those chilly fall days. With cold weather in full swing, figuring out how to wear chunky sweaters is a styling trick better learned sooner rather than later. For example, what is the right color up against your skin. This Banana Republic chunky sweater comes in three colors: Sour Cherry Red, Soft Lilac and Electric Blue. It pairs well with classic dark wash jeans.
Slim Rapid Movement Denim Jeans
Up next is for my son is these Slim Rapid Movement Denim Jeans. Since he works out at the gym a lot, he is in great shape. Banana Republic's line of slim jeans fit him perfectly. As a price conscience consumer, I like the fact that are good quality and on sale. Many of Banana's Republic's jeans have lasted my son up to three years.
Untucked Slim-Fit Flannel Shirt
My son is also the type of teenager that likes things simple. He, nor I, have the time to do loads of laundry and iron shirts. That's where a warm flannel shirt comes in. Whether he's dressing for going out with his friends or attending youth group at church, a Banana Republic untucked slim-fit flannel shirt instantly makes gives him the classic fall look. And don't forget how warm it is!
Soft Wash Crew-Neck T-Shirt
However, sometimes because of the climate in Southern California we have warmer days than others. That's why layering is a good idea in SoCal!
Banana Republic has a special area on their website called The Tee Shop which is dedicated to all things t-shirts. My son likes to shop this area to find t-shirts that he can layer underneath all his other clothes. From the Soft Wash Crew-Neck T-Shirt to the Safari Graphic T-Shirt, he can choose from a wide variety of t-shirts that are not only comfortable, but in season.
Fashionable Face Masks
And let's now forget about our face masks this fall! Banana Republic has a wide variety of comfortable face masks for men, women and children. Why not buy a few to keep them around the house, in your car and at work. I know I'm always loosing mine, so the more the merrier. Banana Republic even has masks that match your outfit! How cute is that!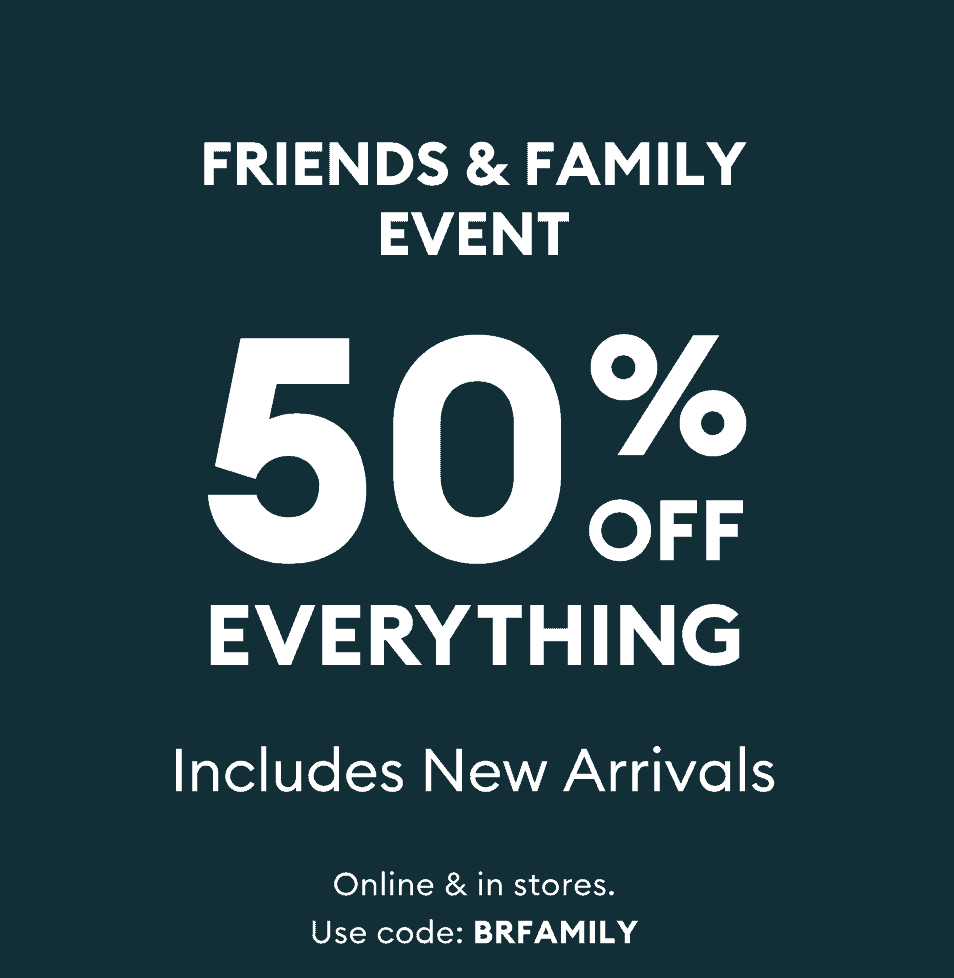 Banana Republic Friends & Family Sale
And now for the best news of all! Banana Republic is having a sale! Right now, between 9/17/20 – 9/22/20, you can get 50% off everything at Banana Republic during their Friends & Family sale. Use Promo Code: BRFAMILY. Restrictions may apply.
Happy Shopping!
Jilleen