As a mom, I'm always on the look out for cool and unusual places to take my kids. Usually it is to a park or a museum or some place off the beaten path. But not this time!
Last Thursday, I took my children to poqetDONUTS in Irvine to customize their own donuts! PoqetDONUTS is not your typical donut shop, by any means! The actual name poqet, pronounced "pocket," is derived from a folklore story of two best friends who met on a park bench daily to share doughnuts, which were kept in their pockets. The story of these "pocket donut" friends is placed on the wall inside the shop to provide a simple explanation of the name's origins to guests.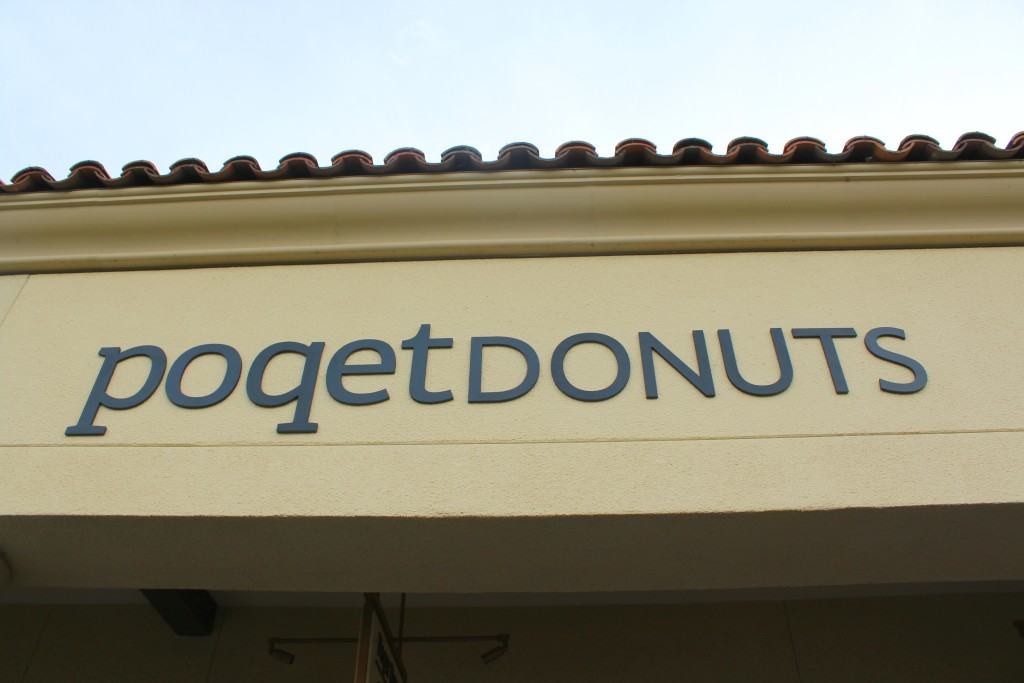 At PoqetDONUTS you create your own donut from scratch!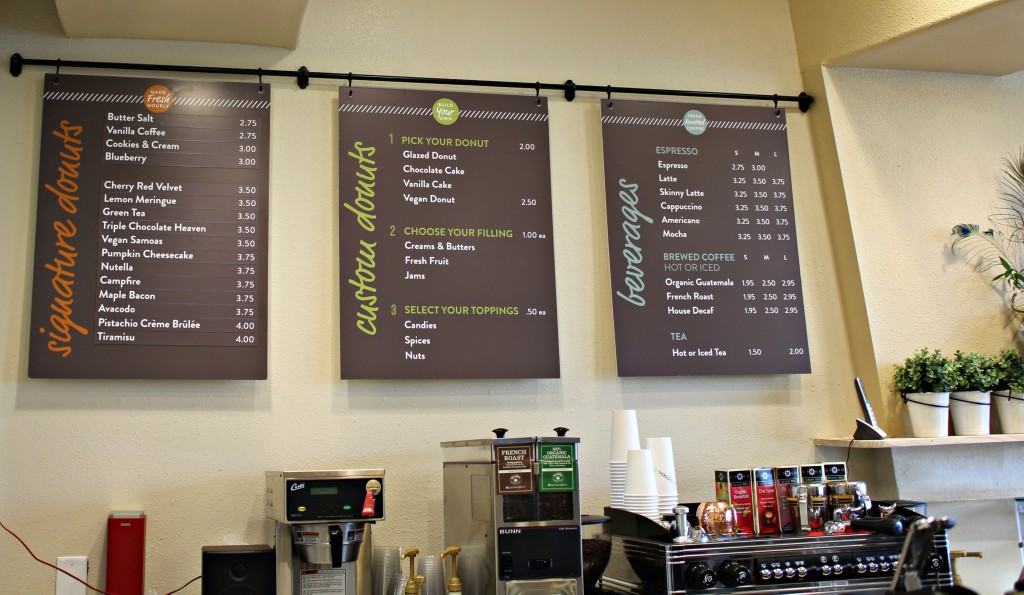 First, you choose a base donut and filling. The base donut selections are glazed, chocolate cake, vanilla cake or vegan, while fillings include creams & butters, fresh fruit and jams.
Field Trip Girl and Field Trip Boy both picked chocolate glazed donuts. Our friendly hostess dipped each donut in chocolate sauce and let it set for a moment.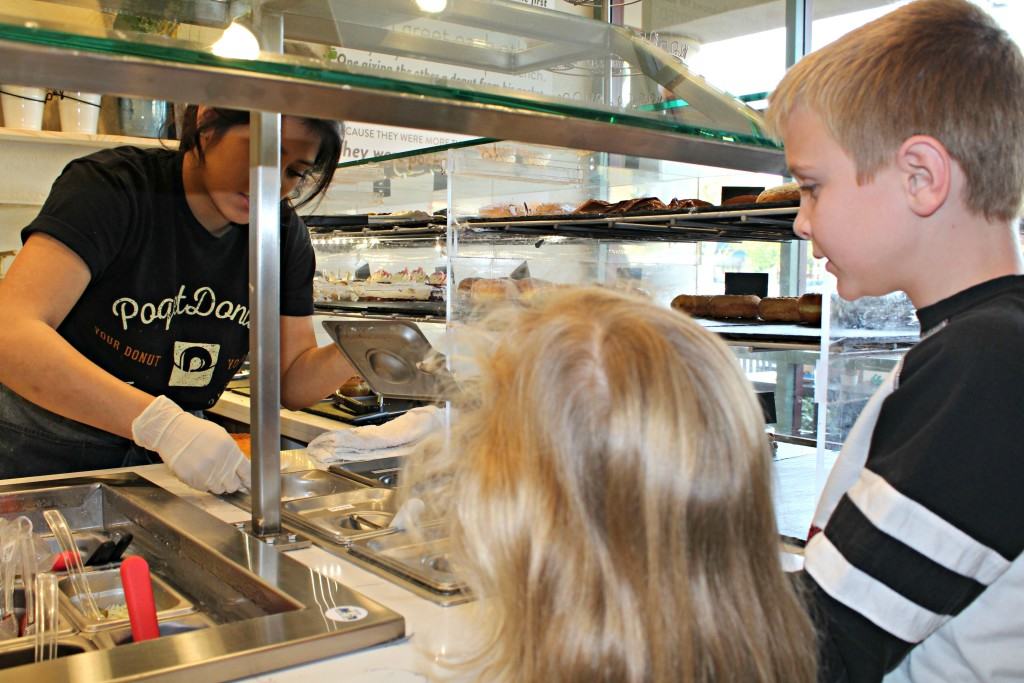 Then customers get to select their own toppings! This is the best part in my opinion. From endless candies to fresh spices to a large array of nuts, children can put all types of toppings on their donuts till their hearts are content. Each topping does cost a bit though.
For Field Trip Girl's donut she selected a stock pile of sprinkles and marshmallows!
On the other hand, Field Trip Boy put sprinkles and marshmallows on his donut too, but saved the best part for last – whipped cream!
Here's my own attempt at making the best poqetDONUTS creation! How did I do?
But perhaps you're not in the mood to create your own masterpiece. That's fine! Instead you might enjoy a selection from one of poqetDONUTS' signature doughnuts that change seasonally:
Avocado – Green is the new black.
Maple Bacon – The main reason we are not vegetarians.
Campfire – Let's roast some marshmallows and party S'more!
PB & J – Peanut Butter makes everything Peanut Better.
Cookies & Cream – These are like people – the good stuff is on the inside.
Strawberry Fields Forever – If you are what you eat, get ready to be delicious.
Pumpkin Spice – One more excuse to have pumpkin-flavored everything.
Nutella – Spread love as thick as you would Nutella.
Tiramisu – This authentic Italian inspired recipe will have you saying, "Ciao Bella!"
Burnt Pistachio – The reason everyone should own a blow torch.
Lemon Meringue – When life hands you lemons, make lemon meringue.
Cherry Red Velvet – Life is too short to say no to Red Velvet, especially if it's glazed with cherries!
Blueberry – You can't buy love but, you can buy doughnuts, and that's kind of the same thing.
Black & White – I want someone to look at me the way I look at black & white cake.
Vanilla Latte – Life is better buzzed.
Green Tea – I love you so Matcha!
Butter Salt – Abs are cool, but have you had our butter salt doughnuts?
Vegan – Strawberry, Blueberry, and other options available select days
poqetDONUTS Giveaway
Now enter for your chance to win a Gift Certificate for 1-Dozen Donuts from poqetDONUTS (does not include make your own)!
US Residents Only. No purchase necessary to enter. One winner will be randomly selected via RaffleCopter and notified via email. Winner must respond within 48 hours to claim the prize or a new winner will be chosen via RaffleCopter.
poqetDONUTS is located at 17655 Harvard Avenue, Unit B, in Irvine (at Main). Store hours are 6 a.m. to 4 p.m. Sunday through Thursday, and 6 a.m. to 7 p.m. Friday and Saturday.
Happy Donut Making!
Jilleen