This shop has been compensated by Vons. All opinions are mine alone. #AStockUpSale #Vons #CollectiveBias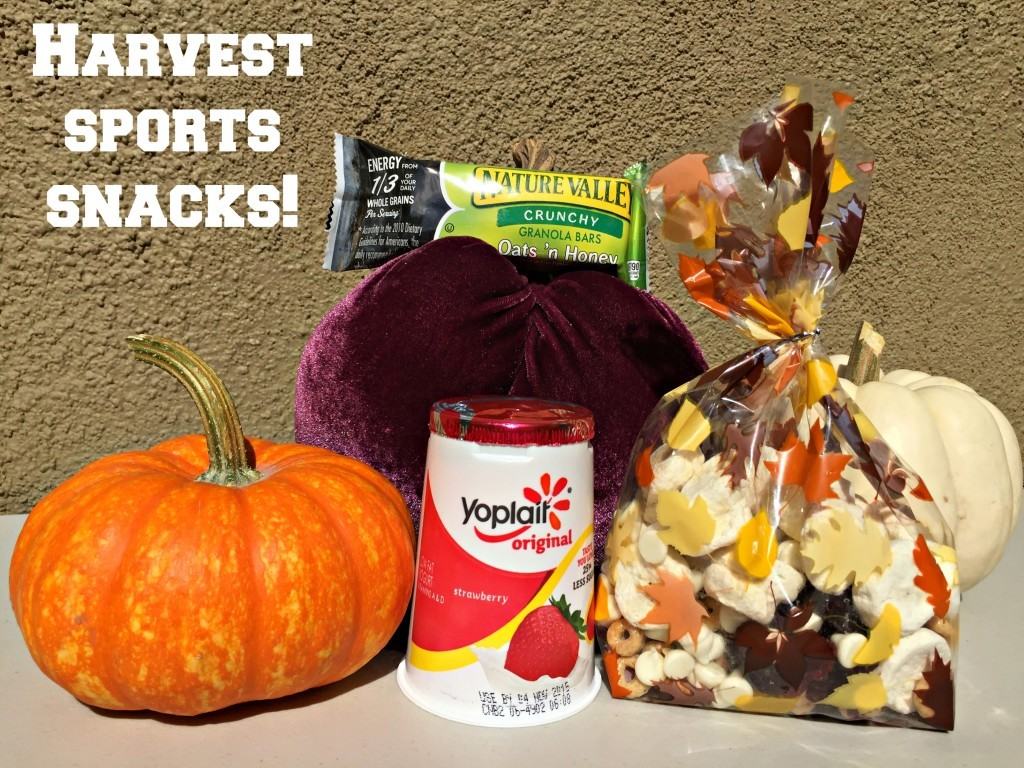 It's that time of year again! Fall sports are in full gear and every weekend you will find my family on the sports field watching my daughter play soccer. Even though this is her first year playing, and my first year as "team snack mom", we are loving! I enjoy watching her shine on the soccer field as she kicks the ball, attempts to block the other team's goals and supports her team mates.
One time she went so far as to wish the opposing team "good luck!" right in the middle of the game. It was very cute to watch, but now we are working on when is the appropriate time to cheer on your friends on the other team. However, none of that truly matters. As long as she is having fun that's the most important thing.
This year for my daughter's team, I volunteered to be the team snack coordinator. Last week, since it is autumn and my favorite time of year, I made this Harvest Trail Mix for the girls. It is very easy to create.
Harvest Trail Mix Ingredients
First, I went to my local Vons store and purchased the following ingredients.
Honey Nut Cherrios
White Chocolate Chips
Dried Cranberries
Dried Bananas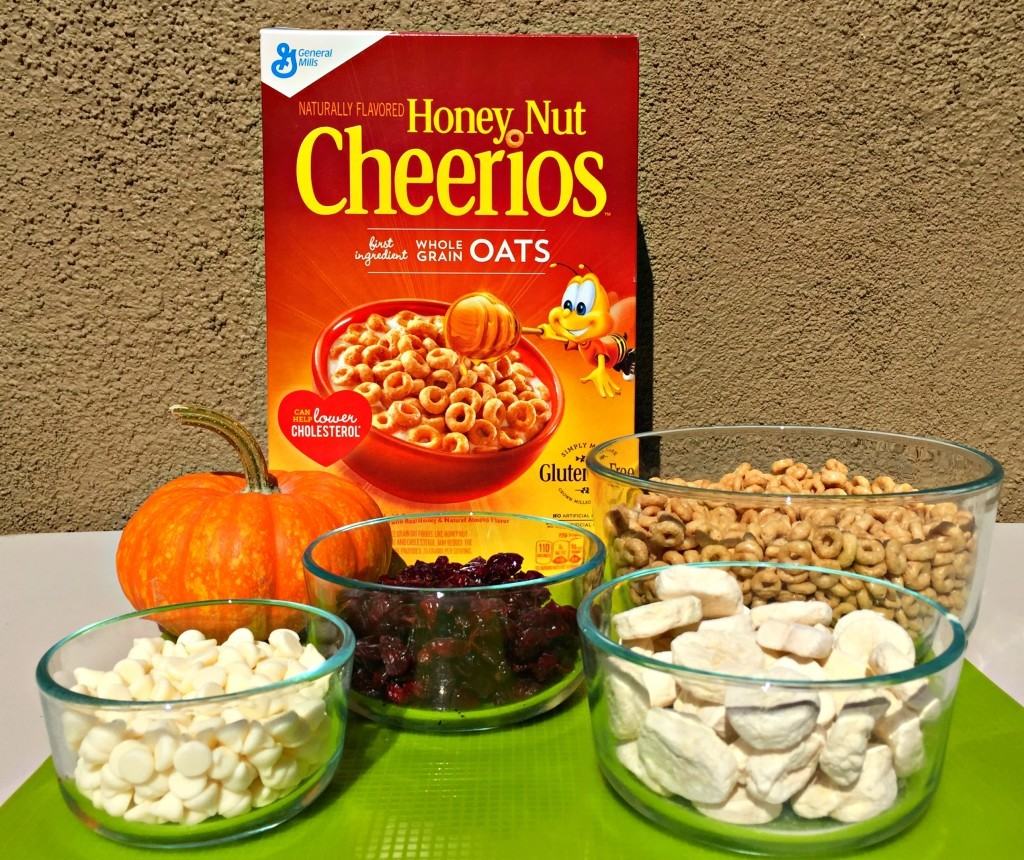 It was also the perfect time to shop at Vons, because right now several General Mills products are on sale from September 30 – October 13 during their fall stock up sale.

Harvest Trail Mix Recipe
The first step to making Harvest Trail Mix is to add 1/4 cup of Honey Nut Cheerios in a festive fall bag. I easily found the Honey Nut Cheerios in the cereal aisle at the store.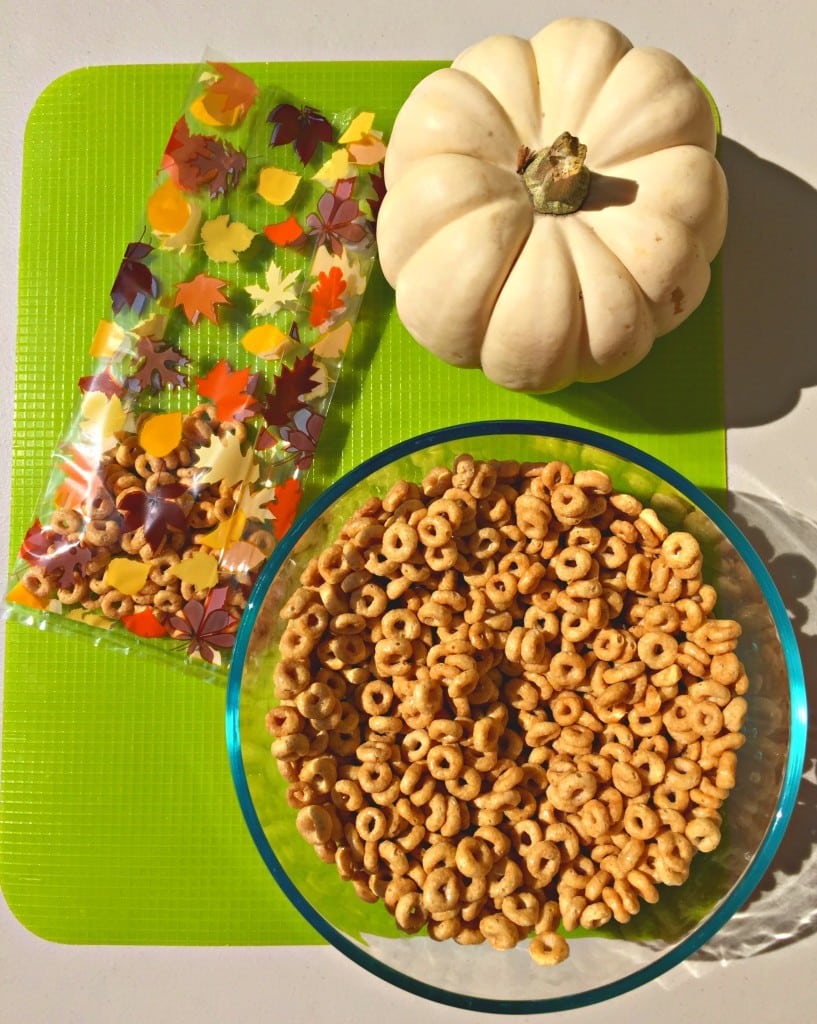 Secondly, add 1/3 cup of dried cranberries in the bag.
Next put in 1/3 cup of freeze dried bananas.
Lastly, add in 1/3 cup of white chocolate chips. You could also use milk chocolate chips instead.
Finally, seal up the bag and serve the Harvest Trail Mix at your child's next sports game. I made a total of 10 snack bags for my daughter's entire soccer team.
A nice addition to serve along with the Harvest Trail Mix are Nature Valley Oats 'n Honey Granola Bars. They too can be found in the cereal aisle at Vons.
Last week, I also served the girls Yoplait Original Strawberry Yogurt during half time, because it was so hot outside. Over 90 degrees and counting! I also found the yogurt in the dairy aisle at Vons while shopping for the Harvest Trail Mix ingredients. The girls quickly devoured the yogurt!
I was thrilled to be able to care for the girls on my daughter's soccer team and serve them a healthy delicious snack. What type of snacks do you make for your child's sport team? I would love to try out some new Harvest recipes this season! Please share in the comment section below.
Happy Fall!
Jilleen