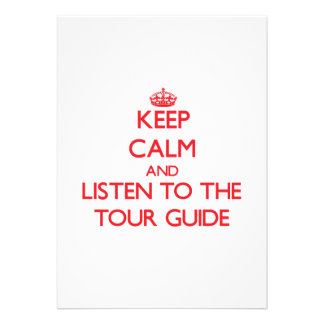 But what if you have a grumpy tour guide? You know the kind. The tour guide that says "if you don't keep your children in line, I am going to shorten the tour. Or better yet, just cancel it." And this is supposed to be the tour guide that enjoys working with children. Umm, what?
So how do you deal with a grumpy tour guide?
I believe rather than trying to fix the tour guide, we should focus instead on teaching our children how to respect them. If we do this, then our tour guide will more likely have a positive attitude toward us.
TOP FIVE TIPS ON HOW TO CREATE A HAPPY TOUR GUIDE:
1. SHOW UP ON TIME
If the venue says your tour starts at 10 am, then arrive at least twenty minutes beforehand to get all your students and chaperones checked in. When I lead a field trip, I always do this and it works wonders in getting everyone there on time. Docents like it when groups arrive on time.
2. START ON TIME
Docents are volunteers and freely give of their time during the week to lead tours. Please respect their time and start on time. When I plan a field trip, I always include in the description of the tour that we will start right on time. If someone is late, they are not able to join the tour except on rare occasions. Venues do not like latecomers. Some venues will even CANCEL a tour if the tour group is late. Start on time and the docent will be a happy camper, guaranteed.
3. ASK THE VENUE AHEAD OF TIME ABOUT THEIR "NO TOUCHING" POLICY
Yes, it will happen no matter how hard you try to prevent it. At least one student in your group will touch an object that they are not supposed to. This happened to me personally when I was 8 years old while on a tour of Hearst Castle. No matter how many times my mom told me not to touch stuff, I couldn't help it. I leaned up against a statue and our tour guide immediately shot me a dirty look and said "Please, young lady, don't touch the statues." Oh, the shame I felt after that incident. But boy did it teach me a valuable lesson. Respect the docents! Research the venue's rules ahead of time and explain it to your students. You can't save them all, but at least the majority of your students will respect the rules.
4. TAKE BREAKS WHEN NECESSARY
Last year, I went on a field trip with my son's kindergarten class to a local park for a Thanksgiving feast. The kids did a great job. However, after spending four hours at the park prepping and cooking a community meal, making crafts for seniors and playing games, the kids were spent. Several of them were so tired that they cried all the way home. So pace yourself when planning a field trip. Allow for breaks, bathroom stops, snack time, etc. A well-rested group leads to a much happier docent. I promise.
5. SEND A THANK YOU NOTE AND PICTURE OF YOUR GROUP WHEN YOU GET HOME
Saying thank you goes a long way. Sending a thank you note and picture of your tour group goes even further! Venues love pictures of happy students. So much so, that they typically put them on display. Just yesterday, I had a docent who has lead tours for over 20 years, ask me if she could put our picture in the airport lobby. Pictures serve as great memories and help venues attract future groups.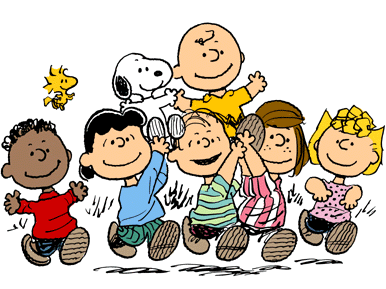 So imagine now, if you were a grumpy docent and had to work amongst pictures of happy people all day. Do you think your attitude would change? I do, most definitely for the better.
In all honesty, we do not have the power to change anyone's attitude. However, we do have the ability to be a positive influence on them. Therefore, if you show up and start on time, understand the venue's rules, take breaks when necessary and send a thank you, it's good for everyone. Including the new happy docent!
Happy Field Tripping,
Jilleen
SoCal Field Trips
https://www.socalfieldtrips.com
FOLLOW US ON:
www.facebook.com/socalfieldtrips
www.twitter.com/socalfieldtrips
www.pinterest.com/socalfieldtrips
© Jilleen Butler and SoCal Field Trips, 2013 – Current. Unauthorized use and/or duplication of this material without express and written permission from this blog's author and/or owner is strictly prohibited. Excerpts and links may be used, provided that full and clear credit is given to Jilleen Butler and SoCal Field Trips with appropriate and specific direction to the original content.