Recycling is a very important concept to teach our children. Not just through talk, but through action. In our house, we try to recycle everything we can including plastic bottles, aluminum cans, cardboard, paper and more. We also enjoy doing a variety of recyclable art projects together, including making easy plastic bottle flower vases for our friends and family.
Furthermore, since we believe in protecting the environment, we actively participate in the Johnson & Johnson Consumer Inc. Care To Recycle® program. Through this program, we have learned all sorts of creative ways to recycle our personal care products in our bathrooms.
Johnson & Johnson Consumer Inc., encourages parents to be an emerging bright spot when it comes to extending in-home recycling habits to the bathroom. In general, they want you to lead by example. A recent 2016 consumer survey on in-home recycling habits, conducted in partnership with Johnson & Johnson Consumer Inc., revealed that one-third of regular recyclers (34%) admit that it never even occurred to them to recycle in the bathroom. I am guilty as charged!
Personally, the largest obstacle I have when it comes to recycling my personal care products is a lack of tools and resources. That's why I enjoy the Care To Recycle® program. The creators make it easy to understand what you can and can not recycle and provides tips to families to guide them along the way. For example, did you know that you can put a dedicated bin in your bathroom to recycle personal care products? It's such an easy thing to do, even my 6 year old daughter has gotten on board.
There's a lot of craft ideas for plastic bottles! You can turn a clear plastic bottle into an eye-spy game for kids, make a maraca out of an empty shampoo bottle or create refrigerator magnets from leftover bottle caps. The ideas for recycling personal care products are endless if you think beyond the original purpose of the bottle.
For example, recently I made my mother-n-law a cute Recyclable Plastic Bottle Flower Vase out of an empty lotion container I had hanging around the house. I realized I could re-purpose the bottle for Mother's Day. Again, I thought outside the bottle!
How to Make a Recyclable Plastic Bottle Flower Vase
To make this Recyclable Plastic Bottle Flower Vase you will need the following supplies:
One empty personal care bottle
Two sheets of colored or patterned tissue paper
Scissors
Mod Podge
Brush
First, you want to take any labels off on the bottle and give it a quick rinse to remove any left over residue.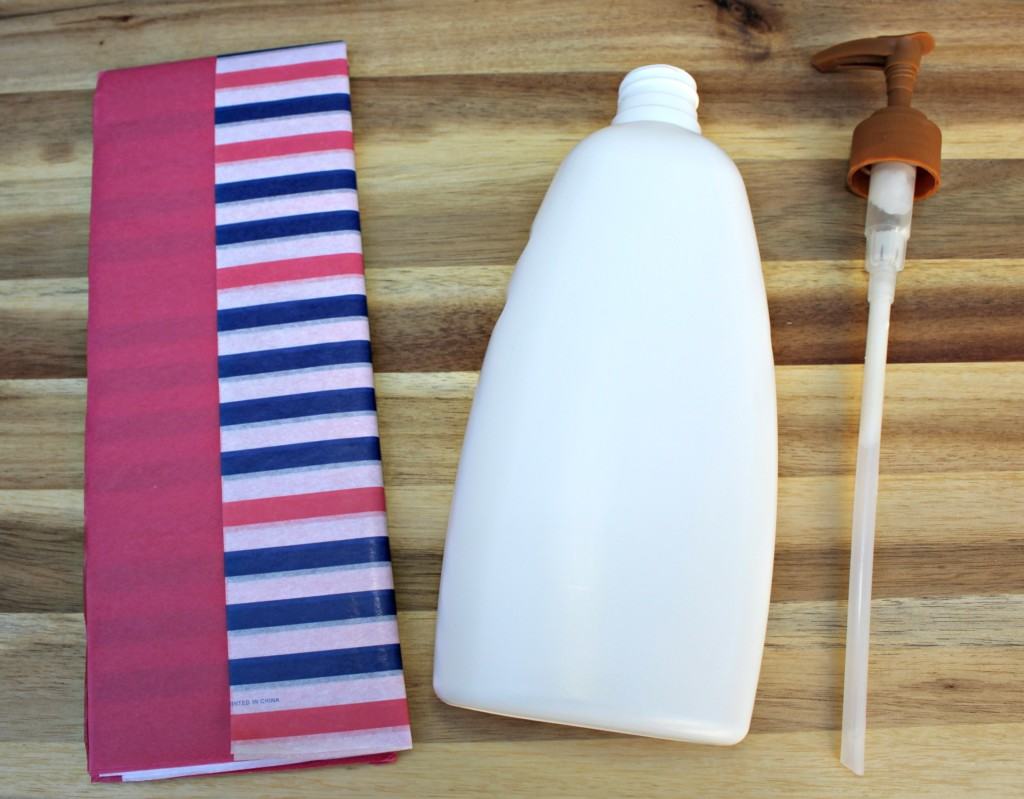 Second, cut up approximately 40 small squares of a variety of colored tissue paper. You can use as many colors as you want, but I personally prefer to only use 2 to 3 for my recyclable flower vase.
Next, brush a light coat of Mod Podge all over the bottle. The key to using Mod Podge is to go slow and only use a small amount. One brush stroke can go a long way!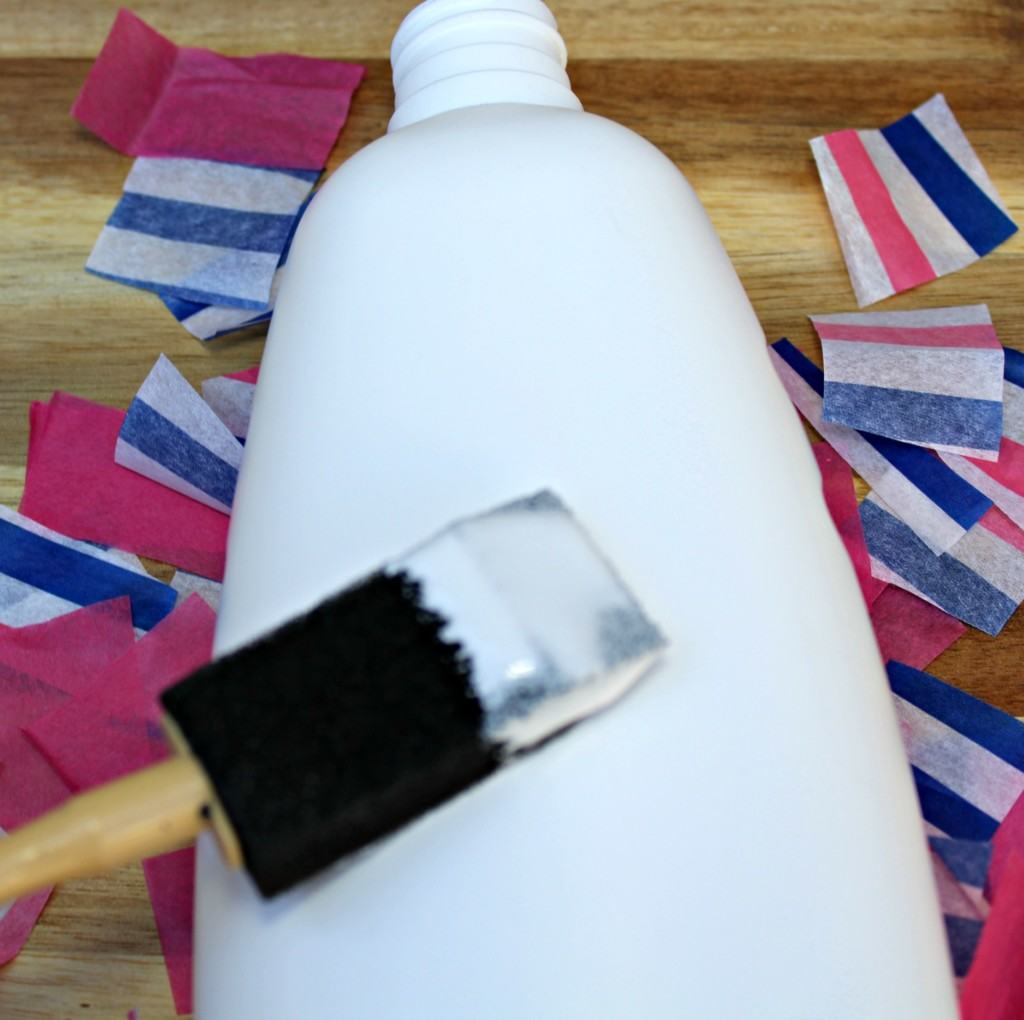 Next add the tissue paper squares all over the bottle. You can either design a pattern yourself, randomly put them on the bottle or skip certain sections. The joy of making crafts from recycled materials is that you can do whatever inspires you!
Finally, roll up a sheet of tissue paper and wrap it around the lip of the bottle as an accent piece.
Include some fresh flowers and now you are ready to enjoy your beautiful recyclable flower vase inspired by the Care To Recycle® program!
Happy Crafting!
Jilleen
I was selected for this opportunity as a member of Clever Girls and the content and opinions expressed here are all my own.