This post is sponsored by General Mills and Nestle™, but all opinions are my own.
Over the last decade, I have clipped and snipped tens of thousands of Box Tops for Education for my children's schools. When my son was in early elementary school, I was the Box Tops Coordinator for the PTA for two years.
During this time, we raised well over $7,000 and used the money to help buy Chrome Books for the students, purchase a new marquee for the front of the school building and pay for our annual school-wide campout. Box Tops has just done something amazing that has helped busy parents like myself, BOX TOPS HAS GONE DIGITAL! No more clipping required.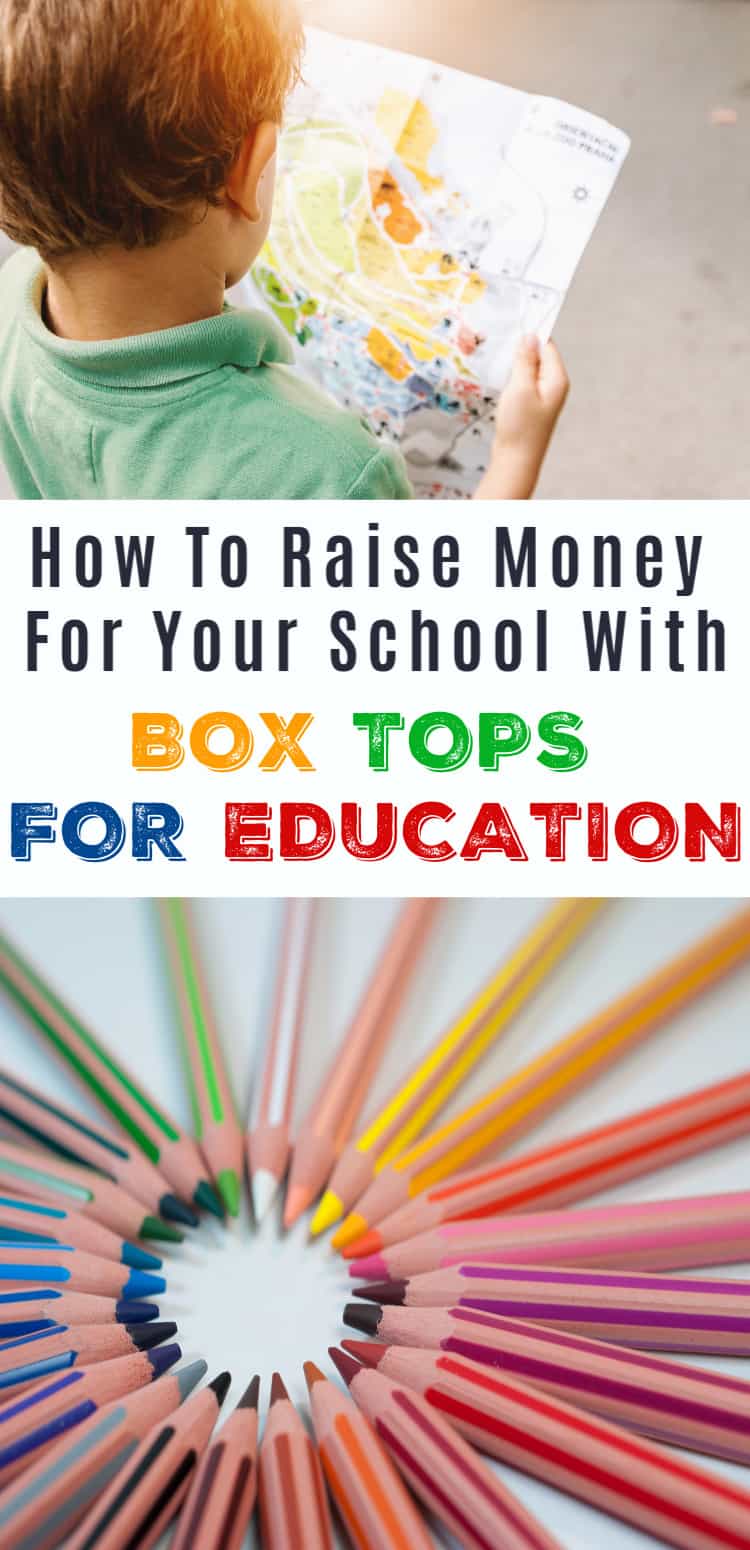 This year my son will be in junior high and I plan to continue to support the Box Tops Program at his new school with as much gusto as I did in years past. My daughter is also attending a new school this year. She is going to a local homeschool campus that is collecting Box Tops for the first time. Since this will be their first year, I plan on helping out and showing the parents how to download the new Box Tops App and and use it. It's super easy!
New Box Tops Digital Program
Like I said, Box Tops has officially gone digital! At its core, the program and purpose will remain the same; to help schools raise money for their student body and purchase items that they need. But now, instead of clipping, all Box Tops will be earned digitally via a scanned receipt.
With the click of a button, people can now download the new and improved, user-friendly Box Tops app, register and select a school, and then scan an eligible receipt containing Box Tops products. And you still earn 10 cents for each Box Tops product purchased plus extra earnings for any Bonus Box Tops opportunities.
The app will automatically add Box Tops to your school's earnings online, giving visibility to see how you are supporting your school in real-time. The new technology will also help save the sanity of Box Tops Coordinators from having to check for expiration dates and count and bundle clippings for hours and hours on end.
Even better, Box Tops will continue to honor all physical clippings until they reach their expiration dates. So, please carry on and continue to send in all your clippings to the Box Tops Coordinator at your local school.
Special Box Tops Offer at Sam's Club
Recently, in preparation for back-to-school, my daughter and I went to our local Sam's Club to pick up a few items for breakfast and lunch and to help stock the teacher's lounge at my daughter's new school next year. While shopping, I learned they have a great deal going on right now! Buy 1, Earn 12 Box Tops on Eligible General Mills and Nestle™ Products at Sam's Club.
Here's a handy list of all the items that qualify for the Buy 1, Earn 12 Box Tops offer:
Nestle ™ Pure Life Water
Honey Nut Cheerios 40.7oz
Honey Nut Cheerios 48oz
Lucky Charms 46oz
Cinnamon Toast Crunch 49.5oz
Fruit Roll Ups
Mott's Fruit Shapes 90ct
Nature Valley Crunch Oats 'n Honey Crunch Bars 49ct
Nature Valley Protein Bars 30ct
Nature Valley Sweet and Salty Almond Bars 36 ct
Nature Valley Sweet and Salty Peanut Bars 36 ct
Nature Valley Biscuit Sandwich
Nature Valley Chewy Trail Mix Bars – 48ct
Gardettos 42ct
Chex 42ct
GoGurt 32ct
Yoplait Original Variety Pack 18ct
Totinos Pepperoni Pizza Rolls 160ct
Toaster Strudel 4ct Variety Pack
Betty Crocker Triple Chocolate Brownie
Bisquick Mix 96oz
Since both of my children eat a lot cereal, I purchased a box of Honey Nut Cherrios and Cinnamon Toast Crunch for breakfasts during the week. On the weekends, because my husband likes to make pancakes, I picked him up a box of Bisquick Mix. His pancakes are divine!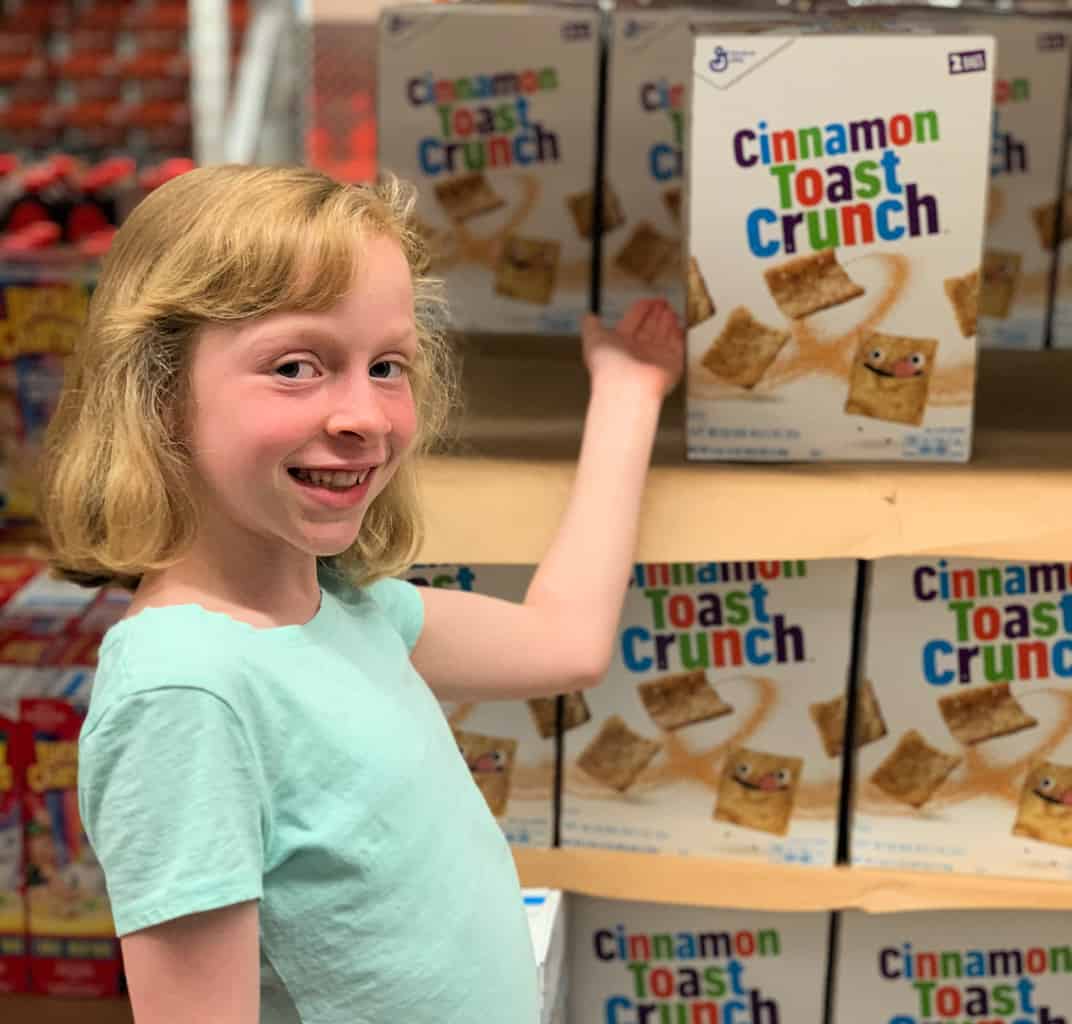 For the staff lounge at my daughter's school, I wanted to surprise the teachers with a pantry full of tasty goodies and treats. My daughter and I had a fun time pushing the shopping cart up and down the aisles at Sam's Club, while picking out what we wanted to put in the pantry.
After much thought, we decided upon Nestle ™ Pure Life Water, Mott's Fruit Shapes, Nature Valley Biscuit Sandwich and Nature Valley Sweet and Salty Peanut Bars. I figured there was enough in my basket to satisfy everyone's taste buds, plus some!
To take advantage of the
Buy 1, Earn 12 Box Tops on Eligible General Mills and Nestle™ Products Offer at Sam's Club
, please visit
http://bit.ly/BoxTopsatSamsClub
.
And don't forget save your receipt, download the new Box Tops App and and scan it when you get home to redeem Box Tops for your local school. The more you scan, the more Box Tops for Education!