This shop has been compensated by Collective Bias, Inc. and its advertiser, MARS Incorporated. All opinions are mine alone.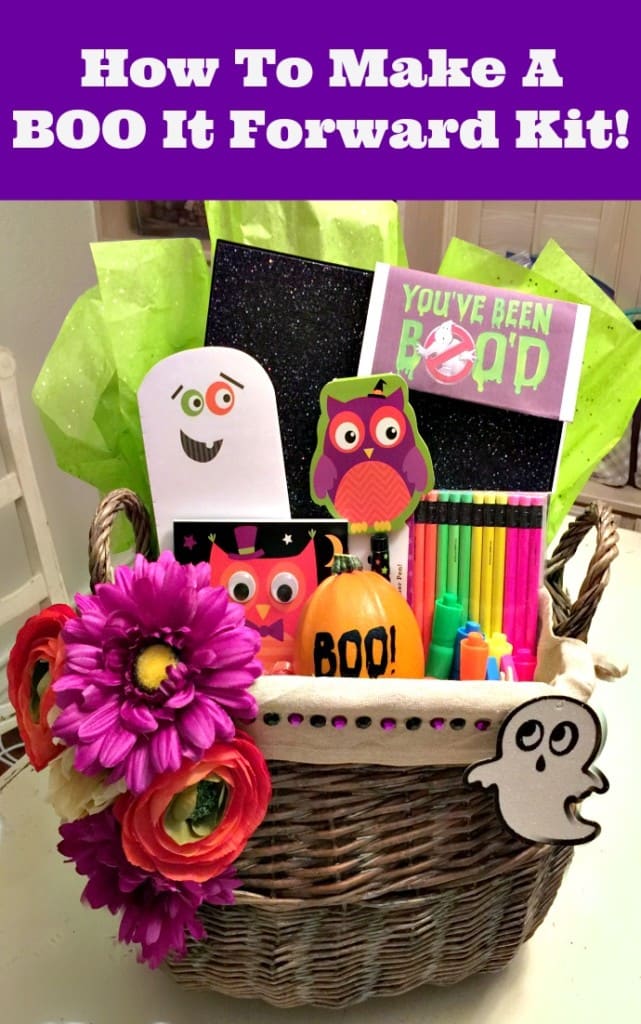 Halloween is almost here! There's no better way to get into the "spooky mood" of the season than to make someone special a BOO It Forward Kit.
For Halloween, my family enjoys participating in this new modern day tradition called BOO'ing! Sometimes called "Ghosting" or "the Phantom", Halloween BOO'ing is an autumn take on the traditional "Secret Santa". Usually seen in neighborhoods–but sometimes in the workplace –BOO'ing is a friendly tradition for Halloween fun.
How To Start A Halloween BOO'ing Tradition
To start a Halloween BOO'ing tradition, one festive individual secretly leaves a small gift basket, BOO'ing card, BOO'ing instructions and a BOO'ing sign on their neighbor's doorstep or coworker's desk. The lucky recipient is asked to post the sign near their own door or desk, alerting others that they have already been BOO'd. That way, new BOO'd recipients won't leave a duplicate BOO'ing gift for them.
In turn, the recipient is asked to BOO another neighbor on the block or coworker in the office, leading to a chain reaction and more Halloween fun. Then you can watch the BOO'ing signs proliferate! Soon, the entire neighborhood and/or office is sporting signs, and everyone is guessing "Who's been Boo'd?"
For 2016, I decided to make a special BOO kit for my daughter's 2nd grade teacher. Since her teacher enjoys the holidays and decorating her classroom for them, I created a Teacher Inspired BOO Kit just for her!
So do you want to get in on the fun and BOO your child teacher's too? Here's how to create your very own BOO'ing gift basket and start a BOO'ing tradition in your local school!
How To Make A Boo Kit
You will need the following supplies to create your own BOO Kit:
A large size basket
Purple and black rhinestone stickers
A wide variety of fax flowers in autumn colors
Tissue paper
Any teacher supplies like pencils, erasers, highlighters and more
Halloween treats
Halloween decorations
Printable BOO card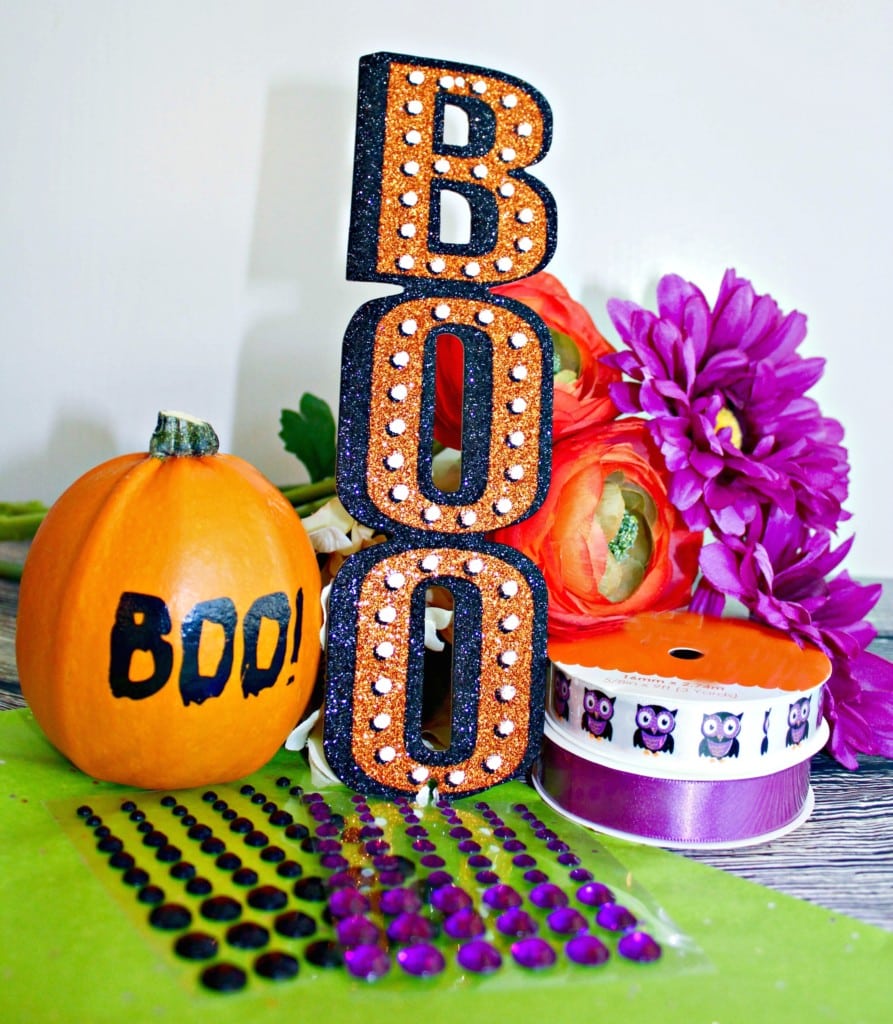 Select a large size autumn colored basket that can hold a wide variety of candy and school supplies.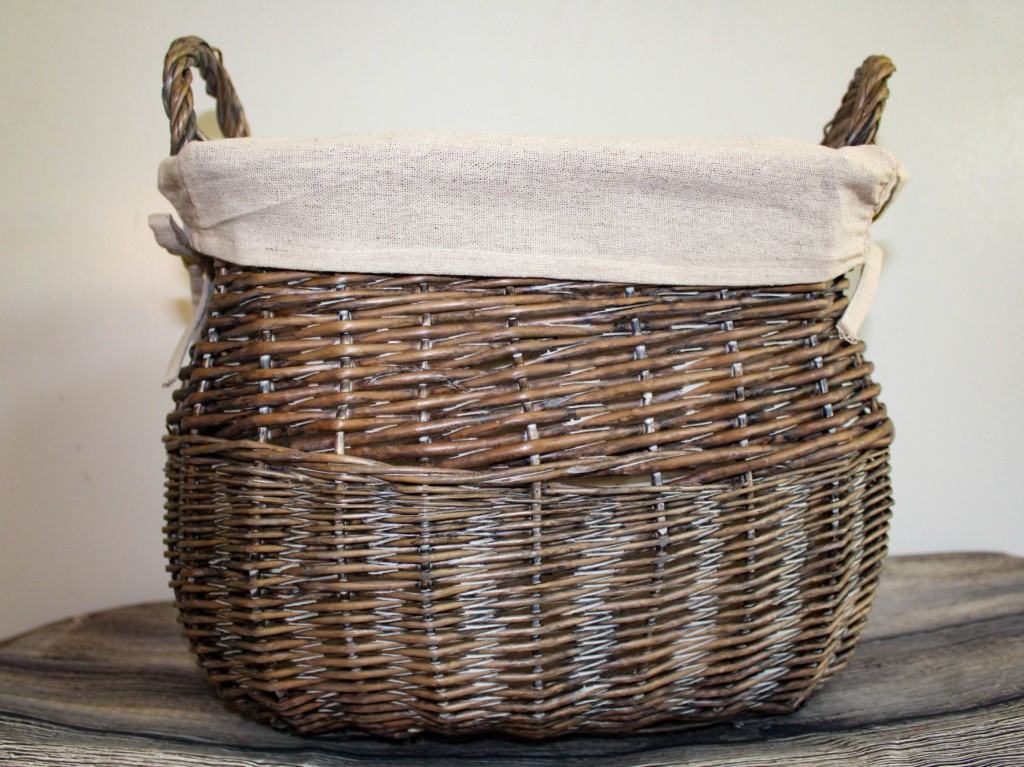 Add purple and black rhinestones stickers on the front of the basket. I prefer to hot glue them to make sure they stay in place.
Next cut off the stems of the fax flowers and glue the flower buds on to the basket with hot glue.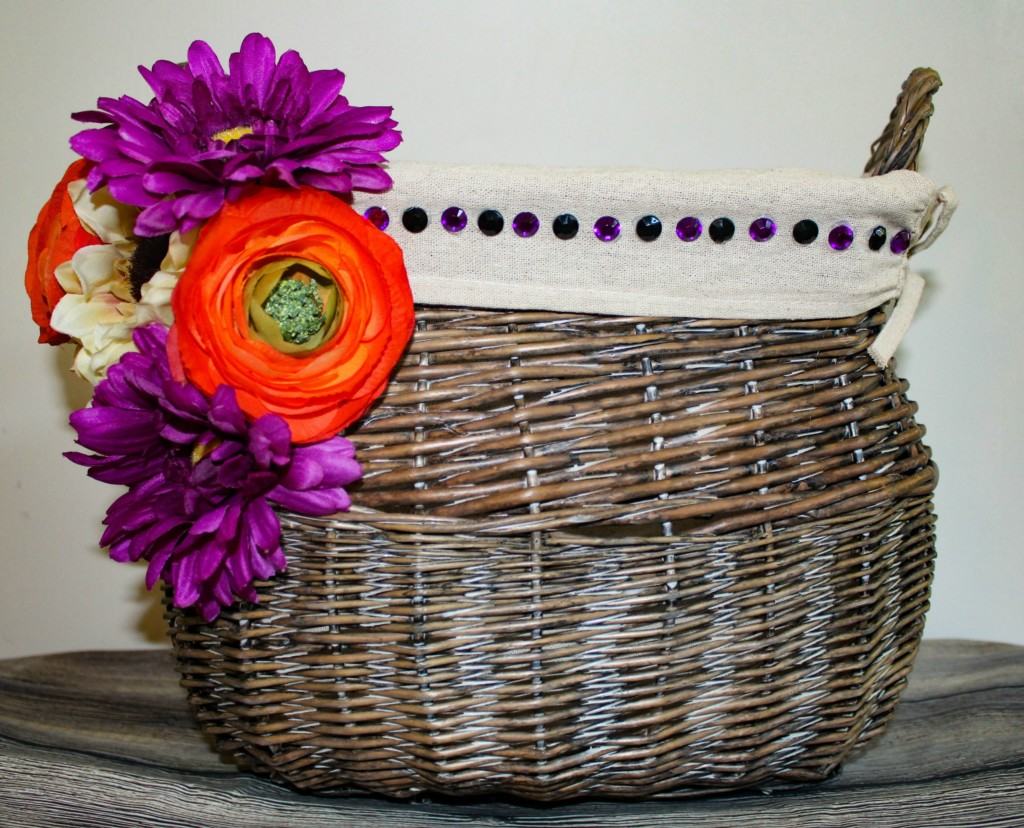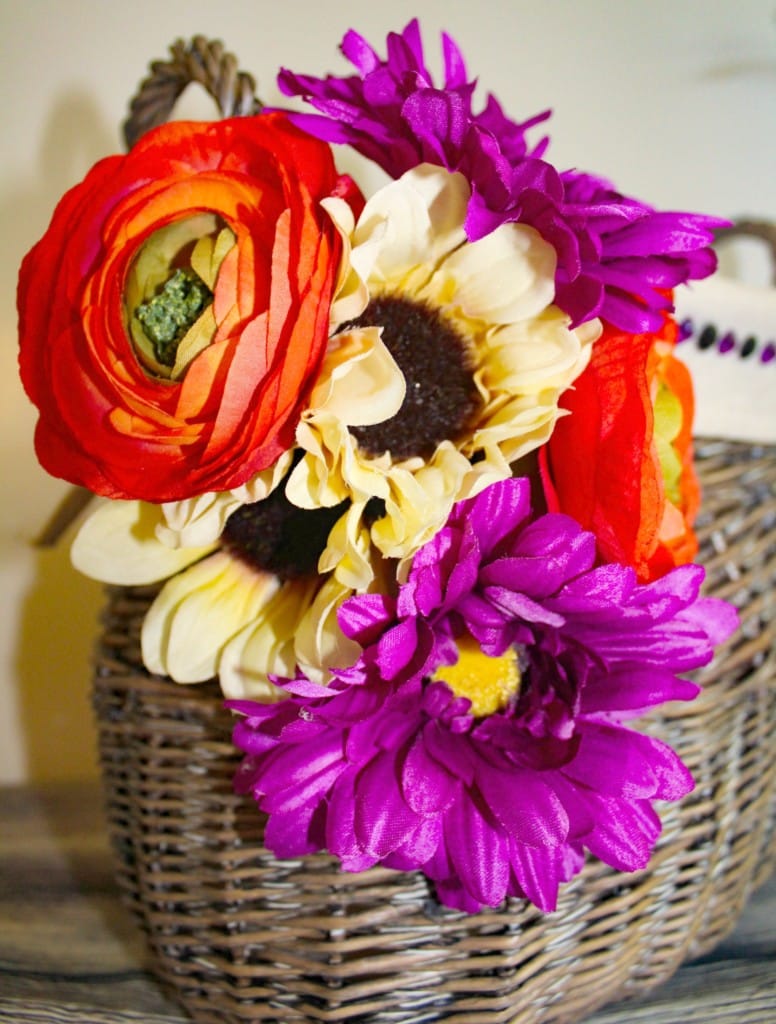 Add the candy. I put in two types of candy in my BOO Kit. First, a mixed bag of SNICKERS®, M&M'S® and TWIX® chocolate candies and then a bag of Skittles® and Starburst® candies.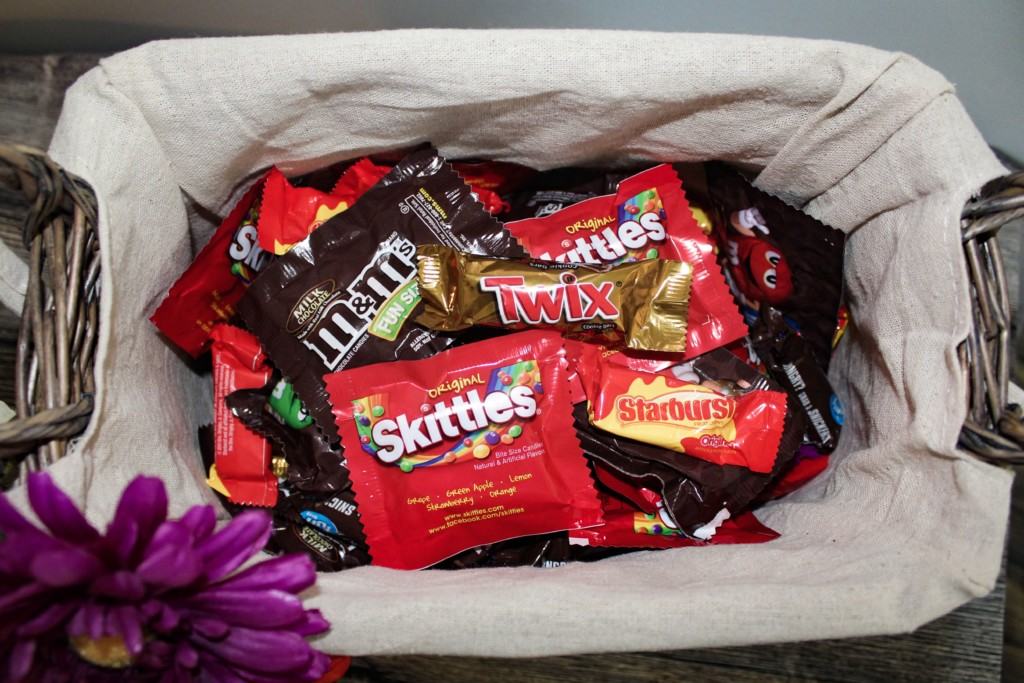 After adding the candy, include a few Rice Krispies Treats® in the basket.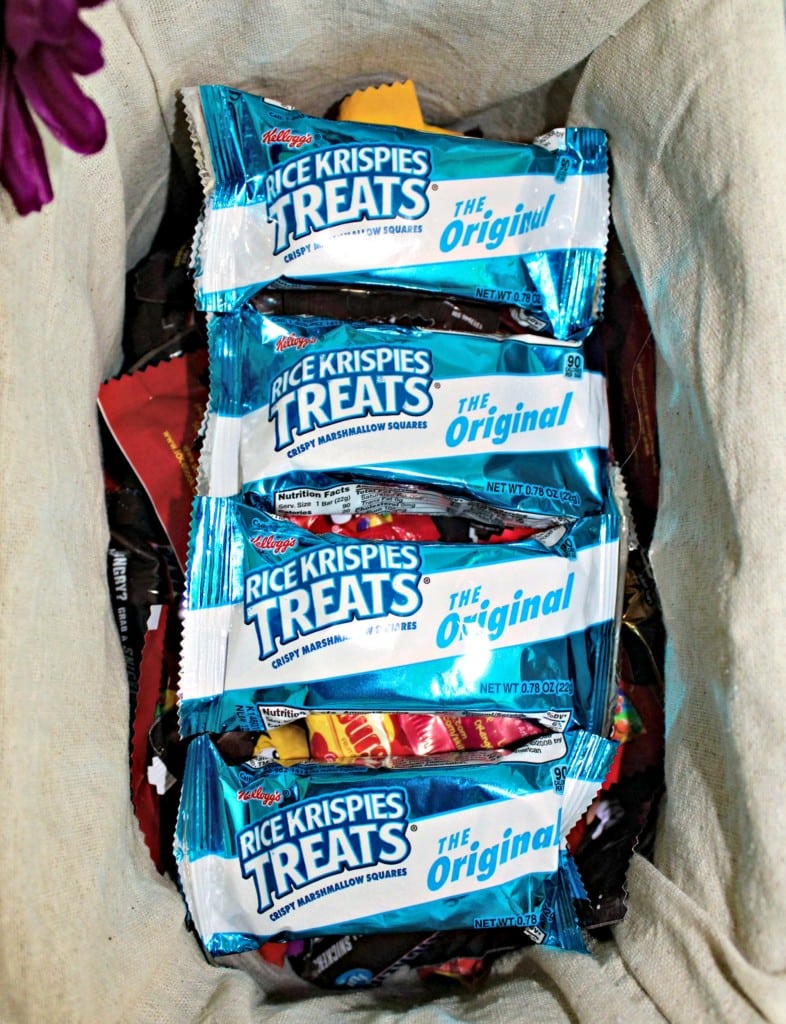 When I went shopping, I wanted to find the Rice Krispies Treats® box that had pictures of the Ghostbusters® movie on it. Ghostbusters® and Halloween go hand in hand, right?!!
While at Walmart, I also learned that Ghostbusters® will be available on Blu-ray and DVD on 10/11. Better yet, if I want to see it now, I can watch it on VUDU!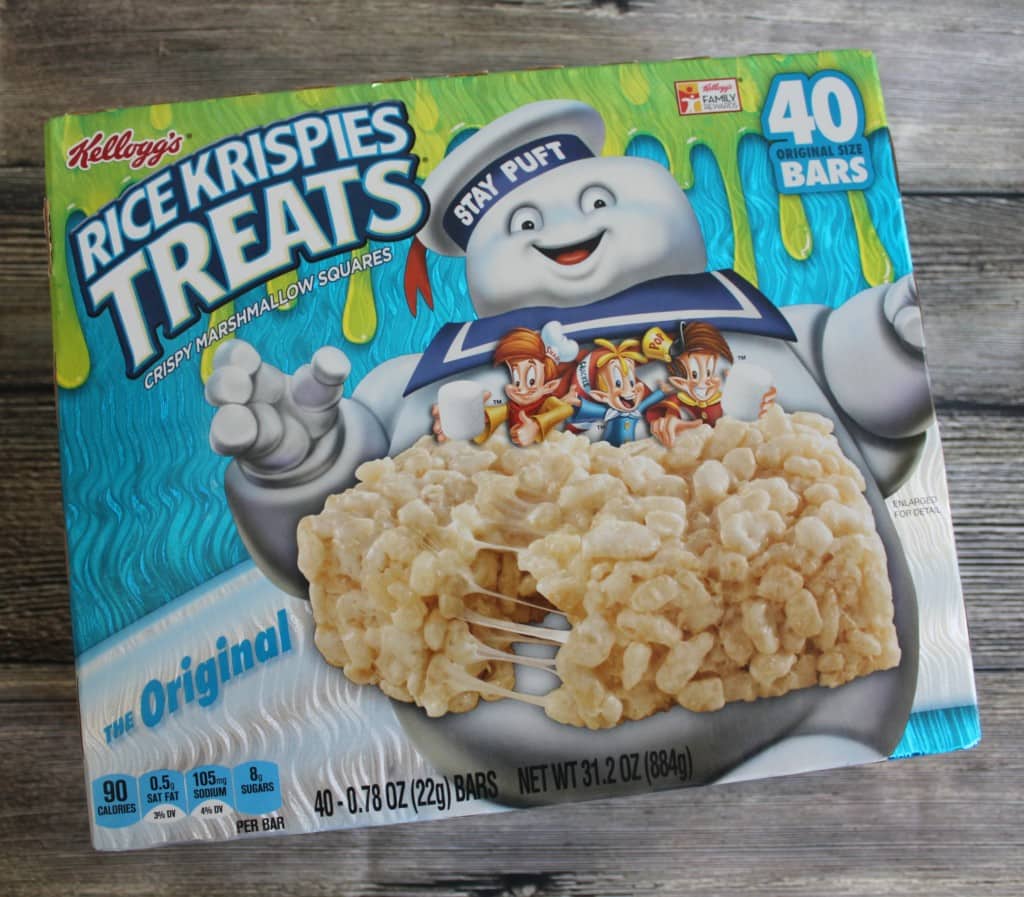 Next add the teacher supplies. I included a bunch of items that I know my daughter's teacher needs and will definitely use throughout the school year.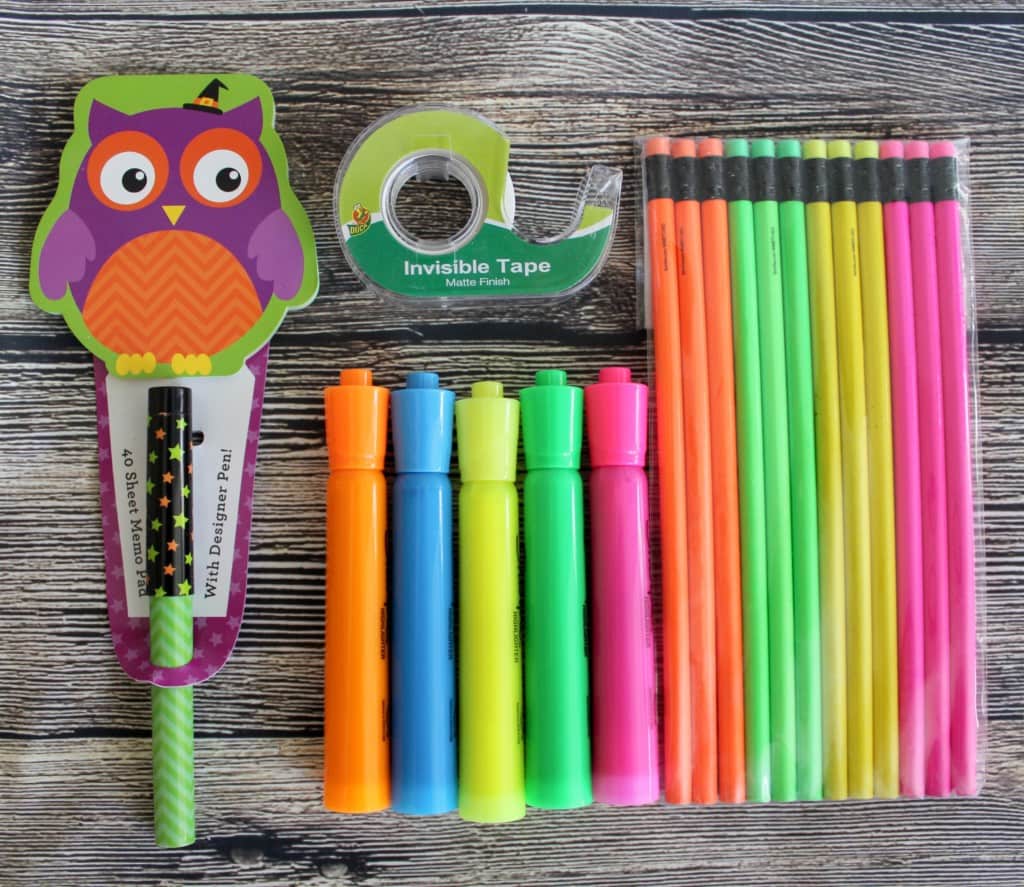 Next mix in the Halloween decorations that you purchased with the school supplies. I put in Halloween bubbles, stretchy bracelets, an owl notebook, a pen, a sparkly black folder, a ghost notepad, a small pumpkin and an apple. Teachers love apples…at least that's what I always thought!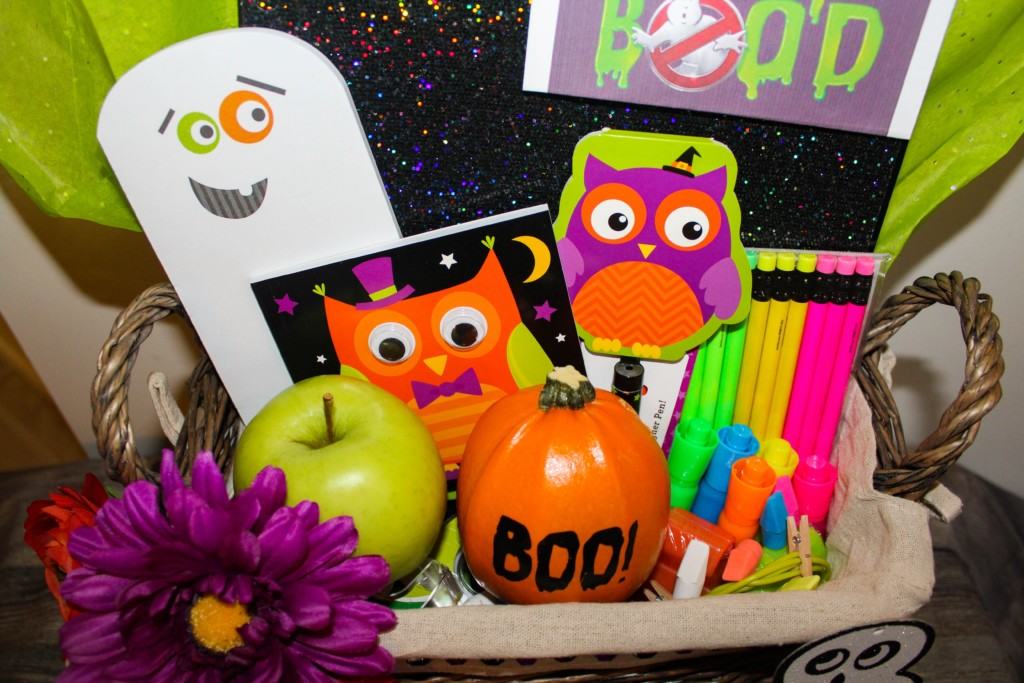 Finally, print out a BOO It Forward card at BOOItFoward.com and attach it to the basket.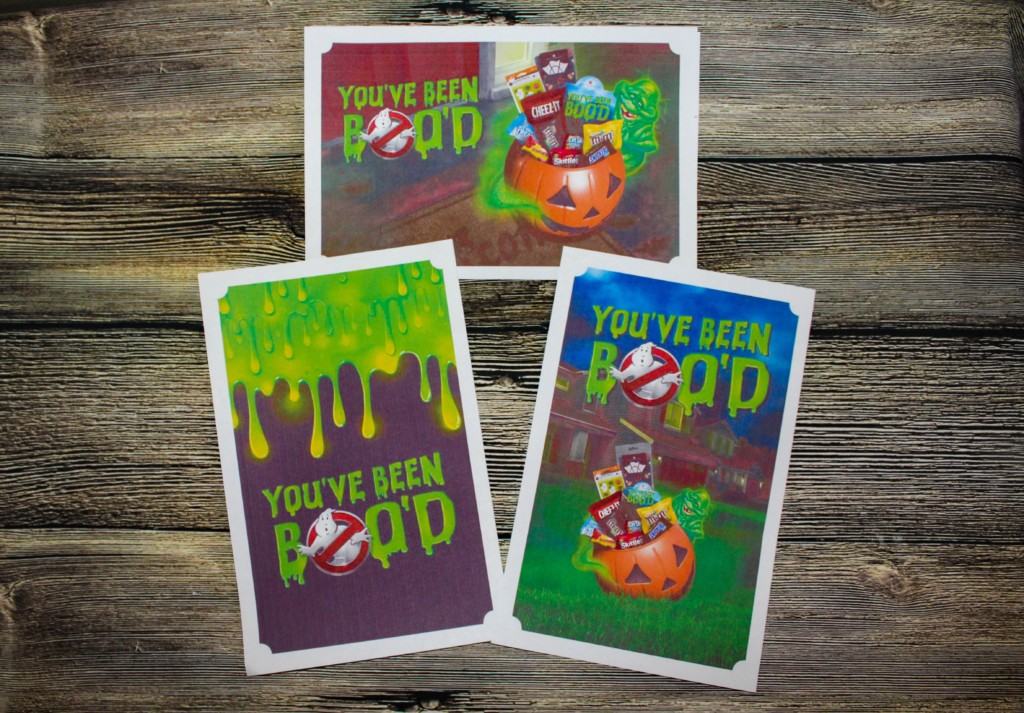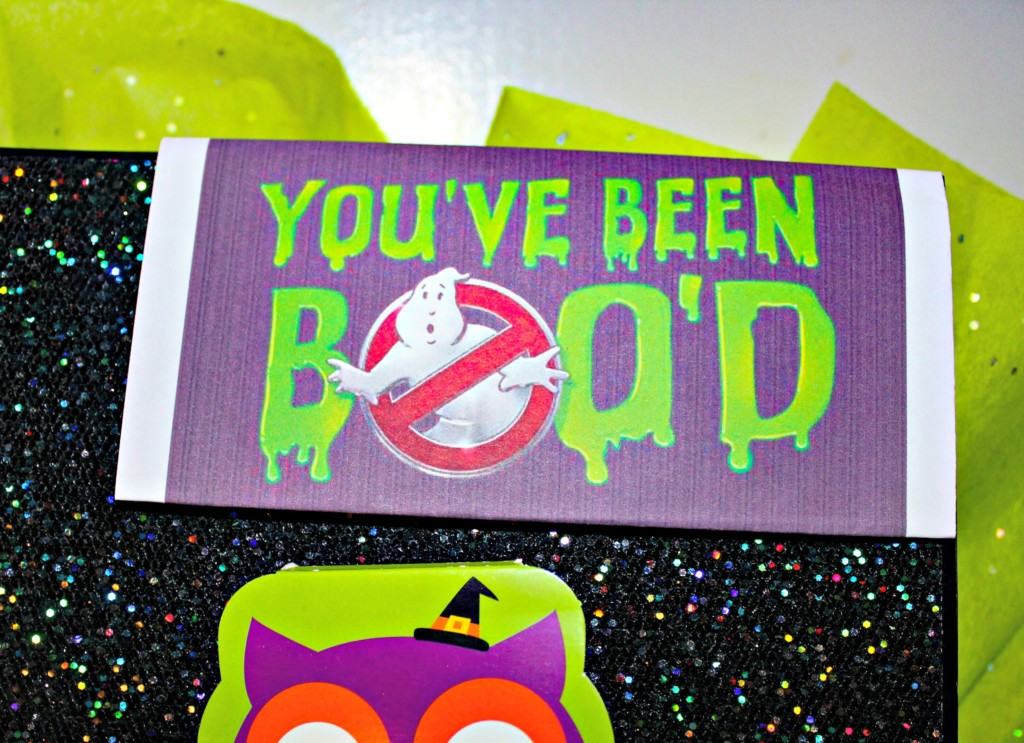 Now here comes the fun part! Deliver the BOO gift basket as a surprise to your favorite teacher–and watch the BOO signs multiply at your local school.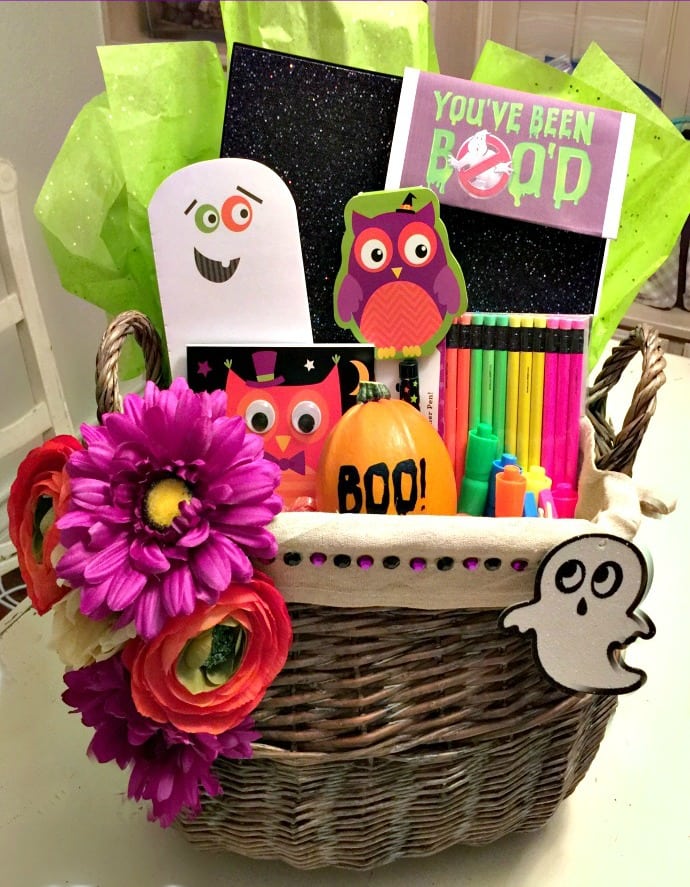 So who do you plan to give a BOO It Forward gift basket to this Halloween? Let us know in the comment section below!
Ready? Set? BOO!
Happy Halloween!
Jilleen