This shop has been compensated by Collective Bias, Inc. and its advertiser. All opinions are mine alone. #CollectiveBias #InsideoutEmotions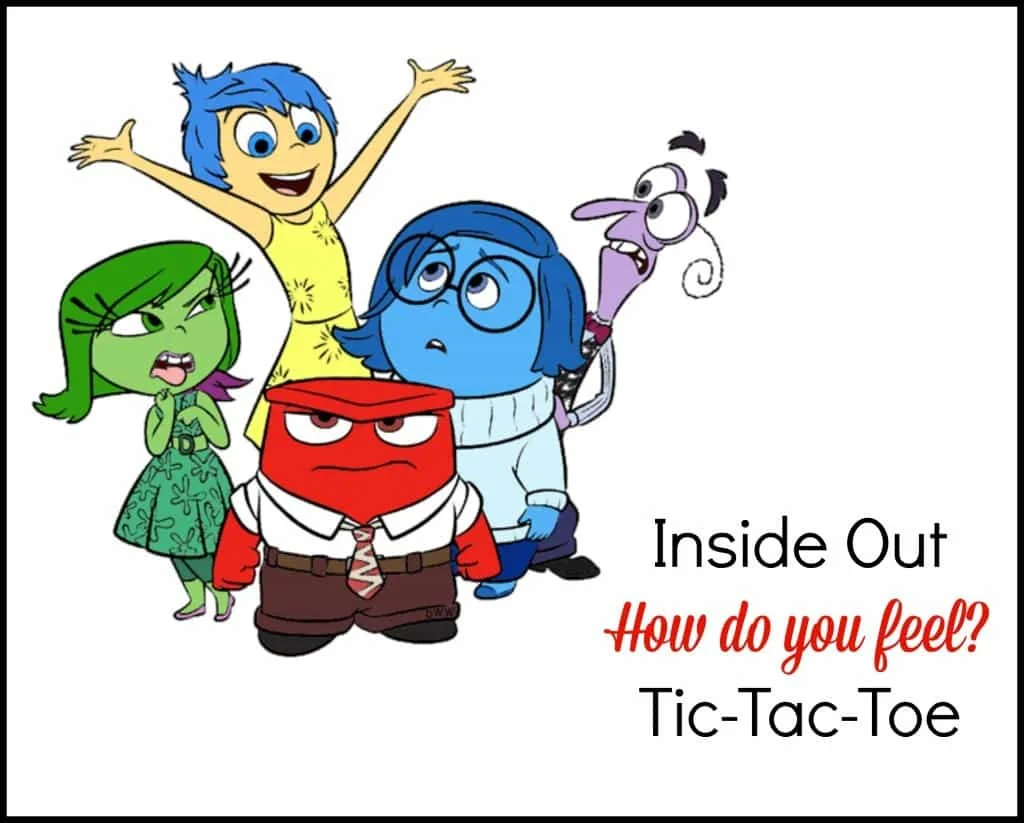 Teaching your child how to manage and express their emotions can be a tough job. For some of us it comes naturally. For others, it is a challenge. Luckily Disney has created the new movie Inside Out, available on DVD at Walmart November 3, to help parents teach their children about emotional self-regulation. As a parent of a child with special needs, it is even more important. Thankfully with tools, such as Inside Out, I have discovered new and creative ways to enhance my children's emotional abilities.
Emotional self-regulation is the ability to monitor, evaluate and modify one's own emotional reactions. It is also a complex process that involves initiating, inhibiting, or modulating one's behavior in any given situation. Inappropriate, extreme or unchecked emotional reactions to a person, place or thing could impede a child's functional fit within society. Therefore, children must engage in some form of emotion regulation all the time.
Since my family and I were some of the first people see Inside Out when it came out in theaters, I created this cute Inside Out "How Do I Feel" Tic-Tac-Toe printable game to help my children identify and express their emotions more efficiently. It is a simple board game anyone can play!
Directions
Print out the Inside Out "How Do I Feel" Tic-Tac-Toe Board Game & Characters. You can download and print each image by right clicking on the image itself.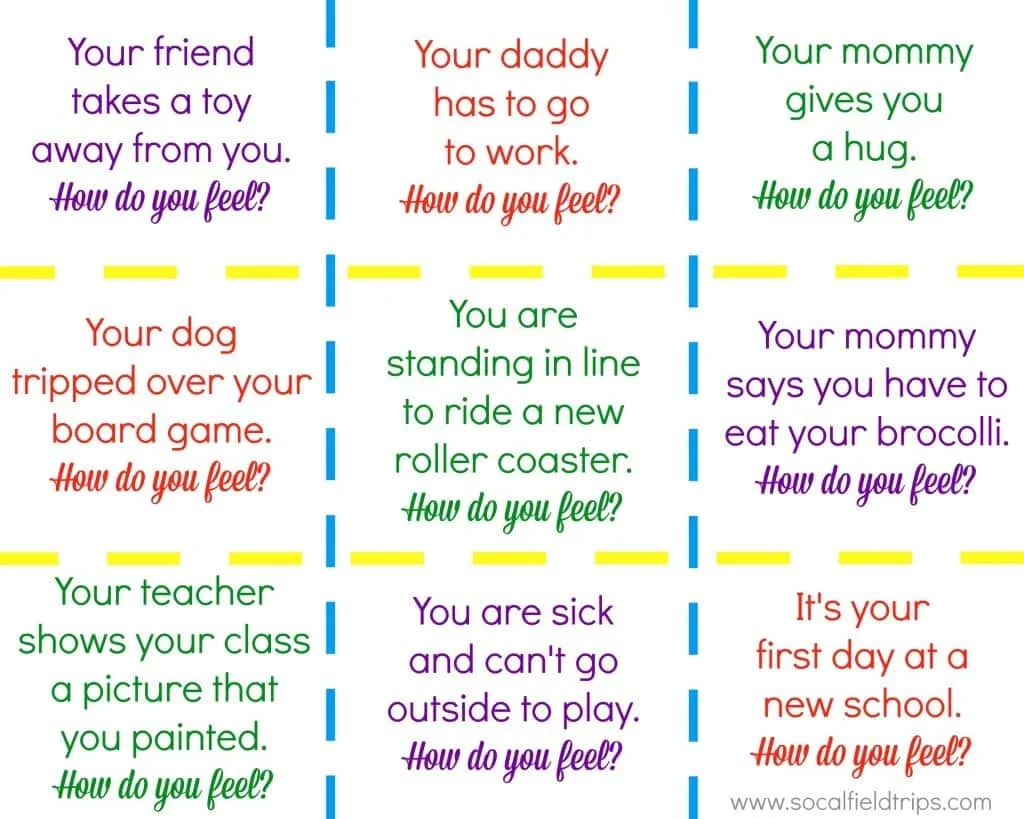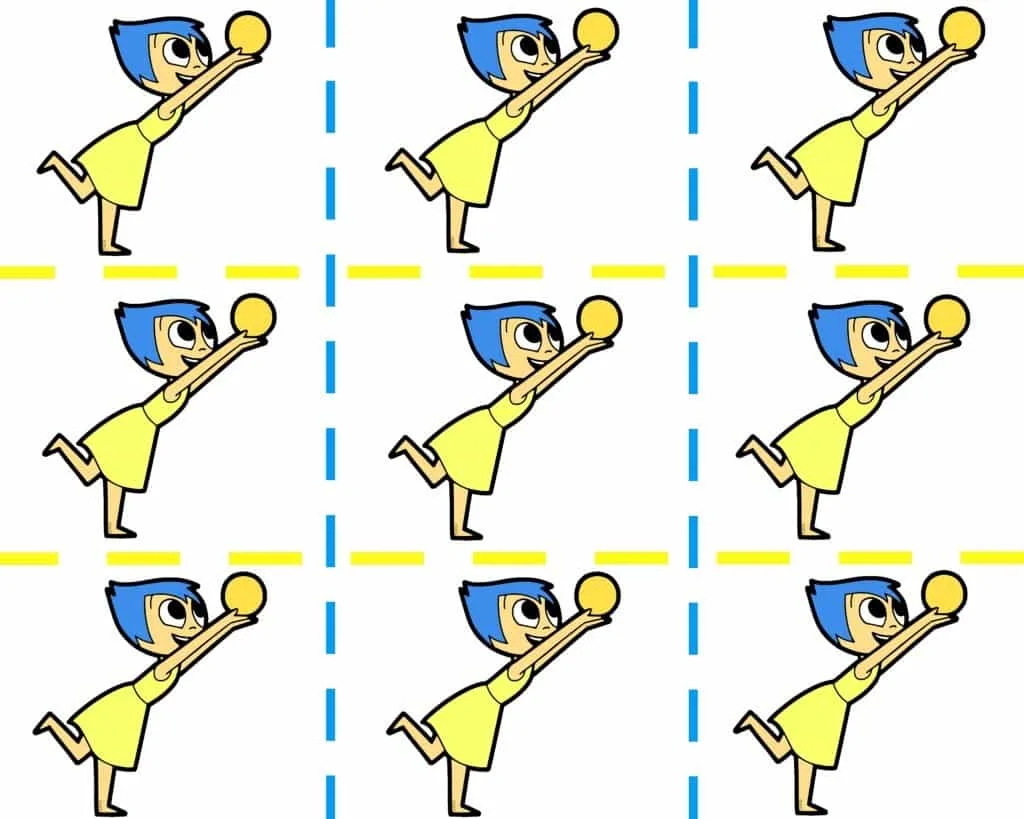 Next cut out the individual characters with scissors.
Goal
The goal of Tic Tac Toe is to be the first player to get three in a row on the 3 x 3 grid.
Playing Tic Tac Toe
Pick any person to go first. Players alternate by placing different Inside Out characters on the board. But before they can put a character on an individual square they have to answer the "question" in the square first. Parents help their children identify and verbally label the emotion in the question.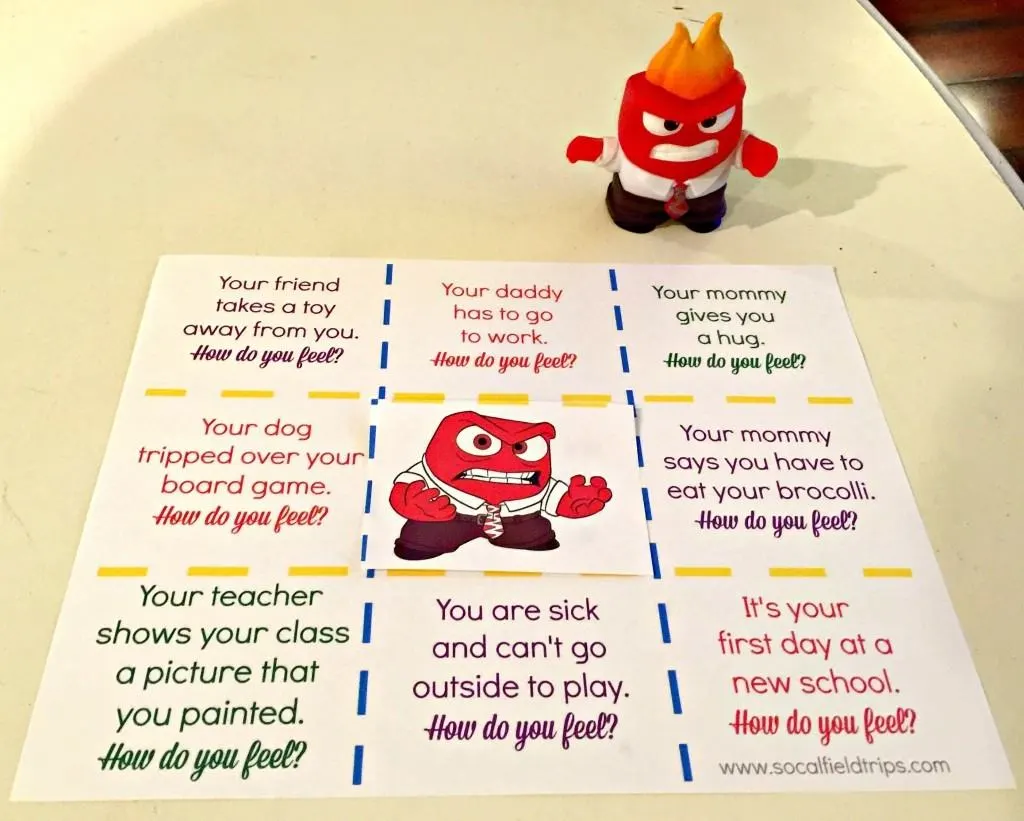 The game continues until either (a) one player has three like kind characters in a row, horizontally, vertically or diagonally; or (b) all nine squares are filled.
If a player is able to place three like kind characters in a row, that player wins. If all nine squares are filled and neither player has three in a row, the game is a draw.
After my kids and I played a few rounds of Inside Out "How Do I Feel" Tic-Tac-Toe, we had a family movie night and watched Inside Out on DVD. They were super excited to see some of the emotions that they had just identified in the board game playing starring roles in the movie!
FYI, I purchased the Inside Out DVD, Anger toy and supplies for my Inside Out "How Do I Feel" Tic-Tac-Toe game at my local Walmart!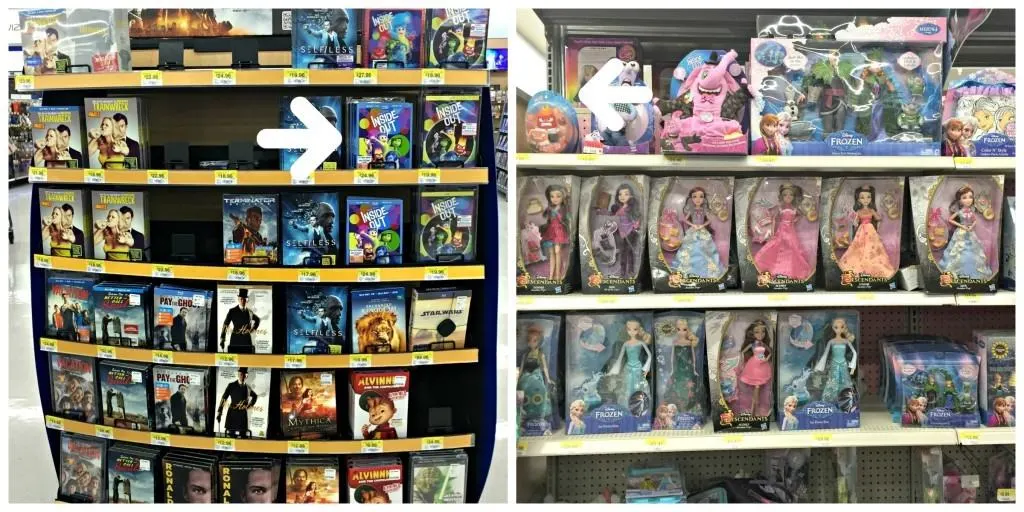 So how do you plan to use the movie and the Inside Out "How Do I Feel" Tic-Tac-Toe game to teach your children about emotional regulation? Please share with us in the comment section below!
Happy Learning Together!
Jilleen