This is a sponsored post.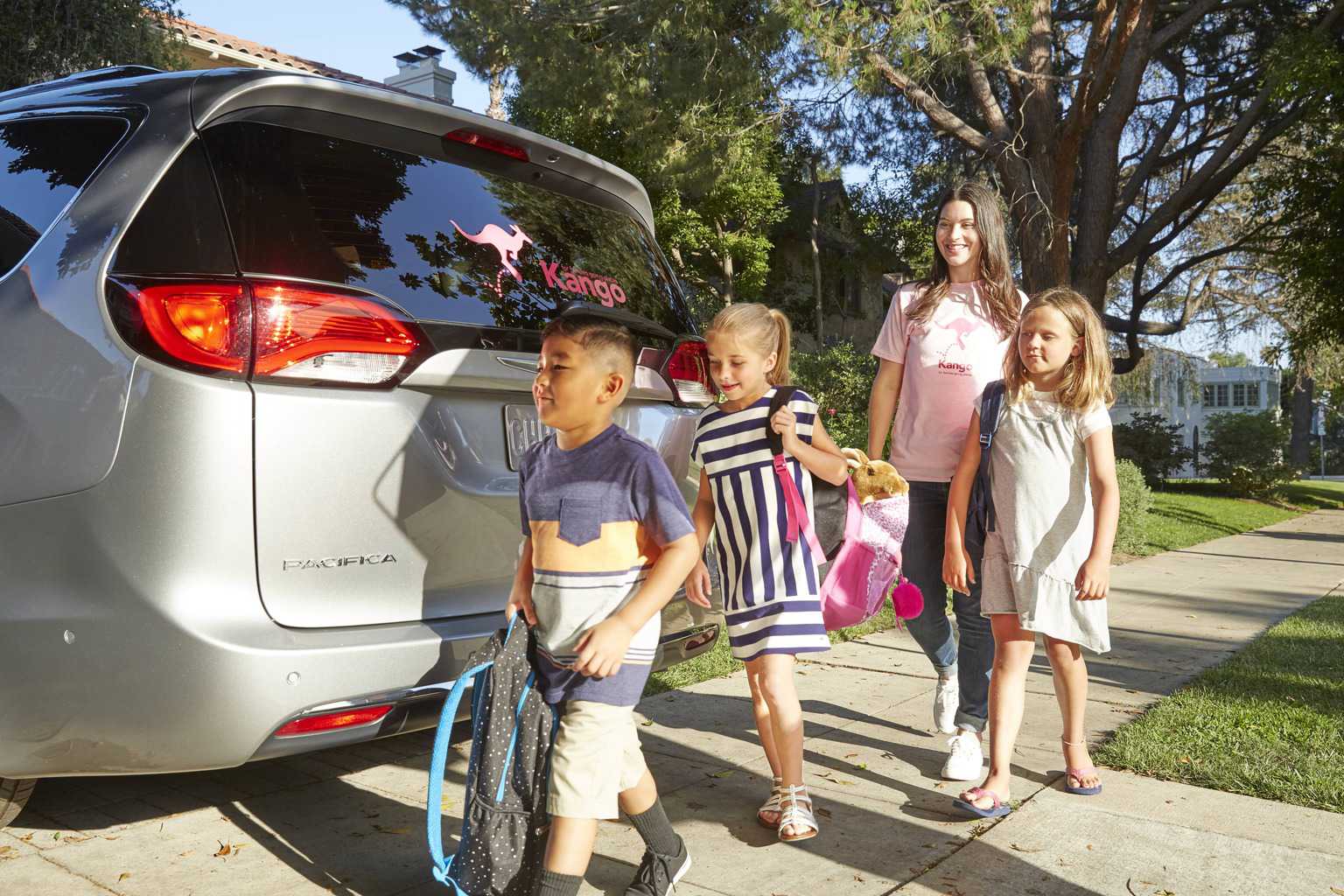 Imagine this scenario. It's Wednesday afternoon and you're stuck in a business meeting in downtown LA. All the while, your children – George, Hannah and Sarah – are waiting at school to be picked up and driven to their afternoon activities. It's also the busiest day of the week for your family. George has to be at soccer practice at 3:30 pm, while Hannah and Sarah have theater rehearsal at 4:00 pm. You simply know you're not going make it in time. So, what do you do? This is a dilemma that may modern-day parents encounter, not just once, but several times a month. As a working mom, I know I do.
Kango The New Uber For Kids
But now there's a positive solution for working and stay-at-home parents in Los Angeles. Introducing Kango, the new Uber for kids! Toting multiple kids around town and taking them to their extracurricular activities can quickly go from an annoying chore to a never-ending task that consumes your life. It's especially difficult for working parents when you're responsible for generating the extra income that supports your children's activities. As Southern California residents, we know this all too well. It is very expensive to live and thrive in LA!
The Kango App is designed to help parents of preschool to highschool age students shuttle their kids around when they are in a bind or have a scheduling conflict. Through the Kango app, parents can see potential drivers and sitters before booking an appointment. If necessary, you can meet even your driver ahead of time to make sure your caretaker is a good fit for both you and your family.
Kango Driver Reviews
Kango's applicant background checks are some of the most vigorous in the industry. First, Kango drivers and sitters must have prior childcare experience and willingly submit to a phone screen, two background checks, fingerprinting and an employer reference check, which is all part of their screening criteria. Secondly, Kango drivers must have a valid driver's license, clean driving record, current registration amd own a reliable vehicle.
Recently, I had a situation where I had to attend a mandatory meeting at my son's school. My husband was not available to pick up my kids, because he had to work late that day. I was pertubed, because I only needed someone to pick up my daughter from choir practice at 4 pm and take my son to cheerleading practice at 6 pm.
It was difficult to find a sitter that would just provide a ride for my kids, because usually there's a minimum number of hours that they will work. In the end, I had to pay a sitter for four hours of work, when in reality they only worked 2.
Kango's car service for kids does not have this issue. Unlike other carpooling apps for kids, Kango has a highly qualified pool of both sitters and drivers available. Often times, it's a combined ride and sitter situation where your child is picked up from school and the driver or sitter takes them home and stays with them for a couple of hours. With Kango, you also only pay for the services that you use.
Kango in Los Angeles
For busy parents in and around Los Angeles, Kango is just a few clicks away on your smartphone. The Kango App has more than 200 drivers and sitters in the area and provides thousands of safe rides for Los Angeles familes each month.
Through the Kango App, LA parents can view drivers and sitters profiles, which lists their experience, prior customers and the ability to call and ask questions before hiring. Parents can also communicate directly with their Kango driver or sitter through the Kango App.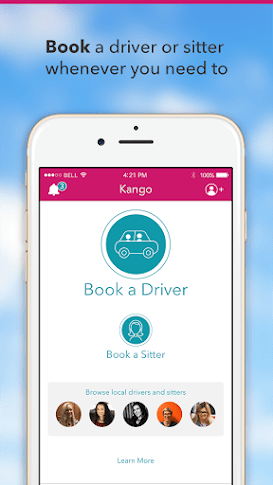 How Much Does It Cost To Use Kango
Kango has a monthly membership of $9/month per family, which gives you instant access to all of Kango's prescreened drivers and sitters and the ability to schedule personal rides. Second, ride fares are calculated based on time and distance. The minimum fare is $16. Babysitting is charged based on an hourly rate. Third, there is a $1 per ride Safe Ride fee which allows Kango to cover their mileage-based insurance costs.
Spring is a great time to try out Kango when your kids have to be at so many end of the year activities including graduation rehearsal, ballet recitals and school parties. To learn more about Kango and schedule your child's next ride, visit www.kangoapp.co
Happy Field Tripping!
Jilleen