nFuse Bar & Kitchen now open in Anaheim!



Parents! Are you planning a vacation to Disneyland anytime soon? What do you do once the kids hit the sheets and grandma bunkers down in front of the TV?
My recommendation…escape! Go on a date night with your spouse to the new hip nFuse Bar & Kitchen at the Anaheim Marriott in Anaheim, California. Located only a few blocks from Disneyland, it's the perfect opportunity for adults to getaway while on vacation with their children. I know. It's an oximoron! So better yet, why not stay the night at the Anaheim Marriott. Just recently the Marriott underwent a multi-million dollar renovation that includes all new furniture, bedding, artwork and a fantastic new restaurant – nFuse Bar & Kitchen.
nFuse Bar & Kitchen is a comfortably modern social lounge and restaurant featuring California microbrews, premier tap wines and handcrafted cocktails.
And lucky for SoCal Field Trips we were among the first to try out their new culinary experience!
"Sharing" is everything to nFuse. From the open floor plan to the whimsical seating to the spacious bar area, nFuse does not miss a beat when it comes to facilitating human conversation and connection.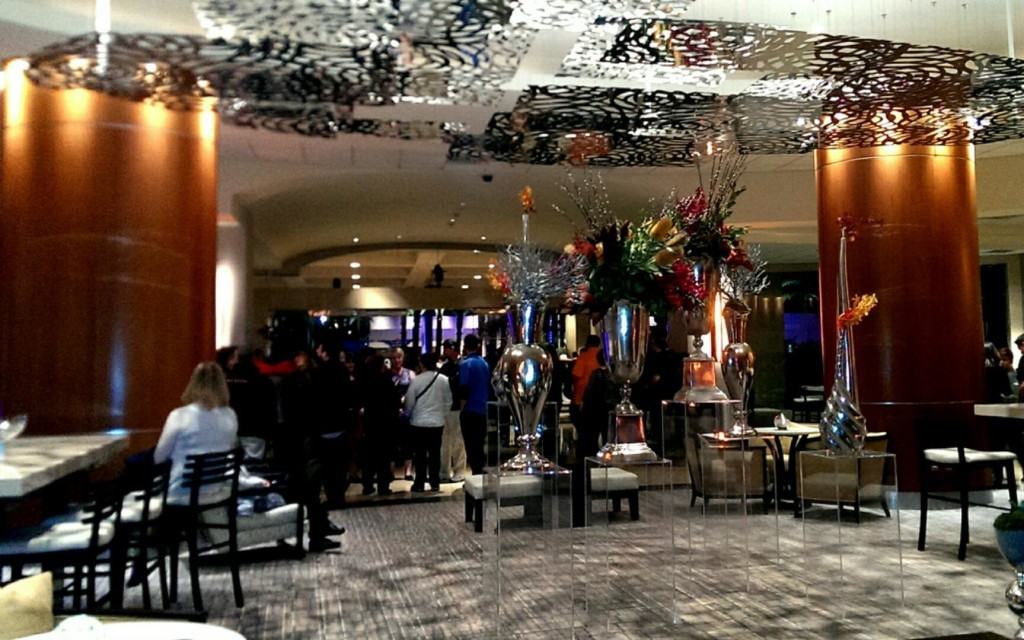 Even their menus are designed for sharing and celebrate California cuisine with inspiration from around the globe.
Mr. SoCal Field Trips (AKA my hubby!) enjoyed savoring many of their dishes at the media event. First let's talk about the appetizers! One after another they came out for us to sample. Mini sliders, flat bread pizza and kale chopped salad. And this was just the first go round!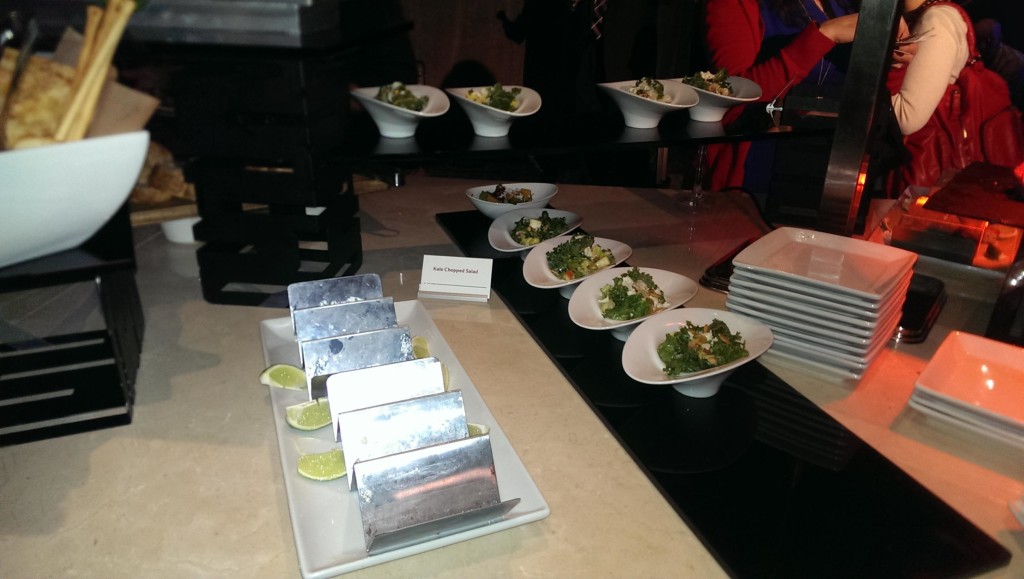 Mr. SoCal Field Trips then moved onto tasting nFuse's Rack of Lamb and said it could rival the likes of any 5 star restaurant in town!
Tired of the old mac' n cheese that you make for your children at home? Not this time honey! Try nFuse's Lobster Mac 'n Cheese. It is divine!
No date night is complete without desert and a night-cap, right? nFuse' got you covered there too!
So the next time you are on vacation, and need a little break from your children, head on over to nFuse Bar & Kitchen. They will be waiting with their menus wide open!
Happy date night!
Jilleen
Disclosure: We were invited to a media event at nFuse Bar & Kitchen to help facilitate this post. All points of view are our own.