Last Saturday, my family had a not-so-spooky day at Knott's Berry Farm in Buena Park, California!  We attended their annual Halloween family-friendly celebration called Knott's Spooky Farm.  This daytime event is a non-scary celebration of cheer rather than fear with shows and activities geared for kids ages 3-11.  The fall daytime Seasons of Fun event is included with regular park admission or your 2019 Knott's Berry Farm Season Pass.
Families are invited to participate and join in the Halloween fun at several key areas within the park – Ghost Town, Calico Park, Fiesta Village and Camp Snoopy.   This special limited-time event serves up live entertainment, trick-or-treating, a costume contest and exclusive festivities tailored just for little ones.
Top 6 Not-To-Miss Knott's Spooky Farm Activities
Ghost Town Treat Stops
We attend Knott's Spooky Farm every year and like to bring along our good friends to enjoy it with us.  First, my children and their friends go trick or treating through Ghost Town.  Since Knott's has expanded the trick-or-treating path to six stations, my little ghouls are able to interact with even more spooky, but friendly shopkeepers, than in years past.  Children are encouraged to wear their costumes while trick-or-treating, while parents can pick up a treat bag for their kids at the main entrance.  The treat bags that contain event maps and other goodies are distributed from opening until 4:30pm.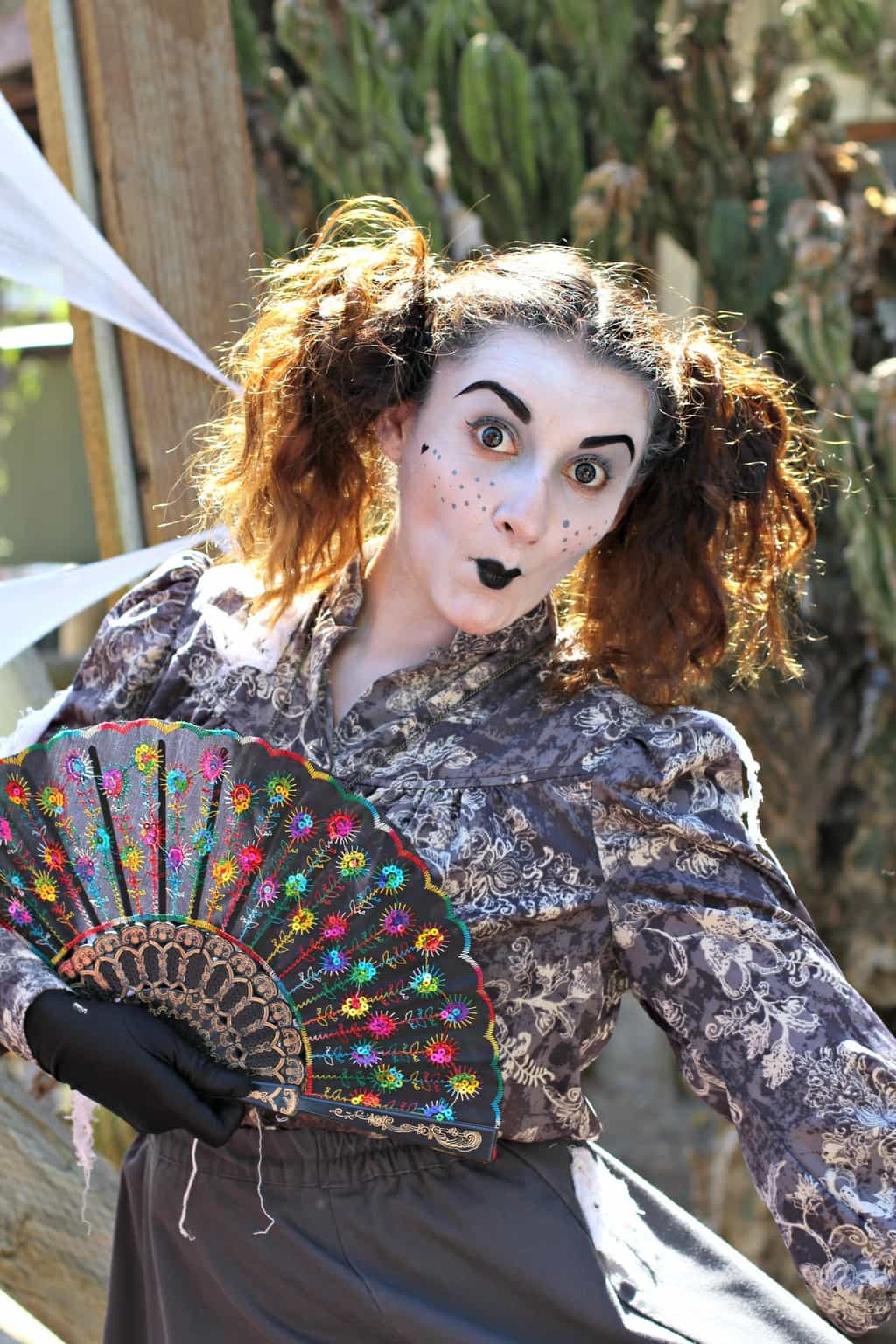 Check Out The Best Halloween Costumes For Kids!
 Morph Alien Pick Me Up Inflatable Blow Up Costume
 Disney Fairies Tinker Bell The Pirate Fairy Girls' Costume
 Marvel Spider-Man Toddler Costume
 Disney Mary Poppins 2 Pc. Girls Costume, with Hat Size: Med
 Star Wars: The Force Awakens Child's Stormtrooper Costume, Medium
While walking around Calico, the friendly ghosts hand out treats to the children, tell funny ghost stories from the school house steps, take spooky pictures with visitors and do personal coffin fittings.  If your lucky enough, the ghosts might even show up in one of your pictures!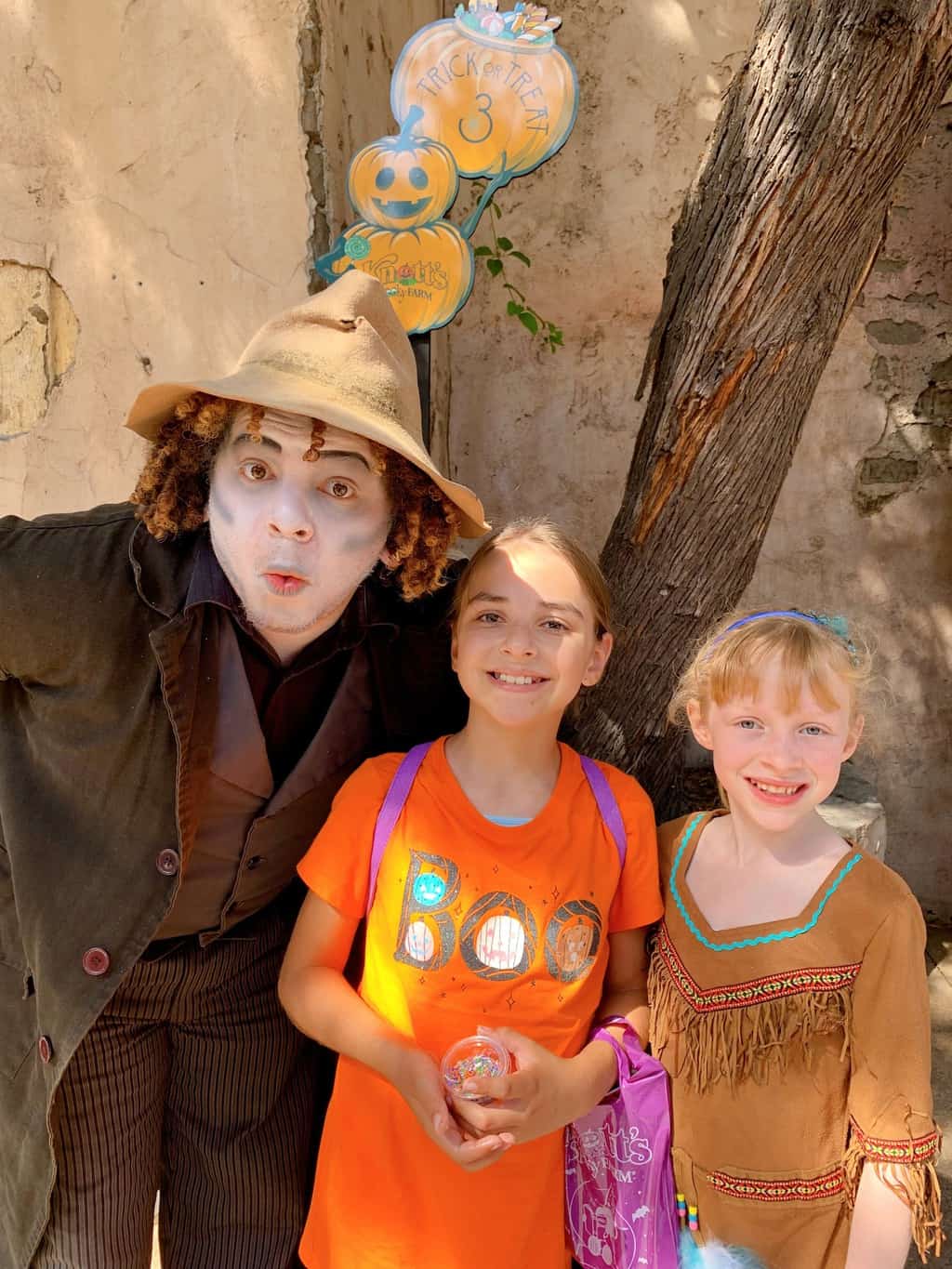 This year's trick of treat stations are located at the Dress Shop, Post Office, Calico Bank, Gun Shop Peak In, Undertaker and Town Hall.  I highly recommend that you arrive early in costume to go trick or treating at Knott's Berry Farm.  Since the lines can get fairly long, the earlier you go, the better.  Also, as it gets closer to Halloween, the park can fill to capacity.