Sponsored
Inviting a few friends over to watch your favorite football team face off is nice, but why not up your game this year, by hosting a bash that guests will be cheering about until next season!  Hosting a game day party is actually a lot less work than you think, as long as you plan ahead and shop early.
One of my favorite dishes that I like to make for game day is this Easy Cold Bean Salad.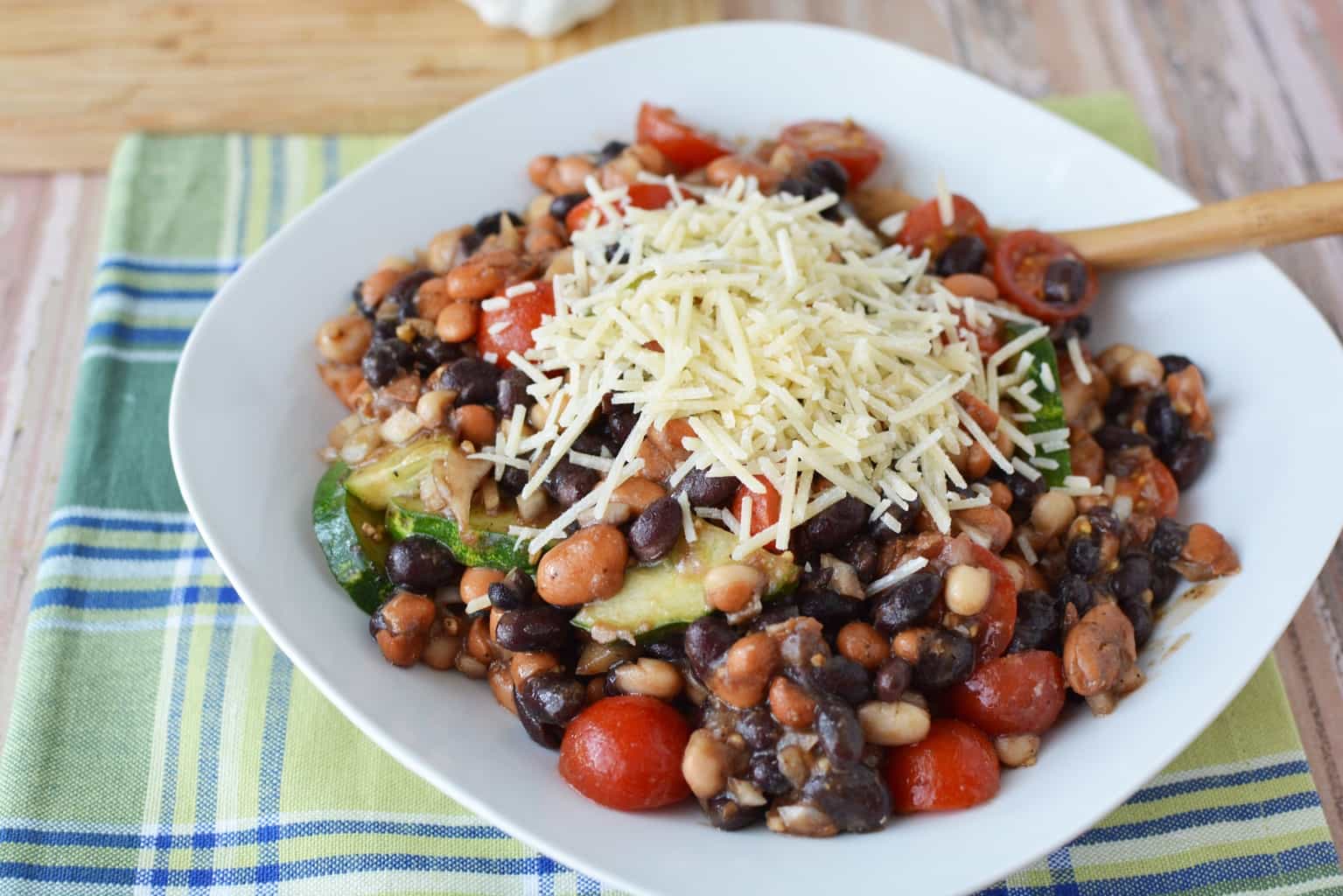 It's perfect for fall picnics and potlucks too.  And even if you're not a football fan, you'll still want to make it.  It's that good!
This Easy Mixed Cold Bean Salad has the taste of 'mush' beans along with the crunch of an onion (although not much since it's cut so small) and a cucumber.  It also has a balsamic-y taste because of the vinegar, but not too strong.