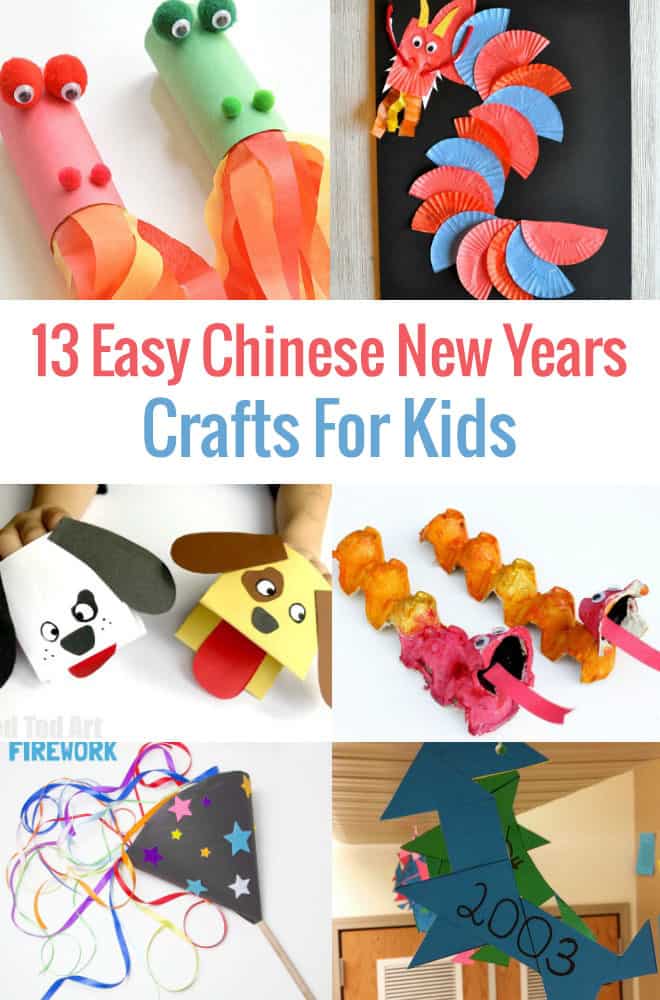 Did you know that Chinese New Year, also known as the Spring Festival, lasts for approximately 23 days?  Various Chinese New Year symbols express different meanings.  For example, an image of a fish symbolizes "having more than one needs every year".  A firecracker symbolizes "good luck in the coming year".  The festival lanterns symbolize "pursuing the bright and the beautiful".
2018 is the Year of the Dog.  The Year of the Dog officially begins on February 16, 2018 and ends on February 4.  This year will also be the first Year of the Dog in twelve years.
Why not make 2018 extra special by making one of these 13 Easy To Make Chinese New Year Crafts For Kids?  Then it on display for all to see!
These Chinese New Year Crafts For Kids are ideal for little hands including toddlers, preschoolers and elementary school students.  They also compliment any history or homeschool lesson about China and adds a bit of creativity to the school day.
Enjoy and Happy Chinese New Year!
Jilleen
13 Easy To Make Chinese New Year Crafts For Kids
Turn a basic household item into a fun craft this Chinese New Year!
Create your own dog puppet to celebrate the coming year of the dog! Here's a simple puppy dog hand puppet.
Use tissue paper to construct your own new year blossoms and decorate the house with them!