There's a new children's museum in LA!  Cayton Children's Museum has landed on the west side, on the top floor of Santa Monica Place, and SoCal Field Trips got the chance to visit it for our readers.  It was a long time coming, but the dream behind Cayton Children's Museum in Santa Monica finally came to fruition in June 2019.  The new museum, complete with 21,000 square feet of fun and discovery for children, has many hands-on exhibits, and is be open 7 days per week.
The brand concept behind Cayton Children's Museum was developed by Greg Nelson, principal/owner of Altitude Design Office.  Greg is responsible for the museum's vibrant layout and is an expert when it comes to the role color and design play in childhood development.  The museum is meant to be a sort of children's utopia — a place to learn, explore and practice skills that could lead to success and happiness in adult life.  
Cayton offers wide open play areas where kids can go from one activity to another with ease.  There are a total of 5 different wings titled "Reflect On", "Together We", "Reach For", "Let's Help" and "Launch Your".  Each wing has a different emphasis and is meant to inspire vistors to expore core universal values such as kindness, compassion, respect and hospitality.
What To Do at Cayton Children's Museum in Santa Monica
The first thing you'll notice, as you enter, is the large Courage Climber, a web of ropes suspended on the ceiling that kids and grown-ups who accompany their children under 5 can climb to. This is most probably be the first thing your children, like mine, will want to try.  Part of the "Reach For" Wing, this colorful spider-web gives a different vantage point to the young visitors and help them reflect on the world around them.
In the "Let's Help" Wing, right under the web, you will find the ball pit, which is always a favorite of my daughter's.  This is no ordinary ball pit.  A real-size lifeboat sits in the middle of the lake made out of blue and white balls and there are life jackets, so children can rescue the poor souls in the "water".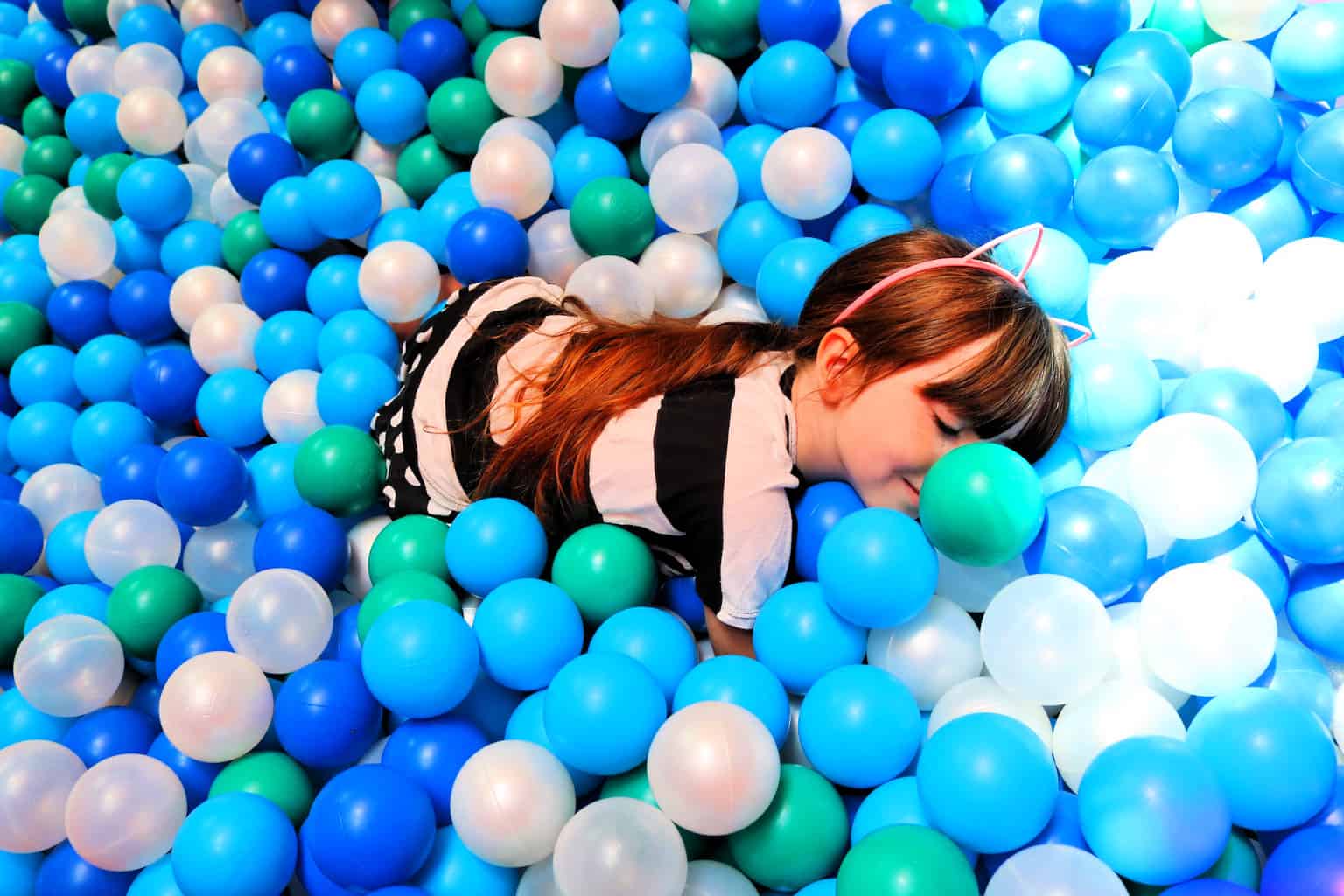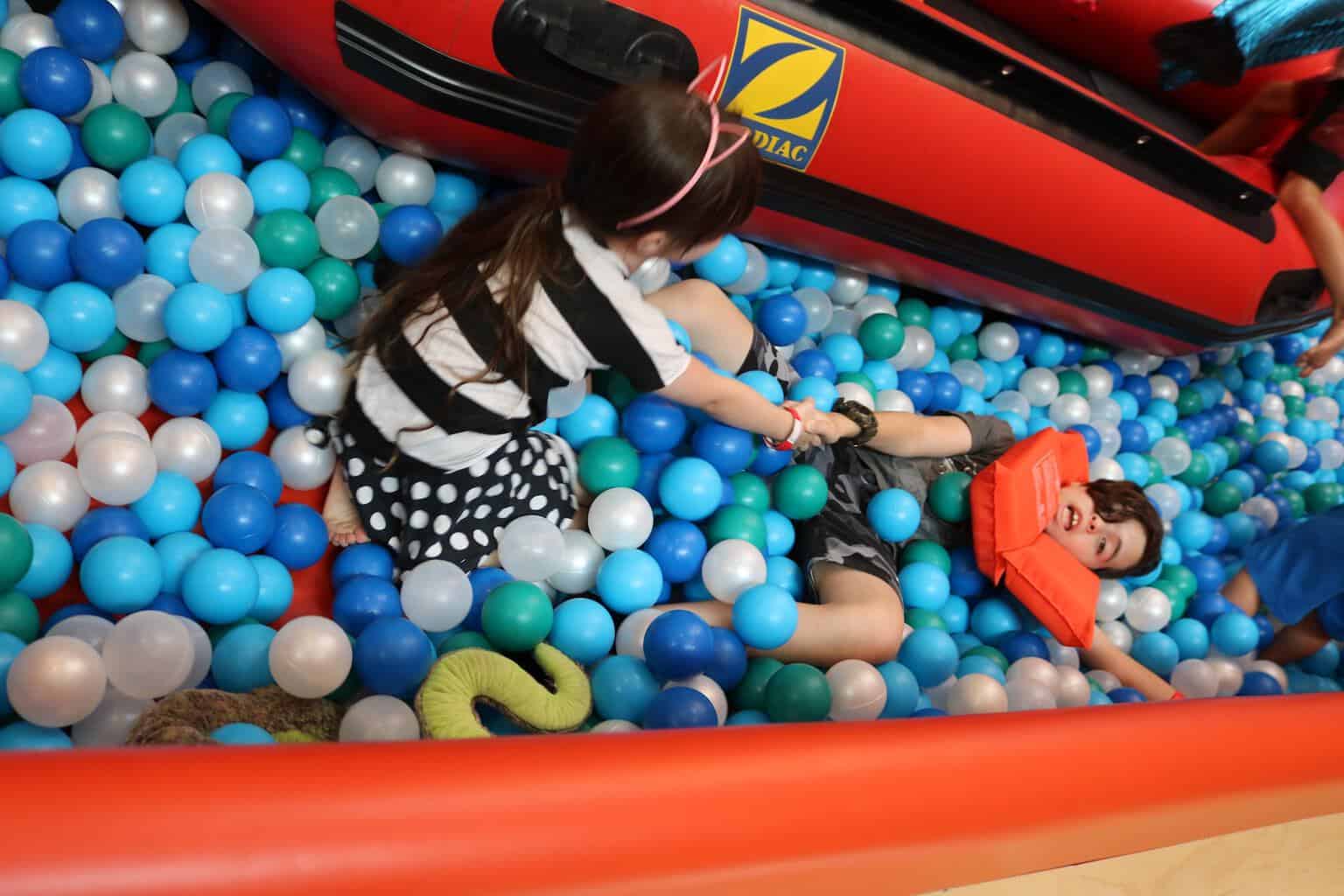 The most impressive part, for me, were the realistic helicopter and firefighter truck. Uniforms, helmets and boots are available for children to wear to immerse themselves in that universe and play the part.  My daughter became an instant NASA technician and my son turned into a pilot.  They had fun touching all the buttons inside the helicopter that would respond with flashing lights.