This is a sponsored written by me on behalf of the Park City Chamber Bureau.  All opinions are my own.
Back in the '90s, when my friend was attending college at BYU in Utah, I flew out from Southern California to spend the weekend with her.  She had many exciting adventures planned for us, but our first stop was a day trip to Park City, Utah!  Since Park City is located just 35 minutes from the Salt Lake City International Airport, it is North America's most accessible mountain destination.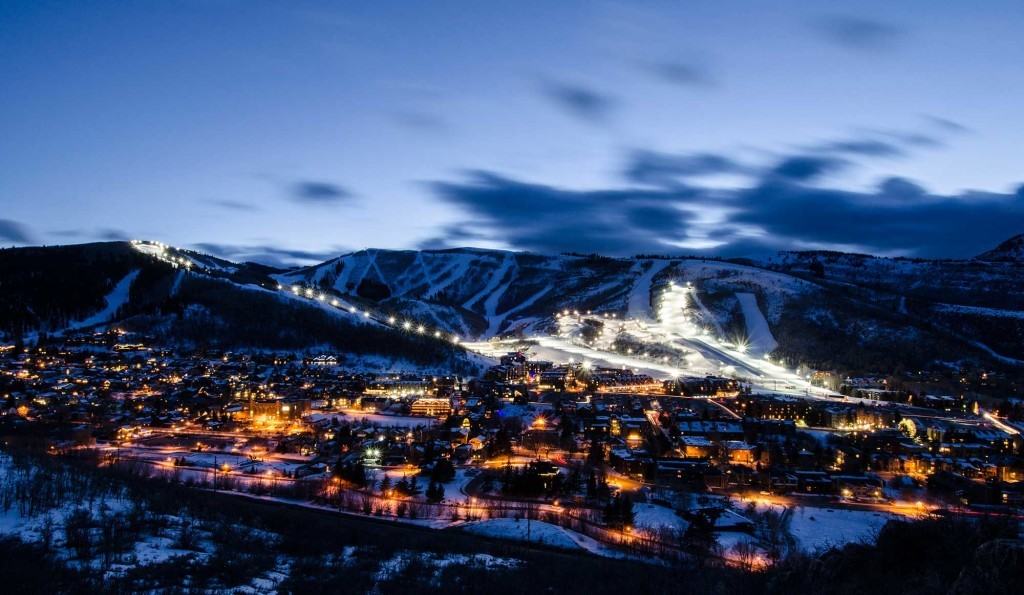 We visited Park City right in the middle of January when it was prime ski season and all the tourists were bundled up in warm jackets, winter boots, mittens and scarves.  Brr…it was cold outside, but so beautiful!  The air was crisp and the sky was crystal clear with not a single cloud in sight.  It was a picture perfect day to spend in the city!
Since my first visit to this picturesque mountain community, many things have changed.  It was great back in the 90's, but now Park City is a world-class winter destination that has it all!  From outdoor adventures to first class luxury to culture, there is bound to be something for everyone to enjoy.  So forget about taking a day trip!  Park City, Utah is now famously referred to as an "overnight-destination".
In addition to Park City's two world-renowned ski resorts, Park City Mountain and Deer Valley Resort, families can choose to go Nordic skiing, tubing, bobsledding, dog sledding, snowmobiling, snowshoeing or hot air ballooning.
Furthermore, parents can sign their kids up for ski school or attend any one of their numerous children's programs.
Park City also offers a variety of off-slope activities for family travelers like mine.  Hungry?  Savor Park City's award-winning cuisine at nearly 150 restaurants and bars.
Need some R&R?  If skiing isn't your cup of cocoa or you simply need a little pampering, enjoy a range of spas and services from in-house massage to 35,000 square foot facilities.
Like to shop?  Visit a variety of galleries and shopping options, including the popular Tanger Outlet Center or Main Street Shopping in Downtown Park City.  Lined with boutiques, art galleries, locally owned eateries and more, you can't miss the shops along Main Street during your stay.  It was my favorite part of visiting Park City many years ago.  Now, it is has only gotten better!
Looking for something even more unique to do?  Park City is home to World Cup skiing events, bobsledding competitions, indoor and outdoor concerts, the world-renowned Sundance Film Festival and the Utah Olympic Park, home of the 2002 Olympic Winter Games.  The Utah Olympic Park is open to the public daily for bobsled rides, tours, and visits to the Alf Engen museum.
So whether you're an avid skier or simply looking for a fun and accessible getaway for your family, you need to add Park City, Utah to your travel bucket list.  I know it's on mine for sure!
Happy Field Tripping!
Jilleen
Disclosure: Pictures copyrighted by the Park City Chamber Bureau and used by permission.