This post is sponsored by HGTV.
Christmas is a delightful time of year.  There are so many joyous things to do, it's hard to choose just one.  One of my family's favorite traditions is to visit Santa Claus at the mall.  This year was especially memorable, we got to visit HGTV Santa HQ at the Los Cerritos Center for the second year in a row.  It was not only fun for the kids, but the adults too.  Of course we took our traditional photo-op with Santa Claus, but before we did, we explored the entire North Pole from top to bottom.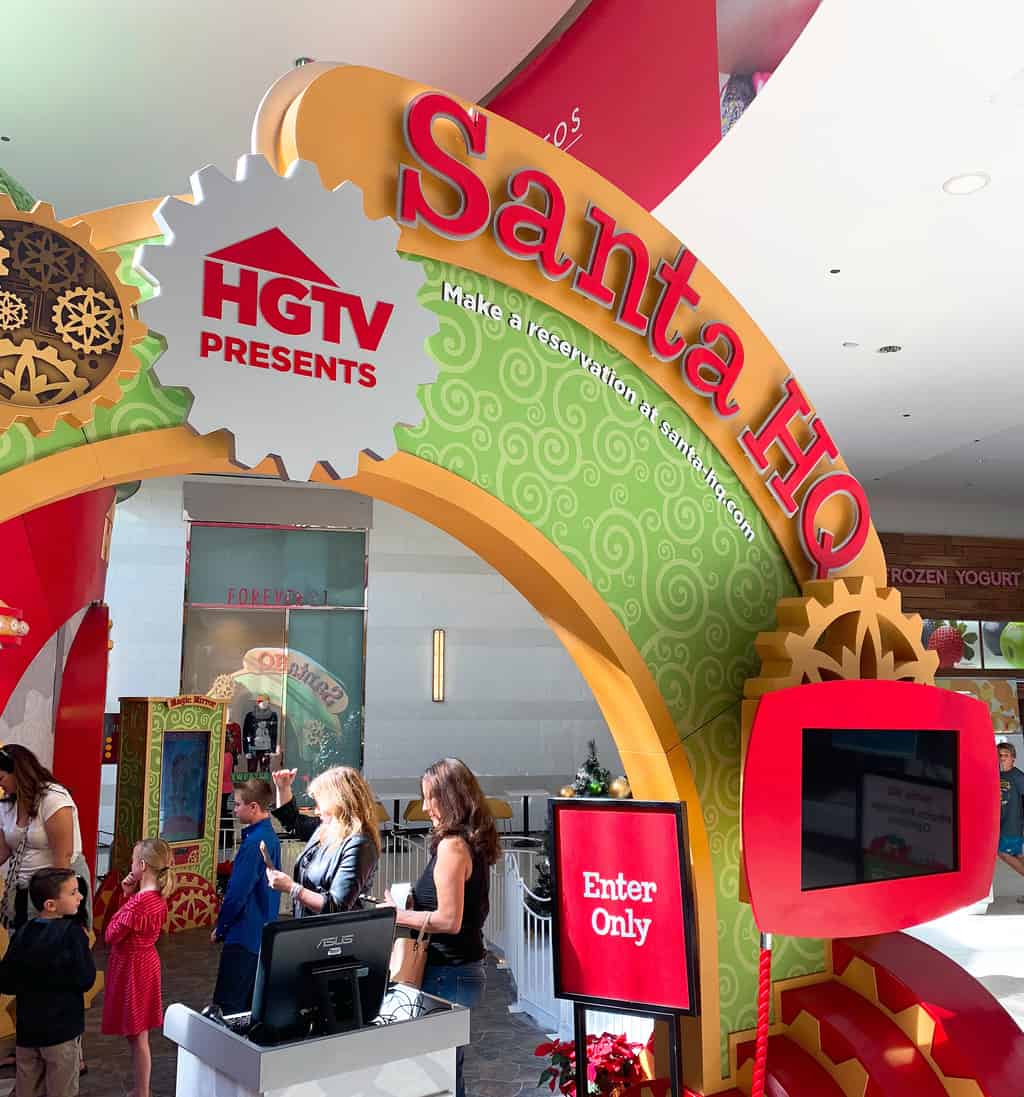 Naughty or Nice O'Meter
First, my kids jumped onto the Naughty or Nice Meter.  They stood in front of the interactive board and challenged each other to see who could make it onto Santa's nice list this season.  Take a look at how much my son has grown from Christmas 2017 to Christmas 2018.  Crazy, huh!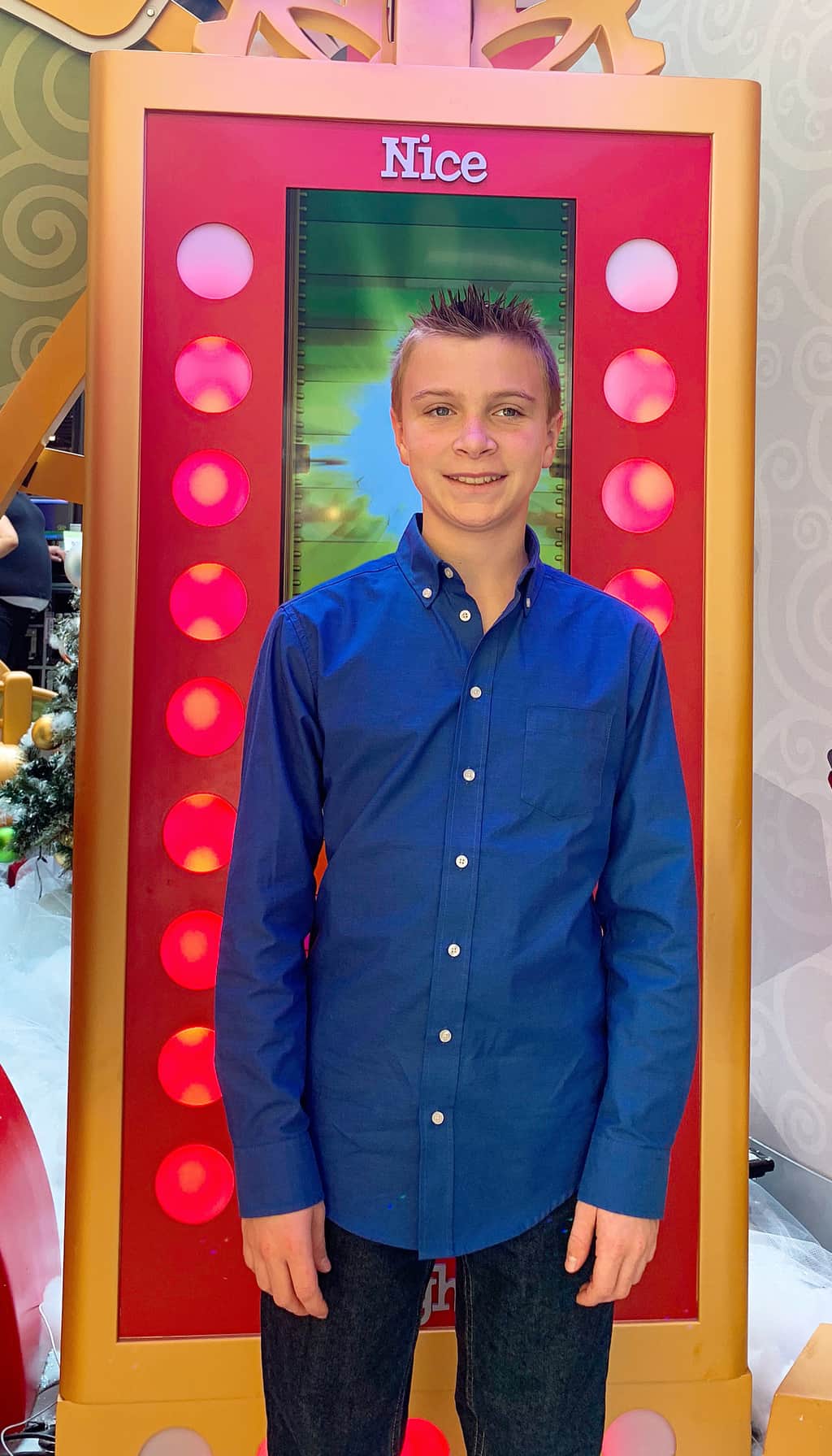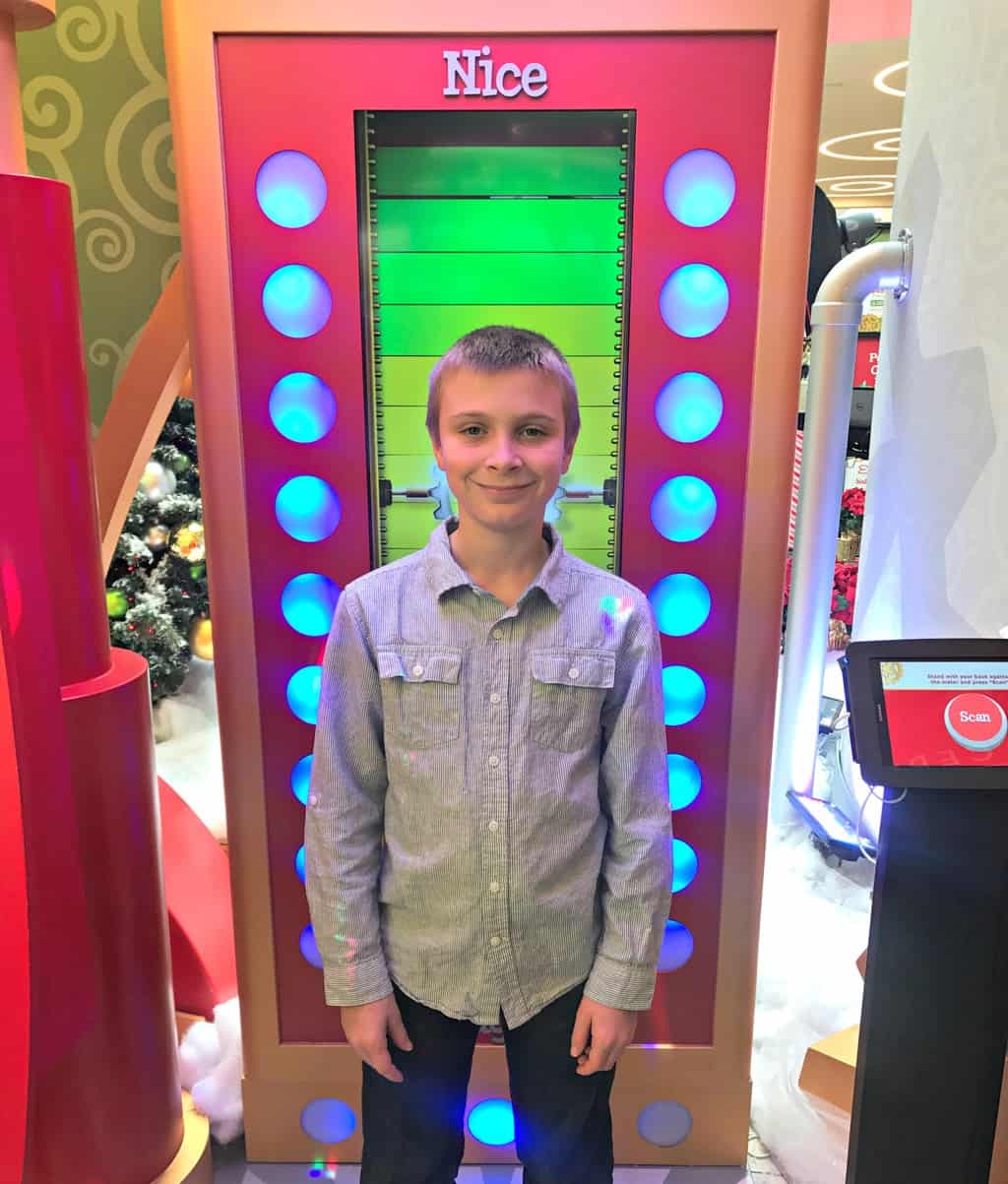 Surprisingly, both Field Trip Girl and Field Trip Boy were labeled "nice" according to the meter.  Yet, I wonder if their dad would agree!  After my kids got off the meter, I put my new puppy named Field Trip Dog on the scale and she too was deemed to be nice.  Hmm…I need to double check that meter the next time I'm at the mall!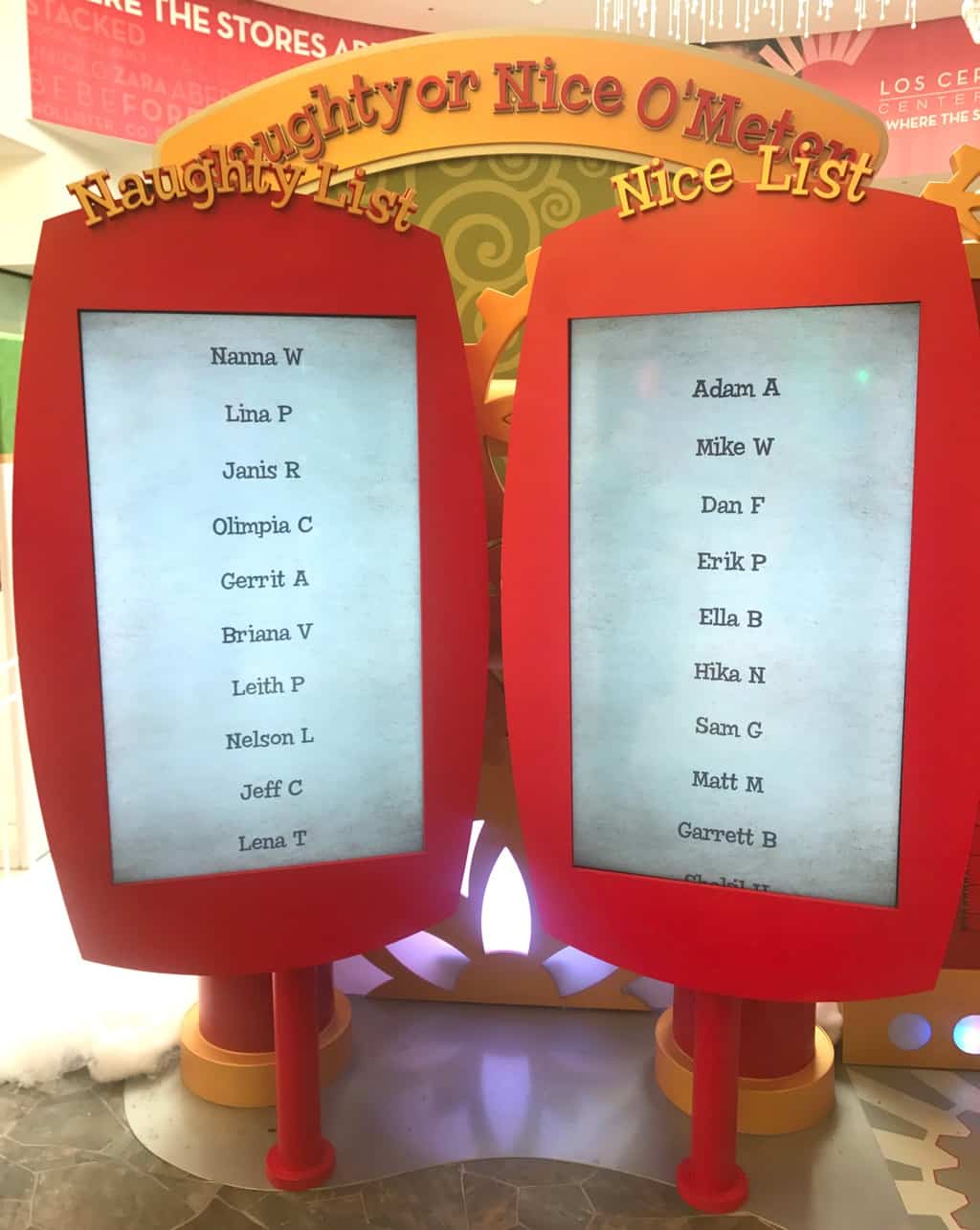 Elfie Selfie
Then it was off to the Elfie Selfie station where everyone, whether naughty or nice, gets to star in their very own holiday video.  My kids smiled and laughed a lot as they watched the elves dance and prance around the screen.  The HGTV Santa HQ staff also gave us this cute Elf Academy Activity Book.  Limit one per child.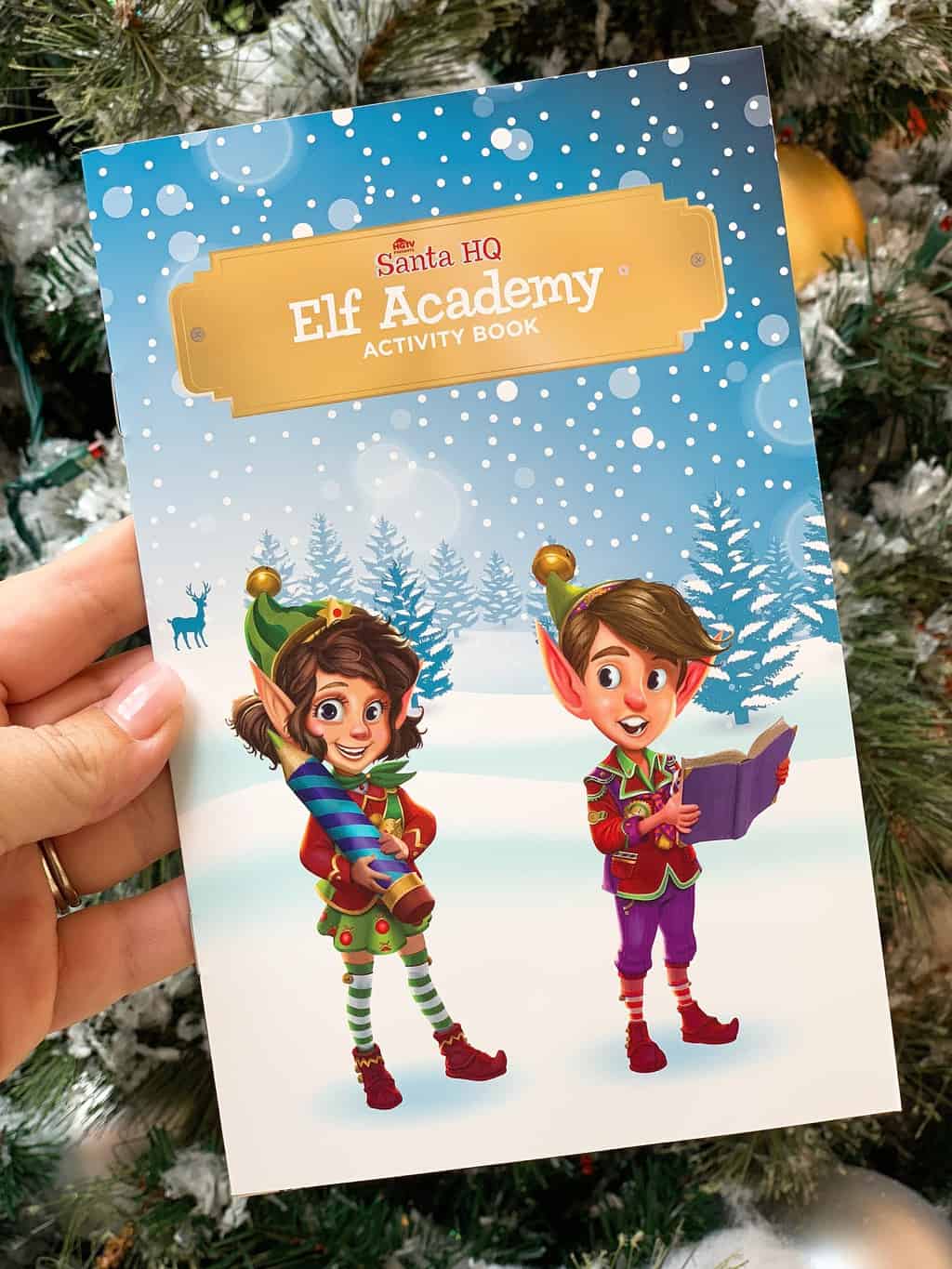 Elf-Ray Vision
Next, my kids checked out Santa's Observatory and put on special elf radar goggles (an iPad).  Immediately they were transported to the North Pole via a virtual experience complete with eight tiny reindeer and a sleigh.  Taking a tour of Santa's Observatory is similar to going on a scavenger hunt.  My children were able to observe Santa's elves hard at work making toys, wrapping presents and loading up the sleigh for the big day.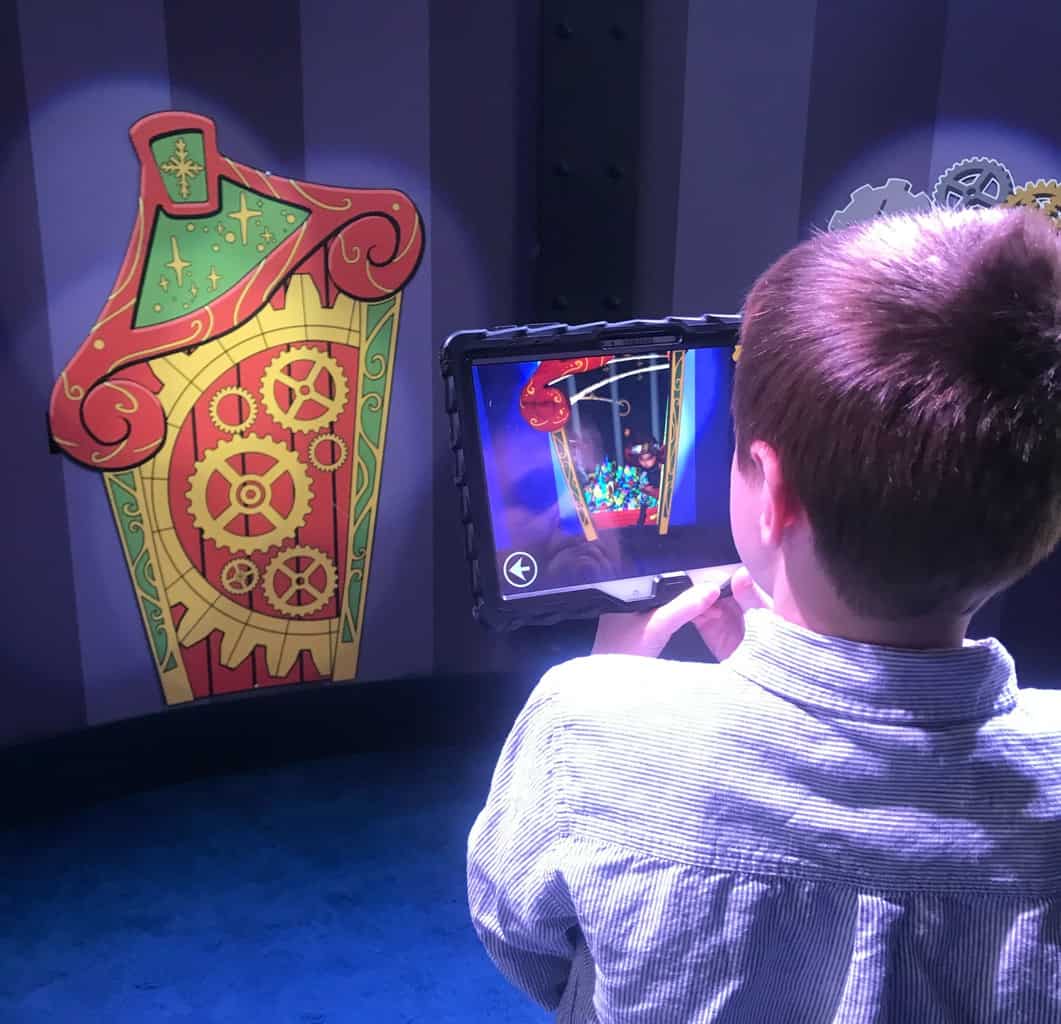 New for 2018 is The Magic Mirror where guests can transform into one of Santa's elves and virtually try on various elf outfits.  Furthermore, guests will enjoy the new Elf-ID station where they can create their very own customized Elf-ID card using the new Elf-ID app and a "selfie".
Breathtaking Moments
Santa's HQ has 10,000 individual holiday lights synchronized to the tune of "Carol of the Bells".  It was simply breathtaking and a special moment to enjoy more than once.  The decorations were also beautiful and festive.  They were designed with the young, and young at heart, in mind and they succeeded.
Mom Favorite's
I had two personal favorites of the whole trip.  The first was my ability to go online and schedule our appointment to take a photo with Santa.  As a busy mom I don't have time to stand in long lines for hours.  So this was a big plus for me.  The reservation system also enables users to select and pre-pay for their photo package and opt-in to receive a text reminder about their Santa photo session reservation.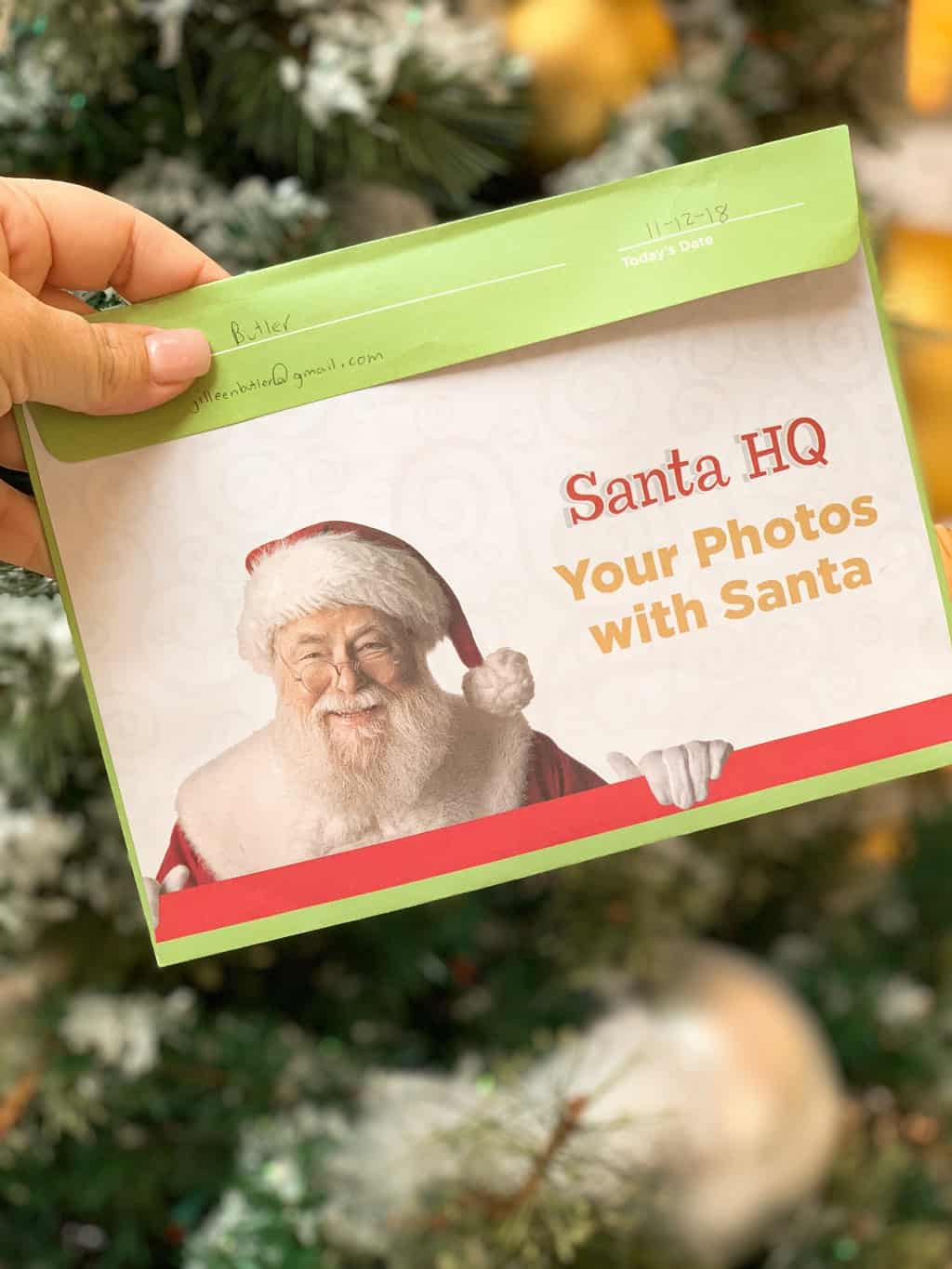 The other thing I love is HGTV's desire to give back.  HGTV's Help Through Holiday Giving program collects toys benefiting local organizations like Forgotten Angel Tree, Salvation Army Angel Tree, Toys for Tots, and Spark of Love Stuff a Bus.  It makes it easy for families like mine to give back to those who are less fortunate than us.
Our family throughly enjoyed visiting HGTV Santa HQ at the Los Cerritos Center.  We had some wonderful family moments that we will definitely look forward to next year as well.  HGTV Santa HQ is a holiday tradition that everyone needs to experience at least once!  To learn more, visit https://santa-hq.com
Happy Field Tripping!
Jilleen
More Holiday Events in Southern California:
Discount Tickets to Enchanted Forest at Descanso Gardens
Discount Tickets to LA Zoo Lights
100 + Family Festival Holiday Events in Orange County
Discount Tickets to Knott's Merry Farm