This post is sponsored by Savings.com.
With the holiday season upon us, it's time to go shopping! I mean lots of shopping! One of the items my kids always need are new clothes. And not just during the holidays, but year round. They seem to magically outgrow them faster than I keep up!
However, as with most financial matters, learning how to budget for Christmas is key. Once you set a Christmas budget and stick to it, you'll be able to sleep soundly that your goals have been met. You'll have made selective, smart decisions for happy children and a happy checkbook.
Another holiday money saving tip is to pair a want with need. For example, when my son tells me he wants a new jacket, I can buy him a new coat from Macy's (one of my favorite places to shop!) and give it to him for Christmas. Now, I've paired a want with a need, and saved a lot of money by shopping the holiday ads.
If you're looking to save a few dollars this holiday season like me, check out the current Adidas kids clothing sale at Macy's. Right now, you can save up to 40% on select merchandise. I plan to pick up a few items for both of my kids.
Since it's warm in Southern California almost year round, my daughter prefers to wear capris or light weight leggings. So, guess what she's getting for Christmas? This pair of trendy Adidas Little Girls Linear Fade Logo Leggings! They are ideal for wearing underneath a long t-shirt or sweatshirt. Plus, basic black tends to go with everything.
Although we live in a warm climate, it still cools down about 20 to 30 degrees at night. So, the next time we're caught off guard, my daughter will be prepared by wearing this Addidas Big Girls Logo-Print Cotton Hoodie. The hoodies comes in four different colors; medium blue, medium pink, dark gray and mint (as pictured below). The size ranges from 8-16. There's even a fun kangaroo pocket in the front that can hold a cell phone or keys.
Another good option for girls clothing is this classic Adidas Big Girls Embossed-Logo Sweatshirt made out of cotton and polyester. The fashionable sweatshirt comes with cuffed long sleeves and is perfect for tying around your waste. Once the weather cools down, you can take it off and put it on over your clothing. My daughter also loves pink, so this is right up her alley.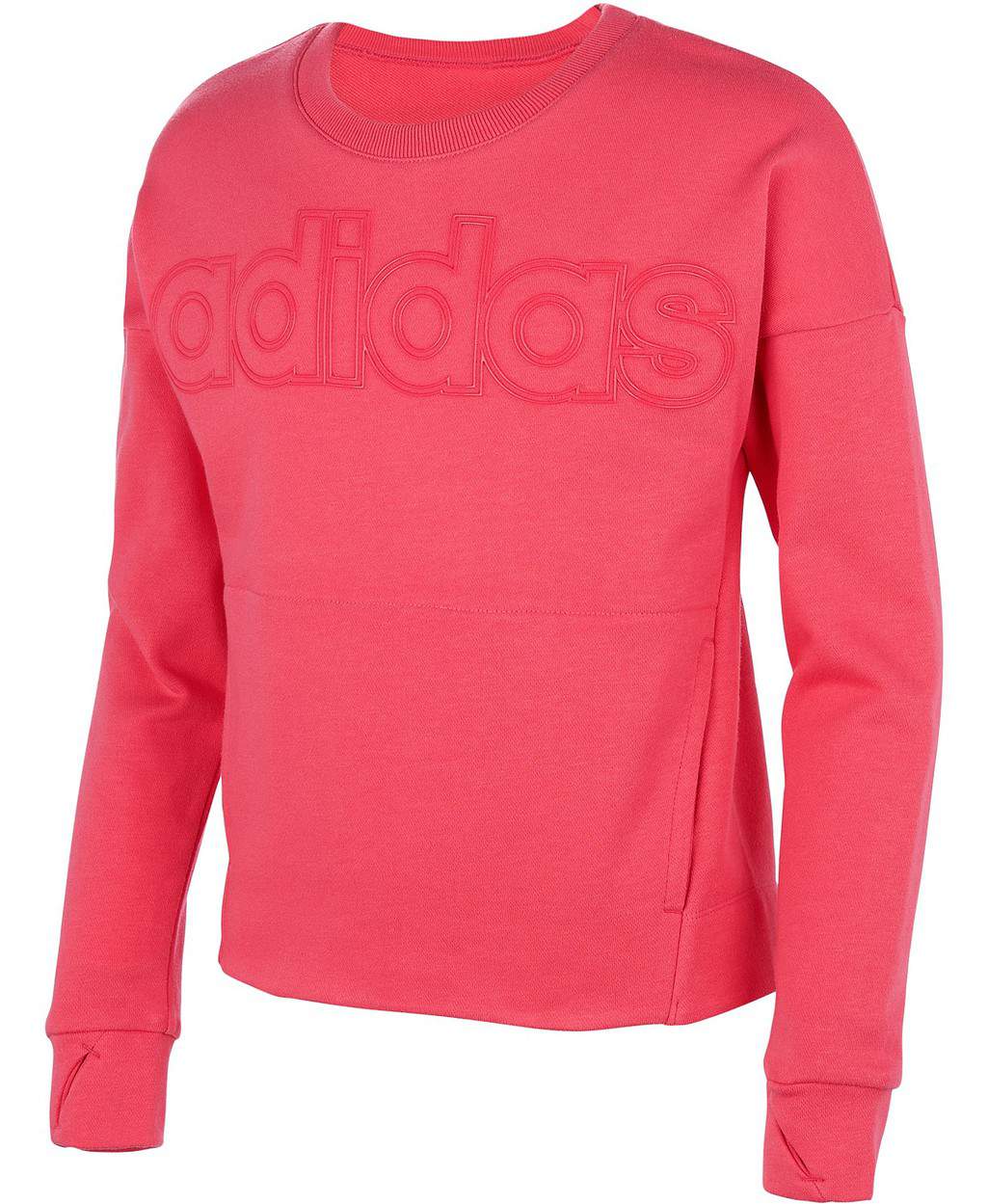 So, what do you plan to buy your kids for Christmas this year? I need a few more suggestions, so please share your ideas below! In the meantime, make sure to visit Macys.com to shop the 40% off Adidas kids clothing sale and find more fun holidays gifts for your family!
Happy holiday shopping!
Jilleen