This post contains affiliate links.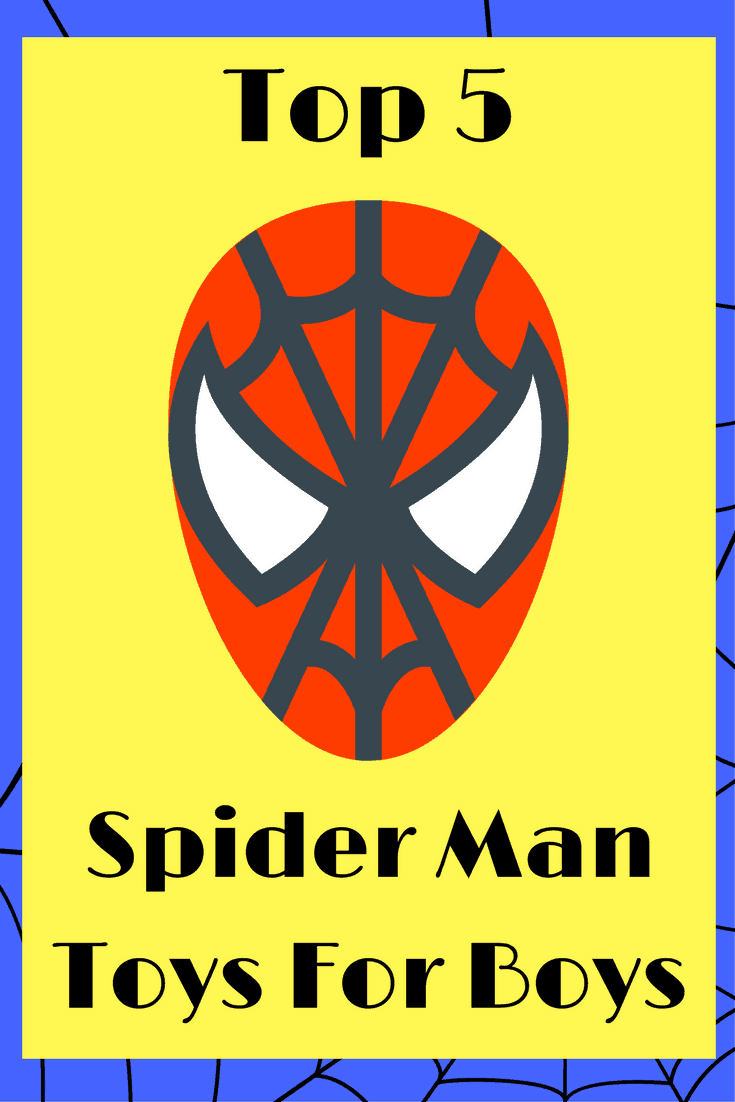 My son is crazy about Spider Man! He is a true fan. He loves to play superheros with his dad, run around the house in a superhero costume all day long and come up with all sorts of new ways to save the world. So, if you have a little rambunctious super hero in your house like mine, then this holiday guide is for.
Over the years, we have purchased Field Trip Boy a variety of super hero toys for Christmas and his birthday. Some of them broke within days after coming out of the box, while others have lasted a few years. These are the gifts that Field Trip Boy has received and played with the most.
Top Spider Man Toys for Boys
Field Trip Boy received a similar Spider Man toy like one last summer while visiting his grandmother in Georgia. It was a huge hit! He likes to load up the machine with faux ropes and shoot them off into the air. Fun, fun, fun!
Field Trip boy loves all things Spider Man! In fact, he has been Spider Man for the last three years in a row for Halloween. This is a costume similar to what he wore two years ago when he was 5 years old. This costume also makes for a great outfit when he plays superheros with his friends.
For Christmas two years ago, I bought this Spider Man toy for Field Trip Boy. Think of it as a super hero doll for boys! Everything about it says "I am strong, brave and ready to conquer the world."
In addition to Spider Man, Field Trip Boy enjoys playing with his Legos. This year we plan on getting him two Spider Man Lego sets. This is the first one. It is easy enough that Field Trip Boy can do it on his own with limited help from Mom or Dad.
This is the second superhero Lego set we plan on getting Field Trip Boy for Christmas. It is a bit more advanced for him, but we think he is up for the task with daddy's help!
Happy Shopping!
Jilleen