Bring your family and celebrate the fantasy, history, and ingenuity behind Steampunk on Saturday, March 17 and Sunday, March 18 at the Iron Horse Family Steampunk Carnivale at the Orange Empire Railway Museum in Perris, California.
Originally, Steampunk began as a subgenre of science fiction and fantasy literature but has developed in recent years to become a craft and lifestyle movement that commonly features some aspect of steam-powered machinery.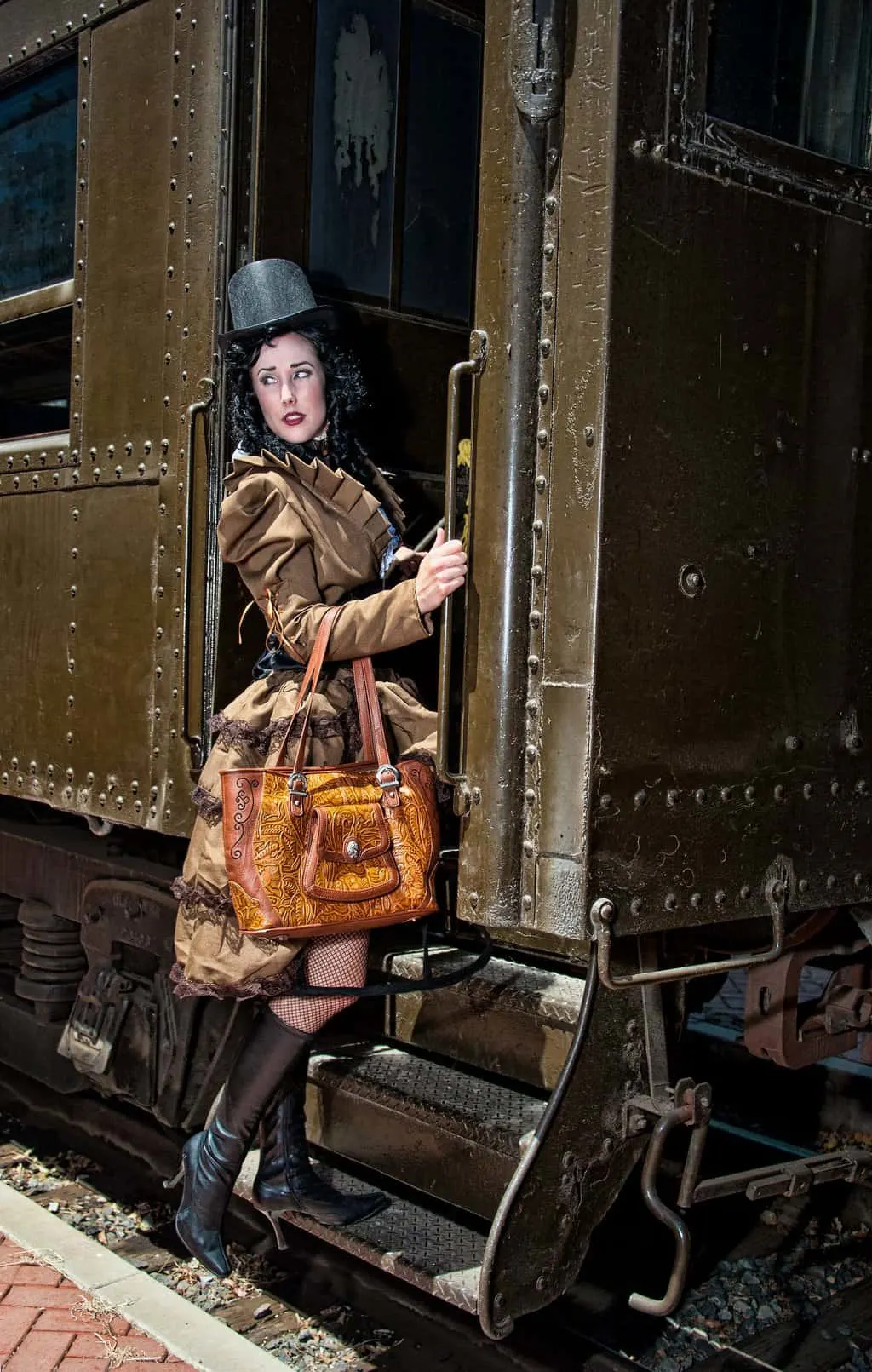 During the Iron Horse Family Steampunk Carnivale, enjoy festivities geared towards the entire family and pays homage to the Victorian Era, Edwardian science fiction, and the Industrial Revolution with the museum's steam-powered locomotive as the backdrop.
Iron Horse Family Steampunk Carnivale Activities
Attend workshops and meet vendors geared toward Steampunk enthusiasts.
Train and vintage trolley rides
Steampunk artisans displaying jewelry, handiworks, steam-powered contraptions and imaginative gadgets
Steampunk costume contest
Hat-making workshop
Make Your Own Raygun workshop
Magic Hypnosis Show
Children's activities
Dr. Solar's Medicine Show
Live music and entertainment
A Victorian Tea will also be served in the Fred Harvey Museum for an additional price of $10 per person. Tickets for the tea may be purchased at the Fred Harvey Museum on the day of the event.
Iron Horse Family Steampunk Carnivale Tickets
Admission to attend the Iron Horse Family Steampunk Carnivale costs $15 for ages 12 and up, $10 for ages 5 – 11, ages 4 and under are free. Museum Members receive a $5 per ticket discount. You may order tickets in advance on www.oerm.org.
The Orange Empire Railway Museum is located 2201 S A St., Perris, CA.
Happy Field Tripping!
Jilleen
More Things To Do With Kids in the Inland Empire:
Logan's Candies Candy Cane Making Demonstration
Insider Tips For Visiting Cabazon Dinosaurs
Jurupa Mountains Discovery Center
5 Great Places To Visit in the Inland Empire