I remember back to when I thought that the only thing to do for Pi Day (March 14 = 3-14, the first three numbers of Pi) was to bake a pie. It really is a popular choice, not only because everyone loves pie, but because if you look at 3.14 in the mirror, it actually looks like it says, "PIE."
But as you can see in these 15 Fun Pi Day Activities for Kids, there are so many more creative ways to celebrate Pi Day 2020! One of my favorite ideas is to draw a Pi Skyline, but I actually found all of these activities to be intriguing.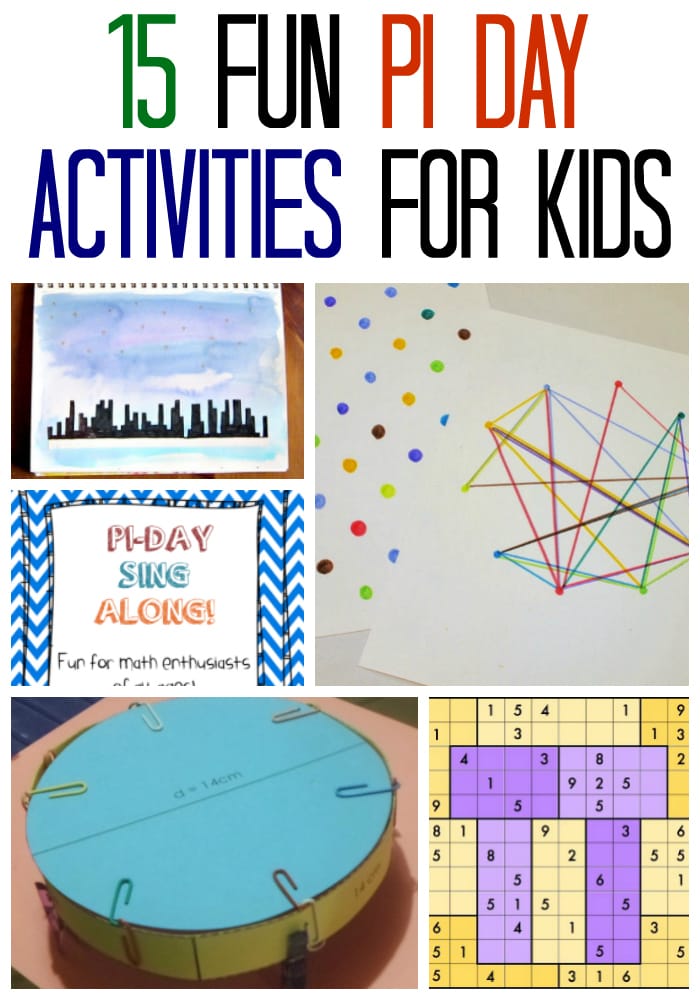 Pi Day Activities For Kids
From counting out colored beads to make a necklace to singing songs, creating art, and solving puzzles, these activities provide some truly amazing and fun ways to learn all about the magical and mathematical concept of Pi.
So gather together some paper, pens, beads, and anything else your kids like to be creative with. Undoubtedly, these fun activities will inspire you and your kids to create some special Pi activities of your own.
1. What Do We Do All Day – Math Art for Kids: Pi Skyline
Math art projects are a great Pi Day activity for kids. This project shares a cityscape creation by graphing the numbers in Pi.
2. Nurture Store – Celebrate Pi Day with Kids with Apple Pi Pie
Introducing Pi- math discover through the baking of an apple Pi pie. What a delicious way to learn!
3. Jinxy Kids – Pi Day Printable: Make Your Own Sneaky Pi Detector
Download this free Pi Day printable to make math memorable with hands on activities.
4. Math Geek Mama – Pi Day Sing Along (Free Printable!)
Singing makes learning fun, and this downloadable printable is great! You'll get 2 pages of silly math songs.