Visiting the tide pools in Los Angeles to hunt for seashells and collectibles offers a fun adventure for families and groups. However, checking out tide pools also offers an opportunity to learn about life under the sea.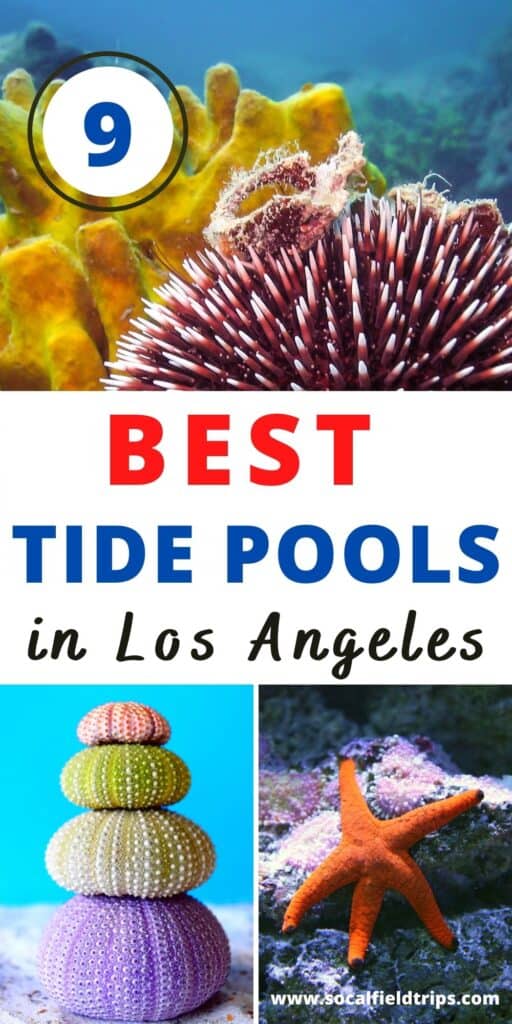 Tide pools are created during low tide, as the ocean water retreats from the beach, isolating pools. Tide pools offer views of marine life during this period, with animals such as anemone, star fish, crabs, and small fish. Barnacles are known to attach themselves to rocks for protection.
While it's an amazing site to see marine life up-close on beaches, it's important to respect them and leave them alone. If you pick up a rock to observe marine life, such as small crabs or snails, please put the rock back where it was. The animals are protecting themselves against rising temperatures and potential predators, such as birds.

Los Angeles beaches are home to several beautiful tide pools to explore. Here's a look at some of the best beaches to check out tide pools at.
Leo Carrillo State Park
Malibu's Leo Carrillo State Park offers two specific types of tide pools. South of the main area, the first tide pool is home to marine life and plants that prefer calm waters. The cobblestone area is home to star fish, anemones, crabs, and other marine life. The second tide pool, north of the bluffs, features marine life commonly found in water with stronger waves. Along the rocky outcrops, you're likely to find mussels, star fish, and worm castles.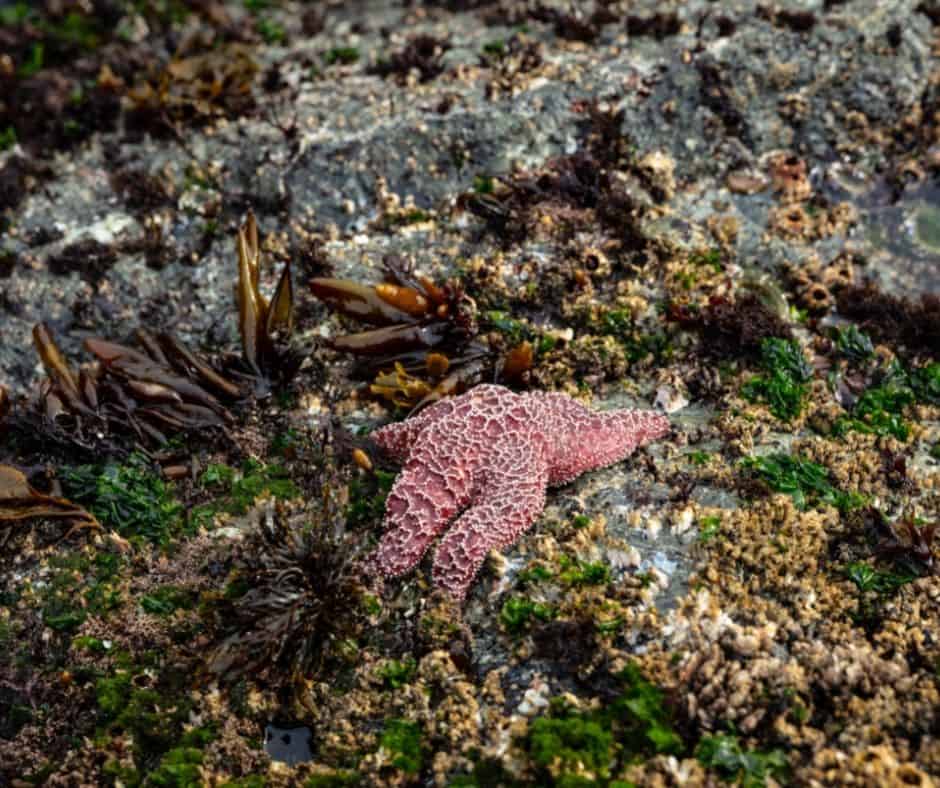 Little Corona Del Mar Beach
While Newport Beach may be about an hour's drive south of Los Angeles, Little Corona Del Mar Beach is worth the trip to check out tide pools. You'll want to confirm times for the tide, to ensure you make the most of your trip. Little Corona del Mar Beach's tide pool includes a rocky cove, which is home to anemones, fish, and crabs, including hermit crabs. Hermit crabs can be fun to watch, as they seek out new seashells to call home. Be careful as you climb along the rocks exploring the tide pools.
Point Dume State Park
Located among the rocky shoreline of Point Dume State Park, tide pools include marine life, such as anemones, crabs, mussels, barnacles, and sea hares. As you explore several tide pools created among the rocks, you'll see sea stars attached to rocks, as well as crabs moving about. If you pick up a rock to see the creatures beneath, ensure you put the rock back where it was, so you don't disrupt their life.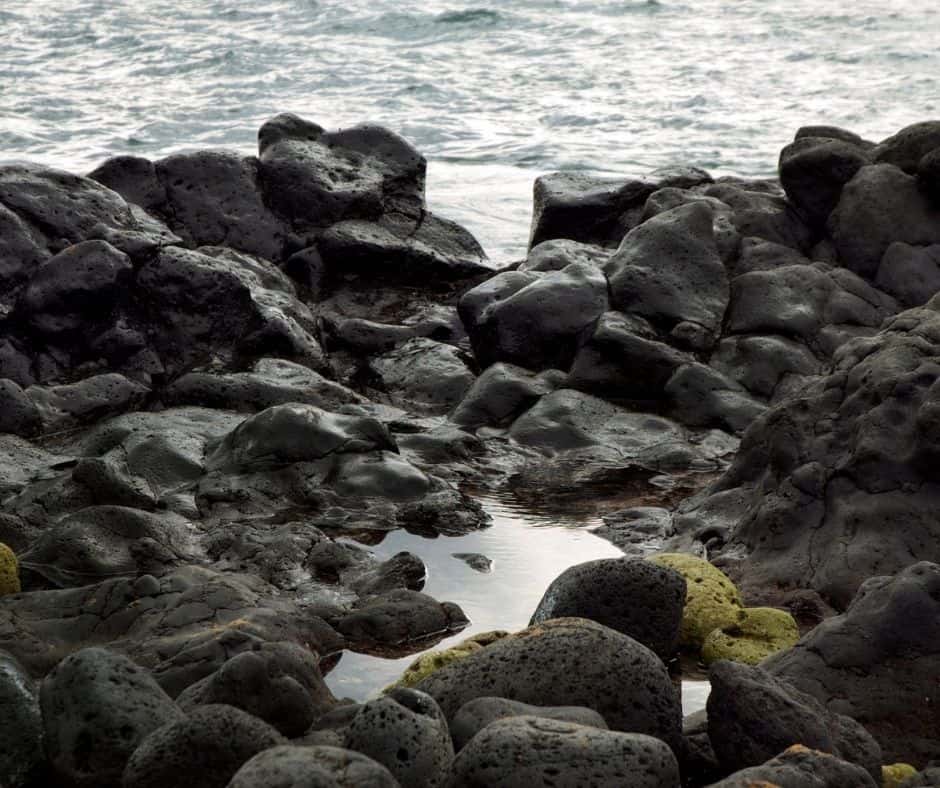 Crystal Cove State Park
Crystal Cove State Park features four tide pool areas, each offering unique attractions. Located in Laguna Beach, about an hour south of Los Angeles, Crystal Cove's beaches are a perfect way to spend a day exploring tide pools. From Reef Point to Treasure Cove, you'll find marine life such as bat stars, abalones, sea hares, and small fish. Urchin are also common at the tide pools, as well as a variety of snails and crabs.
You'll want to wear flip flops or hard-soled shoes, as you will be walking among rocks and could step on barnacles or other sharp objects as you explore the four tide pools, including Rocky Bight and Pelican Point. Remember to observe the sea creatures in their spot and do not take any shells or animals home. The park charges a $15 day use fee to visit the beaches.
Point Fermin Park Beach
Located in the San Pedro District, the rocky beach at Point Fermin Park offers an outstanding spot to see tide pools. Traversing the rocks in search of marine life, such as sea urchins, crabs, and mussels, is a fun way to burn off energy while exploring nature. With the rocky shoreline available during low tide, children will have fun climbing the rocks, in addition to checking out the sea creatures.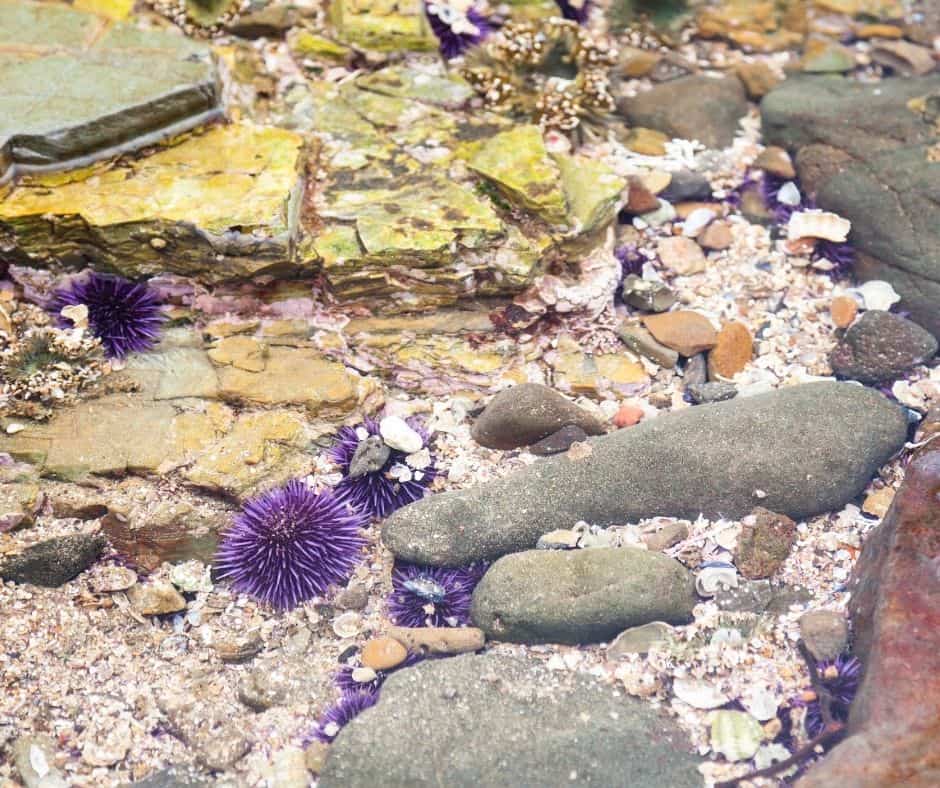 Abalone Cove Shoreline Park
Hermit crabs, star fish, and urchins are among the sea creatures you'll find in the tide pools at Abalone Cove Shoreline Park. Wear shoes during your visit, as you'll want to climb along the rocks to explore the tide pools. Located on the Palos Verdes Peninsula, the beach offers beautiful views, in addition to the tide pool exploration.
Tide Pools at Coal Point
Enjoy the two-hour drive north to Santa Barbara for a unique tide pool experience. Located at Isla Vista, large rocks and outcroppings are covered with barnacles, mussels, and anemones. Algae covers a lot of the larger rocks. You may see oil from a previous spill on the shoreline, as it sometimes seeps onto the beach.
El Matador State Beach
With large rocks, El Matador State Beach is a perfect spot for seeing tide pools. The rocks offer homes for sea creatures, such as mussels, chitons, and barnacles, as well as star fish and sea hares. Exploring the area during low tide features impressive views of the ocean and nearby bluffs. You may also find anemones among the tide pools.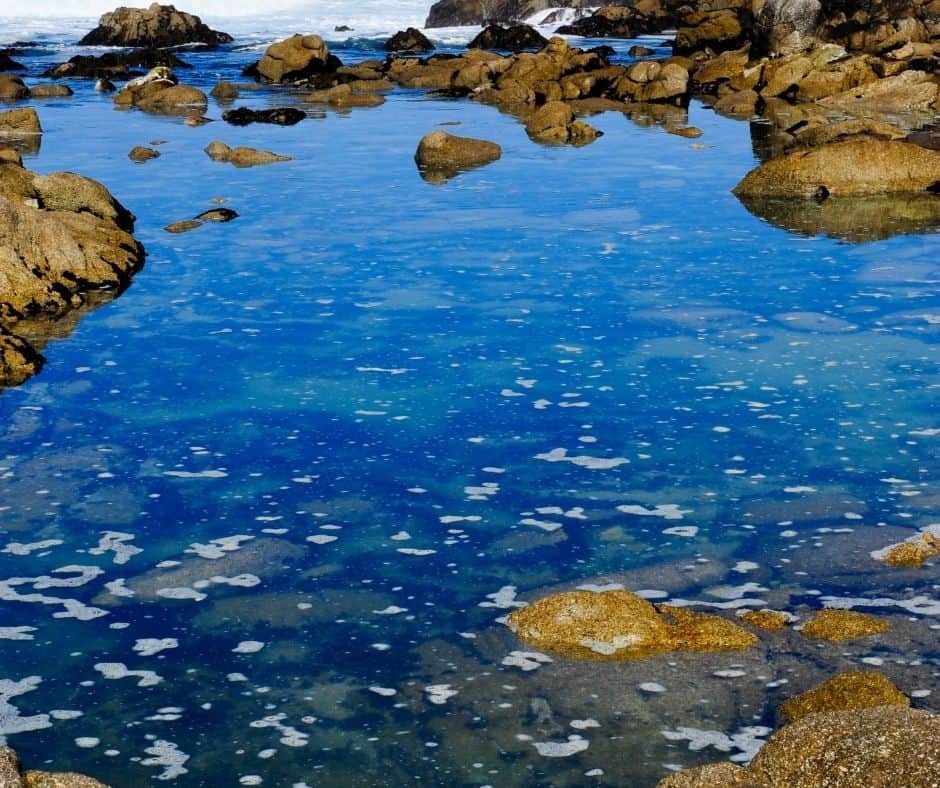 White Point Beach
With three tide pool areas, including the foundation remains of a former hotel, you'll find plenty of marine life to view at White Point Beach. The foundation features urchin and small fish, while a larger rock bench is home to barnacles, urchins, anemones, and mussels. The third tide pool, consisting of large rocks, offers views of mussels and barnacles, as well as other marine life. You'll find plenty of algae covering the rocks.
Exploring tide pools is a fun activity for the entire family or a day trip with friends. You'll see all kinds of marine life, as well as plants, such as seaweed. Offering an educational opportunity to learn about our environment, tide pools are microcosms of life in the Pacific Ocean. You'll also want to bring along some empty bags to help clean up the plastic and garbage that wash ashore.
Happy Field Tripping!
Jilleen