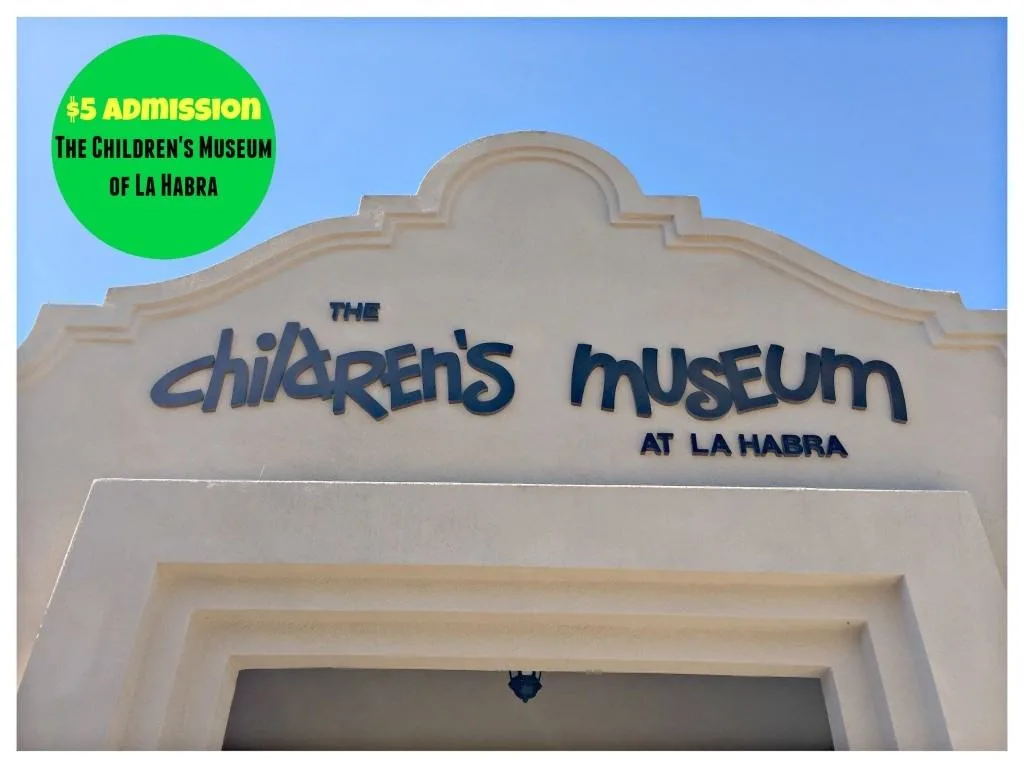 This post contains an affiliate link.
Over President's Day Weekend, I took Field Trip Girl on a mommy daughter date to The Children's Museum of La Habra. Since 1977, The Children's Museum at La Habra has provided young children and their families with exciting hands-on educational and cultural exhibits and programs. From a hand carved carousel to a 1942 locomotive to rotating exhibits there is bound to be something for every child age 1-9 years old.
The Children's Museum of La Habra is located in North Orange County and consists of 10,000 square feet of exhibits. Upon arrival, we first learned about the importance of water recycling. Field Trip Girl enjoyed tossing pennies, which are donated to the museum, into their make believe river spring.
Next we were greeted by a very large dinosaur in the museum's dinosaur exhibit. Field Trip Girl tried to feed him a dinosaur egg, but he did not take the bait! This made for a great photo backdrop though.
Field Trip Girl also played in their fossil excavation pit and discovered some ancient artifacts.
Up next we ventured over to the production room and played make believe in the theater for a while. Field Trip Girl got dressed up in a variety of costumes and put on a theatrical show for mommy. She is definitely theater bound as she gets older!
Every year The Children's Museum of La Habra serves hundreds of school groups, educators, preschools, early childhood care providers, homeschool families and scouting groups. They even have a designated area for their younger guests which includes a small playground, padded play mats and a tree house.
In the Carousel Room, Field Trip rode a classic carousel which was hand carved by a toy maker many years ago.
In this room Field Trip Girl also drove an Orange County Transportation Authority Bus and requested that I go along for the ride. However, I just made sure to wear my seat belt!
With Field Trip Girl leading the way, we also visited the museum's Model Train Village, World Music Room, Locomotive Exhibit and Exotic Animal Area.
In the end, our visit would not have been complete without spending time in their current traveling exhibit called Space Destination (now through March 8). Since Field Trip Girl LOVES learning about space and astronomy this was right up here alley. In fact, we spent the majority of our time in this one exhibit.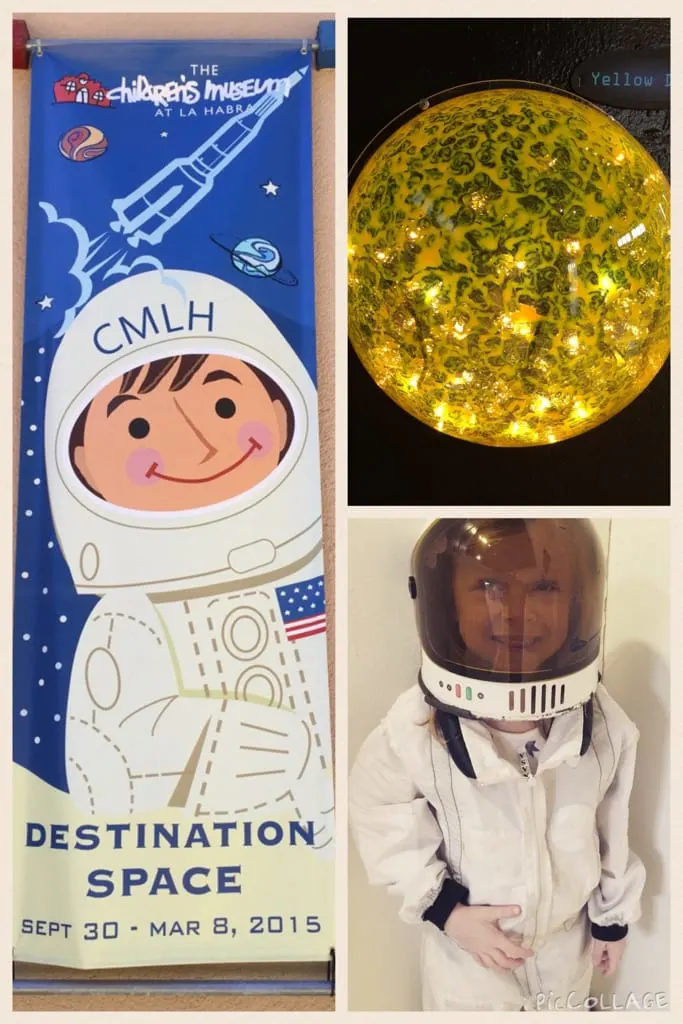 The Children's Museum of La Habra currently has a fantastic deal on admission to the museum for only $5 through Groupon!
HOURS:
Tuesday – Friday, 10 am – 4 pm
Saturday, 10 am – 5 pm
Sunday, 1 pm – 5 pm
Fridays open at 9 am for CMLH Members
Closed on Mondays
GUIDED TOURS/FIELD TRIPS: The museum's docent-led tours offer an educational experience that complements classroom learning and bridges the Museum and classroom curriculum.
ADDRESS: 301 South Euclid Street, La Habra CA 90631
Happy Field Tripping,
Jilleen
Disclosure: This is a non-sponsored post. All points of view are 100% my own.